Toronto's Nathan Philips Square turns into Indian street food destination
NITN | @notintownlive | 08 Aug 2018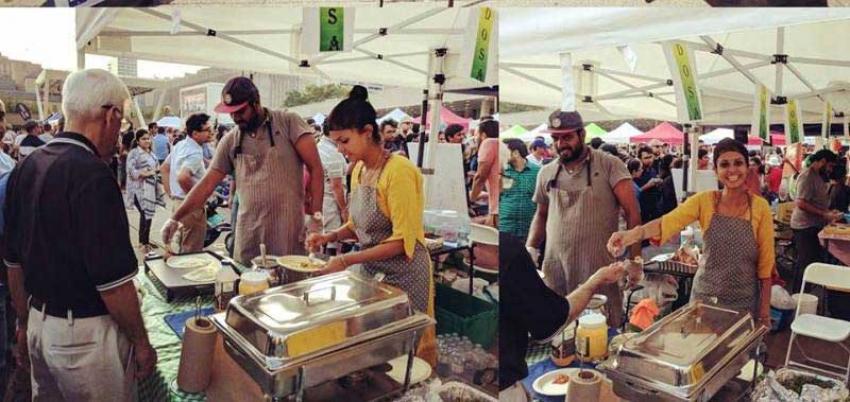 Toronto: From biryani to samosas, sweets to hakka noodles, you name it, they had it.
Nathan Philips Square of Toronto on Aug 5 turned into a delectable Indian food street that drew thousands of visitors from all over the region, celebrating the diversity that Canada epitomizes.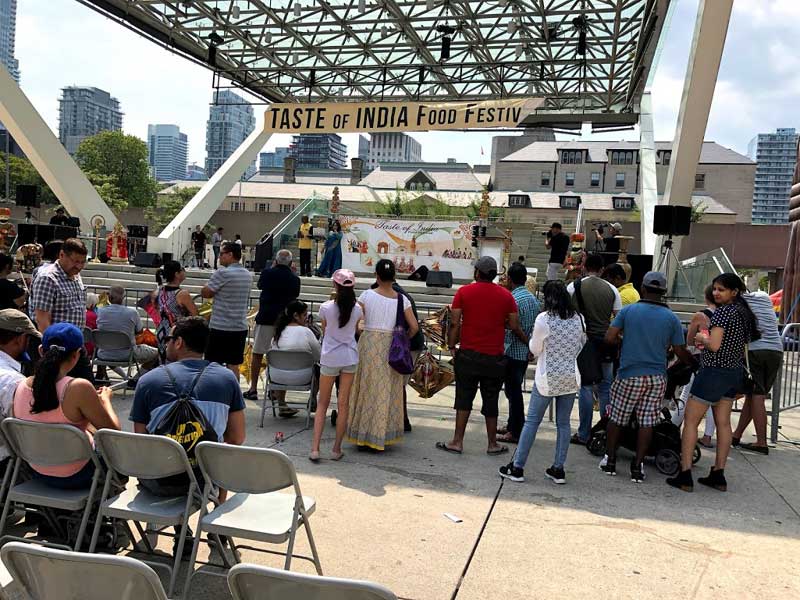 Organized by the Young Canadian Alliances and School of Flavours, Taste of India Food Festival was an instant hit with children and adults alike. Serpentine queues were witnessed at most of the food stalls, and people didn't mind waiting.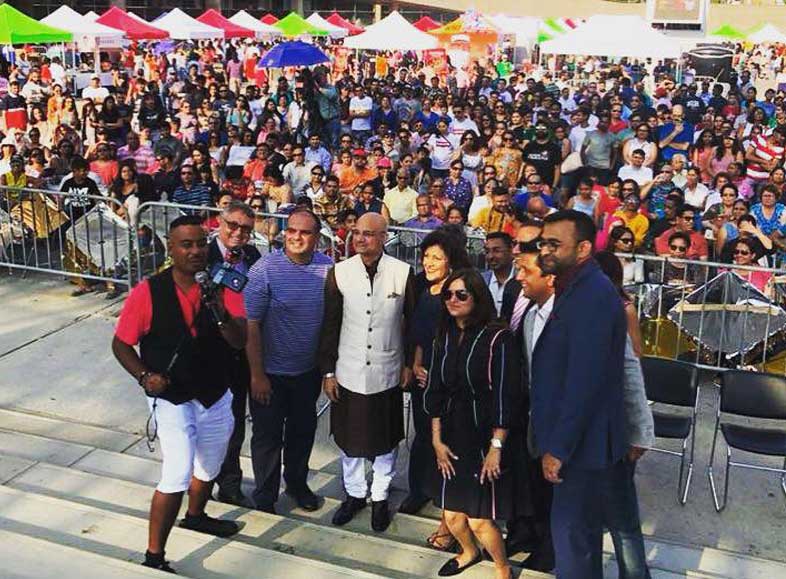 The festival this year had about 100+ different Indian cuisines with all the participant food vendors offering a sample plate of their most popular dishes for just under $10.
Despite heat the spirit of the festival was in no way dampened. People young and old, of all nationalities colourfully attired, filled the festive place with joy, with everyone busy eating their favorite dishes.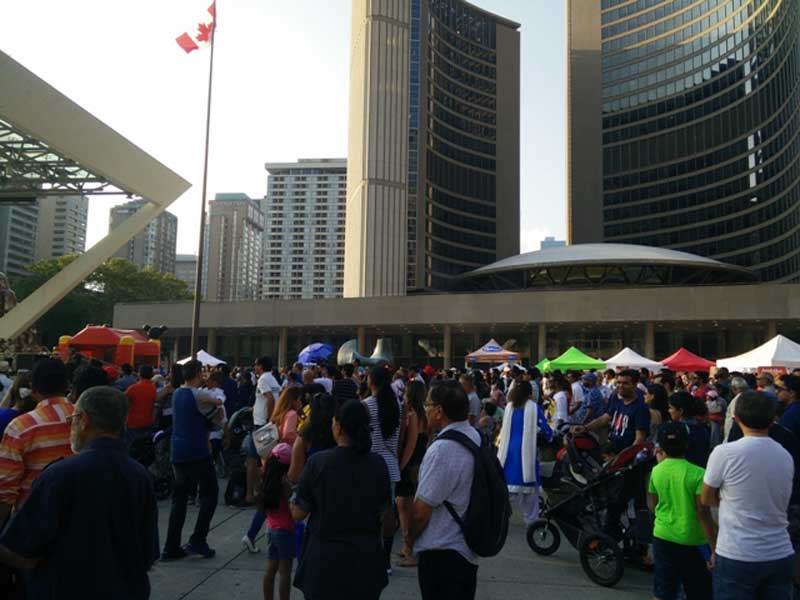 Samantha from Markham, who came to the festival with her friend Jimmy, said, "I love Indian food and I am literally spoilt for choice here. I would try at least five to six dishes."
Teong Chang, who lives in British Columbia and has come to Toronto to visit a friend, sounded very excited: "When I heard about the event from my friend, I didn't want to miss it. I am glad I came."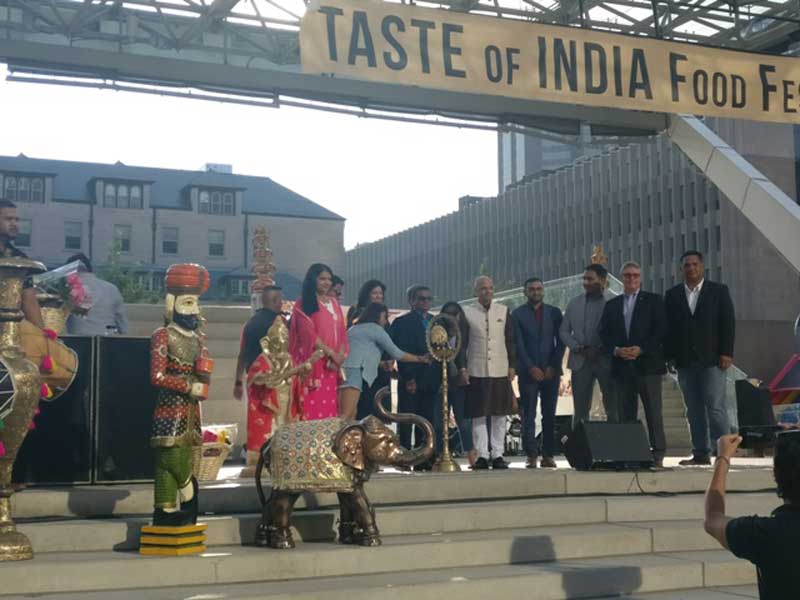 Consul General of India Dinesh Bhatia lit the ceremonial lamp and greeted the crowd and asked everyone to be present at the India Day parade on August 19.
Children from Reign Yash Dance group dazzled the stage, performing on peppy Bollywood beats. Yash Koppala and his team's performance drew thunderous applause from the visitors gathered there.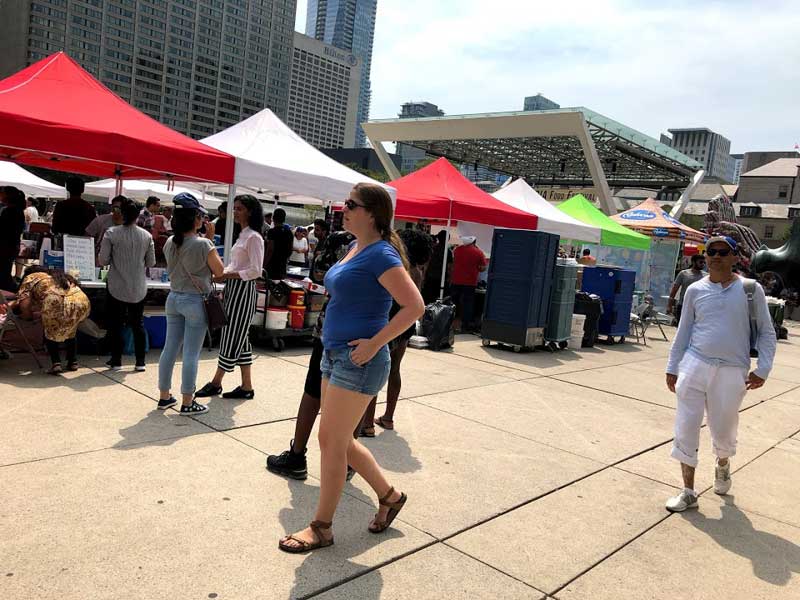 The unique feature of this festival is that it was a street food festival. Street food culture is a relatively fresh idea in Canada.
In a relaxed, happy, and joyful environment producers, manufacturers, food vendors and restaurants showcased what they have with an opportunity for interaction, communication and shared experiences, the keys to understanding different cultures.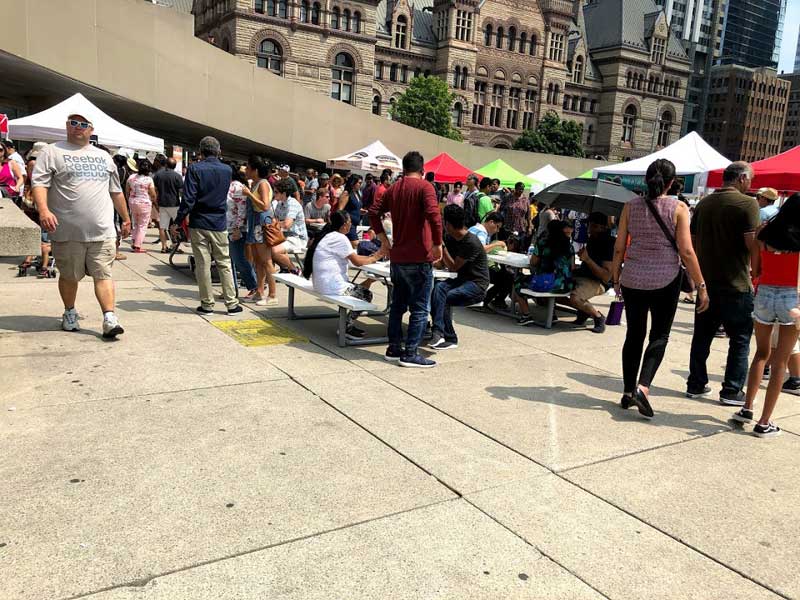 Taste of India left a fond and lingering aftertaste for the hundreds who came to take a trip down Indian food street in Toronto.

(Reporting by Sayantan Banerjee and Asha Bajaj with Satarupa Biswas)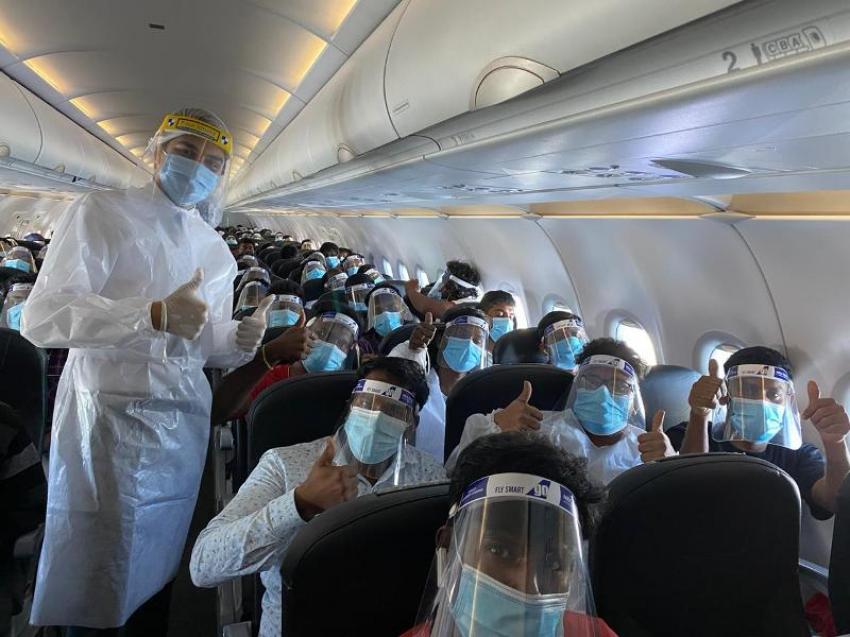 GoAir repatriates 37,990 st ...
New Delhi: Private carrier GoAir has repatriated 37,990 stranded Indians and clocked more than 200 international charter flights till date.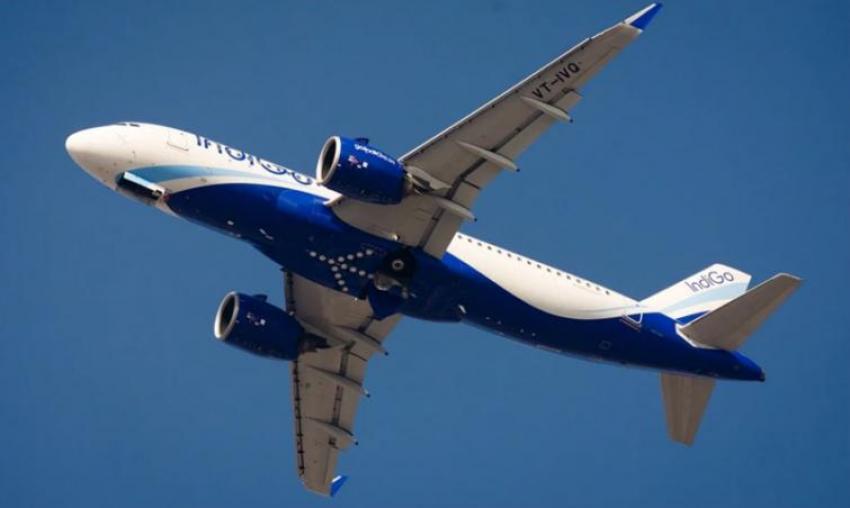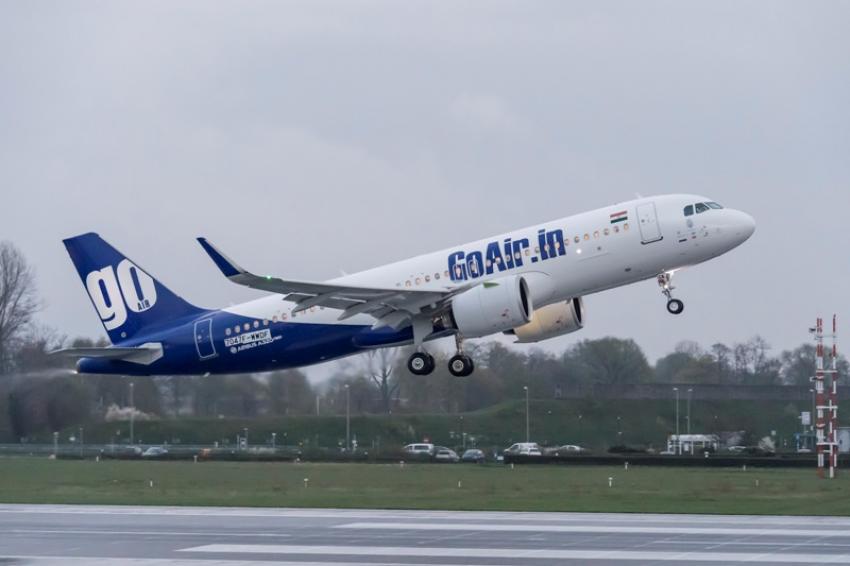 GoAir clocks more than 100 ...
New Delhi/NITN: Indian airline GoAir has clocked more than 100 international charter flights and repatriated 18,195 stranded Indians.