Rishop: And the Quaint Mountains Echoed
Pritha Lahiri | @notintownlive | 19 Jun 2017, 07:49 am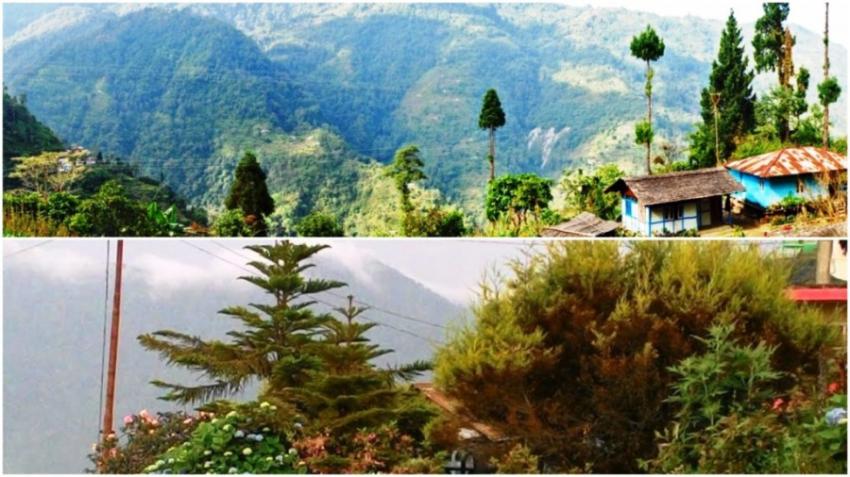 Quest for peace, beauty and cooler climes led Pritha Lahiri to Rishop in the eastern Himalayas of Kalimpong district this summer.
Rishop, or Rishyap (meaning 'mountain peaks and forests'), is a quaint little hamlet of the Lepcha community situated at an altitude of 8,500 ft in Kalimpong district of West Bengal. It is about 28 km east of Kalimpong. There is a motorable road of 11 km from Lava and also a trekking trail of 4 km from Lava to reach Rishop.

Rishop actually forms an integral part of the well known Neora Valley at the foothills of Tiffindara. A relatively new tourist destination (developed in 1998) compared to several others in the vicinity, it is still a virgin spot wrapped in forests of pine, birch, fir, colorful rhododendrons, orchids and roses. If the sky is clear you will be blessed with a panoramic view of the vast and majestic range of Kanchenjunga and many other Himalayan snow peaks.
A warning here to those looking for modern amenities and comforts in Rishop-- do stay away. Some hotels and home stays are strewn across this hill top village, with most lacking geysers. You will be provided with hot water though, and enough Indian, Chinese (basic) and Tibetan food.
There are a few kiosks selling bare essentials like biscuits, soaps, shampoo, cold drink and the like. I heard (with vicarious pleasure) a few tourists complaining about the lack of cigarettes.
So with no pubs, restaurants, malls, markets and cinema/theatre halls its an ideal getaway for those wanting to go far from the madding crowd.
We had initially lodged at a hotel at Rishop's vantage point. You crane your neck, and had the sky been clear, would have been rewarded with a 360 degree view of the snow-capped mountains. But the continual movement of chattering, and in some cases churlish, tourists was a bane.
On the second day as we were going up and down the hills--we always do that whenever we visit hills stations--we came across a place where we had buzzing insects, chirping birds and the rustling wind for company. There were three home stays in the vicinity. We chose the first. The wind rose up. The tall fir and pine trees swayed, as if nodding in agreement of our choice.
So the next day we took our trolley bags, checked out of the hotel and checked into this home stay. Not a human sound anywhere. The window at the back of the room opened onto a forest. It was absolute bliss!
We set off exploring the place going up and down the winding, steep and high roads. There is only one road in Rishop coming from Kalimpong/Lava and going up to Sikkim.
We saw people booking jeeps and cars to go up to Tiffindara--the highest point in Rishop. We decided to trek the 1.5 km. There was hardly any soul, only a few passing cars. The road was rather steep and ran through a dense jungle of pine, fir, birch and wild flowers. The calls of known and unknown birds were a delight. We saw some wonderful blue, green and slate birds. A stray dog accompanied us, stopping at a distance whenever I stopped to catch up on my breath.
After reaching the base of Tiffindara I was in a Hamletian dilemma. I decided to venture further though, ignoring my husband's pleas. But a few paces up through the muddy thicket I gave up. We consoled ourselves with the fact that it was a cloudy day--rain seemed imminent--and we would not have got the promised view.
We were told that from the top of Tiffindara one gets to see (from left to right) Mt. Kharg, Kokthang, Rathung, Kabru, Talung, Pandim, Kanchenjunga, Simvo, Narsingh and Mt. Siniolchu. But the rider was the sky has to be clear.
Rishop is placed facing the mountains. So most places offer wonderful views with some spots giving spectacular and bountiful views of the Himalayas, I gathered from the net and booklets.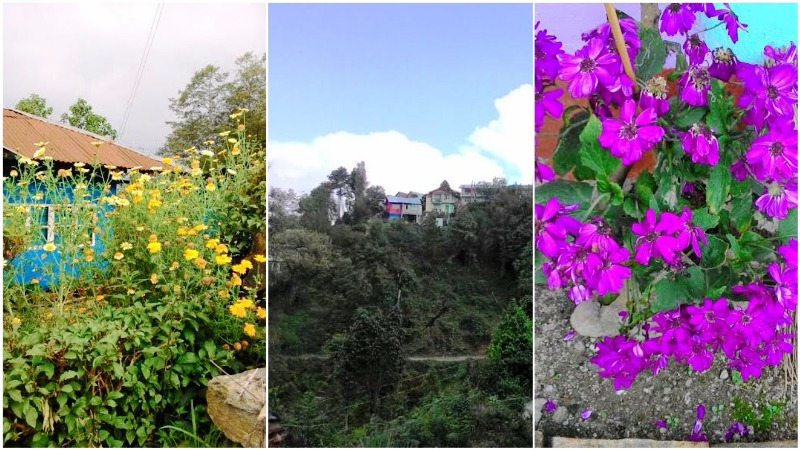 At night, on the day of our arrival, the sky cleared up and offered its treasure of dazzling stars. With visibility being good we could see the twinkling lights down in the valley of Pedong (where we had been in 2013) and Gangtok(in 2001). The sight was rewarding!
The mercury had slipped down considerably by then, reminding me of the Delhi winters. Rishop has a lovely weather. The temperature hovers between a minimum of 8-9°C to a maximum of 20°C at this time of the year.
If you go downhill from Rishop there is a Shiva Buddha temple with a large red staircase. The idols of Shiva and Buddha are mounted side by side.
We trekked further down and reached a place called Ladam, some 3 km from Rishop. This time too we were followed by another canine friend.
The greenery all around was wondrous. There were just a smattering of homes with lovely flowers and gardens in each. The few people around were going about their daily chores. Three women breaking stones and chatting and laughing, some men giving finishing touches to a Satsang temple. A carpenter stops his work, picks up some cauliflowers from his garden and gives them to his nephew while we sit at his compound.
We walk further down and notice that the road had taken a sharp left turn. On either sides are emerald green forests. The birds above whistle beautifully. The wind is gentle and the weather glorious. I got off the road and took the dirt track into the forest on the right. I had never walked in a forest before.
The faithful dog chooses to follow me, perhaps to ensure that I don't stray too far unchaperoned. For a jaded city dweller the greenery around was mind blowing.
That afternoon after returning to our home stay and a sumptuous repast I slept like a log after ages.
HOW TO REACH:

To reach Rishop from any part of India, one has to get down at the NJP railway station in North Bengal. If you are reaching by flight, the airport closest is Bagdogra. Rishop is about 110 km via Kalimpong and 120 km via Garubathan. Distance from Bagdogra airport would be another 10 km. It takes about 4 hours to reach Rishop from NJP. From Kalimpong the distance is about 28 km. Its advisable to take a vehicle like a Jeep to negotiate this highly bumpy gravel road.
Image: Wikipedia and writer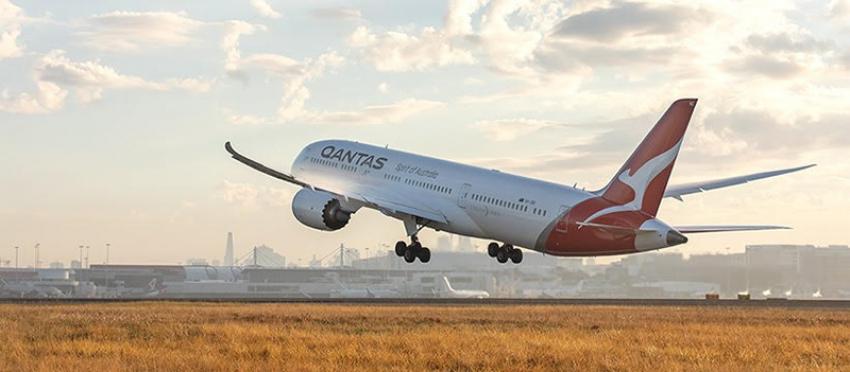 Qantas connects Australia w ...
Qantas, the national airline of Australia, created history on Sep 14 when QF 67 took off from Sydney's Kingsford International Airport to touch Bengaluru, the southern Indian city famously known as 'The Silicon Valley of The East', completing the non-stop flight in less than twelve hours.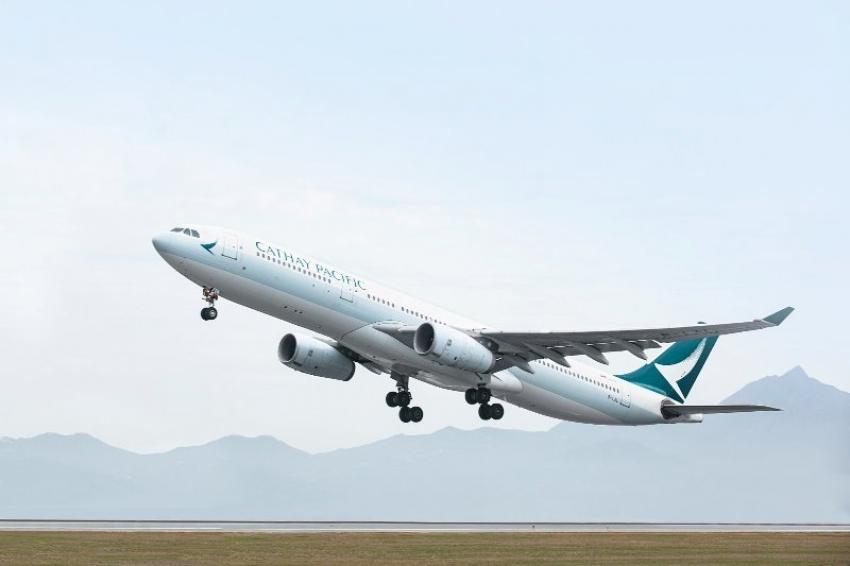 Cathay Pacific to commence ...
Bengaluru: Hong Kong's home airline will start twice-a-week direct flights from Bengaluru to Hong Kong and beyond from Oct. 11.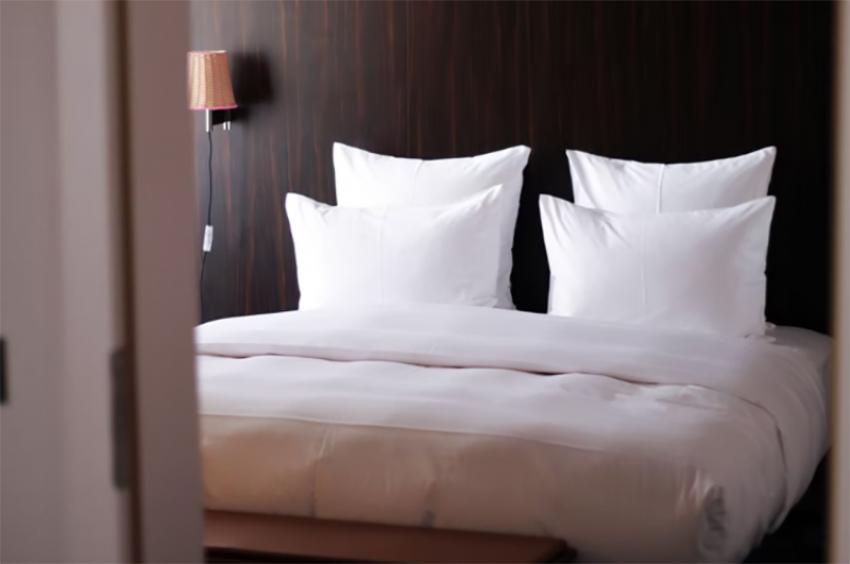 Independence Day: OYO annou ...
New Delhi: Indian Hospitality enterprise OYO on Monday announced reduced prices on stays with tariffs which now begin at Rs 399 for the period between Aug. 8 and Aug. 21.