Five monsoon-ready restaurants in Kolkata
NITN | @notintownlive | 23 Jul 2019, 11:42 am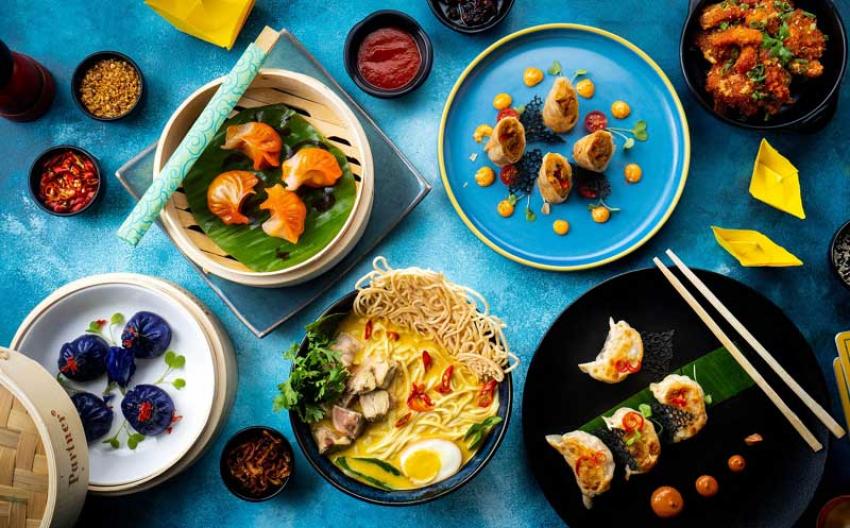 Kolkata, July 18 : Even though the rains are playing truant, restaurants and cafes in Kolkata are ready to welcome the monsoon showers. Here is our pick for the five best places to head to enjoy a quick bite or a relaxed dinner on a rainy day. Since the monsoon menu is for a limited time, check before you plan to visit.
Fabcafe by Fabindia knows that light yet hearty dishes are always a winner. So they have lined up a range of momo, samosa and khichri. Some of the must-try dishes are Spinach, Hara Pyaz and Water Chestnut Momo (wheat free, made with jackfruit flour & root starches, garlic chive dip), Veggie Crisps with Moongdal Hummus (crispy bhindi, sweet potato and beetroot with a moongdal hummus dip), Chicken Momo (wheat free, made with jackfruit flour & root starches, served with chili chutney and garlic chive dip), Mutton Samosa (mutton keema, onion and fresh coriander stuffed samosa), and Red Rice and Tri Dal Khichdi (prepared with organic desi ghee, yoghurt & achar).
Contact: +918146423944
Monkey Bar is ready to assuage your weather worries with a sumptuous spread that includes a selection of heady cocktails apart from some interesting regular dishes served with a twist. Reddy's Popcorn Chicken with coconut shavings, curry leaves black pepper and a squeeze of lemon; hot, golden fried Mac & Cheese Croquettes stuffed with broccoli and peas; pan seared water chestnut and PuiSaag Pot Stickers served with a special in-house spicy peanut and tomato sauce are some of the must tries. Or order any of the Hearty Bowls made with delicious broth, flat noodles, bok choy, bean, sprouts, carrots and mushroom with chilli oil and chopped scallions available in both vegetarian and non-vegetarian options (with a choice of chicken, pork or prawn).
Contact: 033 4060 6446
The wide choice of Asian comfort food on offer at The Fatty Bao is proof of that this restaurant knows how to perk up the mood of its weather-beaten patrons. Piping hot ramens and soupy noodles, steaming dim sums and crisp spicy fried appetisers are part of this spread.
Some of the new items on the menu that deserve a try are the Young Spinach, Asparagus, Roasted Beet, Carrot, Basil and Feta Dumplings; Basil and Kaffir Limed Flavoured Red Curry Tofu Gyoza with mushroom and curry broth; Artichoke, Red Cabbage, Celery, Asparagus Wontons with home- made Guilin chilli sauce; Chicken Dumpling with Smoked Tofu and Kimchi, Crab Meat And Lobster With Orange Miso, Mint and Fennel with Fish Roe Gyoza; Tea Smoked Crystal Duck Dim Sum.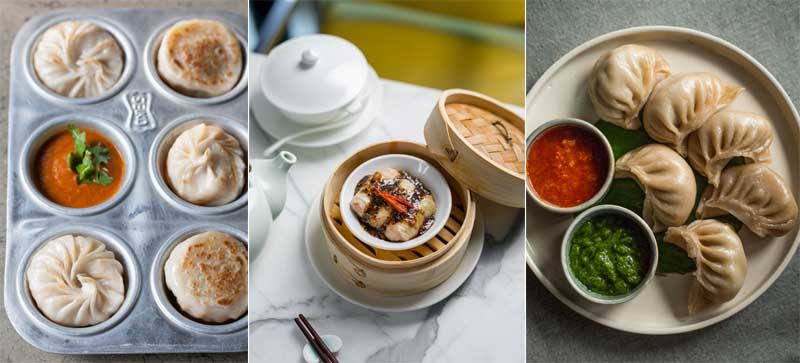 The choice of Ramens and Soupy Noodles include Asian Chicken Noodles – rich creamy home-made curry paste with coconut milk, fried noodles, lime, chilli and shallots; Seafood Tempura Udon – a basil and lemongrass flavoured spicy tomato, fish and prawn broth with calamari, prawn and fish tempura, shredded nori and home-made yuzu kosho with seven spice powder; Hot Katsu Pork – home-made hot bird's eye chilli pork broth with crumb fried pork, bamboo shoot pickle, seven spice powder smoked corn and soft boiled egg.
Contact: 033 46022744
Check out The Myx Bar & Kitchen if you are feeling under the weather. Heady cocktails such as Watermelon Cosmo (Vodka, Cointreau, freshly chopped Watermelon and Watermelon Syrup); Litchi Daiquiri (White Rum, Cointreau, Blue Curacao, freshly chopped Litchi) and Pomegranate Mojito (White Rum, Simple Syrup, freshly muddled pomegranate, lemon chunks and mint leaves, topped up with Lemonade) are sure to boost the mood. If it is raining, go for the Stir Fried Basket for Monsoon Only (crispy assorted vegetable tossed with Asian spice and sweet and spicy dip). Or else, try the Crispy Chicken Pakoras (with lachha onion and sweet & spicy dip) or the Crispy Fried Fish with Spicy Tatar (mustard marinated battered fried fish served with spicy tartar). And if you are looking for something out of the ordinary, there is the 'Crispy Chocolate Golgappa'.
Contact: 033 40078167
Yauatcha has laid out a Cantonese spread where food prepared from lamb, pork, mushroom or tofu, when consumed along with a bowl of hot soup, is believed to make your body grow strong during the rainy weather.
Some of the dishes that are sure to catch the diners' attention are Hot and Sour soup with mushroom, Lamb Roll with black pepper, Wrapped Chicken in Pak Choi served with Szechuan sauce, Shanghai Siew Long Bun with Chicken, Poached Peking Dumpling, Pan Seared Pork served with Sesame Bun, and Fried Turnip Cake accompanied with Green Vegetables.
Contact: 09222222800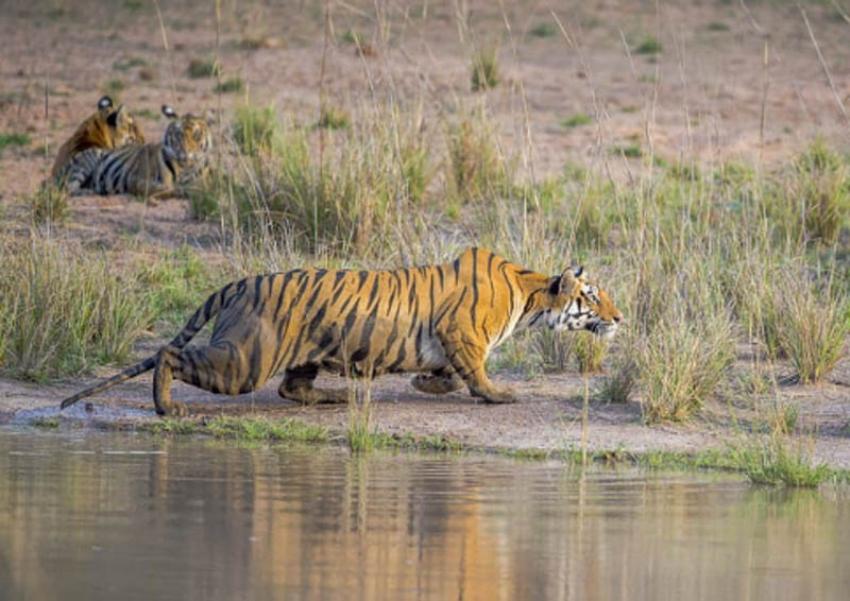 Discounted Monsoon Vacation ...
Kolkata/NITN: Madhya Pradesh State Tourism Development Corporation (MPSTDC) has announced that it is opening its properties for the upcoming monsoon season.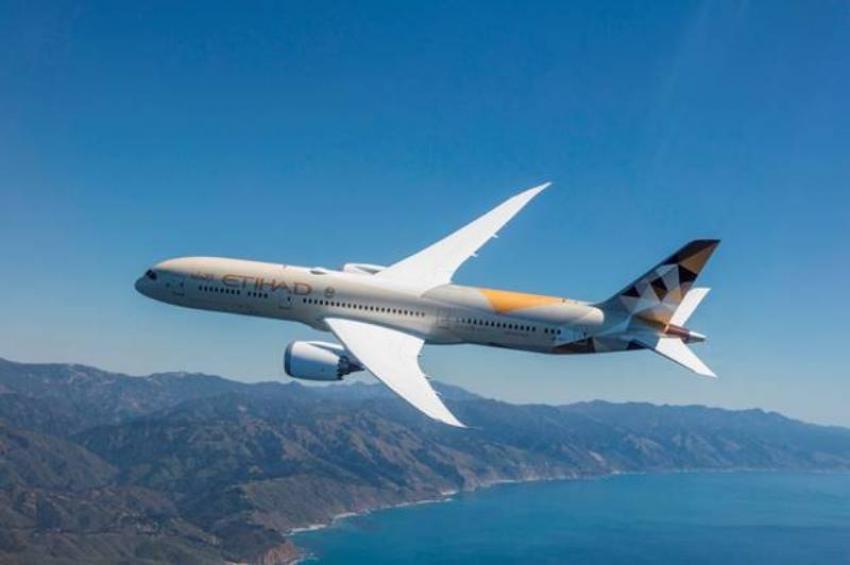 Etihad Airways introduces V ...
Abu Dhabi: From 12 May 2021, travellers flying from Abu Dhabi with Etihad Airways, the national airline of the United Arab Emirates, will be able to validate their Covid-19 travel documents before arriving at the airport. Guests can arrive at the airport with confidence and with peace of mind, knowing they have met all essential requirements before their flight.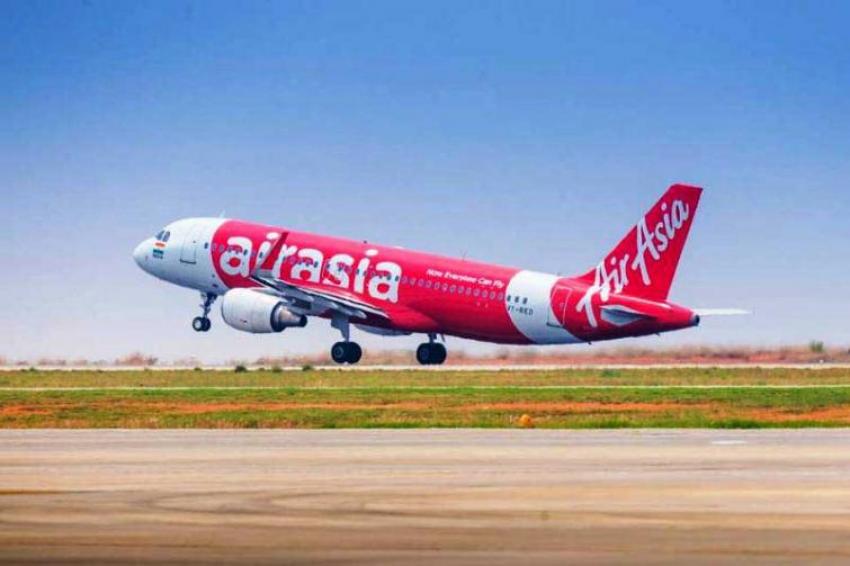 AirAsia India offers free r ...
Mumbai/NITN: Passengers on AirAsia India can now make free unlimited changes for all bookings and changes made till May 15, 2021, according to the airlines.