Zurich 48 Hours: Water, water everywhere, every drop to drink
Not In Town News | @notintownlive | 31 Jul 2019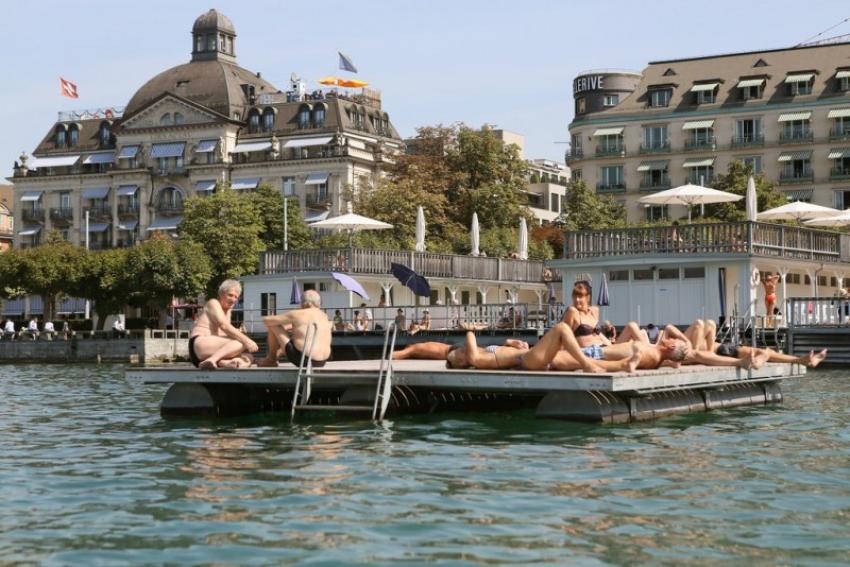 As drinking water crisis finally stares our cities, any Indian tourist visiting Zurich, the gateway to the Swiss Alps, will be pleasantly surprised to find some 1200 public fountains to slake their thirst and say no to packaged water in eco-unfriendly plastic bottles. Sujoy Dhar was smitten by the city of free freshwater, quaint cobblestone streets and the legacy of legends like Albert Einstein.
SAFE, pleasant-tasting drinking water flows from the city's water taps and some 1,200 public fountains, boasts Zurich Tourism. Once you are in Zurich and start exploring the city and its old town with cobblestone streets, you know what they mean.
So as you explore this gateway to the Swiss Alps and once the home of geniuses like Albert Einstein or James Joyce, you will catch a glimpse of people actually leaning before a decorative fountain and drinking water on the streets.
In Zurich you can simply do away with purchased mineral water bottles.
As Zurich Tourism boasts: "Those who get thirsty while exploring Zurich do not need to look for a supermarket. A drinking bottle is enough – such as the top-quality, reusable, and ultra-light Sigg bottle that can be bought at the Tourist Information. Simply unscrew, fill up, and enjoy the cool, fresh drinking water."
Anyone interested in finding out more about Zurich's innumerable fountains can book the city tour, "Water in Zurich".
Zurich in the heart of Europe is the gateway to Swiss Alps. Today it is a city of creative urban life, clean water and green open spaces. The city on the River Limmat pulsates all year round.
Zurich is built around Lake Zurich while River Limmat flows by Old Town buildings and new urban quarters.
River Limmat perhaps has the cleanest water in any world city. According to Swiss authorities, ERZ (Zurich Disposal and Recycling Services) cleanses between 150,000 and 500,000 cubic meters of sewage water and the same is released back into the Limmat River as clean water.
The Old Town with cobblestone streets
Any tourist would like to explore the most atmospheric part of a new town or city they are visiting. In Zurich, it is the Old Town with cobblestone streets lined by the beautiful 19th-century buildings and lanes. The Old Town offers fascinating insights into the city's history.
In Zurich, do not miss that two-hour walk in the Old Town to discover the city´s past in its hidden alleyways, fountains and squares.
The medieval background of Zurich's Old Town will charm you as you discover it as a melting pot of cultures and history with a famous shopping district thrown in for good measure.
Marvel at the medieval houses, the narrow lanes and town halls from the Renaissance period.
Some of Zurich's big attractions are here. The double towers of the Grossmünster (Great Minster), which is a Romanesque-style Protestant church in Zürich, are here.
According to legend, as quoted by Swiss Tourism, Roman emperor Charlemagne had built the towers at the location where the graves of the city saints Felix and Regula were discovered. Further sights worth seeing include the Peterskirche (Peter's Church), which has Europe's largest clockface, and the Fraumünster (Minster of Our Lady), which is known for its stained glass windows by Giacometti and Chagall.
One must also walk uphill to spend time at The Lindenhof (courtyard of the lime) with public square and its hilltop offering sweeping view of Zurich.
The panoramic view from the top includes Grossmünster Church, City Hall, the Limmat river, the university and the Swiss Federal Institute of Technology. Albert Einstein was a student in the University of Zurich and he later became a professor at ETH Zurich and University of Zurich. You can see the top of the university across the river, from this vantage point of Zurich.
Lindenhof was also the scene of many historical events. In the 4th century a Roman fort stood on Lindenhof – and in the 9th century the grandson of Charlemagne built a regal palace as place of residence on the very same site.
This area continued to be a place for gatherings for Zurich's inhabitants right up to the beginning of the modern era.
Lindenhof is now also a meeting point for passionate chess players.
"This is the perfect place to switch off, with the view of the Old Town, the Limmat, and the mountains in the distance," says Marco Uhlig, a Zurich nightlife expert, manager of the popular gay club Heaven and co-organizer of the Zurich Pride Festival.
Lunch at the oldest vegetarian restaurant
Well, after the walking tour of Old Town in the morning, it is usually time for lunch.
We suggest a lunch at Hiltl, the world's oldest vegetarian restaurant (since 1898) in the heart of Zurich, near the Bahnhofstrasse.
Hiltl offers something for everyone- freshly prepared food and beverages in a relaxed ambiance.
Since 1898, this restaurant – which is named for its founder, Ambrosius Hiltl – every day concocts a variety of meat-free dishes from all over the world.
You can either go for an à la carte or the popular Hiltl Buffet, where you can choose from over 100 home-made delicacies, freshly squeezed fruit juices and tasty lemonade.
Currently managed by the fourth generation of the Hiltl family, the Hiltl is also an academy, where seminars and courses are held.
(Window) Shopping in Bahnhofstrasse
It is at Bahnhofstrasse, the shopping mile of Zurich, where you find the highest concentration of luxury brands of the world. Bahnhofstrasse is considered one of the world's most expensive shopping avenues and so if you are on a tight budget, you can just window shop.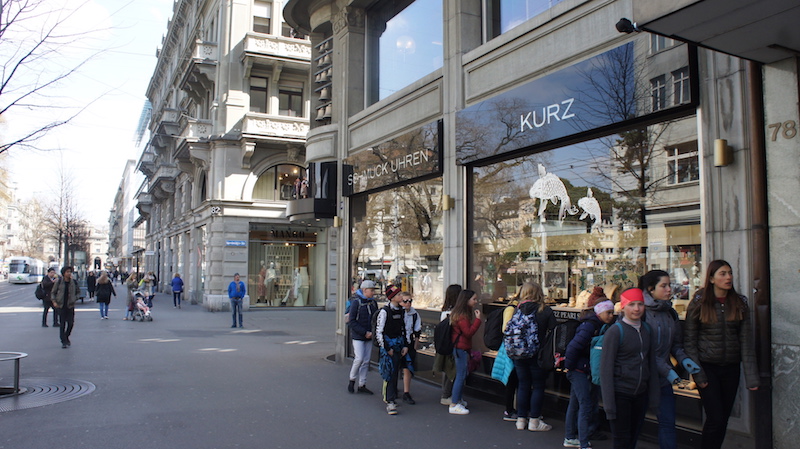 From fashion and art objects to Zurich specialties, you find everything here as this boulevard connecting Lake Zurich with the Main Railway Station on a length of 1.4 km (0.87 miles) attract both local residents and visitors.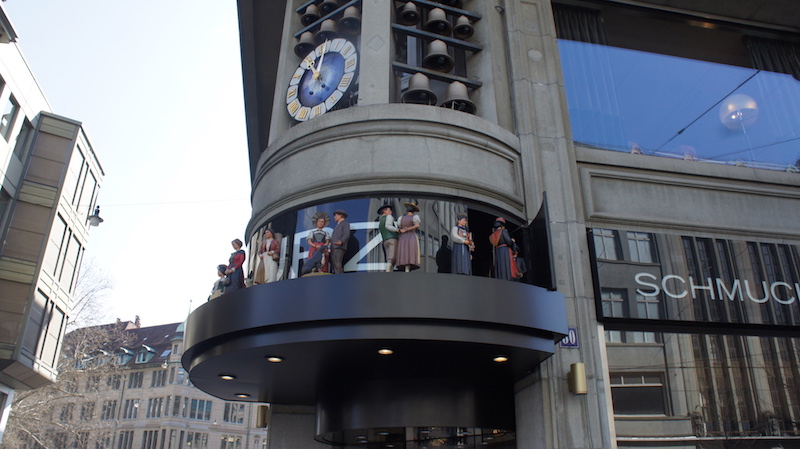 Lake Zurich cruise to Rapperswil
And yes, do not miss the boat cruise on Lake Zurich. The relaxed ride on Lake Zurich is an unmissable part of Zurich tour.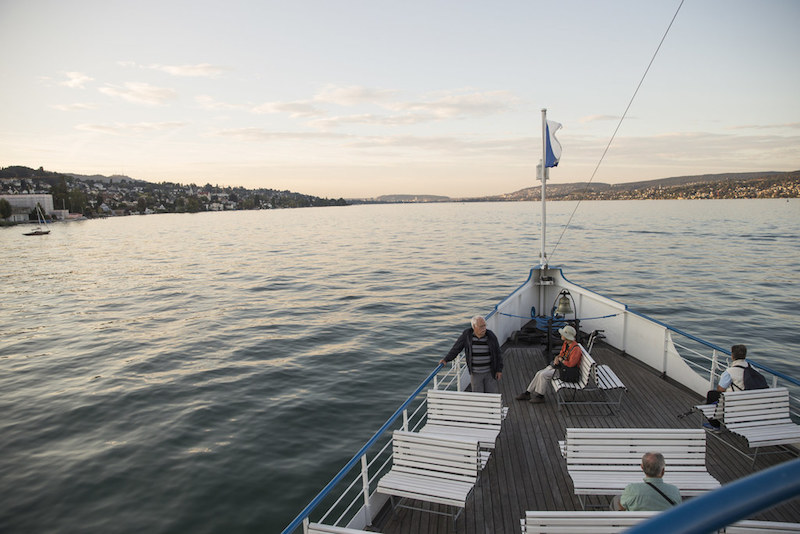 There are several round trips. The Lake Zurich Navigation Company offers several tours on Lake Zurich. There are short tours to Thalwil and Erlenbach (1.5 hours) and longer tours all the way to Richterswil (2.5 hours) and long tours to Rapperswil (4 hours round trip).
A round trip to Rapperswil is highly recommended. It's a awesome journey looking at the towns from the water while relaxing with beverages and food.
Rapperswil-Jona, town of roses located on the upper end of Lake Zurich, has a Mediterranean holiday atmosphere.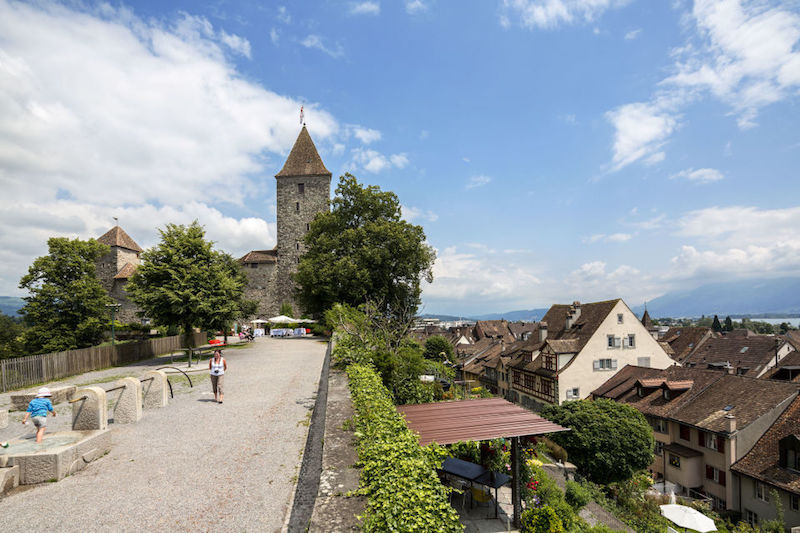 A car-free medieval town, Rapperswil has a castle with a Polish museum.
Wrap up your Zurich day with this picturesque town.
(Images and video by the author and Zurich Tourism)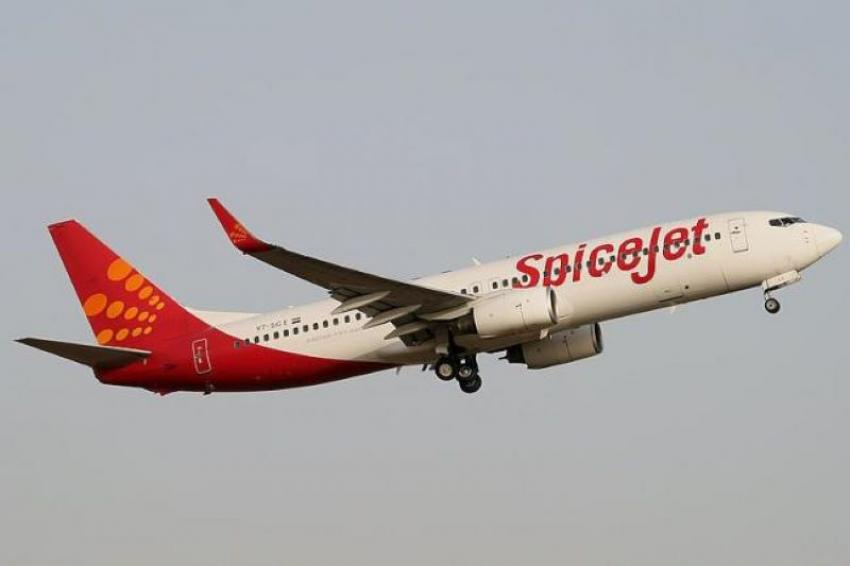 SpiceJet to connect Darbhan ...
Gurugram/NITN: India's private airline SpiceJet on Monday announced the launch of daily flight services connecting Darbhanga with key metros of Delhi, Mumbai and Bengaluru.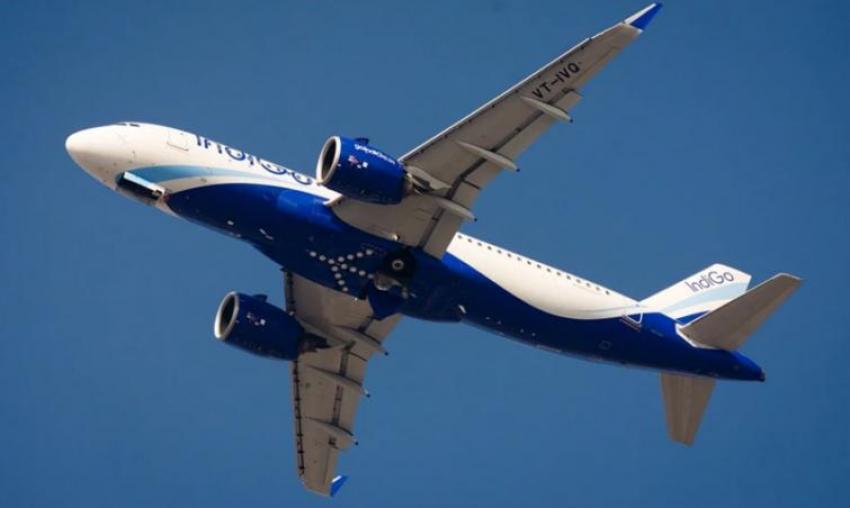 IndiGo commences flights be ...
Kochi/NITN: India's private airline IndiGo commenced two weekly flights between India and Maldives under air bubble from Friday.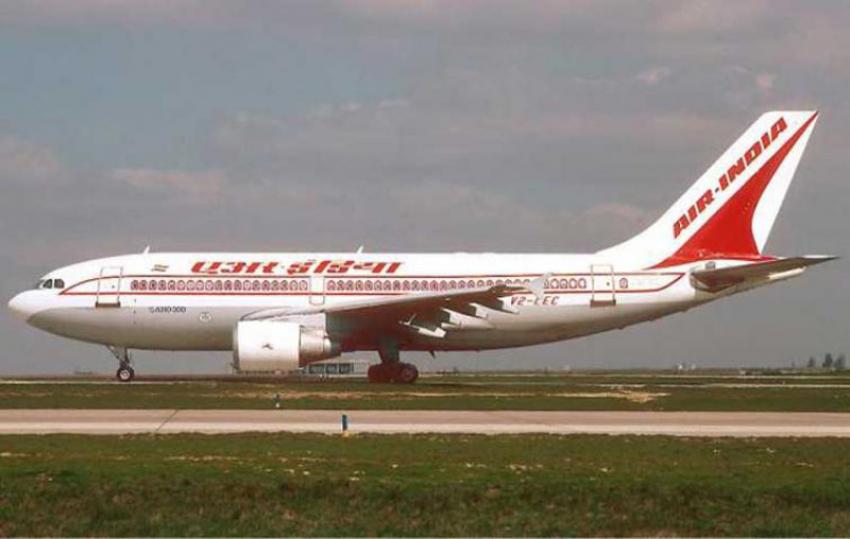 Air India actively consider ...
Kolkata/UNI/NITN: Air India, the Asian country's national airline, is actively considering reintroduction of its Kolkata-London-Kolkata direct flight soon after getting nod from the Aviation Ministry and Airport Authority of India (AAI) and clearance of other technicalities.