How English is breakfast at The Lords and Barons?
Arundhati Gupta | @notintownlive | 03 Dec 2020, 07:21 am
Lords And Barons
As one steps inside the first floor of The Lords and Barons on 20B Park Street, the spacious and charming interiors welcome you into its 'old world', yet contemporary, environment. Essentially British in its use of rich brown mahogany-like wood panelling, the intricate carvings help enhance the rich look. And it is here that a royal breakfast is being served every day from 7am to 11 am. The breakfast menu—introduced around mid-November at this popular F&B outlet—is not only extensive but very traditionally English.
Now that winter is here and people are stepping out amidst the diminishing scare of COVID 19, it is worth zipping across to The Lords and Barons to sample their breakfast menu, which has brought a fresh twist to the breakfast items. The menu has been prepared keeping in mind Kolkatan's love for the traditional English breakfast and features Egg Benedict, English Breakfast Platter, Egg Florentine and many such dishes. It has to be mentioned here that all precautionary measures are being taken as per the government's directives to combat the pandemic.
The traditional English breakfast is perhaps the most favoured option globally, even though it has transformed over the years while retaining its wholesomeness. It is impossible not to savour crispy bacon, sizzling chicken or pork sausages, , fluffy omelette, fried eggs ( sunny side up), hash browns, baked beans, sautéed mushrooms, grilled tomatoes, seasonal fruit salad and toast—all washed down with a healthy glass of juice! And, at The Lords and Barons, the Big English Breakfast Platter has it all!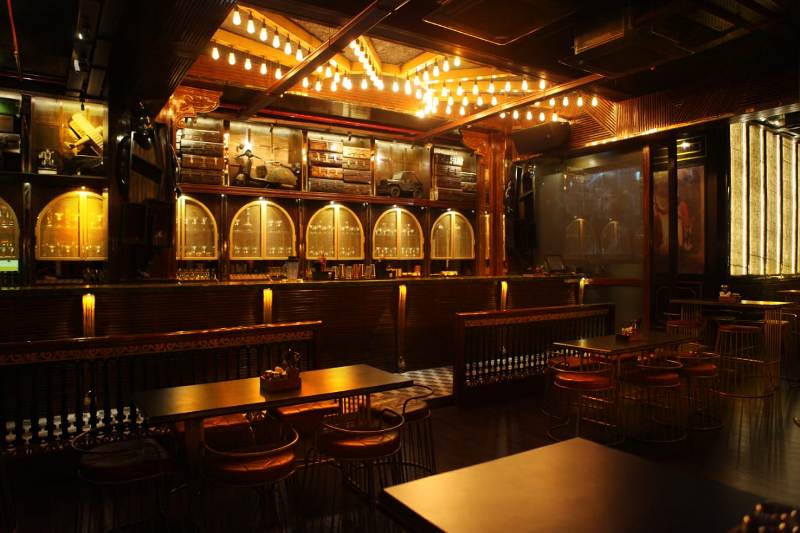 An English breakfast would remain incomplete without freshly brewed tea! So, sip on a cup of tea of your choice! In addition, there's also a wide range of coffee to choose from, alongside cold brews and desserts. Don't miss out the Fluffy Pancake Stacks served with maple syrup, mixed fruit compote, butter and whipped cream. It is simply delicious!
One has to mention here that the breakfast menu card has been beautifully designed! It is an exhaustive menu which lists quite a few favourites such as the Egg Benedict, Angels in Egg's Womb, Tuna Sandwiches and Dessert Platters.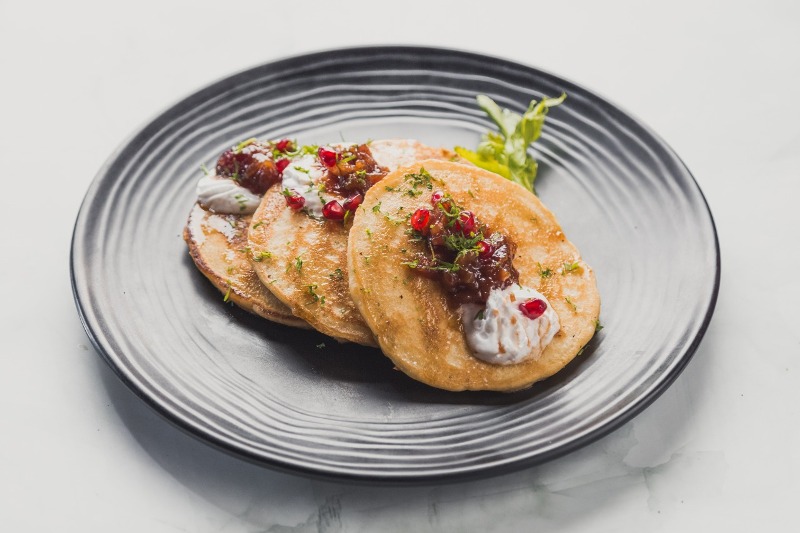 The thought of introducing breakfast was essentially that of Swaralipi and Ranjan Kumar Banerjee's, as they felt that Park Street could do with another option of enjoying a hearty breakfast with family and friends or with business associates and that too at an affordable rate. Moreover, Park Street has a vibe of its own and customers prefer this destination for sampling and relishing food. The Lords and Barons provides the ideal ambience to relish a relaxed breakfast time." Here it needs mention that a bit more attention must be given in the selection of crockery and cutlery to match the mood of the restaurant!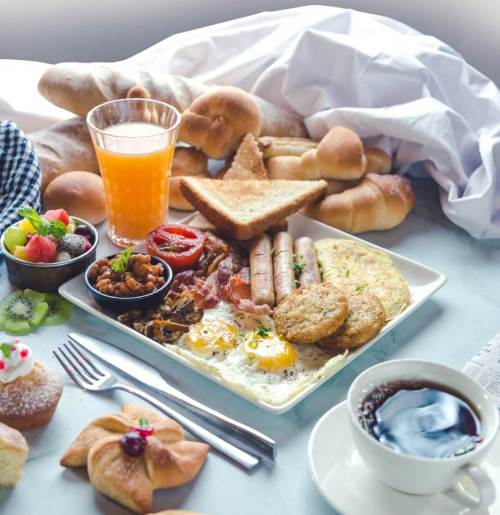 Keeping in mind the need of the times to combat the COVID-19 virus, 'immunity booster' meals have been added to help their patrons stay healthy. These immunity boosters are filled with necessary vitamins, minerals, and antioxidants. This breakfast spread is not to be missed.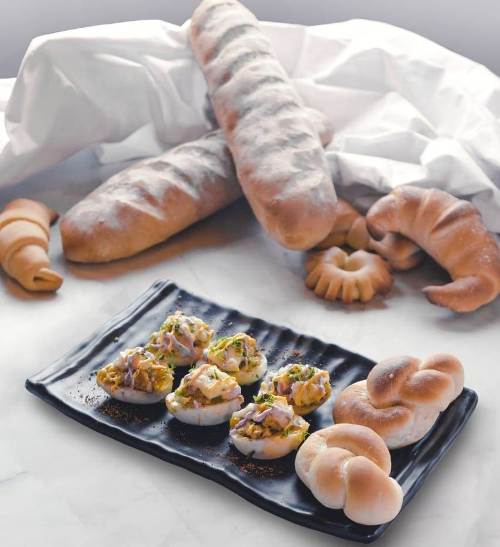 If you so desire you can try out either of these two recipes—

FLUFFY PANCAKES
INGREDIENTS:
• All purpose / plain flour-2 cups
• Granulated sugar or sweetener-1/4 cup
• Baking powder-4tsp
• Baking soda-1/4th tbsp
• Milk-440ml/1-3/4 cups
• Salt-1/2 tsp
• Butter-1/4cup (60g / 2 oz)
• Pure vanilla extract-2tsp
• Egg-1large
METHOD:
· Combine together the flour, sugar (or sweetener), baking powder, baking soda and salt in a large sized bowl.
· Make a whole in the centre and add the milk, slightly cooled melted butter, vanilla extract and the egg.
· Whisk the wet ingredients together first before slowly folding them into the dry ingredients. Mix together until smooth (there may be a couple of lumps but that's okay).
· The batter will be thick and creamy in consistency. If you find the batter too thick, smoothly fold a couple tablespoons of extra milk into the batter at a time until reaching desired consistency.
· Set the batter aside and allow to rest while heating up your pan or griddle.
· Heat a nonstick pan or griddle over low medium heat and wipe over with a little butter to lightly grease pan. Pour 1/4 cup of batter onto the pan and spread out gently into a round shape with the back of your ladle or measuring cup.
· When the underside is golden and bubbles begin to appear on the surface, flip with a spatula and cook until golden. Repeat with remaining batter.
· Serve with honey, maple syrup, butter, whipped cream and fruit compote.
ANGELS IN EGG'S WOMB
INGREDIENTS:
• Large eggs-6
• Cream-1.5 Tbsp
• Processed cheese-1 Tsp
• Black pepper-1/4 Tsp
• Salt to taste
• Snipped fresh chives-1Tbsp
• Chopped onions-10gm
• Chopped garlic- 5gm
• Chopped zucchini-10gm
• Broccoli-40gm
• Bell pepper-10gm
METHOD:
· Place eggs in a small sauce pan. Cover eggs with cold water and bring to over medium high heat.
· Turn off heat, cover and let sit for 10 - 12 minutes.
· Drain, rinse under cold water and peel the eggs.
· Cool in the refrigerator; loosely cover for 15 minutes.
· Cut the egg lengthwise and carefully scoop out yolks.
· Place the egg yolk in a bowl and mash with fork.
· Sauté vegetables with mash yolk and add cream, cheese, salt and pepper, stir well.
· Fill each egg white with about 1 1/2teaspoons of egg yolk mixture and dust the top with paprika. Serve on a flat dish.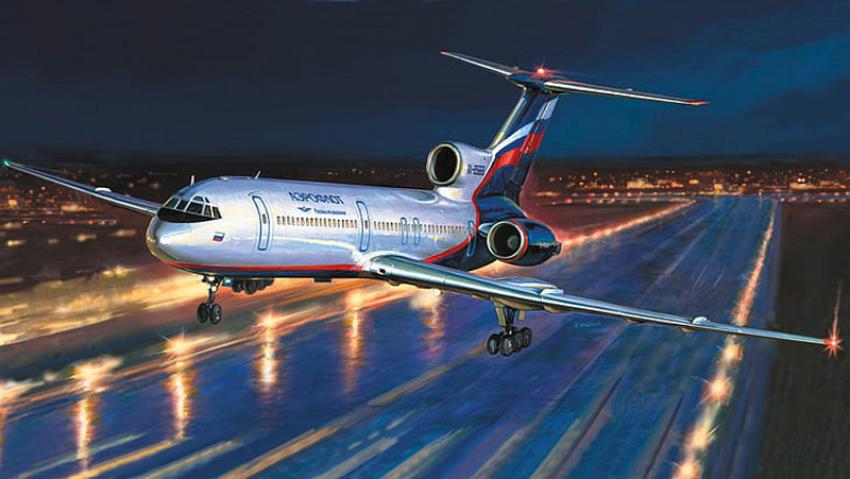 Russia's Aeroflot resumes r ...
New Delhi: Russia's flagship airline Aeroflot on Friday resumed flights enrouted Moscow-New Delhi and New Delhi-Moscow under the air bubble agreement, officials said.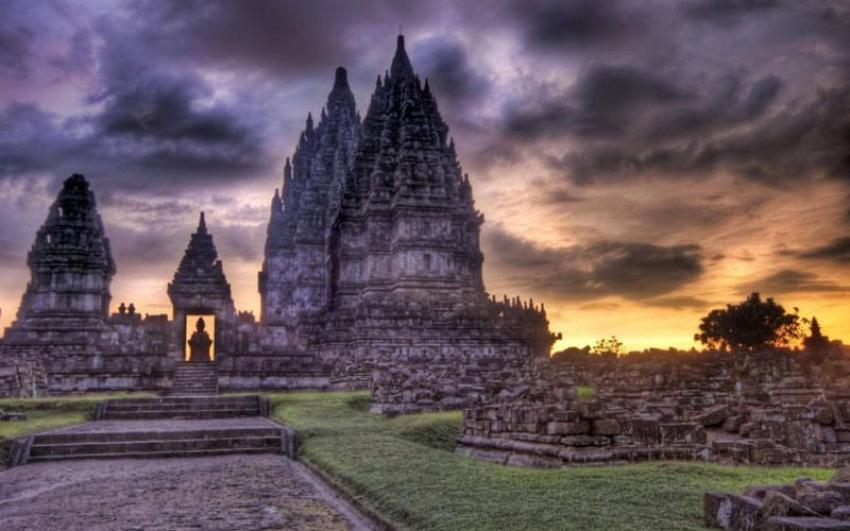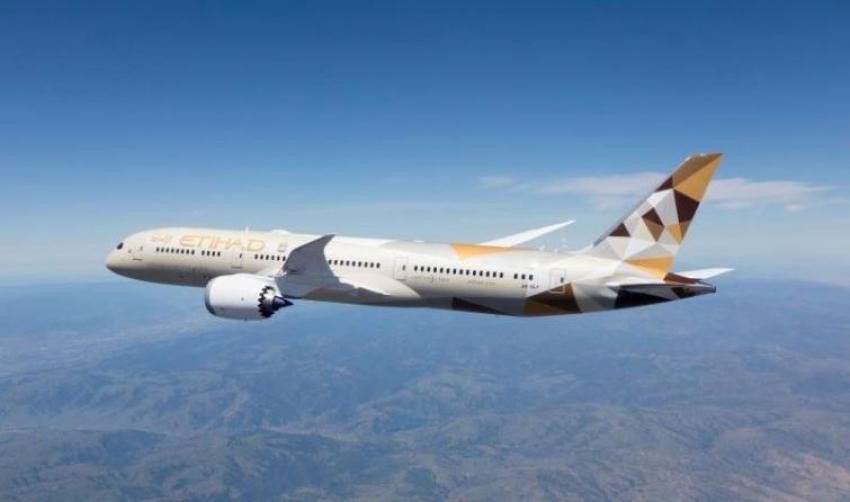 Global student offer launch ...
Abu Dhabi, UAE: Etihad Airways, the national carrier for the UAE, is making it easier for students to travel between university and home or to discover new horizons and cultures, with the launch of its Global Student offer.