National Park Week in USA: A list of the parks for your post-pandemic bucket list
NITN | @notintownlive | 05 May 2021, 11:27 am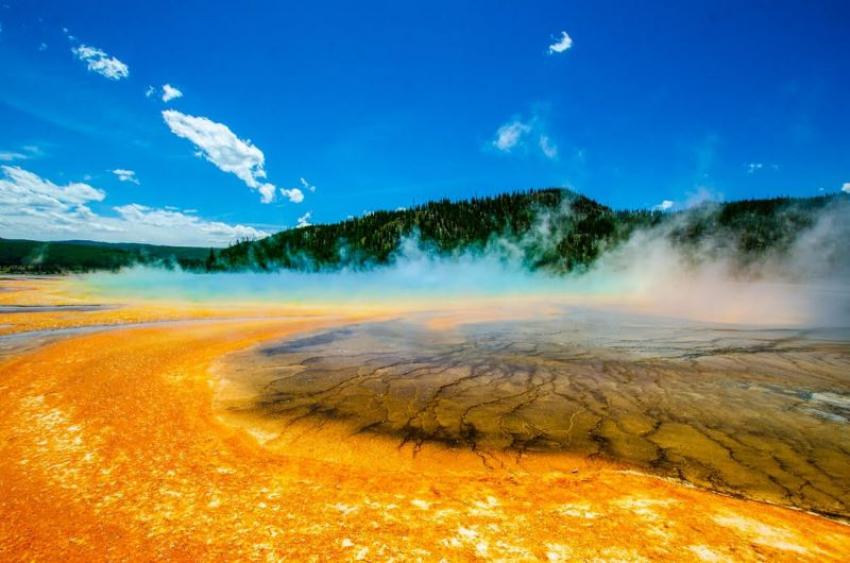 USA National Parks
The United States of America has a rich outdoor heritage of over 60 national parks that attract millions of visitors each year. In 2019 itself, more than 327 million people visited the parks to immerse themselves in natural beauty. To honor these national parks and the myriad experiences they have to offer, National Park Week 2021 was celebrated from April 17-25th.
The concept of a "national park" is an American innovation. It grew out of the conservation movement that began in the nineteenth century, when early travellers and writers, including naturalist John Muir, advocated for the protection of America's natural landscapes from commercial interest and development.
In 1864, the Yosemite Grant was signed by President Abraham Lincoln to protect land in the magnificent Yosemite Valley. And with it, for the first time, the government set aside parkland for preservation and public use. It also paved the way for eventual creation of National Park Service.
Just 8 years later, when Yellowstone was designated a national park in 1872 in the historic Yellowstone National Park Protection Act, it became the first such park in the world. On August 25, 1916, President Woodrow Wilson established the NPS to consolidate management of America's federal parklands under one agency. The National Park System of the United States now comprises more than 400 areas covering more than 84 million acres in 50 states, the District of Columbia, American Samoa, Guam, Puerto Rico, Saipan, and the Virgin Islands.
Get ready to transport yourself to these distant lands and brush up on your knowledge of America's greatest parks, which include:
Big Bend National Park, Texas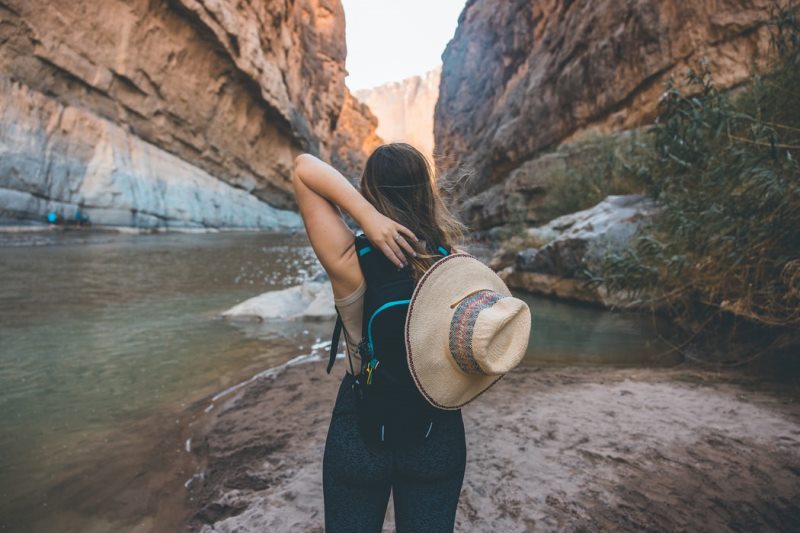 Located in the southwestern part of Texas, Big Bend National Park is one of the most remote national parks and is known for its temple-like canyons. It is also distinguished as an International Dark Sky Park, marking it a great place for stargazing. On the clearest nights, one can see about 2,000 sparkling stars with the naked eye.
Big Bend was established as a national park in June of 1935, preserving the largest tracts of Chihuahuan Desert. The park is comprised of 1,252 square miles of land—making it larger than the state of Rhode Island—and offers hiking, camping, river running, horse riding, mountain bicycling, birding, jeep touring, and abundant sightseeing opportunities.
Arches National Park, Utah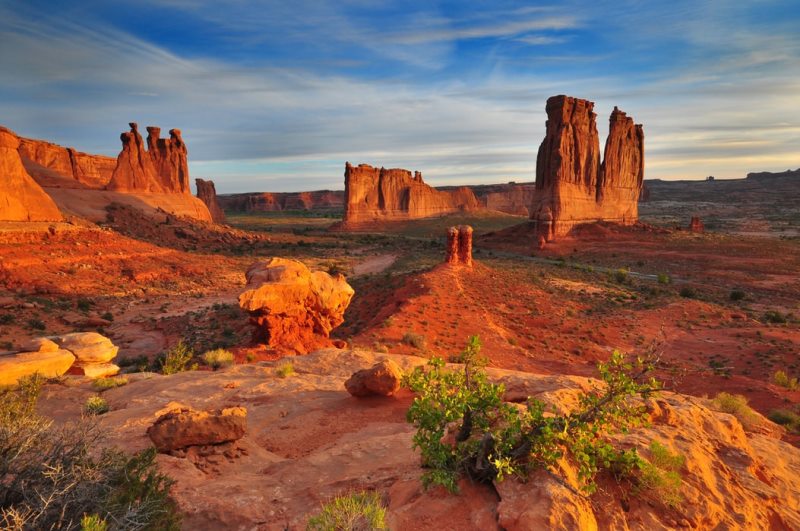 Located just outside the adventurous town of Moab, Arches National Park is unlike any other park in the world. It is home to some 2,000 natural sandstone arches that have been shaped by years of wind and rain. The Delicate Arch is one of the most renowned and photographed arches in the park.
Hikers can take advantage of a variety of trails in Arches. While some hikes just take a couple of hours to complete, others are longer half-day hikes for the intermediate and advanced hiker. Apart from hiking, there's an endless array of things to do in the park including biking, camping, and horse riding.
Denali National Park, Alaska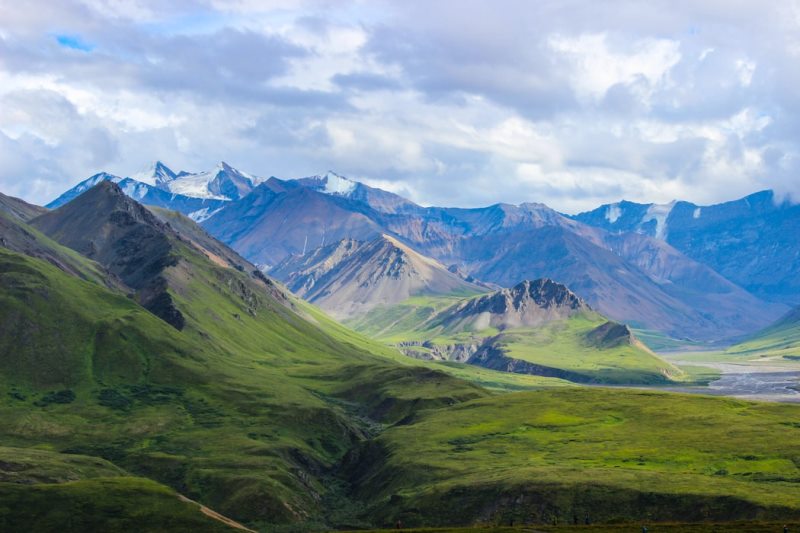 Denali National Park is one of the most visited attractions in Alaska and is the only U.S. National Park with its own sled dogs. It was established in 1917 as Mount McKinley National Park and renamed Denali National Park in 1980.
This outdoor wonderland contains the tallest mountain in North America, Mount Denali. In 2015, the peak was renamed from Mount McKinley to Denali, a word meaning "the high one" in the Koyukon language. Denali's more than 6 million acres is packed with stunning scenery, wildlife and adventures for the bold, from horseback riding to white water rafting.
Glacier National Park, Montana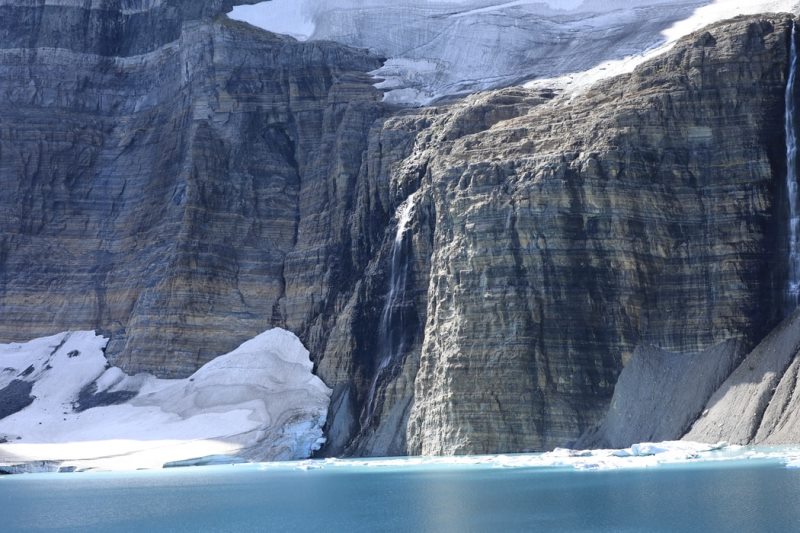 With over one million acres of protected land, including majestic peaks, lakes, alpine meadows and glacier-carved valleys, Glacier National Park boasts an outstanding natural world. It takes its name from the many glaciers and glacial forces that shaped its rugged topography over two million years.
The park features a variety of trails and is a favorite among hikers seeking wilderness and solitude. One of the most popular destinations of the Glacier National Park is 'Going-to-the-Sun Road', a 50-mile trek that provides some of the most amazing views in Montana.
Redwood National and State Parks, California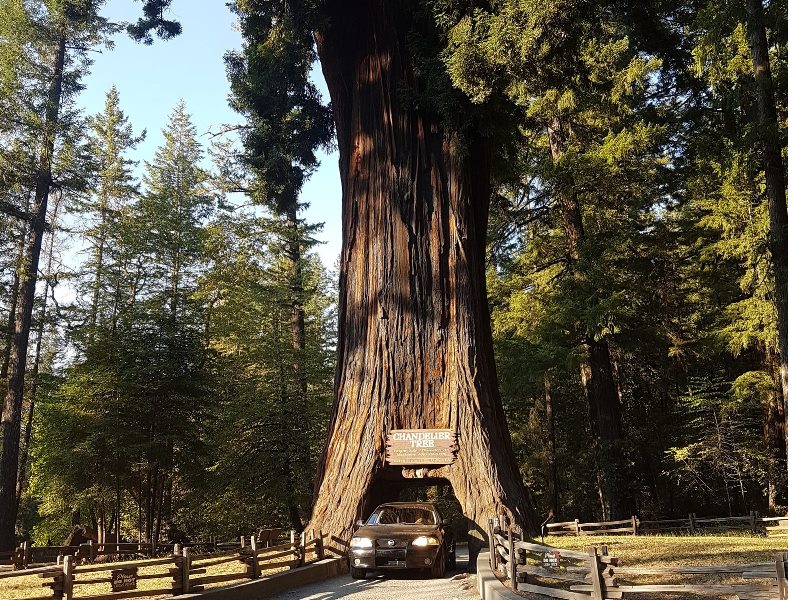 Designated a UNESCO World Heritage site in 1980, Redwood National and State Parks in Northern California are home to the world's tallest trees, along with a lush mix of coastal, riverine and prairie wildlands.
Discover Howland Hill Road, a windy, 10-mile scenic drive through old-growth redwoods. Have a picnic lunch at the Elk Meadow Day Use Area, one of the best places to go if you want to combine biking, walking or hikes. Experience the stunning scenery from your car along the Newton B. Drury Scenic Parkway, a 10-mile scenic drive through ancient redwoods or drive to Klamath River Overlook, a prime spot for watching the gray whale migration. And if you can't wait to explore the beauty in person, take a virtual tour and add these experiences to your bucket list.
Hot Springs National Park, Arkansas
Hot Springs National Park protects 47 hot springs found below the Earth's surface in central Arkansas. Though more than 180 years old, the park still attracts visitors who come for the thermal baths whose high mineral content is said to be therapeutic. Even though there are no soaking opportunities outdoors, Bathhouse Row does have two available facilities that offer visitors the chance to fully submerge and relax in the thermal water. You can also drink the hot springs water and even fill bottles to take home.
Acadia National Park, Maine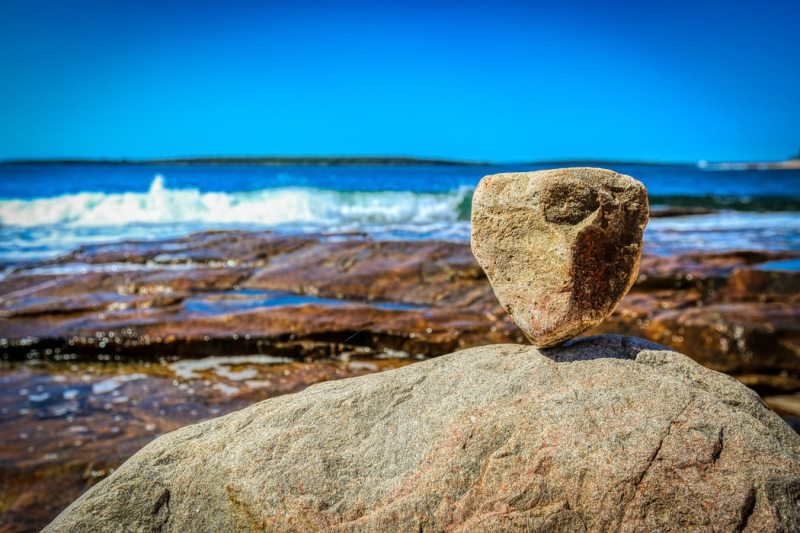 Situated near Bar Harbor, Maine, Acadia National Park is renowned for its incredible rocky beaches and is home to towering mountains, lush forests and a wide variety of animals. Hiking and biking are popular park activities. One can hike the Cadillac Mountain, which at 1,530 feet is the highest point on the U.S. Atlantic coast.
In 1919, Acadia became the first national park established east of the Mississippi River. At 3.5 million visits a year, this sprawling 47,000 acres park is one of the top 10 most-visited national parks in the United States.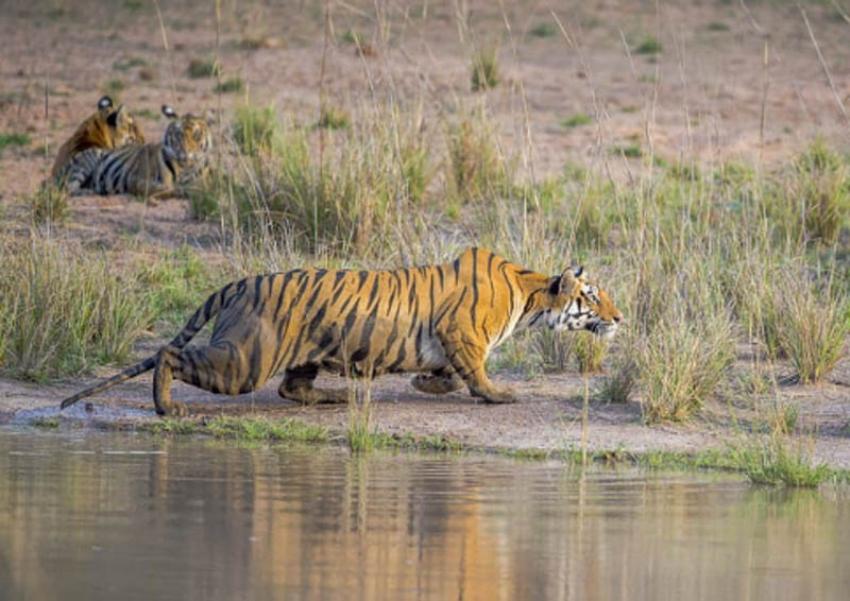 Discounted Monsoon Vacation ...
Kolkata/NITN: Madhya Pradesh State Tourism Development Corporation (MPSTDC) has announced that it is opening its properties for the upcoming monsoon season.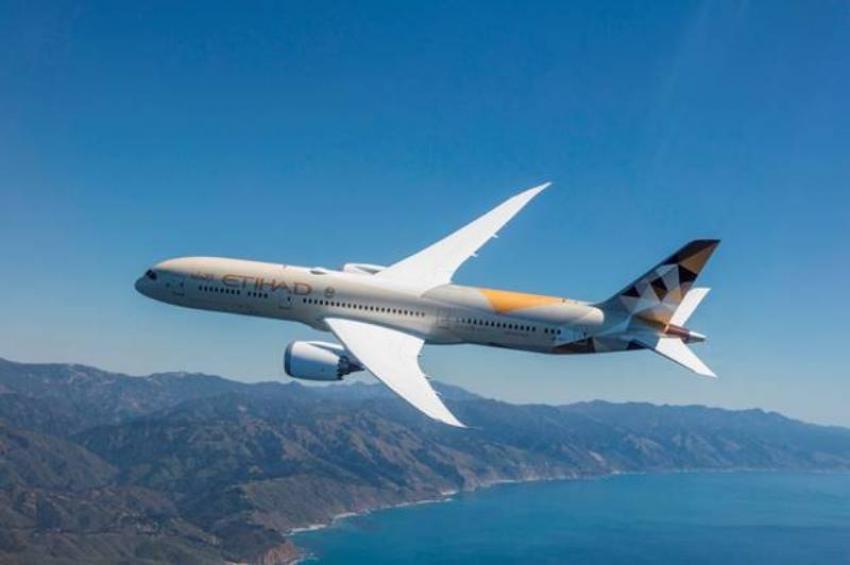 Etihad Airways introduces V ...
Abu Dhabi: From 12 May 2021, travellers flying from Abu Dhabi with Etihad Airways, the national airline of the United Arab Emirates, will be able to validate their Covid-19 travel documents before arriving at the airport. Guests can arrive at the airport with confidence and with peace of mind, knowing they have met all essential requirements before their flight.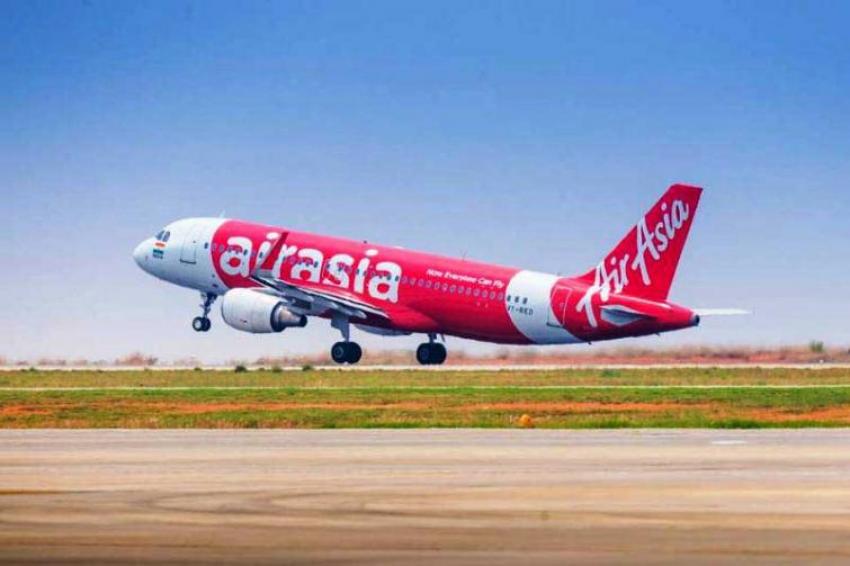 AirAsia India offers free r ...
Mumbai/NITN: Passengers on AirAsia India can now make free unlimited changes for all bookings and changes made till May 15, 2021, according to the airlines.