How about some adda at The Royal Bengal Tiger Café!
Arundhati Gupta | @notintownlive | 20 Dec 2021, 10:08 am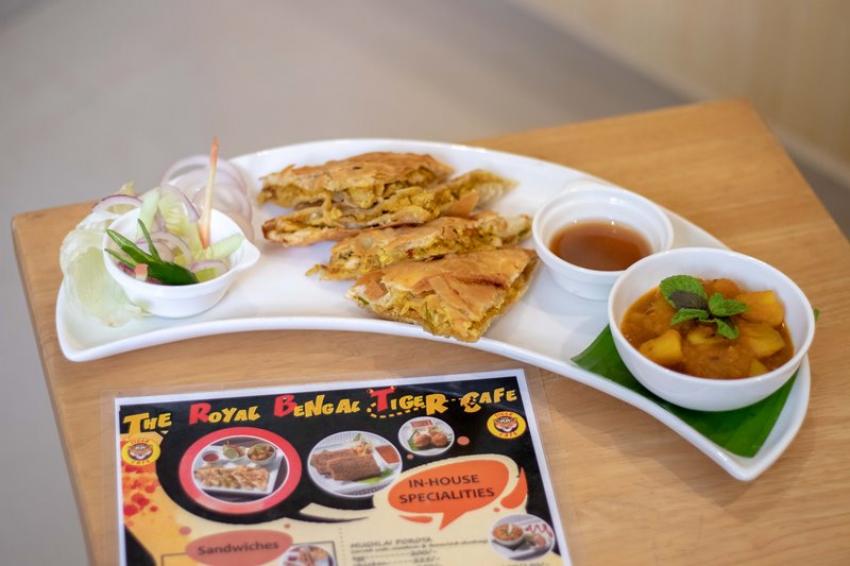 The Royal Bengal Tiger Café
"Beguni 10, Chingri cutlet 10, Dimer Devil 10…sab bhalo korey pack korey deben." (pack ten each of brinjal fritters, prawn cutlets and devilled eggs properly)…so ordered my cousin as I stood by him watching the fare with hungry eyes. Delectable! As a child I would often accompany my cousins to pick up telehajas (fries) from this vendor, which would be served with kodbeler chutney (sour wood apple chutney). And for me there would be a special packet containing my favourite alur chop—just one!
In mid-1960s at Deshapriya Park Corner, junction of Lansdowne Road and Rashbehari Avenue, visits to the telebhajawala was a regular weekend affair and the assorted fries were the accompaniments to the cups of cha over weekend addas (informal chat sessions) that took place at my maternal uncle's place.
Those days are gone. The telebhajawala had long since vanished from the site, as a pavement shop took over the spot. Memories are vivid though, and the cravings stronger.
Cut to now
I was seated at the Royal Bengal Tiger Café on 78 Lake Road. Looked at the menu and there it was…Mughlai Porota, Egg Devil, Ghughni, Fish or Maacher Chop, Mochar Chop and of course every Bengalis favourite Fish Fry! Memories came flooding by…the alur chop, dimer devil and begunis.
The home delivered pizzas, pastas, momos, burgers have pushed back the smell and taste of delectable telebhajas to my mind's recesses. The menu at The Royal Bengal Tiger Cafe made me once again crave for the close knit addas and the taste of prawn cutlets, alur chop, mangsher chop, vegetable chop and fish fries.
A brainchild of city-based architect, Pranab Chatterjee, this new café (the second branch of The Royal Bengal Tiger Café on Golf Club Road) is all about his way of giving back to this city, that has rewarded him richly…the flavours, tastes, memories and nostalgia of the days gone by.
He says "If we can walk into an air-conditioned space and enjoy a hamburger or a pizza in Kolkata, it's unfair I feel that there are no such air-conditioned, clean cafes offering dimer devil or ghugni?" It struck him that with the disappearance of the Bengali street food in recent times, a significant part of Kolkata's heritage was also getting lost. Thus he delivered The Royal Bengal Tiger Café to revive addas over cups of cha and taa!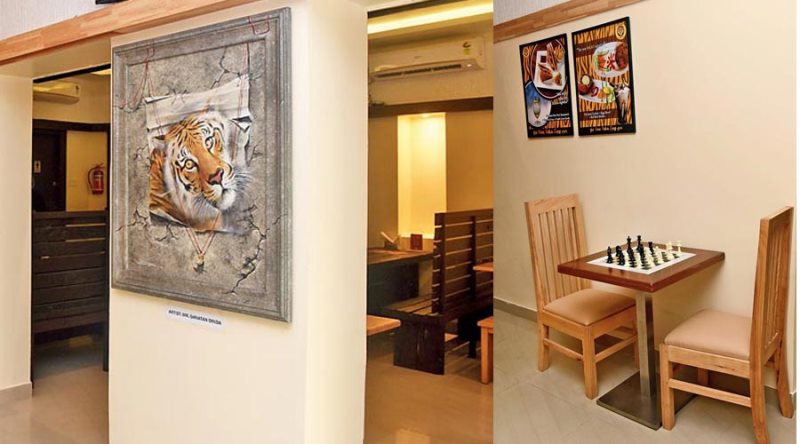 A true Kolkatan, who roamed around the streets of the city often munching on signature Bengali fast-food items, Chatterjee was heartbroken when a few years ago he saw popular fast-food joints slowly shutting shop. Chacha's for instance. With the closing down of Chacha's, Fowl Cutlet, its signature item has disappeared, only to remain in pages of books and in human memories. "City dwellers", says Chatterjee, "who have witnessed the economic and cultural landscape of Kolkata transform over the years' into a more cosmopolitan texture, will admit that they miss the aromatic moghlai porotas of Anadi Cabin or Golbarir kosha mangsho."
Chatterjee has ensured that original recipes are adhered to by using generous amounts of quality ingredients. This has helped retain the original taste of specialties like Chicken Mughlai, Egg Devil, Ghugni, and Kosha Mangsho. Keeping in mind the health-conscious, the use of oil has been minimized. "We give the food a crispy texture using less oil as people avoid greasy cutlets and devils these days," informs Chatterjee. The menu at The Royal Bengal Tiger Café is quite exhaustive…there are the sandwiches, specialities, meals, small plates, pastas and hot dogs alongside the classic street food items.
Their drinks' menu include flavourful Cappuccino, Macchiato, Khus Sherbet, Cold Brew and Blue Mountain Coffee that bring back decades-old memories of the juice-stands and carts in the alleyways of north Kolkata. The prices are quite reasonable too—with a pocket pinch of just Rs. 500\- for a meal for two.
The first outlet on Golf Club Road has a smart uncluttered interior with wildlife photographs adorning the walls and comfortable wooden seating arrangements and potted greenery adding the feel of the outdoors. The new outlet on Lake Road has an officious feel and is a business café equipped with comfortable seating and a strong wifi system.
There are two enclosures within the café to accomodate 60 people – one with a relaxed seating arrangement, where the multi-talented Chatterjee, also the vocalist of a band, Khola Hawa, plans to start live band performances. The other enclosure is designed for business travellers who come to the city for meetings and fly out the same day. "With Dire Straits, Eagles, Kishore Kumar and Manna Dey songs playing softly in the background, it is my whole-hearted attempt to bring back a slice of old Kolkata" informs Chatterjee.
Very soon a breakfast service will be made available every day of the week that would include a comprehensive traditional British platter filled with beans, mushrooms, scrambled eggs on toast, fluffy omelettes, ham, cheese and bacon sandwiches rounded up with Irish coffee at Rs. 350/- per person.
The Royal Bengal Tiger Café is all set to liven up the south Kolkata café scene with a delectable fare of food and music.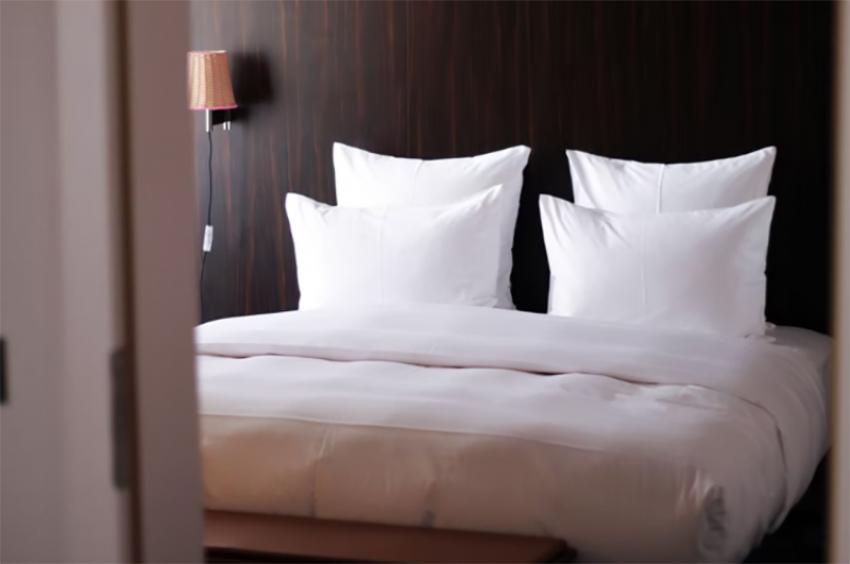 Independence Day: OYO annou ...
New Delhi: Indian Hospitality enterprise OYO on Monday announced reduced prices on stays with tariffs which now begin at Rs 399 for the period between Aug. 8 and Aug. 21.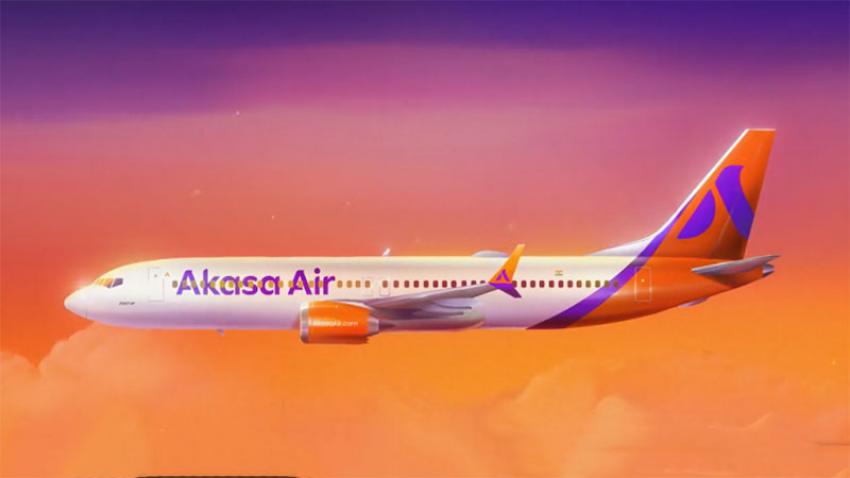 Rakesh Jhunjhunwala's Akasa ...
Mumbai: Rakesh Jhunjhunwala promoted budget carrier Akasa Air is all set to hit the skies with its maiden commercial flight on August 7, starting with Mumbai, Ahmedabad, Bengaluru, and Kochi with two Boeing 737 Max aircraft, the company announced Friday.