A memorable Rendezvous!
Arundhati Gupta | @notintownlive | 22 Jun 2022, 10:58 am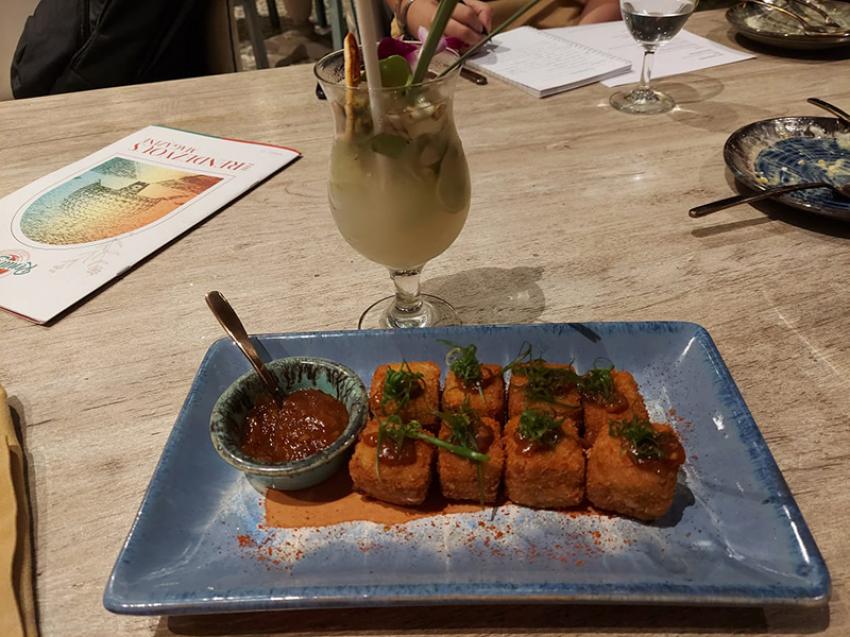 Rendezvous
I am in a trance! It was a heady feeling as a bouquet of flavours burst inside my mouth! One spoonful and layers of subtle flavours merged to awaken my senses and savour minutely each and every element that went to create it. It was one of the most unusual dishes that I have tasted in recent times. Only a highly creative mind with the skill of a star chef could have served such perfection.
The piece de resistance in this preparation was the delicately flavoured, rich and smooth garlic yogurt sauce. I am talking about Turkish 64-Degree Eggs at Rendezvous, the new French cafe located on the 19th floor at Altair, Sector V, Salt Lake, Kolkata. The poached eggs were perfectly done under an able eye at 64 degrees. The yolk was buttery liquid wrapped in deliciousness. It was a beautiful and an intriguing sight, when it came served in a glazed dish with sprinkling of herbs, micro greens and a drizzle of chilli butter with the poached egg bobbing in it.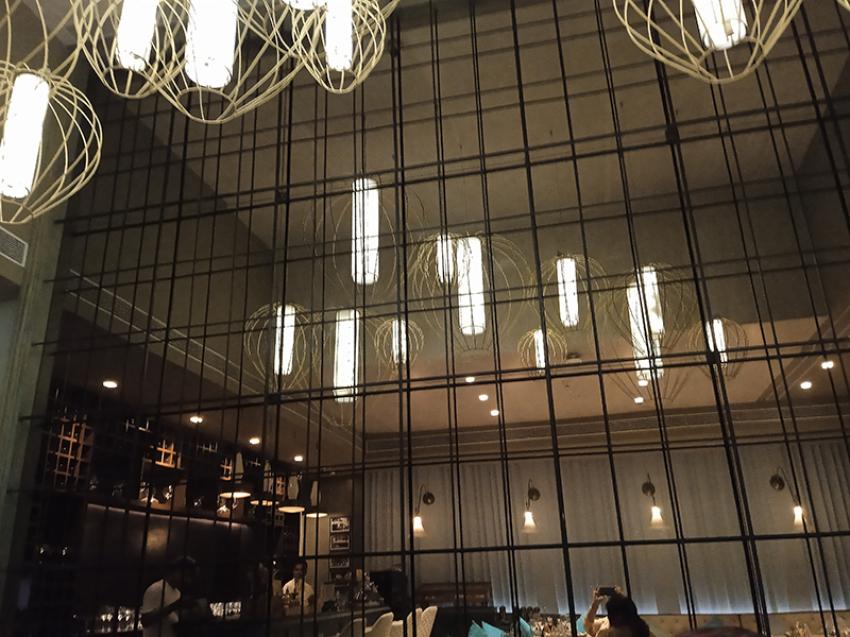 The name Rendezvous says it all…here skill and innovation have met to take the diners on a well envisioned gastronomic journey, one that goes beyond geographical boundaries through the sense of sight, taste and smell. It is the meeting point of skill, art and aesthetics. Inspired by Auroville, the influence of French colonial cuisine served at the cafes of Pondicherry makes its presence felt in the menu of Rendezvous.
Carefully curated by Corporate Chef Chiranjib Chatterjee, most of the raw ingredients are sourced from Auroville, such as artisanal cheeses, chocolates, single origin coffee beans and organic produce, all of which have been incorporated extensively. Rendezvous offers a delicious full-service menu and a casual dining experience with both open and covered sections.
Three of the significant ideological identities of Auroville—balance, harmony and dynamism finds reflection in its menu, ambience and the total experience!
Rendezvous has brought together the best French flavours by sourcing sustainable produce from Auroville. After witnessing the correlation of sustainability, strict adherence to community green practice, reforestation, enhancing biodiversity and protecting the environment in totality, Chatterjee was inspired to apply that concept at Rendezvous.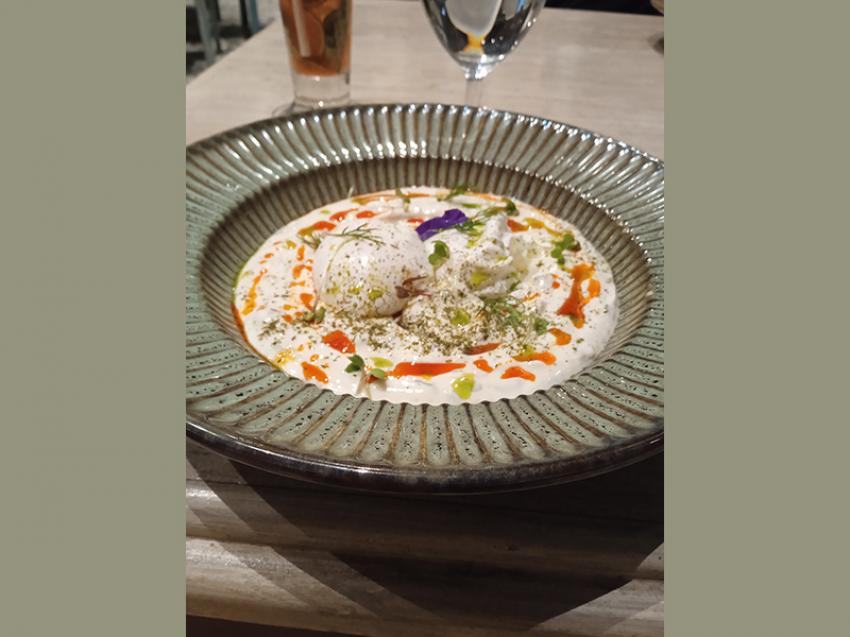 He strongly felt that connecting with nature and the bounty it provides must be understood and appreciated to enable one to comprehend the various aspects of tabling food. The menu sports a few recipes generously shared by the people of Auroville, purely based on the trust that Corporate Chef had built during his visits to Auroville.
The dishes themselves are not entirely French but rather a mix of Franco-Israeli, Franco-Lebanese and Creole inspired. Ingredients like hemp flour and other organic produce have been artfully incorporated across the menu. Cacao
Beans, cacao nibs, dark chocolates, pasta, hemp seeds are all sourced from Auroville. With starters consisting of sourdough flats and chocolate babka, entrees like the terrific Israeli sabich or sabih, open dough sandwiches like tartines, followed by the homemade artisanal ice creams like the pineapple and basil, the inviting varieties of Pain Perdu or French toasts and the luscious Le Grand Profiteroles stuffed with ice cream—one can truly experience French culinary culture fused with refined Indian culinary sensibilities.
Rendezvous, is a 36 cover café sporting an international look, with chic interiors very urban in appeal and feel. There's a touch of the bohemian reflected through the wall art and other design elements. It is a comfortable space where one can spend hours savouring the delights on offer. There's an outside seating area as well, which offers a fabulous view of the city.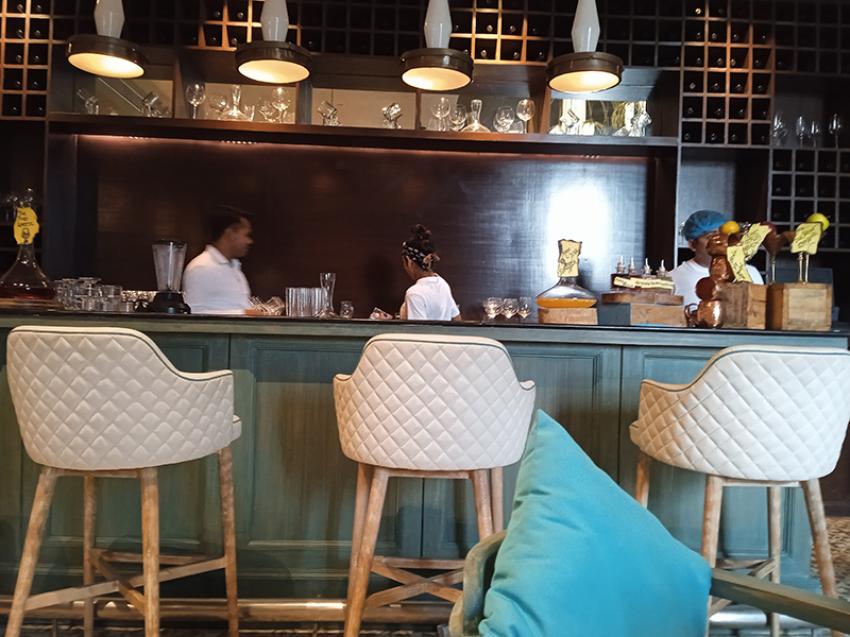 With 15 years of culinary experience Chef Chiranjib Chatterjee, has created a menu that is "comforting and has included a few local adaptations with high tea items and full meal choices." says Chatterjee. The menu at Rendezvous is exhaustive and affordable.
Recommendations based on my personal experience includes Pumpkin and Auroville Ricotta Soup; Trance, a refreshing salad served on thin slices of fresh watermelon with nuts, micro greens and feta cheese; Grilled Chicken and Mango Salad; Turkish 64 Degree Eggs; Poulet Croustillant—where boneless chicken wings are marinated before being frozen and then cut into cubes and fried.
It is served garnished with greens and a tangy sauce; Brittany Salted Buckwheat Crepes filled with chicken ham, eggs, mushrooms and creamy Boursin cheese and served with south Indian style deep fried cubes of potatoes; Bhekti Portuguese…Bengal bhetki grilled and baked, marinated with salt and lemon juice. The entire experience left us breathless! Savouring an interesting and innovative array of delightful plated wonders left us craving for more. Rendezvous is an experience to be savoured through sight, sound and taste.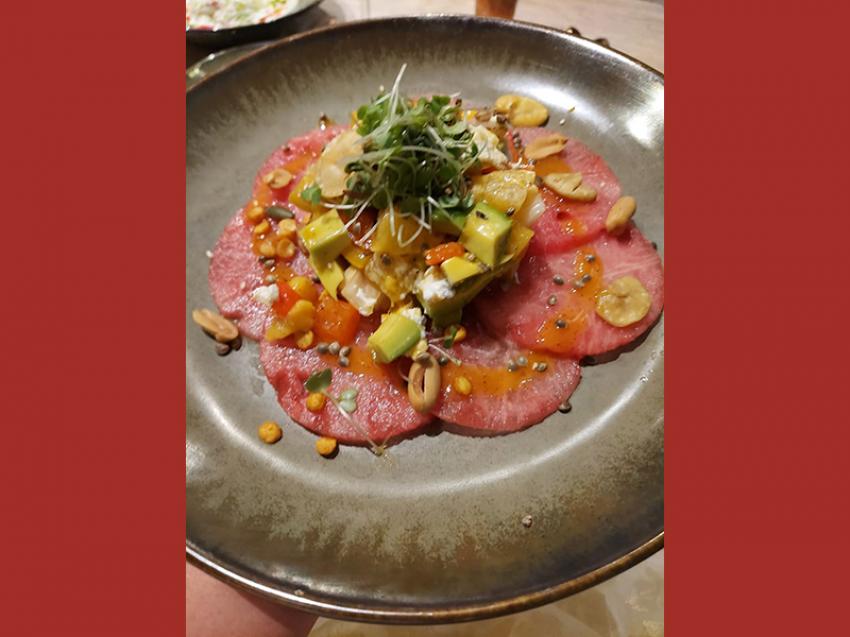 The price range is affordable—Rs 1200/- without alcohol; and Rs 2000/- with alcohol plus taxes. Rendezvous is open on all days from 12 noon to midnight.
Address: Altair Boutique Hotel, Eco Center, 19-21st Floor, EM-4, EM Block, Salt Lake, Kolkata - 700 091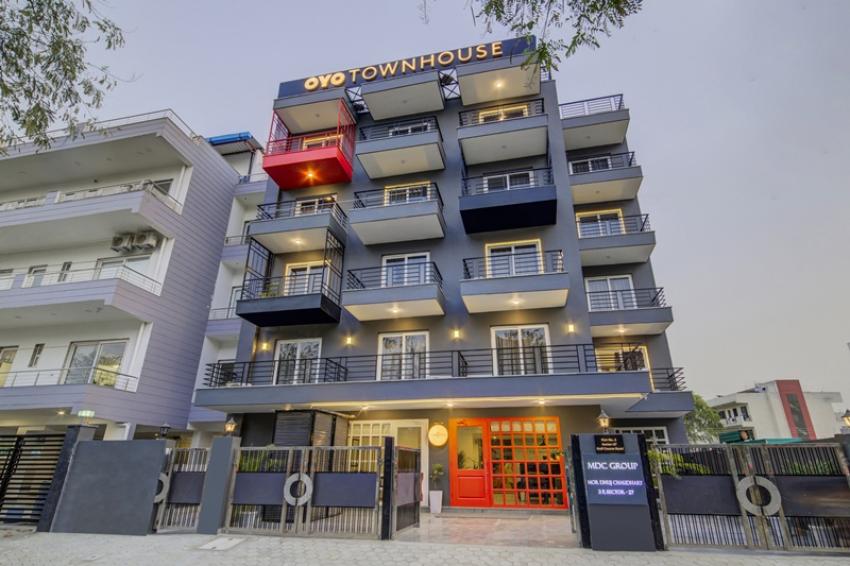 Indian hotel rooms aggregat ...
New Delhi: Hospitality technology platform OYO has announced that its customers will be eligible for a free stay after every 5 night stays in an initiative to boost travel in post-pandemic India.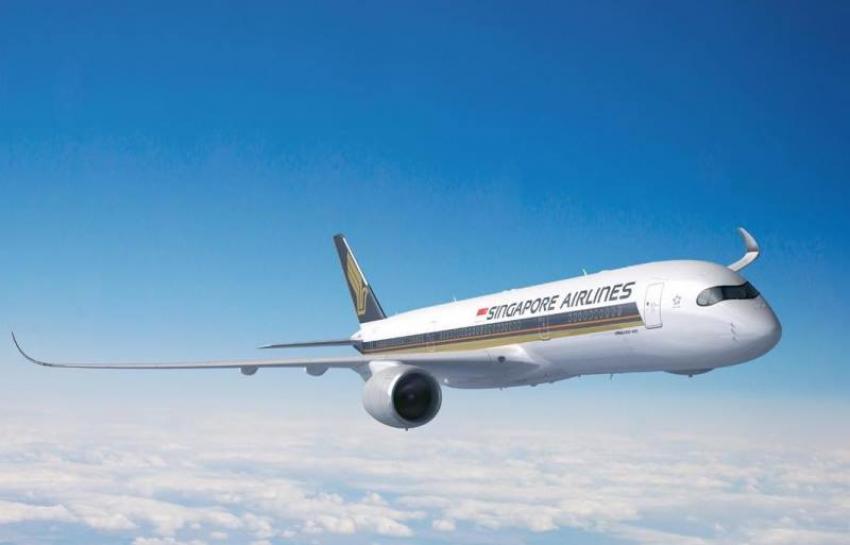 Singapore Airlines offers d ...
With international travel having resumed from India and with summer holidays just round the corner, Singapore Airlines, in collaboration with Singapore Tourism Board, is offering a special family promotion on summer travel to Singapore.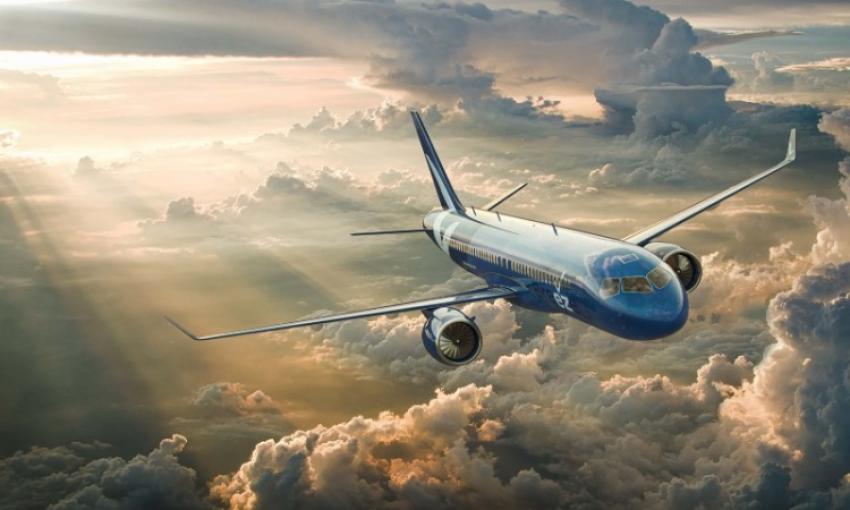 Year-old Breeze Airways in ...
Westchester: American startup airline Breeze Airways announced plans to add cross country flights from Westchester Airport to capture the suburban travel market.