Viva Cuba: Rides to remember in Havana's vintage roadshow-stoppers
Images and text by Sujoy Dhar | @notintownlive | 08 May 2023, 08:10 am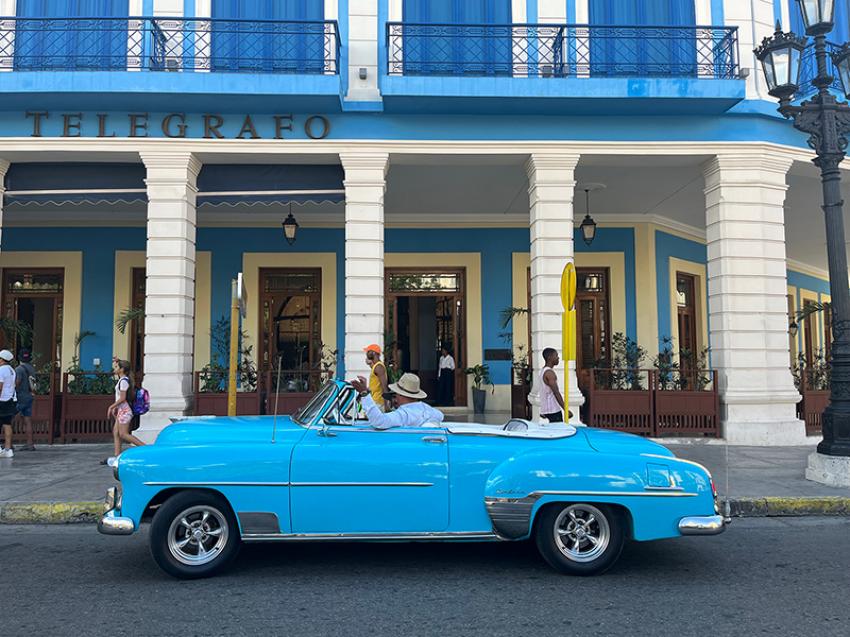 Cuba
For Indians of Generation X (born between 1965 and 1980) , a classy old (read American) car is all about annual vintage car rallies in our cities.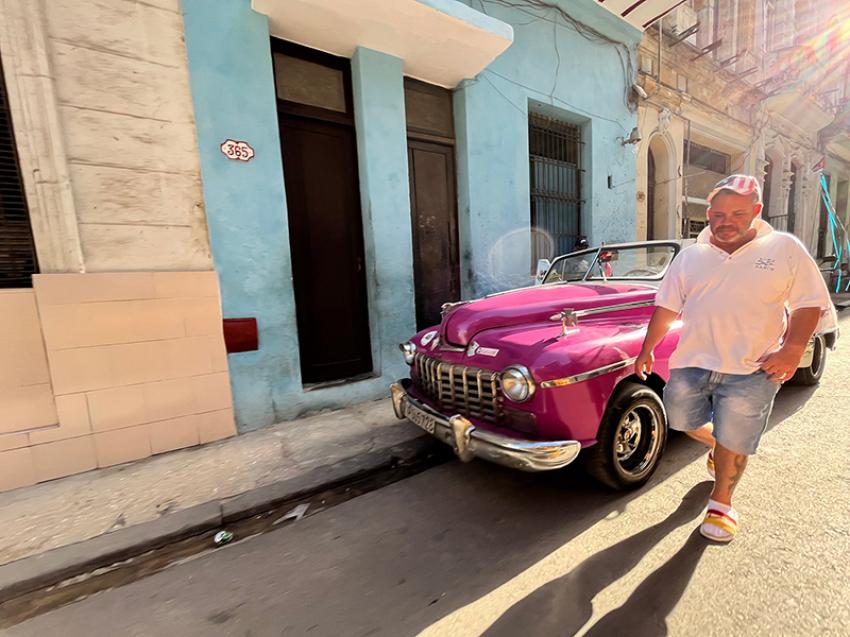 It holds true for millennials (born from early 1980s till 1996) or Generation Z (of late 1990s birth).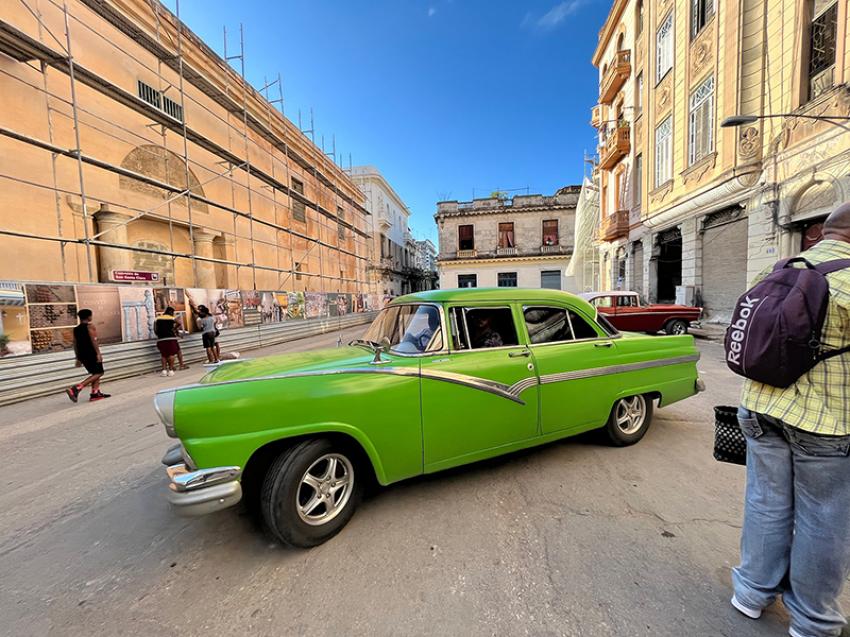 Usually held in winter, vintage rallies are part of our annual calendar of events, when you get to see those old contraptions nurtured lovingly by generations of their owners paraded on the streets in all their glory.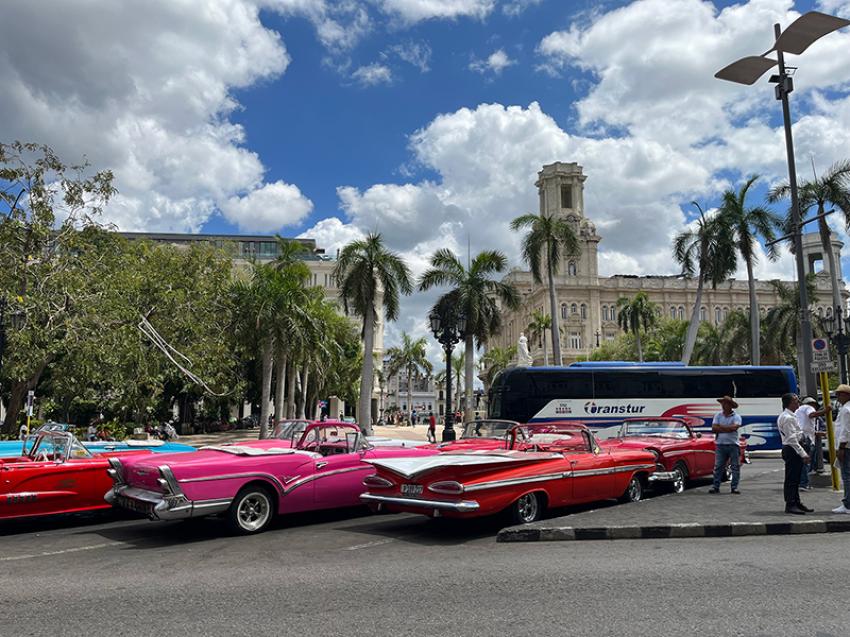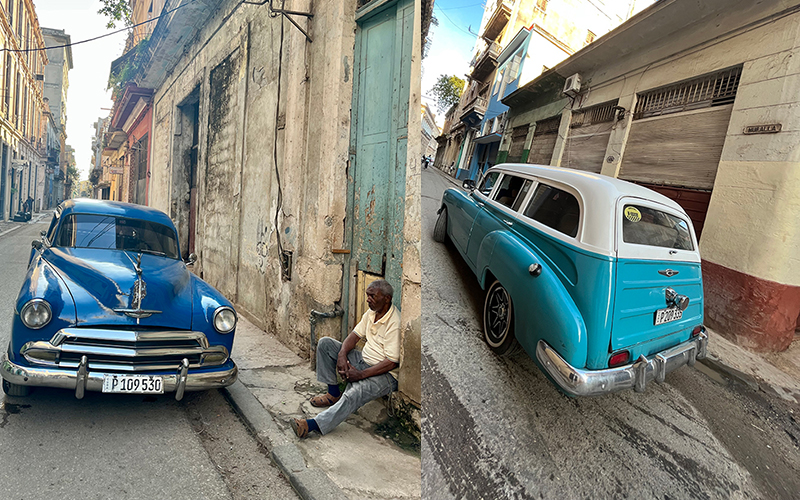 But imagine stepping out of a spartan airport circa a post-pandemic 2023 and be blown away by the old beauties not paraded in a vintage rally in Kolkata or New Delhi, but forming a sizable percent of the city's private vehicle force for urban transit.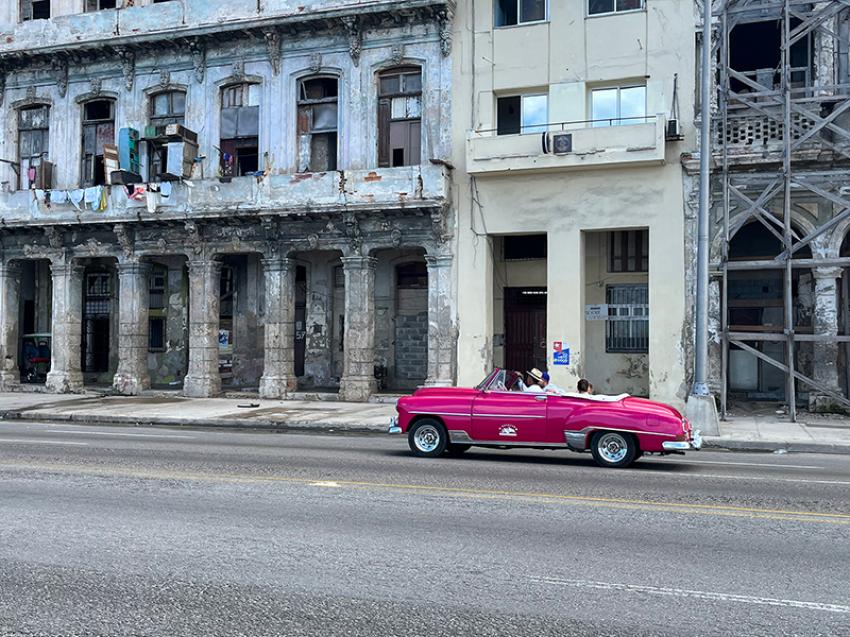 Well that is Havana 2023 where the old pre-1960 American cars are vying cheek by jowl with those imported after 2016.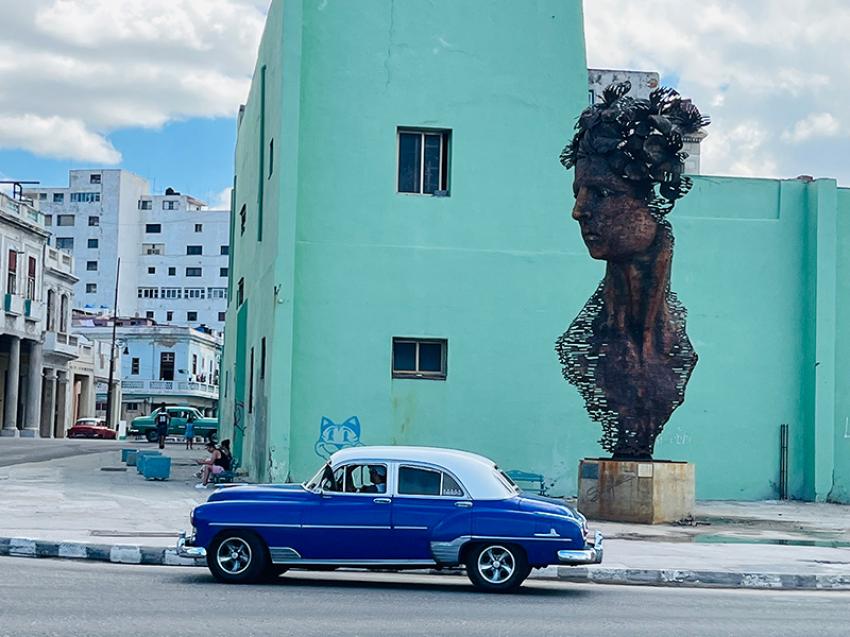 For many Indians like me who have completed half a century, the old cars roaming the streets of Havana are not even nostalgia because we have ourselves not lived in that time.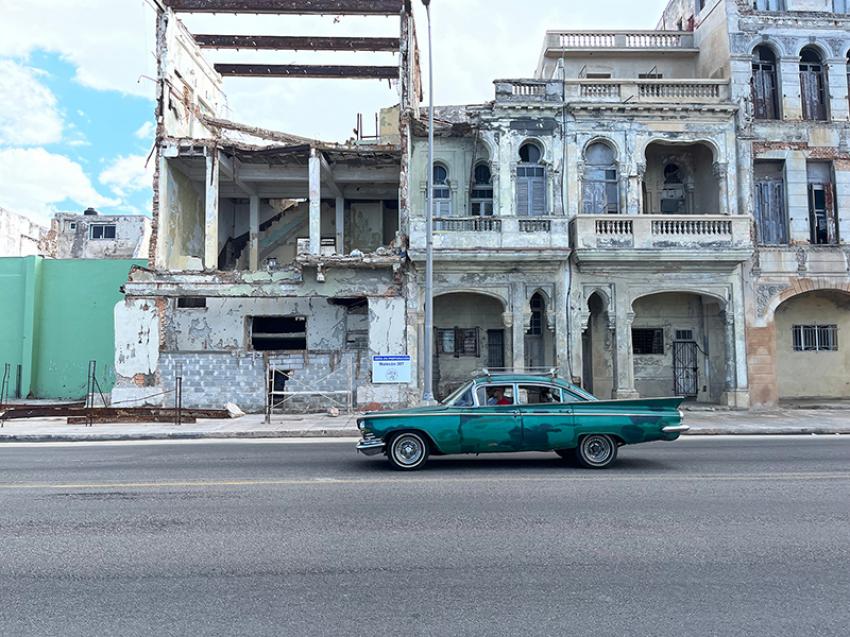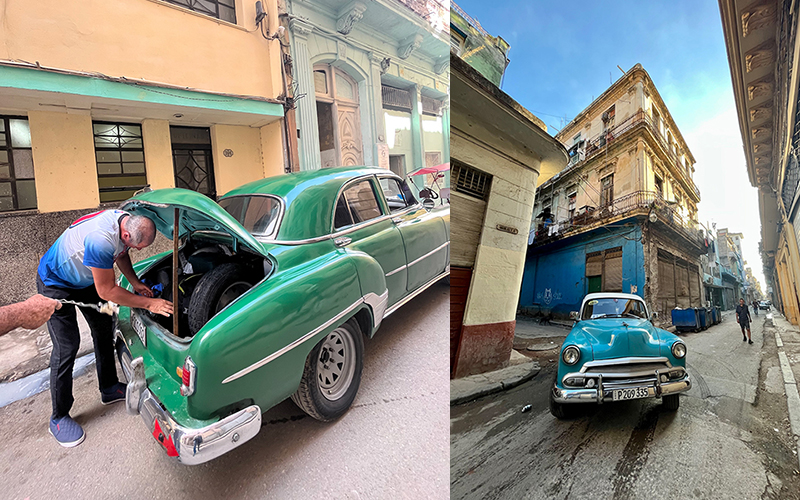 We only watched them in old black and white movies of the golden era of Bollywood cinema (those Marine Drive scenes of the 50s) helmed by Dev Anand or Guru Dutt or Raj Kapoor, romancing their leading ladies in baggy trousers and loosely tucked in shirts.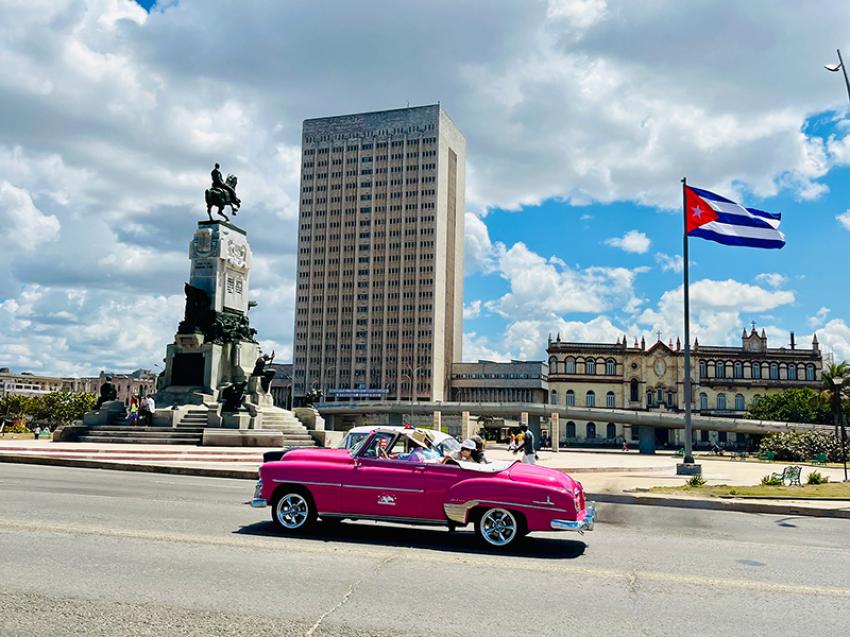 But Havana for you in 2023 is that and more. You meet the timeless treasures of Cuba, the pre-1960 American cars, as you wade into an immersive deja vu.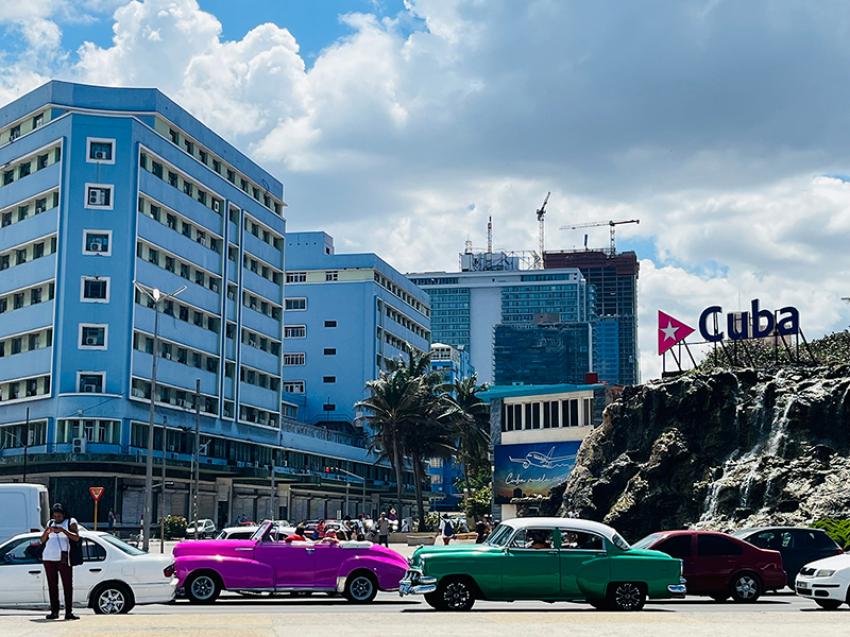 The old cars preserved immaculately are not exactly by choice though. The mechanical wizardry of the Cubans is real but those familiar with Cuba's geo-political history (0f defying America and cozying up to the erstwhile USSR) since the communist takeover of the island nation by Fidel Castro in 1959 are aware that necessity is the mother of this preservation and improvisation.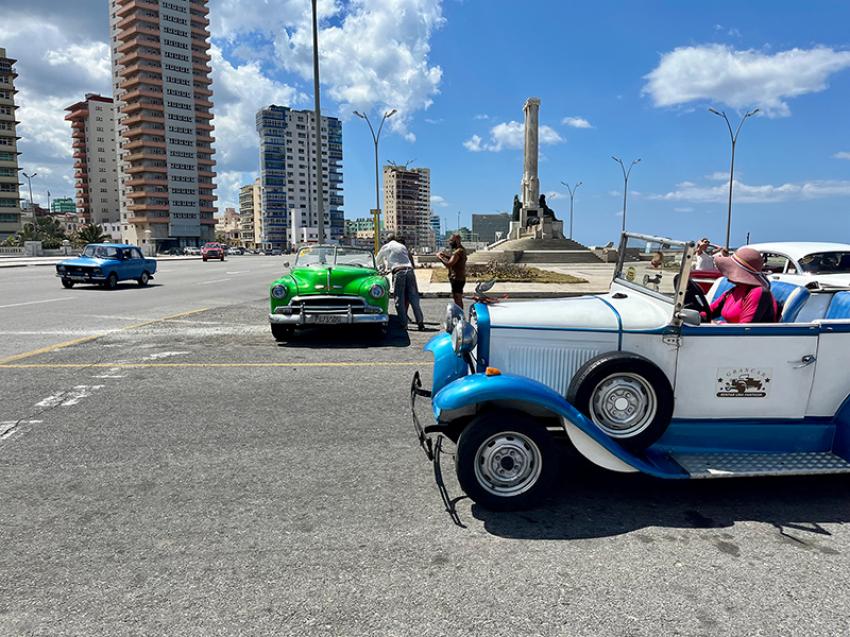 No American car was allowed to be imported by Cuba since 1959 following the trade embargo by the U.S. Well, for nearly six decades Cuba's automobile scene was frozen in time, till things changed in 2016 ( a year after US-Cuba diplomatic ties were restored).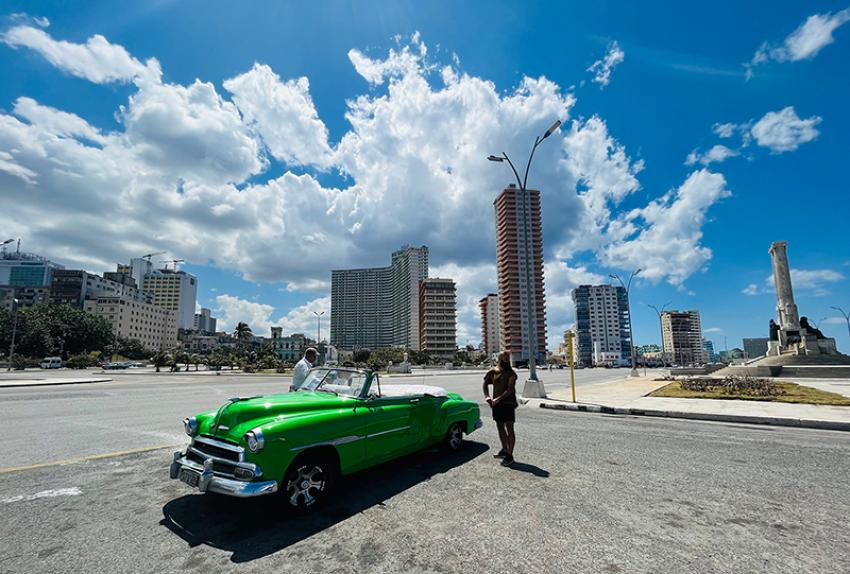 So the streets of Cuba still have some 60,000 vintage cars. Chevrolet, Ford, Chrysler, Studebaker, Oldsmobile, Plymouths, Buick, you name it and they have it. They are privately owned, they are your regular cabs and they are also for classic convertible fun rides by the tourists. The early 1950s Chevys are the most common among the fleets in Cuba while you can also spot the majestic Cadillacs of that era.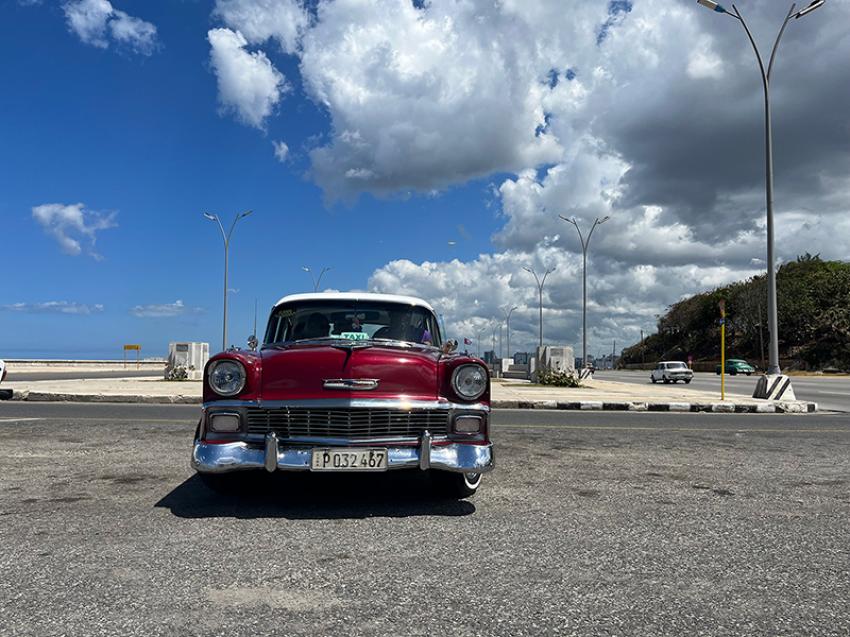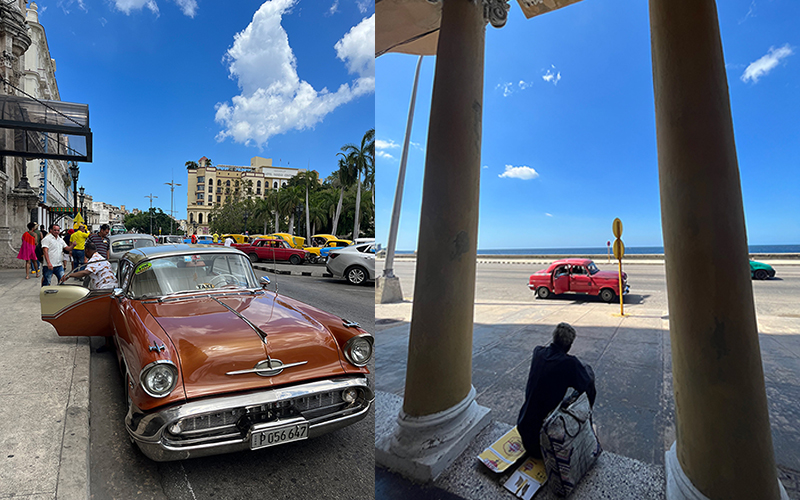 In 2016, Nissan's Vice President of Global Design, Alfonso Albaisa, introduced the first American-made car to Cuba in about six decades.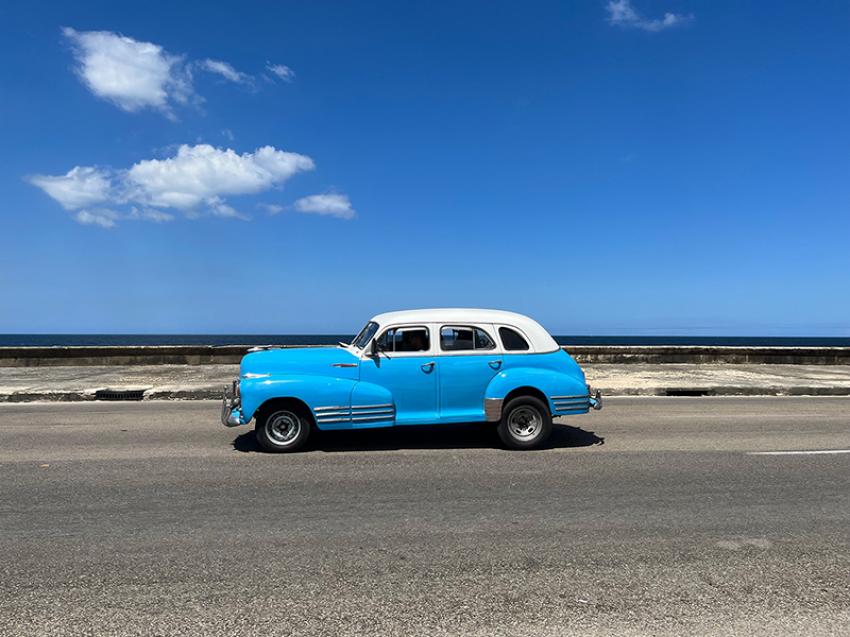 According to media reports, the Cuban-born Albaisa personally visited Havana to introduce the 2017 Infiniti Q60 coupe to an audience he described as "intensely curious and deeply in love with automobiles".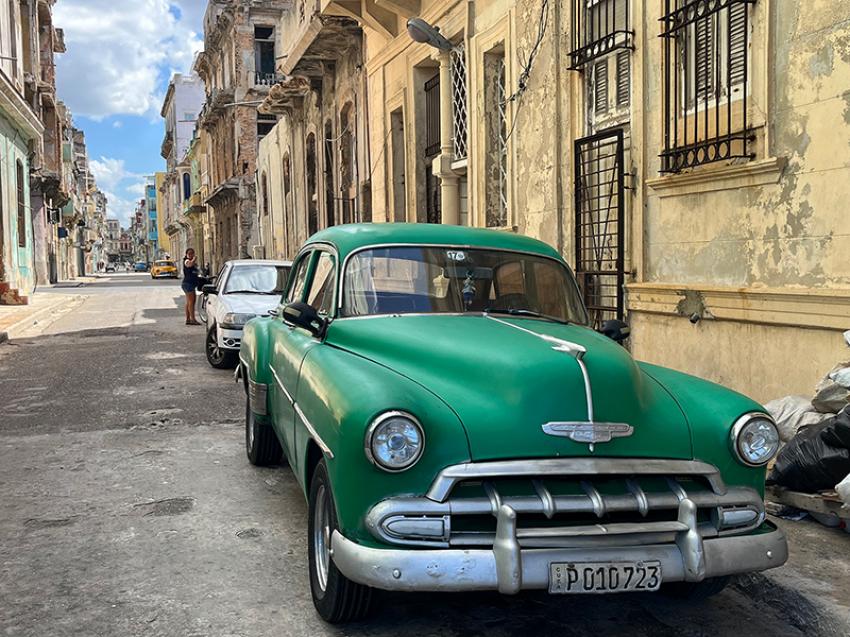 Since the communist rule of Castro in 1959 after the revolution in the island nation, an angry America slapped an embargo banning all imports. Since then the Cubans learnt to maintain their old cars with their technical skill reaching to a level that they are able to keep them running even now.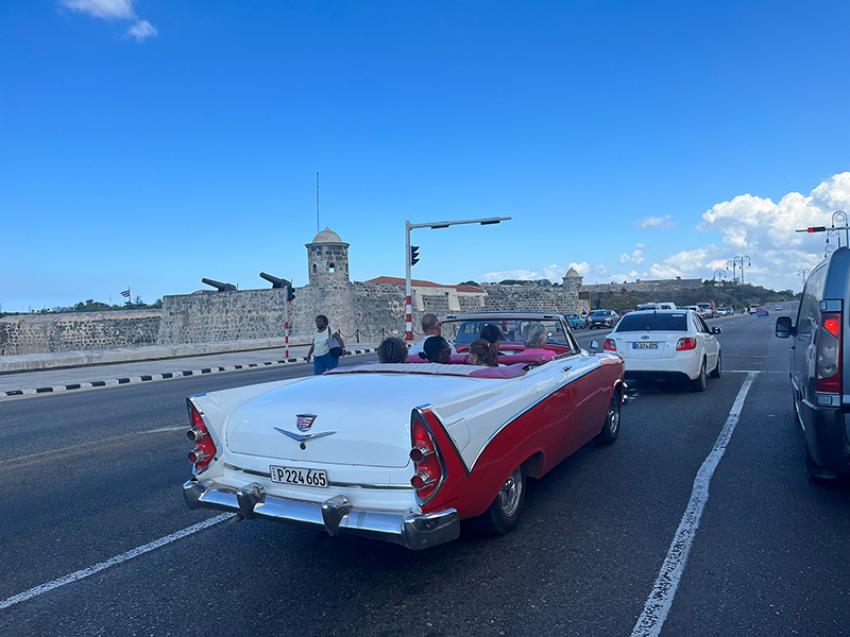 When President Barack Obama decided to go soft on Cuba, relaxing the strictures placed by President Dwight Eisenhower and restoring diplomatic ties in 2015 and following up with his visit to Cuba the next year, things began to change as new car sales restarted since 2016-17.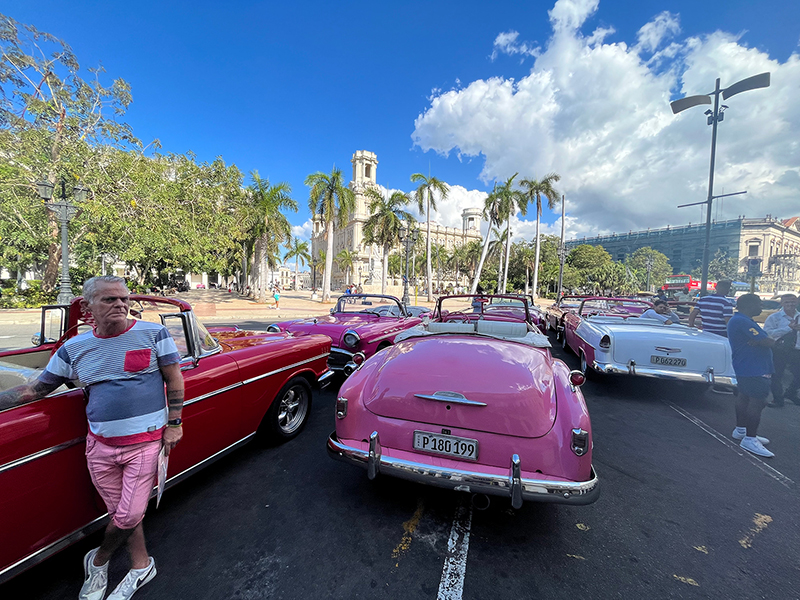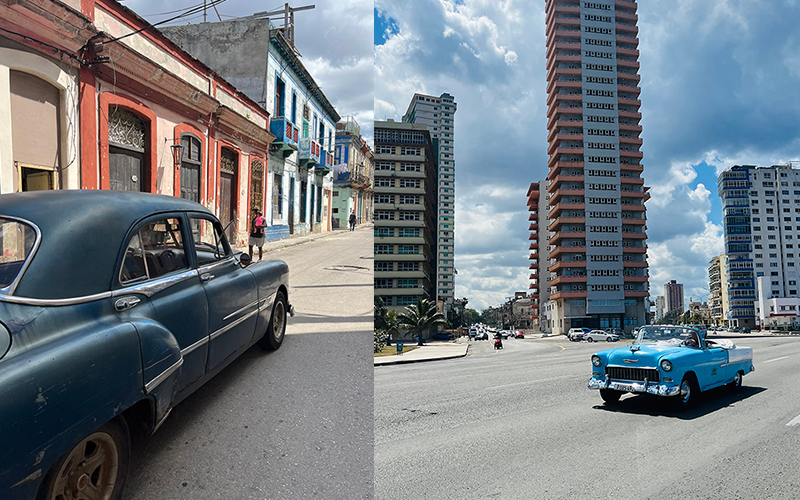 However, an economically impoverished Cuba continued to keep its old cars in up and running condition.
A visit to Cuba even now can be all about time travel. Cuba is frozen in time. Its people's economic hardship is well known. But Cuba's famous handmade cigars and footprints of an Ernest Hemingway fishing in his boat Pilar or hanging out in Havana apart, the classic cars of Cuba are a big magnet for tourists.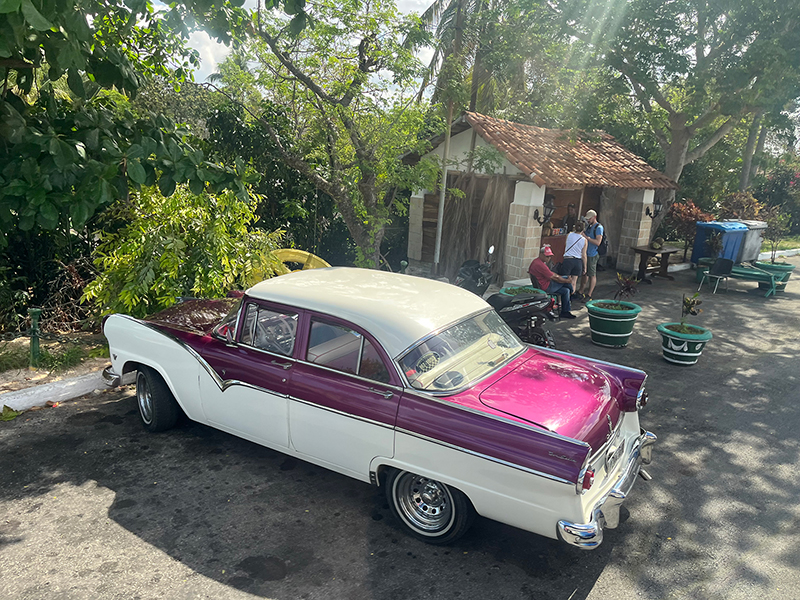 Though many of them are stripped of their original parts, for any vintage automobile enthusiast Cuba is still a pilgrimage of a lifetime.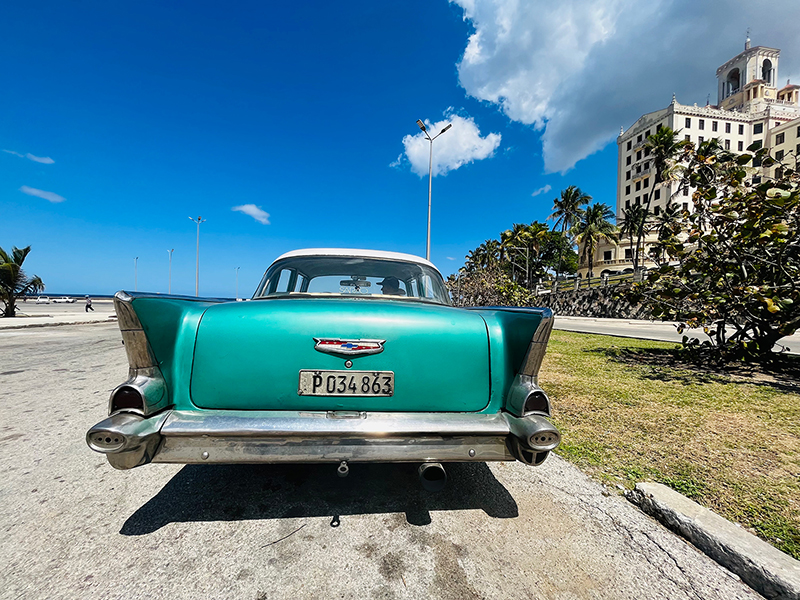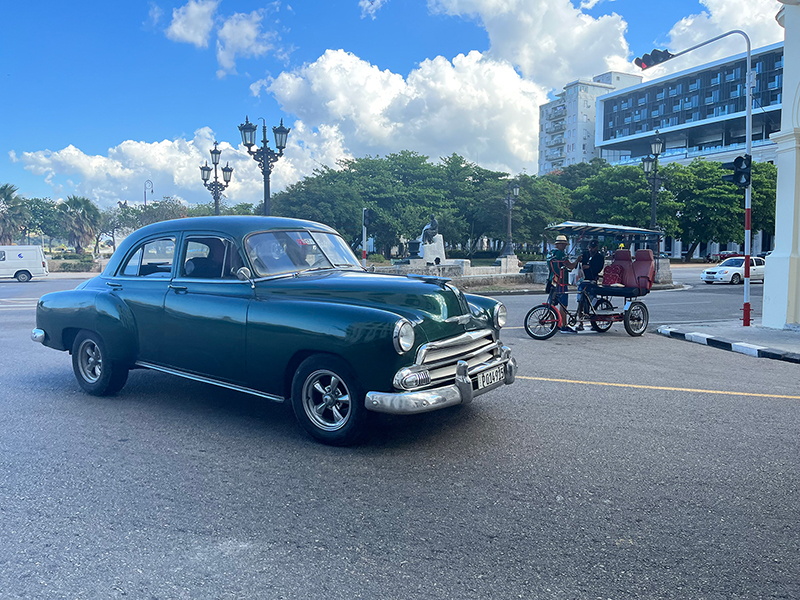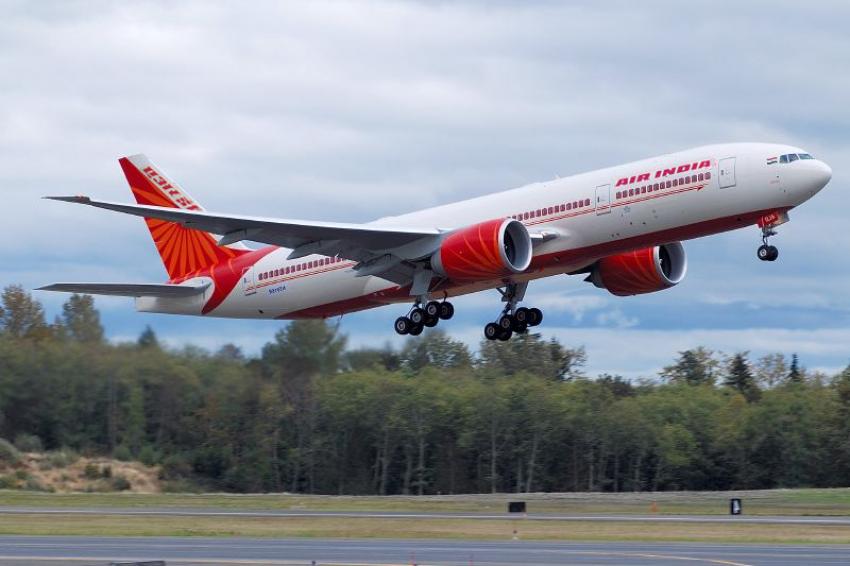 Air India deploys newly ind ...
Gurugram: Air India, a global airline in India, has initiated the deployment of its recently acquired Boeing 777 aircraft to serve all three non-stop routes from Mumbai to the United States.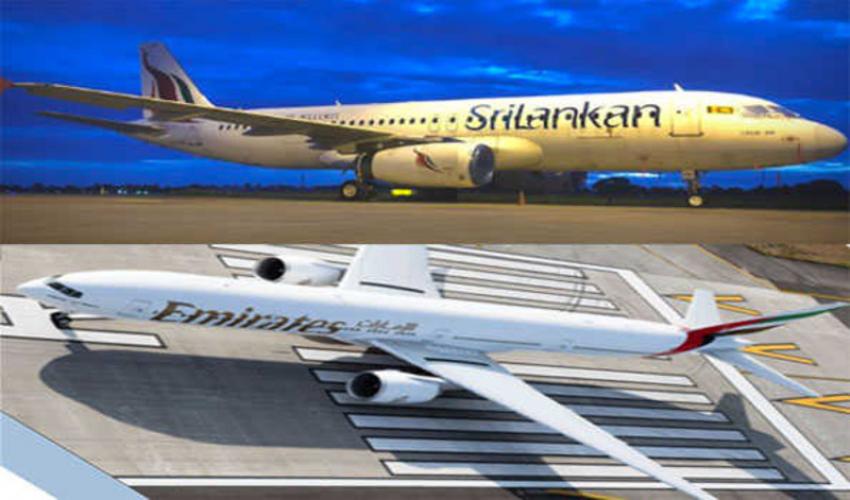 SriLankan Airlines, Emirate ...
Colombo/UNI: SriLankan Airlines and Emirates have entered into a reciprocal interline agreement aimed at bolstering connectivity for travelers.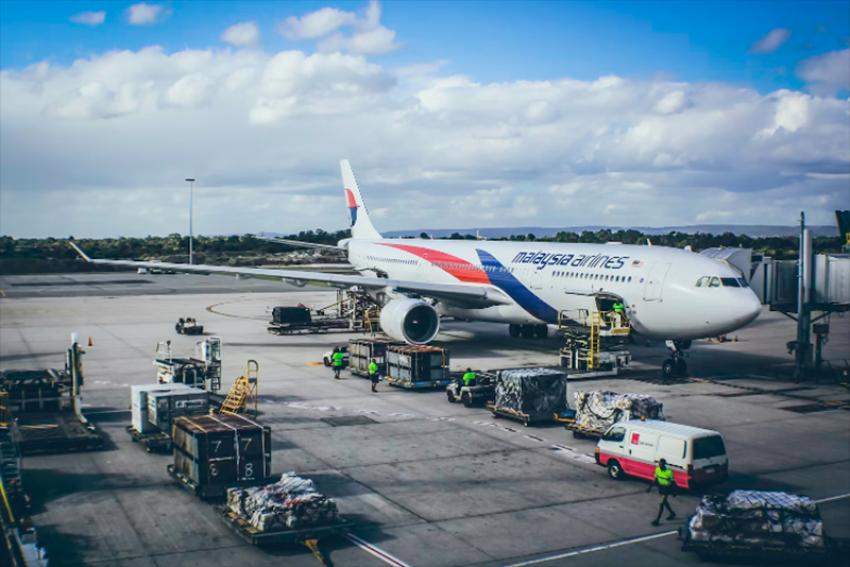 Malaysia Airlines introduce ...
Kuala Lumpur/NITN: Malaysia Airlines is offering introductory fares on their three new services between Kuala Lumpur and the Indian cities of Amritsar, Thiruvananthapuram and Ahmedabad.