Winter escapades in Italy: Unveiling the snow-covered splendors
NITN | @notintownlive | 29 May 2023, 02:54 am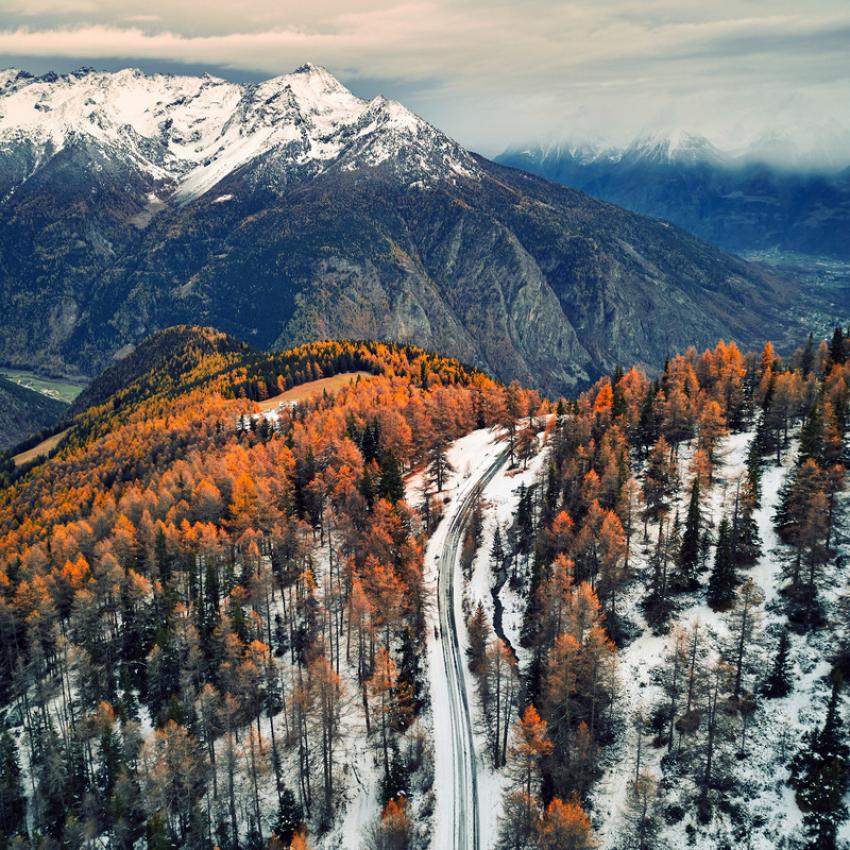 Italy
As winter casts its icy spell over Europe, there is a hidden gem nestled amidst the towering peaks and breathtaking valleys of the Alpine range. Italy, with its stunning landscapes and charming traditions, unveils a winter wonderland that promises an unforgettable snow adventure for the senses.
From thrilling ski slopes to luxurious resorts, from gourmet delights to cultural treasures, Italy offers a perfect blend of outdoor excitement and indulgent relaxation.
Heading south from the Italian-French border, the journey begins along the sun-kissed slopes of the Aosta Valley. Here, amidst the highest peaks of Monte Bianco, Monte Rosa, the Cervino, and the Grand Paradiso, lies a paradise for mountain climbers and winter sports enthusiasts alike. Charming localities like Cervinia and Courmayeur beckon visitors with their world-class facilities and a picturesque ambiance.
Beyond the snow-covered peaks, the Aosta Valley reveals its natural wonders, poetic traditions, and ancient castles, leaving travelers captivated by its magnificent scenery.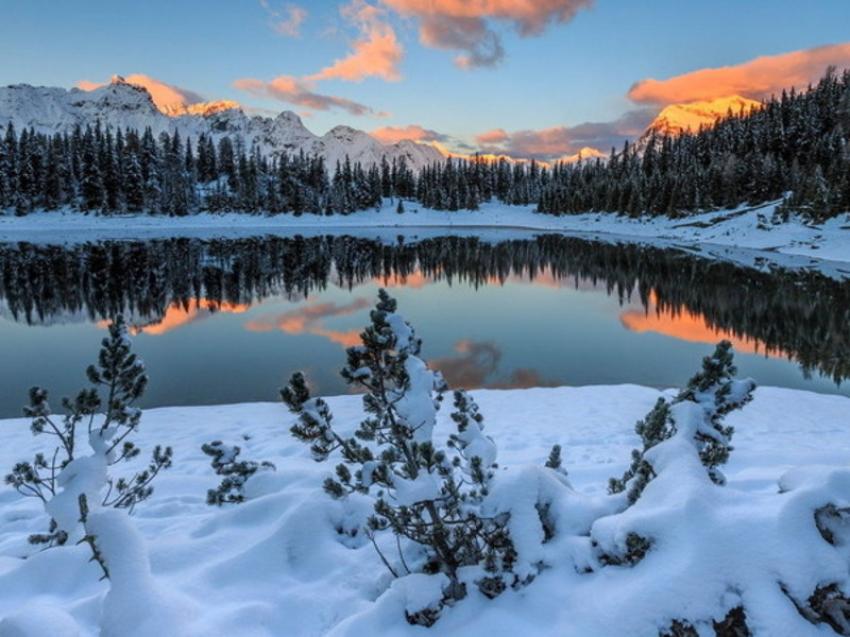 Winter sunrise on Lake Palù in Lombardy
Venturing eastward, the Dolomites emerge in all their majestic splendor, casting a spell of awe and wonder. These fantastical peaks, including the Pale di San Martino, the Latemar, and the Sella, create a breathtaking backdrop for thrilling outdoor activities.
Merano, Madonna di Campiglio, and Cortina d'Ampezzo stand as legendary resorts within this immense park of unparalleled beauty. With modern transport facilities whisking visitors to the highest lookout points, the Dolomites offer endless opportunities for exploration and adventure.
But Italy's winter treasures are not limited to the Alps alone. The Apennines, stretching from north to south, reveal their own allure. From the hills of Cadibona to the towering Gran Sasso, these majestic mountains create a magnificent winter sports playground. Monte Amiata in Tuscany, Terminillo in Lazio, and Maiella in Abruzzo are just a few of the high peaks that attract snow enthusiasts.
Nature enthusiasts can also find solace in the Pollino National Park, the largest nature reserve in Italy, or embark on snowshoeing expeditions in the Regional Parks of Mount Matese and Picentini Mountains.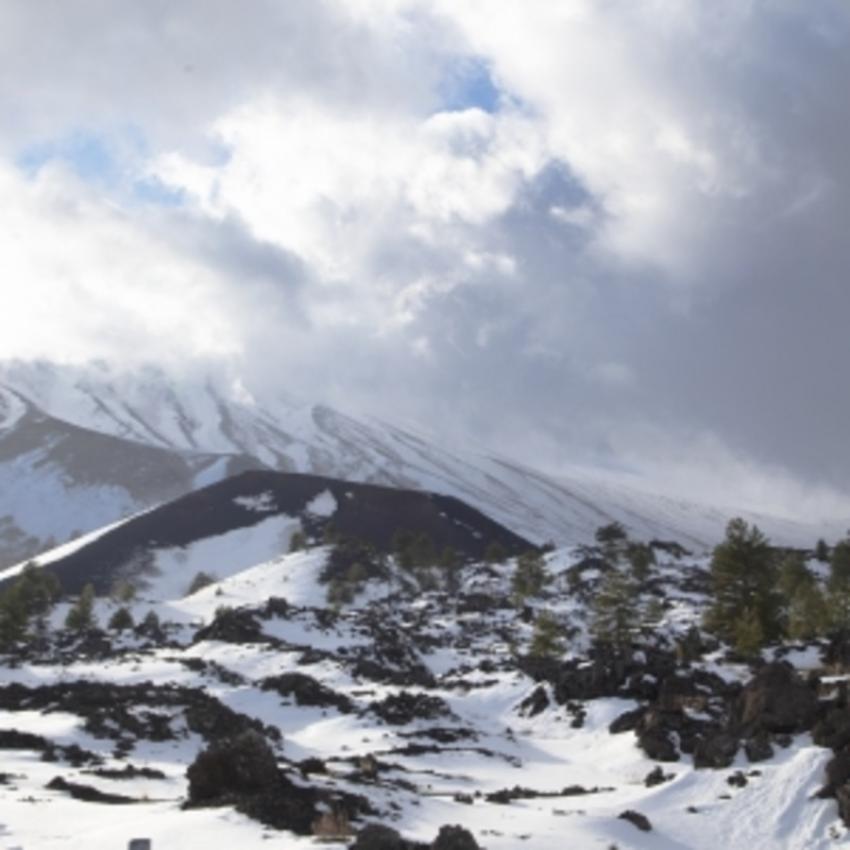 South Tyrol
As winter takes center stage, Italy will shine brightly in 2026 as the host of the XXV Olympic Winter Games in Milan and Cortina d'Ampezzo. Milan, a dynamic city known for its fashion and culture, will welcome figure skating, ice hockey, and short track speed skating. Meanwhile, Cortina d'Ampezzo will be a haven for women's alpine skiing, bobsleigh, luge, skeleton, and curling.
The Games will showcase the nation's commitment to winter sports, further cementing Italy's status as a premier winter destination.
Beyond the well-known winter resorts, hidden gems await discovery in lesser-explored regions. Emilia-Romagna boasts 15 ski resorts and 300 kilometers of slopes, offering winter sports enthusiasts an abundance of excitement. In the southern region of Calabria, the Pollino National Park showcases its wild beauty, epitomized by the iconic Pino Loricato.
Campania offers a tranquil winter escape in the Regional Park of Mount Matese and the Regional Park of Picentini Mountains, where snowshoeing and serene winter hikes await. Even the islands of Sardinia and Sicily provide enchanting winter experiences, with snow-covered landscapes and picturesque villages offering a delightful contrast to their sunny shores.
Embarking on an Italian winter snow adventure is an invitation to immerse yourself in a world of sensory delights. Indulge in the mouthwatering cuisine, from hearty mountain fare to delicate culinary creations. Explore the rich cultural heritage, discovering ancient traditions and charming villages along the way.
Luxuriate in the excellent facilities and accommodations that cater to your every need, providing a haven of comfort after a day on the slopes. Italy truly offers an unrivaled winter experience, where every moment is infused with magic and memories are forged amidst breathtaking beauty.
In Sicily you can ski on Mt Etna from the first snowfall in December and often until May, although the best months are generally February, March and April.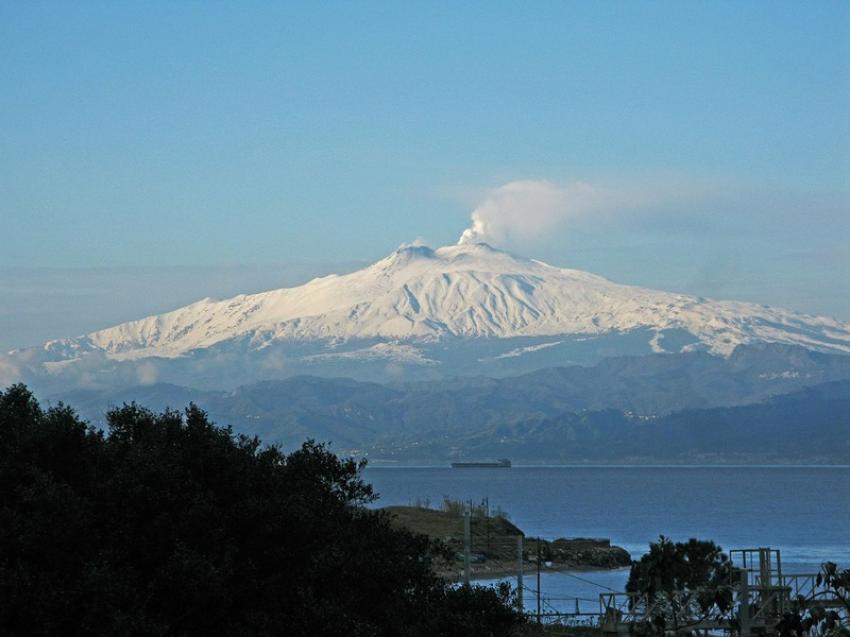 View of Mount Etna from Sicily
So, embrace the allure of an Italian winter and let yourself be whisked away to a snow-covered paradise where adventure and relaxation intertwine. Embark on a journey to the heart of winter enchantment, where the Alps and the Apennines stand as guardians of natural splendor and Italy's rich cultural tapestry unravels before your eyes. Experience the thrill of the slopes, indulge in exquisite flavors, and create cherished moments in a winter wonderland like no other.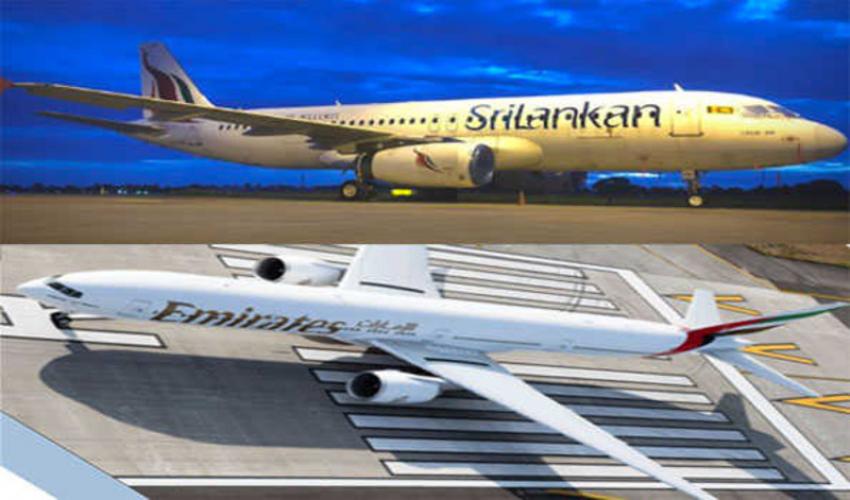 SriLankan Airlines, Emirate ...
Colombo/UNI: SriLankan Airlines and Emirates have entered into a reciprocal interline agreement aimed at bolstering connectivity for travelers.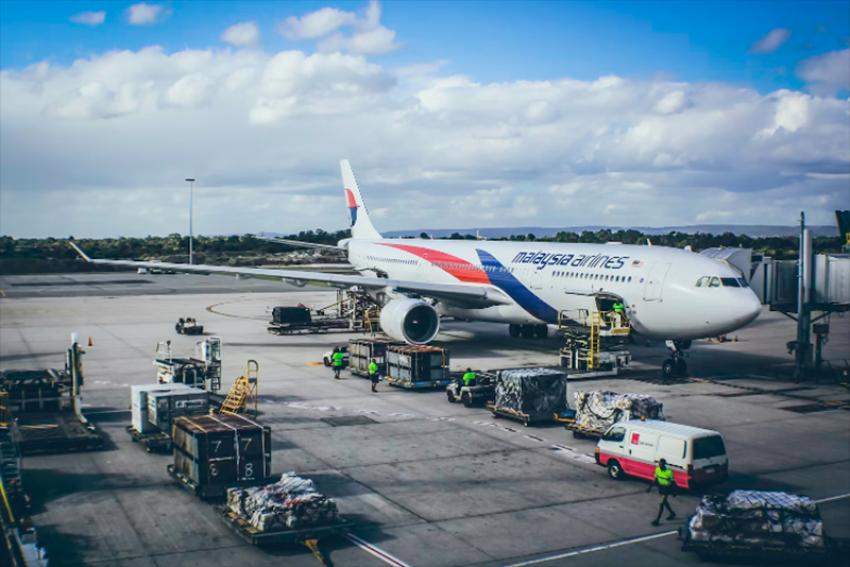 Malaysia Airlines introduce ...
Kuala Lumpur/NITN: Malaysia Airlines is offering introductory fares on their three new services between Kuala Lumpur and the Indian cities of Amritsar, Thiruvananthapuram and Ahmedabad.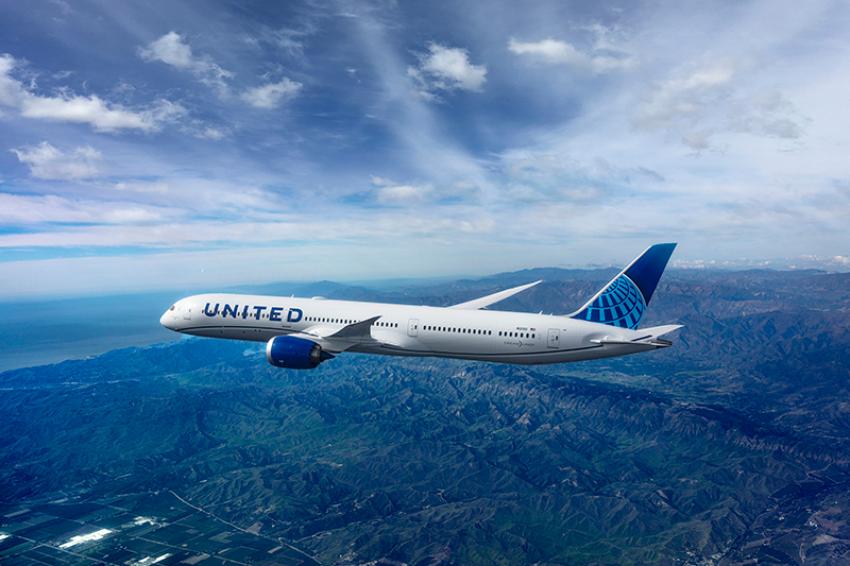 United Airlines increases n ...
New Delhi: United Airlines has announced an increase in service between New Delhi and New York/Newark, with a doubling of flights from once to twice daily during the winter season 2023/24.