Art can cohabit with bureaucracy, says famous art critic Achille Bonito Oliva as Delhi hosts Italy's Farnesina collection
NITN | @notintownlive | 31 May 2023, 07:04 am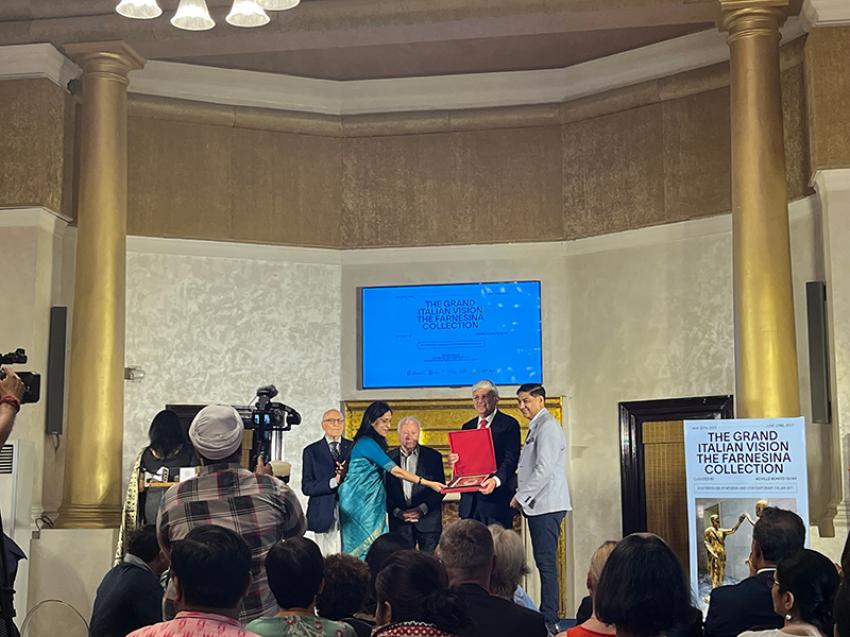 Italian Art
New Delhi: Art can cohabit with bureaucracy and be more political than cultural, said renowned Italian art critic Achille Bonito Oliva as New Delhi's Bikaner House threw open a grand show of contemporary Italian art from May 26.
The Centre for Contemporary Art at the Bikaner House is hosting "The Grand Italian Vision. The Farnesina Collection" till June 22, showcasing over 70 masterpieces of modern and contemporary Italian art.
Travelling to New Delhi after Tokyo and Singapore, the show highlights the identity of Italian art in the 20th and 21st centuries. They are structured along both figurative and abstract lines.
Octogenarian Italian art critic Achille Bonito Oliva, who curated the show, despite his age travelled to New Delhi for the inauguration.

"The Farnesina collection is less cultural and more political," he said, adding that art is an instrument for disarmament and can find space in the political scenario and be a tool to promote knowledge.
He said the show represents all the 20th century movements - from futurism to the metaphysical to the informal to Arte Povera to most recently the Transavantgarde. 'Unique Forms of Continuity in Space' by artist Umberto Boccioni is one such work at the show. A bronze Eutarascan statue by Michelangelo Pistoletto is also on display.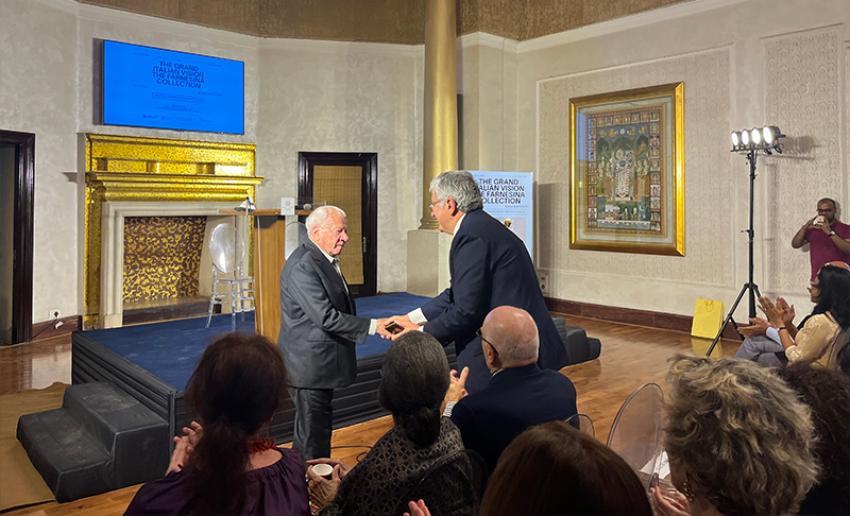 "Art is able to cohabit with bureaucracy and this show is more political than cultural," Oliva said.
"Art can do other things, spread information. Art is a massage of the atrophied muscles of collective sensibility. Art has no limits, it has the ability to change things," he said, adding that art can celebrate the value of cohabitation and coexistence.
Italian ambassador Vincenzo de Luca speaking at the inauguration said the show also commemorates Italy and India's 75th anniversary of diplomatic relations.

The Italian embassy in a release said "The Grand Italian Vision. The Farnesina Collection" is the enthralling journey through the history of Italian art from the twentieth century to today, through more than seventy works selected by Achille Bonito Oliva from the Farnesina Collection, an extraordinary art collection of the Ministry of Foreign Affairs and International Cooperation of Italy.
The title, "The Grand Italian Vision. The Farnesina Collection", highlights the identity of Italian art in the twentieth and twenty-first centuries, structured along both figurative and abstract lines, with both eventually flowing into a synthesis that exalts stylistic eclecticism and linguistic contamination, and is sustained by a conceptual basis, the sense of history and indication of a world view.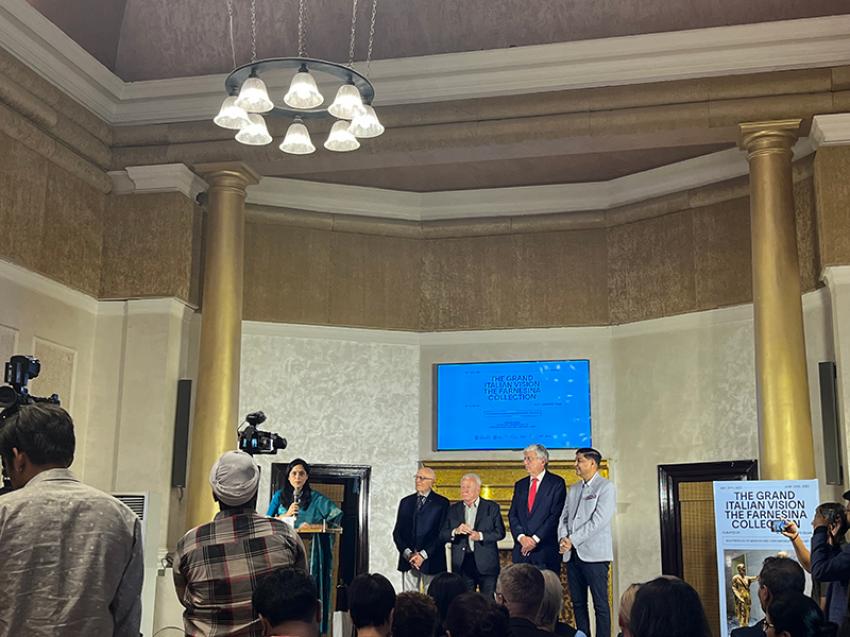 The history of Italian art, its articulation and development over the centuries, has exalted the value of memory in an iconographic fecundity which flourishes to this day, it said.
"The Farnesina collection enables us to document this wealth, with evident awareness and cultural depth. Painting, sculpture and photography testify to the continuity and thematic abundance of the various disciplines and trends which, in their formal arrangement, ultimately enable us to speak of a 'grand Italian vision', a grand tour through the vigorous creativity of our country, which has always lauded an ongoing quest for new forms," it said.
The exhibition aims to introduce Italian artistic identity to the public at large through works selected from the Farnesina Collection, in a thematic but not chronological arrangement. As one traverses the historical Avant-garde movements, themes that are of global interest are also highlighted.
"Visions that range from history to geography, from twentieth-century awareness to the drive towards modernity, from looking inwards to looking out, from environmental emergencies to migrations and new forms of poverty, and then to dialogue and encounter," it said.
The artists on exhibition:
Carla Accardi – Afro – Getulio Alviani – Matteo Basilé – Vanessa Beecroft – Elena Bellantoni – Domenico Bianchi – Umberto Boccioni – Alighiero Boetti – Agostino Bonalumi – Danilo Bucchi – Alberto Burri – Loris Cecchini – Mario Ceroli – Sandro Chia – Sarah Ciracì – Francesco Clemente – Pietro Consagra – Enzo Cucchi – Sabrina D'Alessandro – Gino De Dominicis – Nicola De Maria – Fortunato Depero – Gianni Dessì – Irene Dionisio – Tano Festa – Giuseppe Gallo – Alberto Garutti – Mimmo Jodice – Jannis Kounellis – Felice Levini – Sergio Lombardo – Piero Manzoni – Marino Marini – Arturo Martini – Fabio Mauri – Mario Merz – Marisa Merz – Mirko – Maurizio Mochetti – Liliana Moro – Nunzio – Luigi Ontani – Mimmo Paladino – Giulio Paolini – Pino Pascali – Luca Maria Patella – Achille Perilli – Benedetto Pietromarchi – Alfredo Pirri – Vettor Pisani – Michelangelo Pistoletto – Piero Pizzi Cannella – Fabrizio Plessi – Arnaldo Pomodoro – Daniele Puppi – Mimmo Rotella – Pietro Ruffo – Alberto Savinio – Mario Schifano – Marco Tirelli – Grazia Toderi – Grazia Varisco
(Reporting by Sujoy Dhar)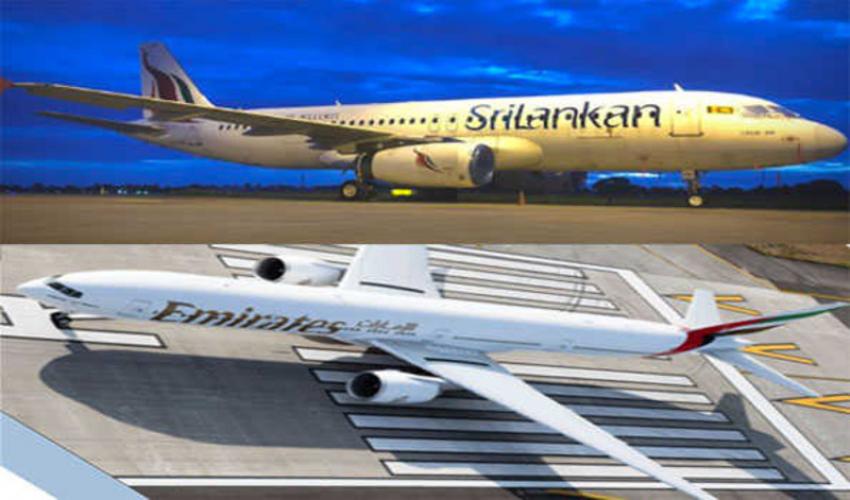 SriLankan Airlines, Emirate ...
Colombo/UNI: SriLankan Airlines and Emirates have entered into a reciprocal interline agreement aimed at bolstering connectivity for travelers.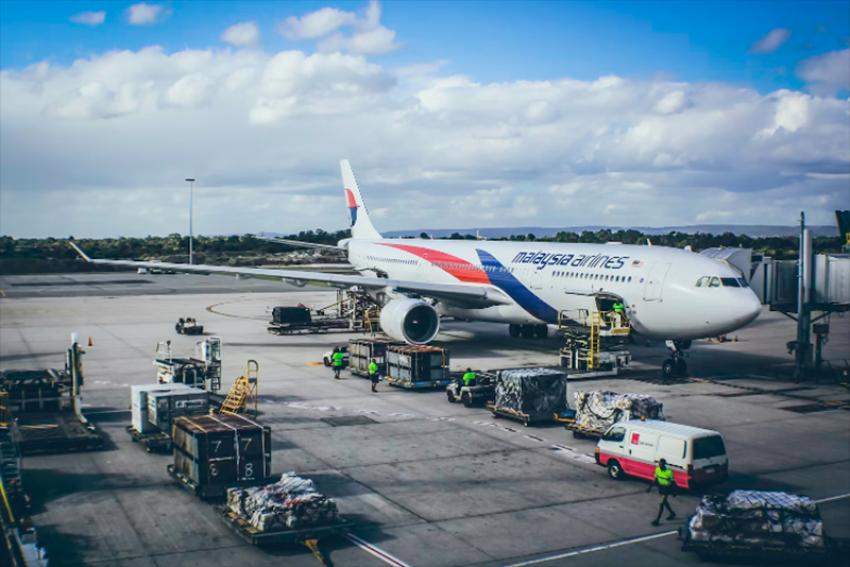 Malaysia Airlines introduce ...
Kuala Lumpur/NITN: Malaysia Airlines is offering introductory fares on their three new services between Kuala Lumpur and the Indian cities of Amritsar, Thiruvananthapuram and Ahmedabad.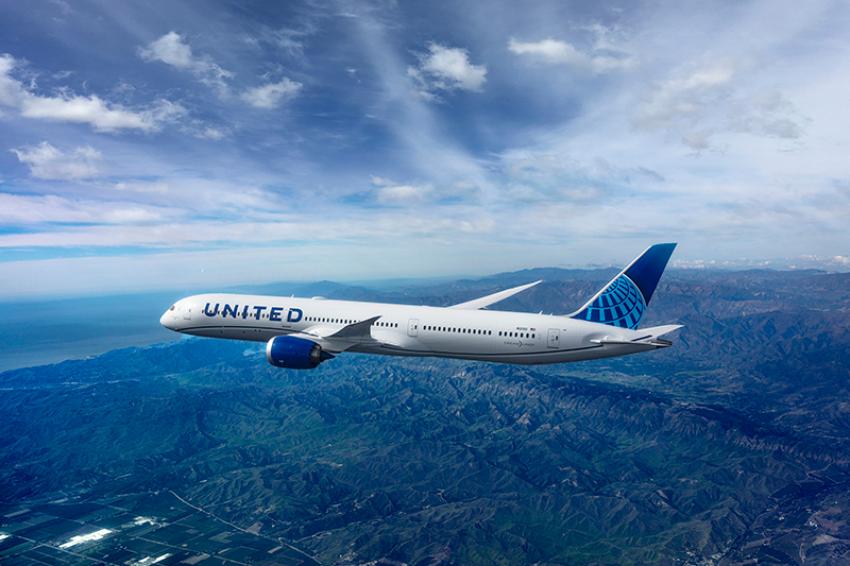 United Airlines increases n ...
New Delhi: United Airlines has announced an increase in service between New Delhi and New York/Newark, with a doubling of flights from once to twice daily during the winter season 2023/24.