Vattikuti Foundation sets up Joint Replacement Surgeons Council of India
NITN | @notintownlive | 07 Jun 2019, 03:10 pm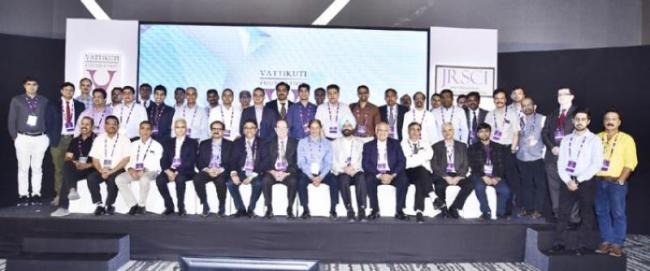 Chennai, June 7: At a time when over 15 crore Indians face knee and hip joint problems and one in four needs urgent joint replacement surgeries, Detroit-based non-profit Vattikuti Foundation, has set up a knowledge-sharing body for surgeons specializing in the area.
The Joint Replacement Surgeons Council of India, as the body is called, will offer experienced practicing orthopedic surgeons a forum to exchange knowledge on advanced techniques. As for young surgeons, it will provide them with a variety of digital resources so as to significantly upgrade their joint replacement skills to be accomplished robotic surgeons.
Explains Dr Mahendra Bhandari CEO, Vattikuti Foundation, "We have conceived Joint Replacement Surgeons Council to bring knowledge creators together and to move towards evidence-based medicine."
He pointed out that "Vattikuti Foundation has played a significant role in evangelizing robotic surgery for soft tissue ailments in India by providing fora for surgeons for learning from global experts, training themselves and sharing their expertise with other surgeons."
"Vattikuti Foundation is proud to have trained over 300 robotic surgeons in India by bringing in 150 mentors from outside the country in the last 10 years", said Dr Bhandari who also serves as director of Robotic Surgery Education and Research at Vattikuti Urology Institute, Henry Ford Hospital, Detroit, USA.
The Detroit-Michigan based Foundation has acted as a catalyst in fuelling the growth of robotic surgery in the last one decade by helping surgeons to become accomplished in the new technology. Many Indian surgeons have created robotic surgery procedures that have been adopted by surgeons world-wide.
It has awarded one-year Vattikuti fellowships to nearly 50 specialist surgeons with post graduate qualifications in surgery so far.
The Vattikuti fellows master robotic surgery under the mentorship of an experienced surgeon in a hospital as part of this fully paid fellowship.
Now through the Joint Replacement Surgeons Council in India, Vattikuti Foundation plans the replicate the success of Robotic Surgeons of Council, continuing its relentless focus in this key area.
"We hope to replicate this experience to help hip and knee replacement surgeons further their practice by empowering them to master robotic surgery, new techniques and practices" said Dr Bhandari.
At the first Joint Replacement Council meeting held in Gurugram recently, Dr Thomas Coon, Founder and Medical Director of Coon Joint Replacement Institute, San Francisco, California, described how Mako Robotic System for hip and Knee surgery is transforming the way hip and knee replacements are performed.
"Very few of the procedures I was originally trained to do 35 years ago, are still being performed today. The greatest changes have been in the area of knee and hip surgery. Introduction of robotics, new materials allow us to have longer lasting joints and improved mobility for the patient," said Dr Coon.
According to senior specialist Dr Jai Thilak, Professor at the Department of Orthopaedics, School of Medicine, Amrita Institute of Medical Sciences, Kochi surgeons have found robotic surgery to be truly helpful as it is really precise.
"Where we want the joints to survive at least for 25 years or more, it's extremely important that the joint implant is placed very precisely and very perfectly. There is no guesswork involved when you are doing robotic surgery using Mako robotic system," said Dr Thadi Mohan, Associate Professor at Amrita Institute of Medical Sciences, Kochi.
Thanks to robotic surgery, soft tissue dissection is much less so the post-operative pain, bruising, swelling is reduced for the patient.
Although the robotic surgery may cost more for the patients, surgeons say the reduced revisions and the better surgical outcomes will in the long run result in cost savings.
Mako utilizes a CT-based 3D modeling of bone anatomy to create a surgical plan that is personalized to the patient.
The only robotic-arm assisted surgical technology equipped with haptic guidance, Mako has demonstrated in a cadaveric study more accurate bone resection to plan compared to manual instrumentation, enabling surgeons to limit soft tissue damage by providing visual, auditory, and tactile feedback limiting sawblade action outside of the haptic boundary.
Gopal Chakravarthy, CEO, Vattikuti Technologies said, "We as the exclusive distributors and strategic partners for Mako in India, showcased Stryker's Mako robotic-arm assisted surgery system to the attendees to the conference."
According to Meenakshi Nevatia, Managing Director of Stryker India, "Stryker's Mako System is the first and only robotic technology that can be used across the joint replacement service line to perform total knee, total hip and partial knee replacements".
Mako knee robotic surgical system is the most advanced as compared to any other such systems available in the market. Amrita Institute of Medical Sciences, Kochi, has been using the system since 2017 successfully.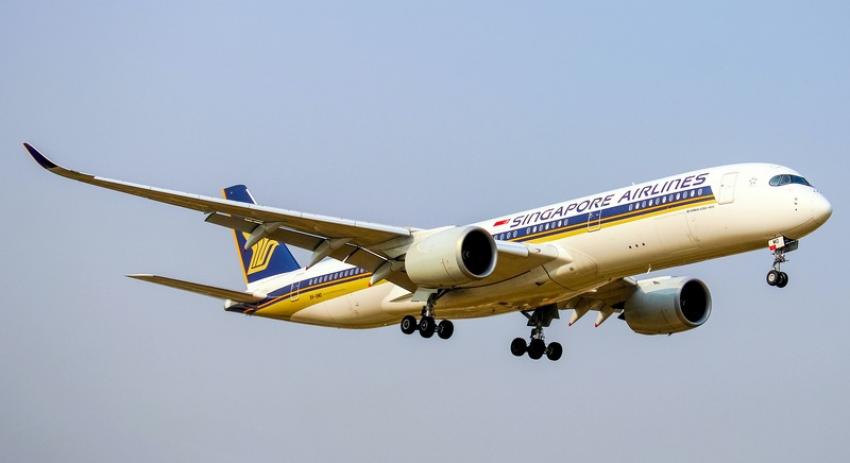 Garuda Indonesia and Singap ...
Garuda Indonesia (GA) and Singapore Airlines (SIA) have announced their plans to establish a joint venture arrangement, aimed at strengthening their cooperation, expanding passenger capacity between Singapore and Indonesia, and offering customers more travel options between the two countries.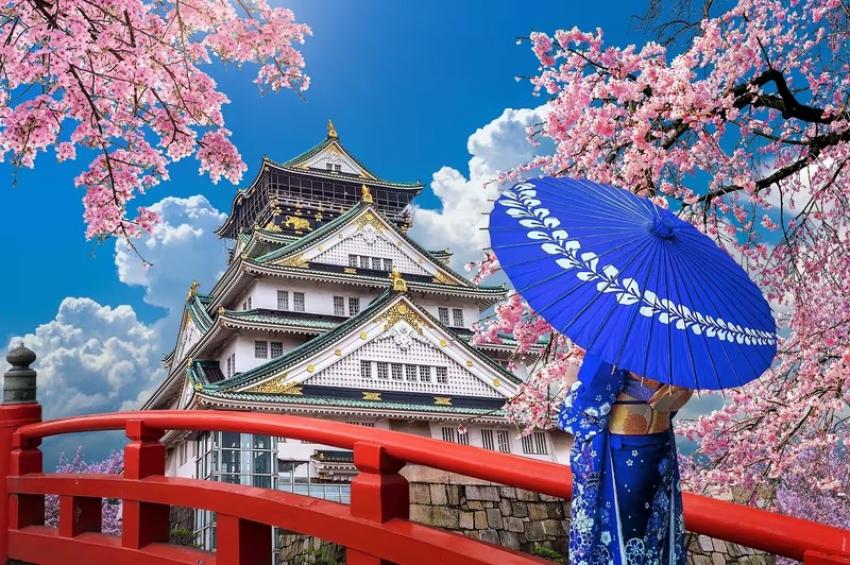 Etihad Airways to launch Os ...
Abu Dhabi/UAE: Etihad Airways announced its plans to launch five weekly flights to Osaka, Japan, starting from October 1, 2023. This move will establish a vital link between one of the world's most culturally vibrant cities and Etihad's extensive global network.