CWBTA Eastern India Trade Summit 2019 aims at doubling regional trade
NITN | @notintownlive | 11 Jul 2019, 01:13 pm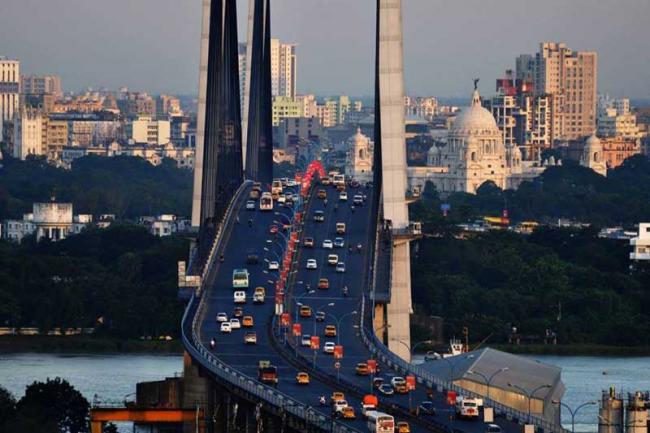 Kolkata, July 11: The Confederation of West Bengal Trade Associations (CWBTA), the largest trade body of eastern India, is organizing a mega B2B trade summit in Kolkata to boost regional trade in which five of the seven BIMSTEC member countries would be participating.
The two-day "CWBTA Eastern India Trade Summit – 2019", to be inaugurated by West Bengal Finance Minister Amit Mitra, would be attended by 200 trade and business delegates from Bangladesh, Nepal, Bhutan and other countries representing various trade bodies and chambers of commerce.
Prime Minister Narendra Modi, in a message to Confederation of West Bengal Trade Associations, said that trade and commerce are a great unifying force for people and nations. Global challenges in trade can be overcome through mutual cooperation and healthy competition between nations. "Our endeavour must be to convert challenges into opportunities and online trade in one such opportunity that can be optimally utilized," he said.
India is focusing on the Bay of Bengal Initiative for Multi-Sectoral Technical and Economic Cooperation (BIMSTEC) as a part of its Act East Policy to form regional blocs. Trade representatives from five of the seven BIMSTEC member countries would be participating at the CWBTA Eastern India Trade Summit-2019. The Indo-Bangladesh bilateral trade is set to cross US $10 billion.
The organisers said: "We aim to make Kolkata the hub for expanding bilateral trade with the regional countries and beyond."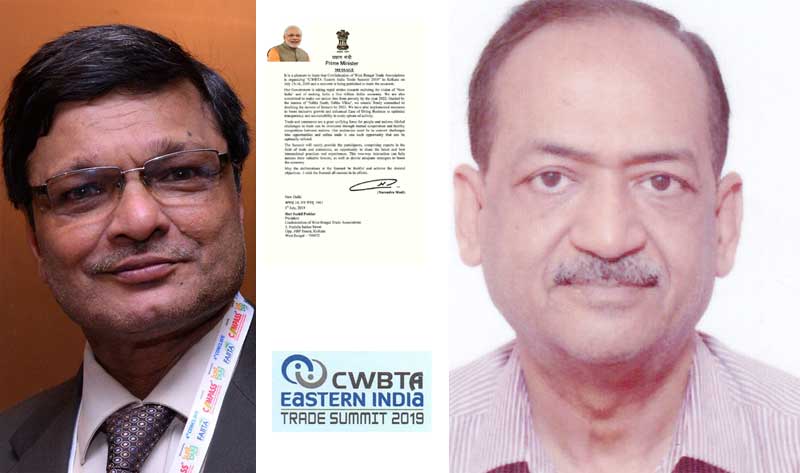 Over 200 delegates from Bangladesh, Nepal, Bhutan and participating.
Sushil Poddar, President, and CWBTA, said: "The regional trade in eastern India has tremendous potential and can easily be doubled in revenue terms over the next few years. Kolkata would be the hub and centre of growth. With the Act East Policy of the Government and efforts for a free trade agreement in the Bay of Bengal region, trading is poised for a major leap with huge growth in products and commodities."
"It is estimated that implementation of a free-trade agreement can help intra-BIMSTEC trade grow up to USD 240 billion from the currently estimated USD 40 billion. West Bengal stands as one of the frontline states to benefit from rapid developments taking place," he said.
Pawan Jajodia, Working President, CWBTA, said:"This is the first time a regional trade summit involving the neighboring countries and Thailand is being organized by CWBTA that will provide a platform for expanding regional trade through business to business (B2B) sessions and deliberations. With huge trading potential in the horizon, CWBTA is trying to facilitate trade and spread awareness among the traders of the potential of doing trade beyond borders."
N Kapadia, Chairman of the Summit, said: "In this era of tariff wars, it is essential to form regional trade blocs. GST has conveniently reduced cascading effect of tax-costs. The import-export product basket is expanding amid growing purchasing power and regional consumption. The countries of the region and local traders should come together to leverage the new opportunities of bilateral trade,"
Rajesh Bhatia, Hon. Gen. Secretary of CWBTA, said: "Cooperation among neighbouring countries is paving way for bringing together trading communities on both sides of borders. This will have a long-term effect."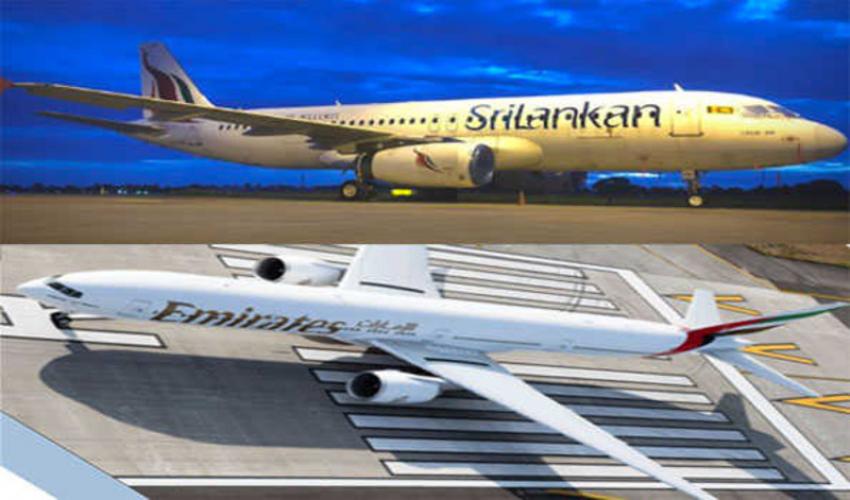 SriLankan Airlines, Emirate ...
Colombo/UNI: SriLankan Airlines and Emirates have entered into a reciprocal interline agreement aimed at bolstering connectivity for travelers.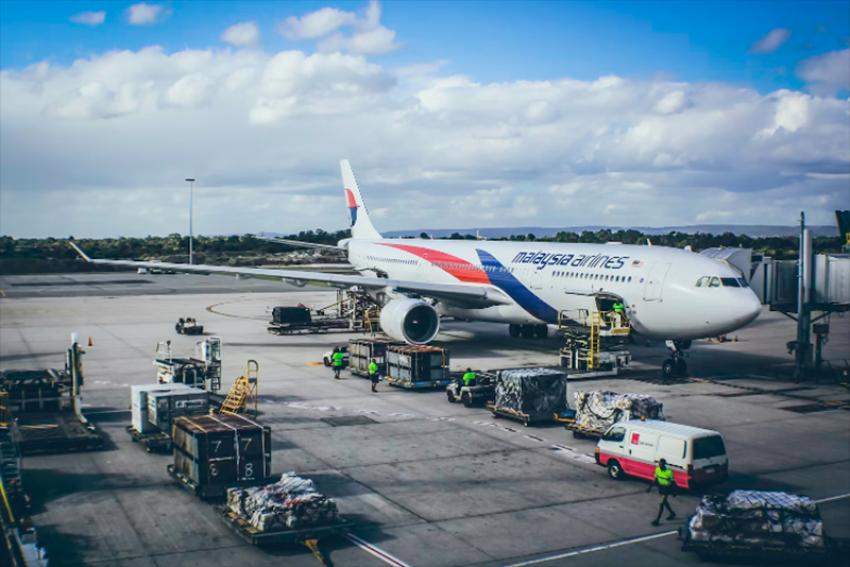 Malaysia Airlines introduce ...
Kuala Lumpur/NITN: Malaysia Airlines is offering introductory fares on their three new services between Kuala Lumpur and the Indian cities of Amritsar, Thiruvananthapuram and Ahmedabad.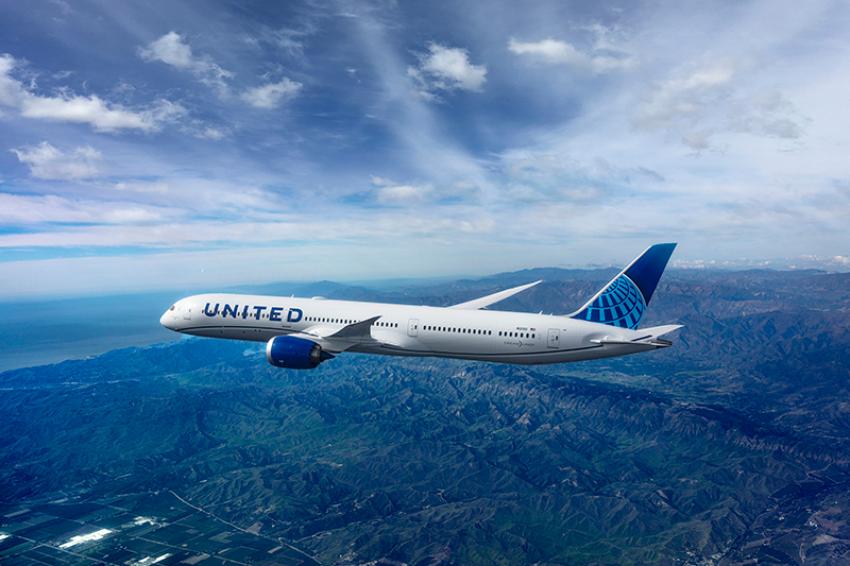 United Airlines increases n ...
New Delhi: United Airlines has announced an increase in service between New Delhi and New York/Newark, with a doubling of flights from once to twice daily during the winter season 2023/24.