Every single question in media turns into whataboutery nowadays: Sandeep Bhushan
NITN | @notintownlive | 28 Aug 2019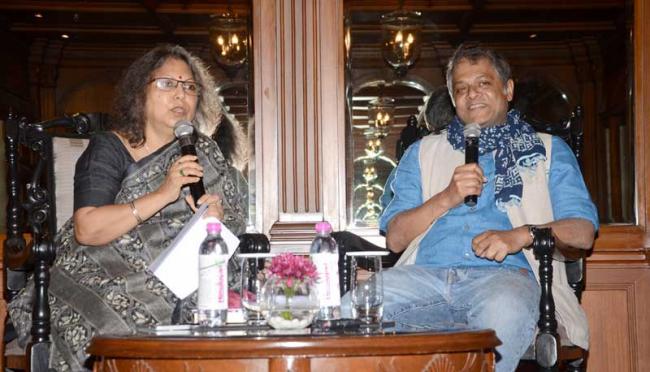 Journalist Sandeep Bhushan, author of The Indian Newsroom, was the guest at An Author's Afternoon presented by Shree Cement Ltd and organised by the Prabha Khaitan Foundation in association with Taj Bengal Kolkata this month. As he was interacting with media personality Ratnottama Sengupta, Bhushan spoke about the changing styles of Indian media over the years and why he quit his job in 2012. IBNS correspondent Souvik Ghosh brings excerpts
What made you write this book?
When I was working for India Today, I realised that my passion was for reporting. I like to be out in the field, talking to people, visualising stories, thinking about what can be done. In television reporting, a reporter goes out with a microphone and sees the world changing around them. The great thing about reporting is that one is telling the story which is the good old mandate for journalism for the last several centuries. I realised that kind of journalism was not happening since the time around 2008-2009. Things were going against my basic spirit though I don't consider myself as a great journalist. I resigned in 2012 and then I came out and started to write the book. But the world around me had changed by then, particularly in terms of technology. I realised that I was not the one who would love to sit in a newsroom or be an anchor and shout and scream which has become a fashion in journalism of late. I wanted to do a good research piece. My M.Phil in History has also helped me in writing the book.
What do you think has led to the stardom of journalists? Is it satellite television?
It all depends. In my own understanding, the whole star system has its genesis in NDTV where I worked for close to a decade. The star system was first started there. The stars in a sense reflect the comfort point in television. They are the ones who get the company advertisements and also access. Access is extremely important for television channels which go on breaking news or exclusives that mostly have no meaning. That access is only possible if there is a star. So the star is going to stay and NDTV had created the template.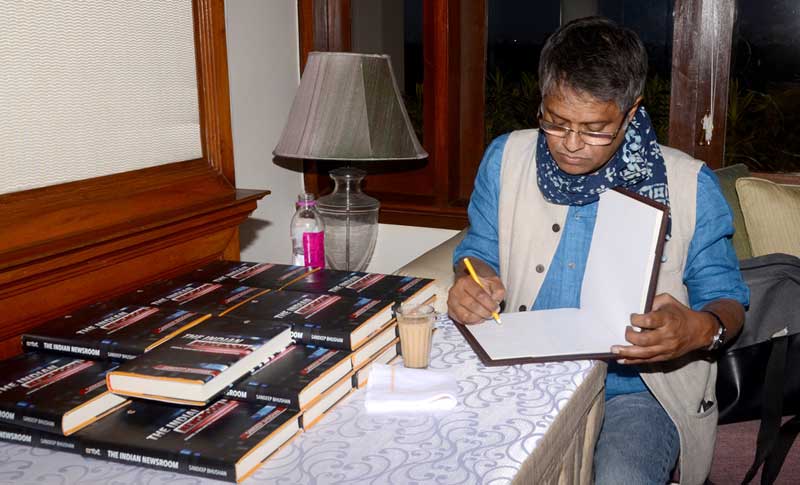 There is a proneness of several anchors who want themselves to be focussed all the time. Is it a generational change?
A few things have occurred. The viewership has changed. Nowadays one can find a reporter speaking in Hindi on English language news channels. The English language channels are becoming bilingual. With the Arnab Goswami type of reporting, studio performance has become foremost. Now the neo-middle class, which has been referred to by our Prime Minister, has come in the market. It is the neo-middle class people to whom FMCG companies want to sell their products and also the media houses want to reach out to them. They are important players and they decide what content goes out.
Do you think satellite channels and cameras have sensitised or disensitised us to terrorism and war?
I think very few violence were televised in India. One major attack which was shown on television was Mumbai Attack. I remember that time the UPA government laid down certain guidelines. The government had laid down that every television will have to air a deferred live. Even after the Pathankot attack, one of the issues for which NDTV India was shut down was that they had claimed some stuuff were shown which gave away the Army's position in the cantonment when the ISI-backed men had invaded Pathankot. But later it was found out to be a hoax because the government had some other issues with the channel. Violence on Indian television is no longer a graphic depiction but it's all about whataboutery. Every single question gets translated into whataboutery. Some channels will say Congress has become a Muslim or Pakistani party if they oppose the Kashmir policy. No one now can utter a word without any whataboutery happening. The bottom line is- all kinds of fringe violence are now in mainstream television.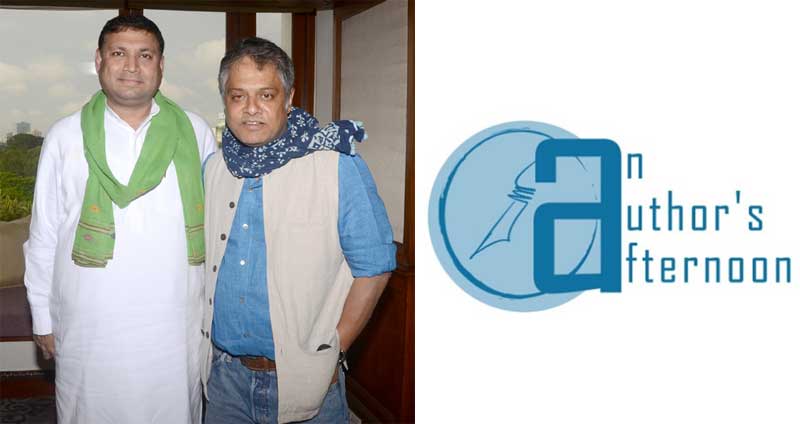 Do you think there is a lack of investigative journalism? Why so?
Fortunately or unfortunately, every thing in media is now determined by politics. Now I hardly find a sensible story even in The Indian Express. So there is a general collapse in investigative journalism. I think in the last 5-6 years, things have reached to the point where no one has the courage to speak and write about things that matter. There are talks going on that Dr. Pranay Roy of NDTV was detained because of his channel's line on Kashmir issue and also because a part of their footage was used by Pakistani media. So no one can speak about an issue as controversial as Kashmir. Then where can we expect an investigative journalism? Nobody wants to touch the issues which have been touched by Caravan. I don't know why no one talked about the case of Jay Shah (son of Union Home Minister and BJP president Amit Shah). The Watergate, Bofors were broken by one media and then they were followed by the entire media. But this is not happening in India. No one followed the Rafale case which was reported by The Hindu.
Also nowadays the media houses are no longer driven by owners and the editors are not really able to take the call.
Yes. The TRAI reports also said that political ownership should come down. But it is rampant. We keep hearing the Saradha stories from West Bengal in national media. In south India, the entire spectrum is captured by the politicians. In India, all media entrepreneurs came from the womb of Doordarshan. That patronage and clan system dogged television through private satellite channels.
Initially models used to do advertisements. But later the actors joined them to do advertisements. Did that change the way in which we used to look up to the celebrities whose opinions nowadays matter in every case?
One of the biggest reasons is the emergence of social media. I see Swara Bhasker and Anurag Kashyap coming out and taking political positions. So they do matter. At the end of the day, there is a multiplier effect if a celebrity comes in and takes a position and endorses it. I remember Swara Bhasker came out and took a position when the JNU controversy broke out. The star value does work. But also it should be realised that stars use television to further their careers or prominence. For instance, Aamir Khan once during his film promotions sat with Medha Patkar while he had nothing to do with Narmada Bachao Andolan. It is a very tricky position. Also celebs bring in money and eyeballs.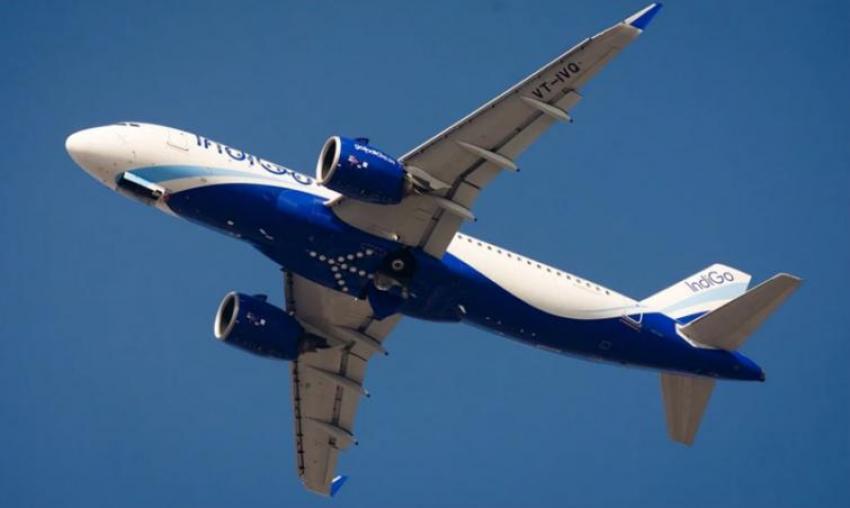 IndiGo supports IMD with cr ...
New Delhi/NITN: In its endeavour to provide support to the nation, leading carrier IndiGo is collaborating with the Indian Meteorological Department by providing crucial aircraft data on wind, humidity and temperature relayed by the aircraft sensors.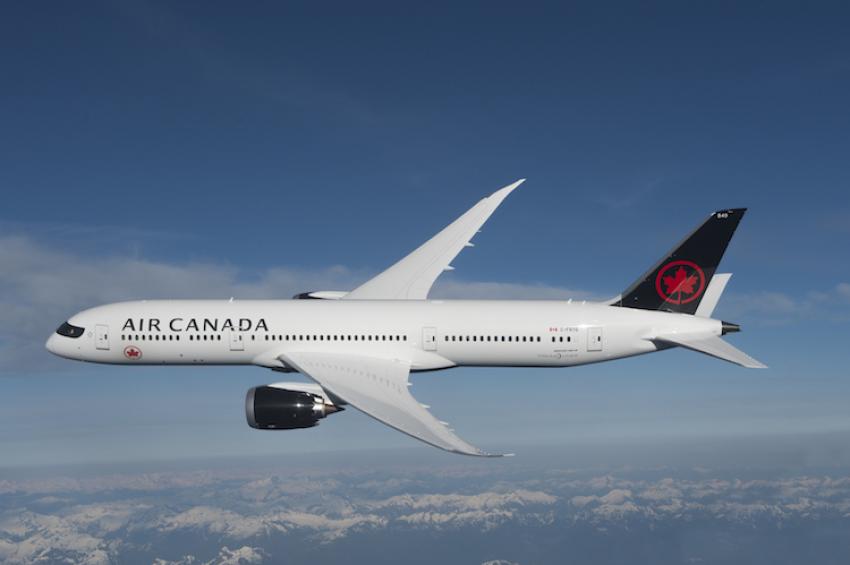 Air Canada to lay off more ...
Ottawa/NITN: Collapsing of the aviation industry, due to the coronavirus outbreak, forced Air Canada to slash its workforce by 50 to 60 per cent effective June 7, a memo by the company sent to all its employees said.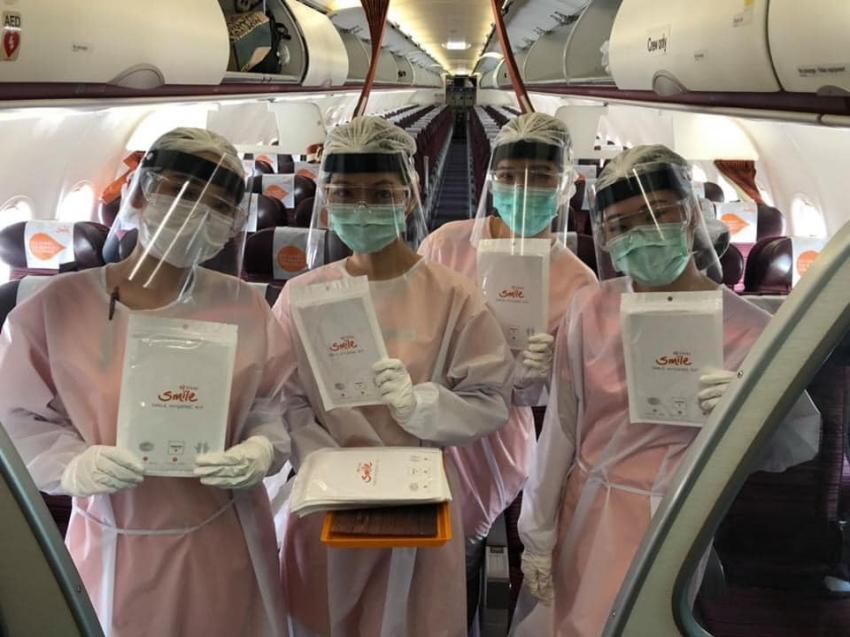 THAI Smile Airways flies 12 ...
Gaya: THAI Smile Airways, a Thai low-cost regional airline, on Saturday (May 13) flew 129 people, including 82 Buddhist monks, from the Buddhist holy site of Gaya in eastern India's Bihar to Bangkok in Thailand.