Faster we vaccinate, the better: Dr. Ambrish Mithal on COVID-19 situation
NITN | @notintownlive | 02 Jul 2021, 01:21 pm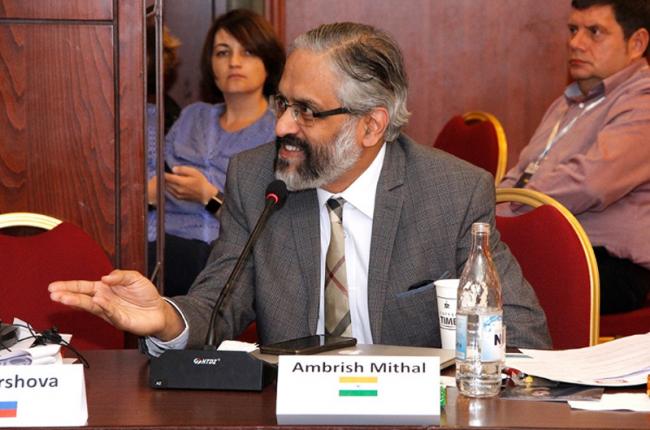 Dr. Ambrish Mithal
Dr Ambrish Mithal, a Padma Bhushan and B C Roy awardee, is the chairman and head of endocrinology and diabetes department at Max Healthcare, a group of 16 hospitals. In an exclusive chat with Ina Puri at Ek Mulakat Vishesh, organised by Prabha Khaitan Foundation and presented by Shree Cement, Dr. Mithal spoke about COVID-19 situation, the need to vaccinate and the struggle his fraternity had to go through over the last few weeks. IBNS correspondent Souvik Ghosh tracks
I would like to ask about the pandemic and how you see it now.
The pandemic has really exploded in our face in March and April this year. Regardless of what people might say, in retrospect I don't think any expert had predicted the velocity or the ferocity of the pandemic. People can blame one another but the truth is that nowhere people expected such a rapid onset of the virus, such a diffused sort of spread which would encompass almost everybody.
So while those who thought there would not be a second wave, were just playing naive or hopeful but even the best could not figure it out. I would also like to think that the worst is over. But there will be some resurgence. So as the lockdown opens up, unlock as we say in various parts of India, there will be some increase in the cases. I think at the moment that should be manageable. I think it is a fight between the vaccine and the variants and I will explain that.
The faster we can vaccinate the better, in that virus behaviour doesn't mutate again and come out with some nasty new form. We listened to the previous infection antibodies and not covered by the vaccine. If that doesn't happen then things would be under control but if another variant takes over, like the delta plus then of course no one can predict. So we are all hoping that the worst is over, and our immunity, which is conferred by this sudden surge, as well as the vaccine, will see us through. So let's wait and watch.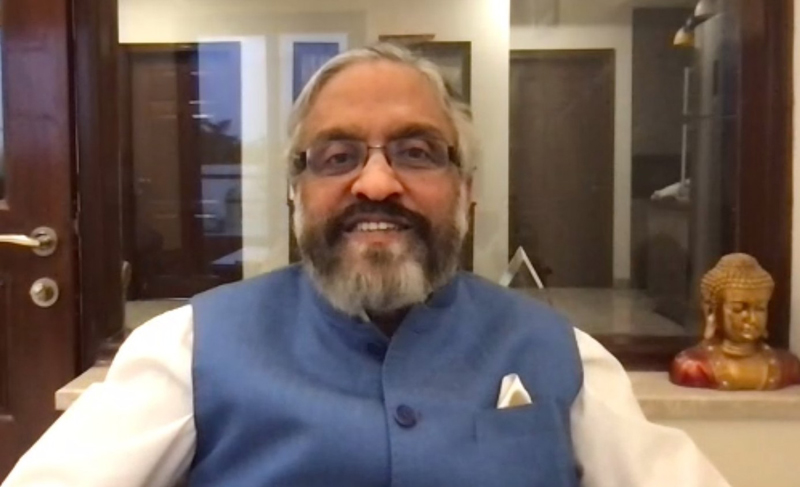 We have done almost 80 lakh vaccinations the day before yesterday if I'm not mistaken.
I think the vaccination program has really taken off. They'll always be the naysayers who will find fault with everything. And clearly, the vaccination program was limping in between for some issues about supplies and about policy and placing orders, but I think at least for the moment we are back on track and reaching those numbers. It is a huge credit to the whole team that is working on it. That will definitely save us.
The problem that happened in the second wave was that it became so huge that there was no place to even admit patients and manage them, but I hope that won't happen again. I think the government is prepared, the hospitals are prepared. God forbid, if there is some minor surge, I think it can be taken care of.
So where do we stand today, we are looking at a situation where the second wave is behind us, and there is the possibility of the third wave coming, but are we better equipped to deal with it today?
Definitely and undoubtedly.
In the middle of course there are these variants and the fear of the black fungus and the yellow fungus, all these things which we've never even heard of in our lives, so all of this is frightening. I think all of us are terrified, we don't know what to expect next.
So the black fungus story in one line is basically what happened with the rampant use of steroids since people couldn't reach hospitals. They started steroids on their own, and by the time they reached hospital, they were already in bad shape. So, when you use hydro steroids, and if you have blood glucose problems initially, then you increase the risk of this Mucormycosis of Black Fungus.
So it is something that I would not have seen as many cases in my lifetime, as I've seen in the last one or two months. So it's a sequel of the infection only and it flows from the same thing. It happens when you get such a serious infection and such a massive spread, such a massive sort of such vast numbers being affected.
As patients really struggled to get hospital rooms, ICU, ventilators, they had opted for steroids. Was it a Catch 22?
I think those two to three weeks were the worst period of my professional life when you are flooded with the cause and all that happens, and you know, that you could not help people. Exactly, that's gonna stay with me a long time, you could not help people whom you knew very well, people who were your patients for 20 years or 15 years, your friends, your family. You couldn't get them a hospital bed, there was a short period they couldn't get them a hospital, you couldn't get them oxygen, you know that that's what they need, otherwise they may not survive, but you couldn't do anything for them. So as a doctor I think that was really the most depressing phase of our professional career, but I don't want to see that again and I hope it doesn't happen ever again.
What has happened in the last one and a half years, is that the way you look at patients, or this whole system has changed, now you can't sit across the table. Now it's just a voice on the phone because you can't, it's so infectious that you can't meet your doctor.
I think that's a huge challenge. It's a challenge for doctors. My patients come and say that I have changed suddenly. I said I have not changed. We teach younger doctors that one has to bond with his/her patient, hold an old lady's hand, who's anxious about having lost someone in the family, and put an arm around the patient's shoulder if the patient is very sad. We used to say if one goes on the ward rounds, and if he/she hasn't held the patient's hand or touched his forehead, the round is not complete. And now we asked them to stand at the door almost and take the round, the whole human factor has taken a big beating. At least the medical part of it, we've been able to deliver to a large extent, using technology like we're using now. Another 50 years ago or 40 years ago, maybe even 30 years ago in India it would have created much more havoc. At least we have these tools to connect with each other now.
How did you keep yourself safe while coming across COVID-19 infected patients?
I think what we learned last year helped us a lot. Even last year we were paranoid about touching. Hand washing, which is still important, and coming home every time last year, then changing clothes and putting them in the wash every time, going to a different bathroom, keeping that area separate. We were doing all those things, but the year taught us that, that's a very minor mode of spread if you're masking yourself really properly.
It was masking, distancing, spending the least amount of time in a closed environment, seeing the patient with an open room, coming home, washing properly, taking the mask, disposing it off, outside the house, these are the only things that we did this year. Last time was much worse in terms of precautions.
What can we do to make our internal system stronger, to be able to cope up with whatever is there in the future, the third wave?
To make our system stronger, it does make sense to have a healthy diet, do those basics. If one has diabetes, make sure it's well controlled. In our own studies we found diabetes to be a major predictor of adverse outcomes. If one has blood pressure, make sure it's well controlled. So I call it a syndemic - a combination of two pandemics, because it is the virus but it's also hitting those who already have these conditions, pre-existent.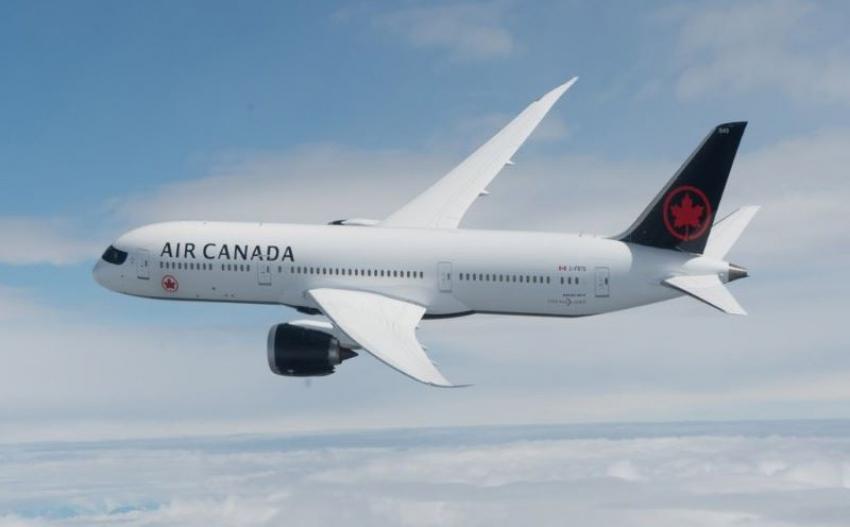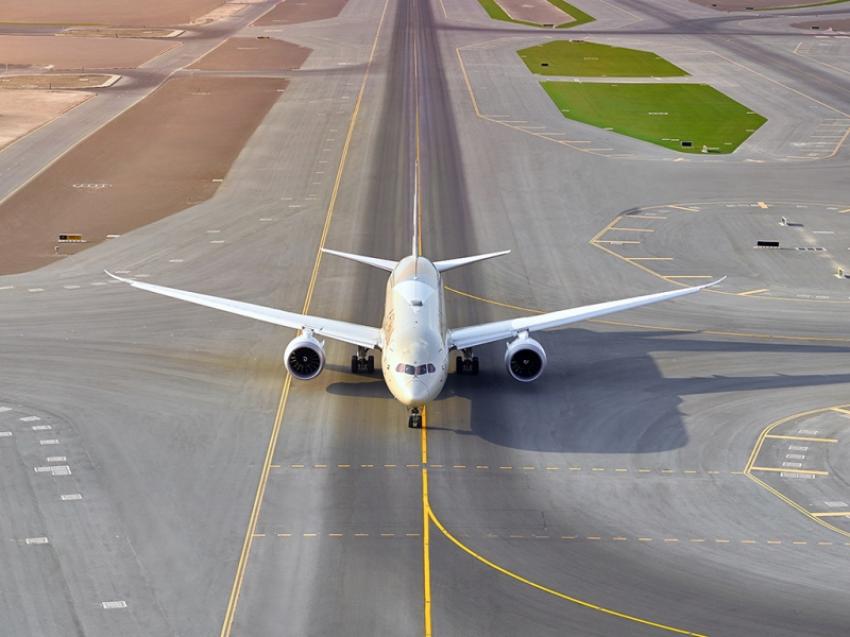 Etihad Airways announces sp ...
New Delhi/NITN: Etihad Airways, the national airline of the UAE, has announced the commencement of its ten-day sale in India for travel to Abu Dhabi, following the UAE government's recent announcement to remove the quarantine requirement for all vaccinated travellers arriving from abroad.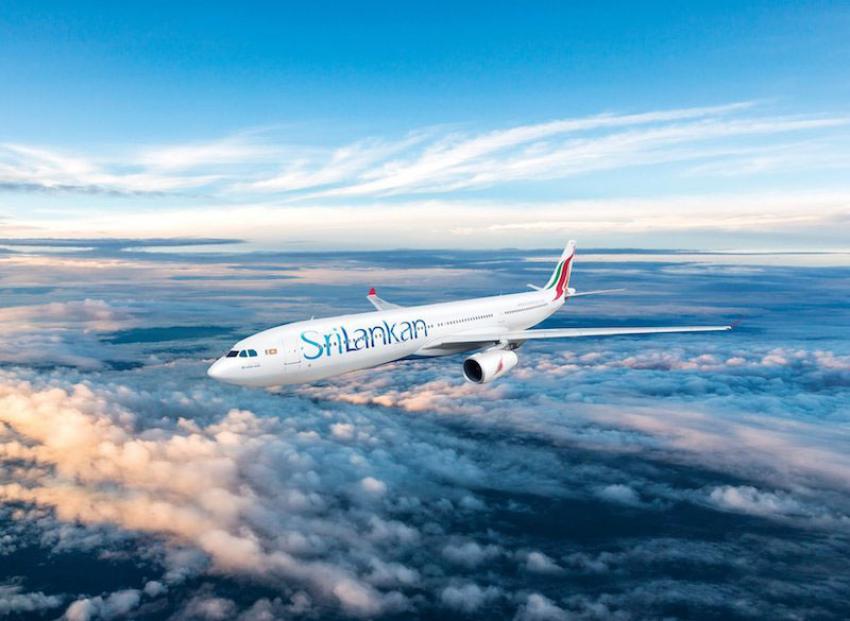 Do not miss the limited per ...
Kolkata/NITN: SriLankan Airlines, which has resumed flights to and from India, has announced a special limited offer to boost the number of travellers between the two countries.