My life has been a saga of one responsibility after another: Lata Mangeshkar
NITN | @notintownlive | 05 Mar 2022, 12:45 pm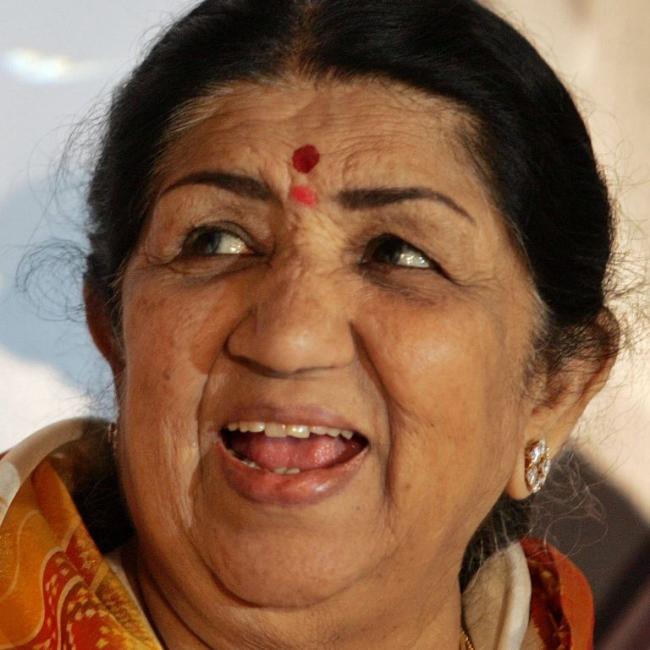 Lata Mangeshkar
Social and cultural activist Sundeep Bhutoria shares with IBNS-TWF an unpublished interview of Lata Mangeshkar taken during a Kolkata-Mumbai flight as a co-passenger nearly two decades ago
India's melody Queen, Late Lata Mangeshkar, is no more with us. I recall my 29 November 2002 meeting with her when I was on the same Sahara Airlines flight to Mumbai that night. Lata ji had come to Kolkata on an invitation from Dona Ganguly for her Diksha Manjari School. In fact it was Lata ji who had introduced me to Dona. I saw Lata ji entering the airport lounge with her niece Rachna. In those days I used to write articles for a Hindi weekly magazine called Sabrang. I had done quite a few interviews with known personalities as a hobby and had few bylines to my credit.
While on flight, instead of asking verbally, I mustered up the courage to write a note to Lata ji requesting to ask her a few questions, knowing very well that she was a very private person and usually kept to herself - away from the media and crowds
From where do you get your inspiration for music?
Lata ji: The inspiration was from my father. I used to watch the drama of Balwant Sangeet Mandali and used to listen to K L Saigal. I was nine when I sang a song in a play Sangeet Soubhadra with my father. I had also played the role of Narad muni.
Your favourite songs?
Chala bahi desh which was composed by my brother Hridayanath Mangeshkar. The bhajans of Meera touches my heart.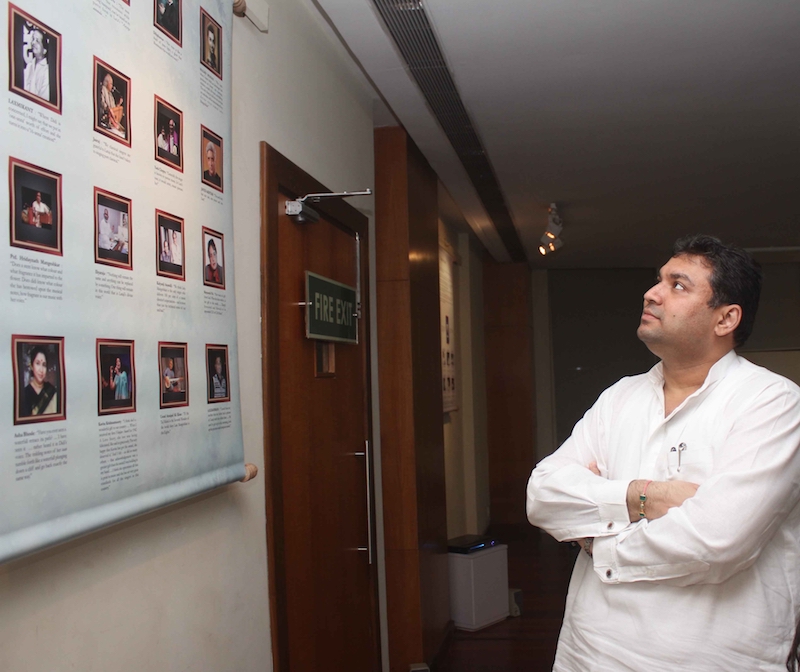 What about your film career?
When I was 13, I acted in a film Pahili Mangalaagaur as a child and sang the son "Natali Chaitraachi Navalaai". It was a Marathi film with actress Nanda in the lead and Master Vinayak (Vinayak Damodar Karnataki) was the producer. I hated makeup and lights and always used to pray to God that I would be a playback singer.
Who has gave you the break to sing in films?
Music Director Ghulam Haider gave me the first chance and after that Khemchand Prakash and Anil Biswas and so on. But my career took off and never looked back with the song Aayega Aanewala Aayega from the film Mahal. I learnt Urdu at that time and did many songs with Naushad.
Tell me something about your childhood?
My life has been a saga of one responsibility after another. First, to look after the family as I lost my father when I was very young. After that came my singing career and then the responsibility of building a hospital in my father's name. Life has been a struggle from a very tender age and I have passed through many different stages. Honestly, ever since, there has been no turning back. Unlike other artists, I have never thought about old age catching up.
What is the most unforgettable incident in your life?
My father's death was a big shock which I can never get over. One of my happiest moments in life was when I performed at the Albert Hall in London in 1974. I did three shows.
Are there any regrets?
One thing that I lost to my singing is photography. I was very passionate about photography. Also, I miss the satisfaction that you get from singing classical songs. This you don't get by singing filmy songs.
Why didn't you marry?
Because of my work and career, I was never able to think about it. But I have no regrets.
There are allegations that you being a Rajya Sabha member you hardly attended the House?
I was never interested in politics but I could not say no to the person who requested me to be a member of the Rajya Sabha.
Apart from music what else are you currently involved with?
I have started a hospital project in June in my father's name in Pune.
I read somewhere that you have insured your throat?
Totally baseless. After I depart from this world nothing will remain. My voice is God's gift to me and at this point of my life (73 years) I think God has given me enough.
How do you pass your time?
I loved going to family picnics but now I am mostly at home watching cricket, tennis and football.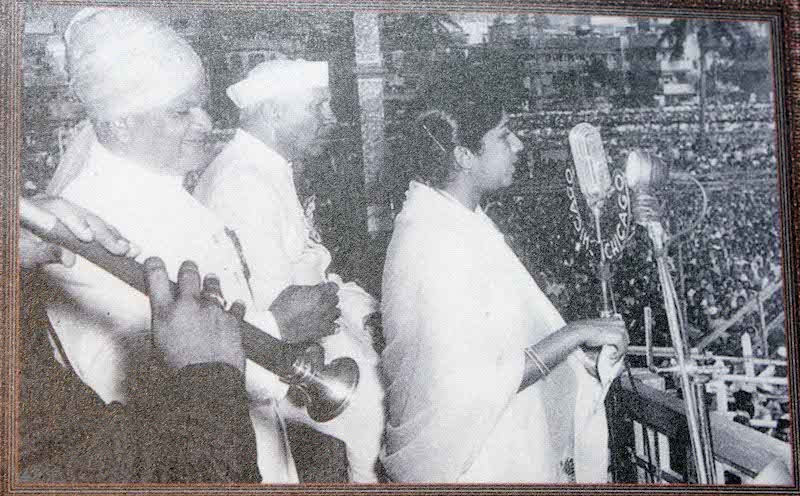 What do you think about remix?
I don't understand why the society is destroying timeless songs, including songs sung by Rafi Sahab, by making a tamasha of it. I just want to say to today's generation - If you cannot construct something new don't destroy the old.
Besides your father, who else has inspired you to sing?
After my father, Ustad Aman Ali Khan and Ustad Amanat Khan taught me. I have great respect for them as far as classical music is concerned. I also learnt a lot from Pandit Narendra Sharma - a very intelligent and talented person. He used to say, "If any body does wrong to you, do not do any wrong to him, he will be okay with you on his own."
Do you like reading?
Yes! I love reading Hindi poetry, Urdu shayari and Sarat Chandra Chattopadhyay a lot. After photography, reading is my hobby. I am also very religious. I worship Krishna Bhagwan.
What do you want to say about your life?
Lata ji: I will say it in words of Ghalib's shayari
Bazicha-e-atfal hai duniya mere aage
(The world is a child's game before me)
bāzīcha-e-atfāl hai duniyā mire aage
hotā hai shab-o-roz tamāshā mire aage
(The world is a child's game before me
Night and day is a spectacle before me)
ik khel hai aurañg-e-sulaimāñ mire nazdÄ«k
ik baat hai ejāz-e-masīhā mire aage
(The throne of Solomon is a plaything, in my view
The miracle of the Messiah is nothing much, before me)
juz naam nahÄ«ñ sÅ«rat-e-ālam mujhe manzÅ«r
juz vahm nahÄ«ñ hastÄ«-e-ashiyā mire aage
(The aspect of the world is only a name, to my mind,
The existence of things is only an illusion, before me)
hotā hai nihāñ gard meñ sahrā mire hote
ghistā hai jabÄ«ñ ḳhaak pe dariyāmire aage…..
(The desert hides itself in the dust, when I'm around.
The river rubs its forehead in the dirt, before me…..)

(Sundeep Bhutoria is a Rajasthan-born Kolkata based social and cultural activist)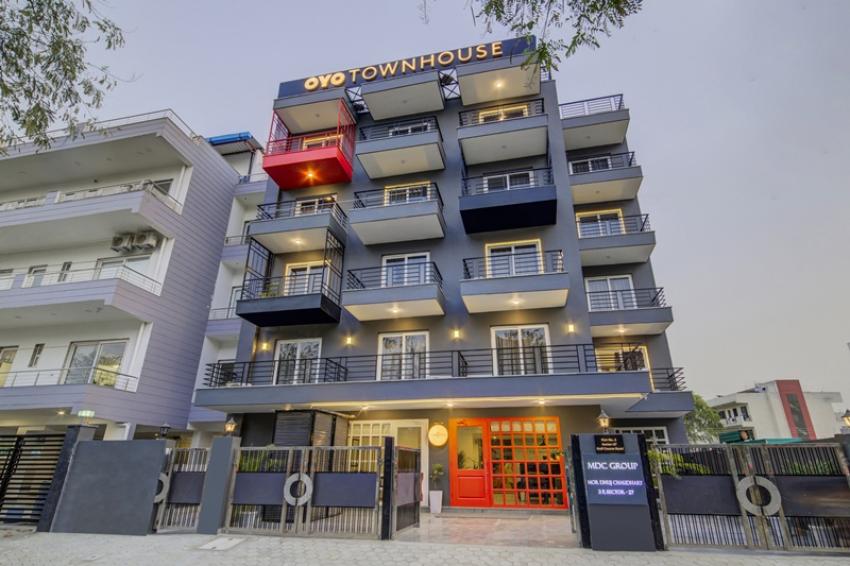 Indian hotel rooms aggregat ...
New Delhi: Hospitality technology platform OYO has announced that its customers will be eligible for a free stay after every 5 night stays in an initiative to boost travel in post-pandemic India.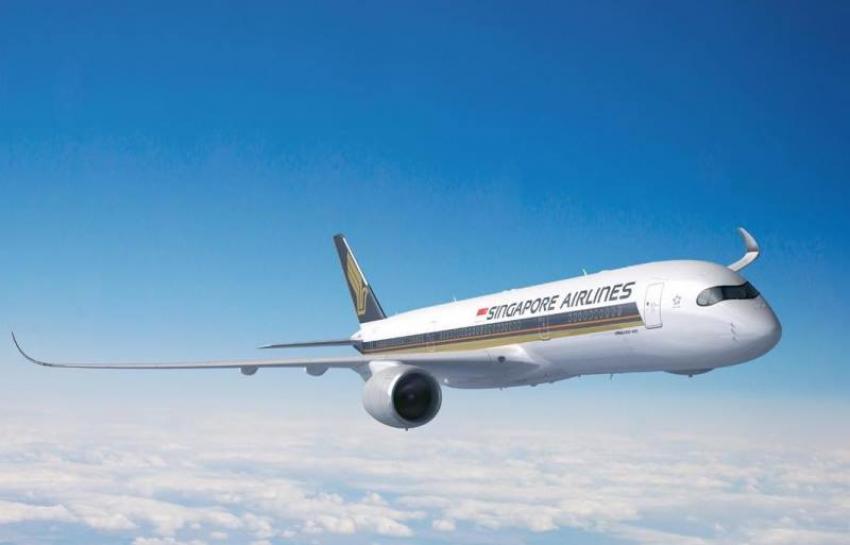 Singapore Airlines offers d ...
With international travel having resumed from India and with summer holidays just round the corner, Singapore Airlines, in collaboration with Singapore Tourism Board, is offering a special family promotion on summer travel to Singapore.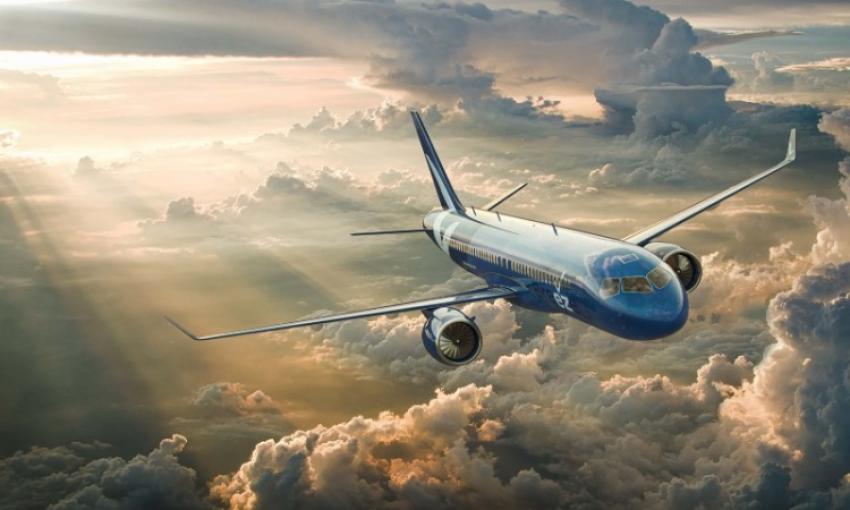 Year-old Breeze Airways in ...
Westchester: American startup airline Breeze Airways announced plans to add cross country flights from Westchester Airport to capture the suburban travel market.