Le Méridien Etoile: Of muted colours and affordable luxury in Paris
Sujoy Dhar | @sujoydhar | 17 Jan 2018, 09:13 pm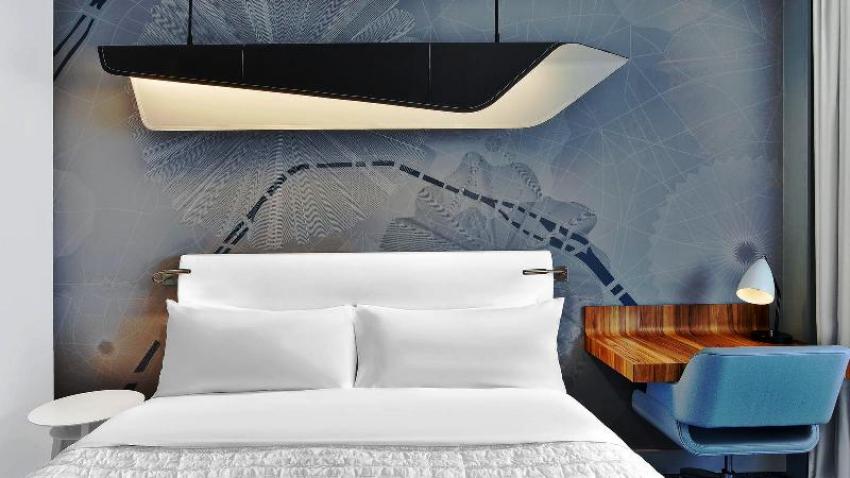 While researching online for this minimalistically chic hotel of Paris, I learnt that Hotel Meridien Etoile (Le Méridien Etoile) was opened way back in 1972 in a collaboration with Air France so that the French capital could accommodate rising number of tourists pouring into the city from all over the world.
More than four decades later and despite the presence of several other beautiful hotels in Paris, Le Méridien Etoile continues to ooze charm with its elegance, modernity and rather restrained yet feel good interiors- right from the reception and lobby to the rooms that offer all comforts without being uncomfortably lavish.
Located in the 17th arrondissement, anchored by Arc de Triomphe and the Champs Elysées, Le Méridien Etoile is said to be still the largest hotel in central Paris.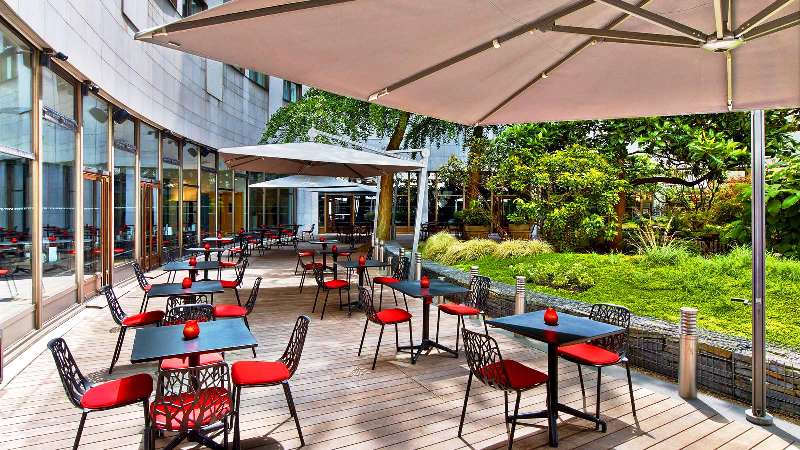 According to the hotel, its rooms were redesigned under French interior architect Jean-Philippe Nuel, while London-based firm Michaelis Boyd restyled all the public areas. Both have drawn inspiration from Le Méridien brand's mid-century modern design aesthetic.
Le Méridien Hotels & Resorts – now part of the American group Starwood Hotels & Resorts Worldwide, Inc. – underwent a multi-million dollar renovation that ended in 2016. Following the refurbishment, this hotel now boasts reimagined guestrooms and suites.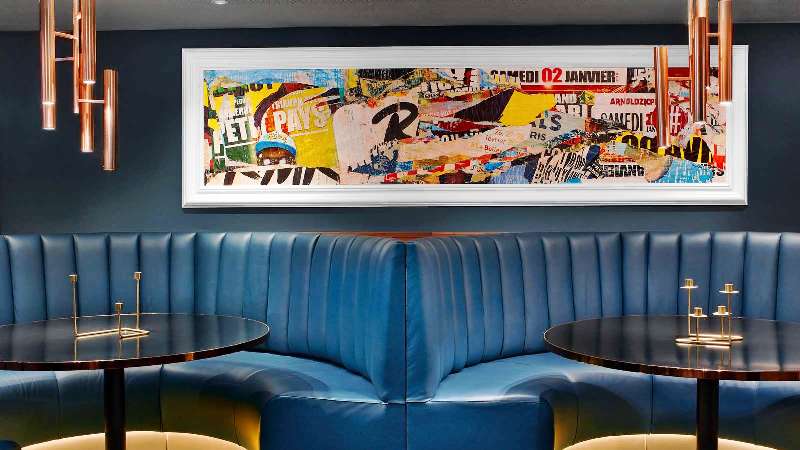 The hotel's public spaces, including the legendary Jazz Club Etoile and brand's signature lobby concept "Le Méridien Hub" (lobby), underwent a transformation. You are greeted with the majestic "Arrival Artwork" positioned at the hotel entrance created by sculptor Arnold Goron depicting a map of the arrondissements of Paris. The brass material of this artwork is signature feature of the Mid-Century Modern style.
The Hub's interaction area in the center of the lobby with its "casual café" ambiance also stokes ones cultural interests owing to the presence of the artworks and photographs the hotel had commissioned.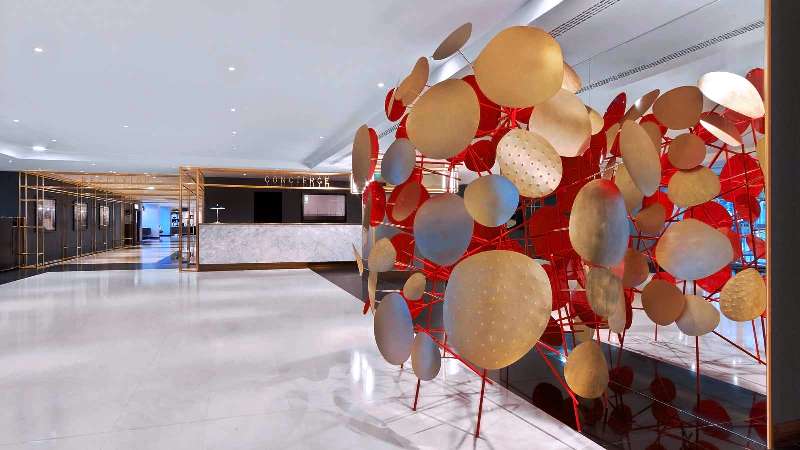 Our one night stay in this hotel was extremely comfortable with the experience enriched by the extremely courteous and helpful staff of the property.
Rooms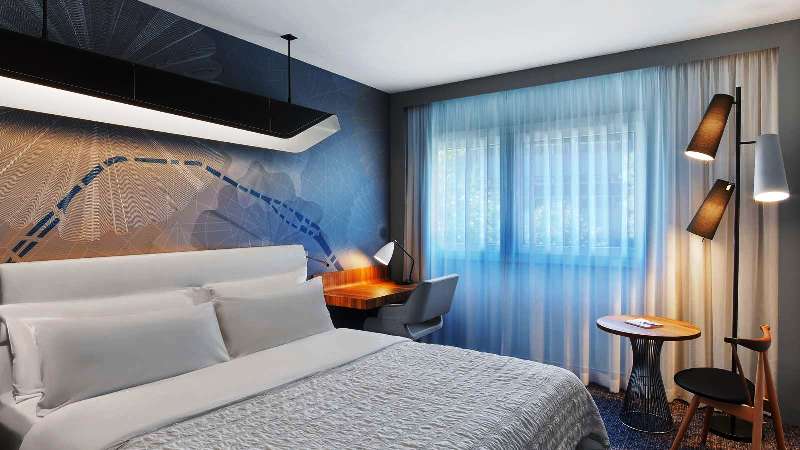 While the rooms in this hotel are available from Euro 189 (Urban Room), a Chic Room for Euro 239 is created in a couture chic spirit, a symbol of Parisian women. The Chic rooms are furnished with refined materials with shades of black, white, grey and yellow adding a charming feel for your stay in Paris. Guests staying in the Chic rooms also benefit from free access to the Open Studios, executive spaces suitable for work, social interaction and relaxation. So you can enjoy a good night's sleep in the Le Méridien Signature bed and keep your valuables in a secured safe and enjoying the high speed wifi can browse some 100 TV channels. Well, also enjoy the Illy coffee voucher and free entry to the Musée Picasso as added benefits.
Eats and Music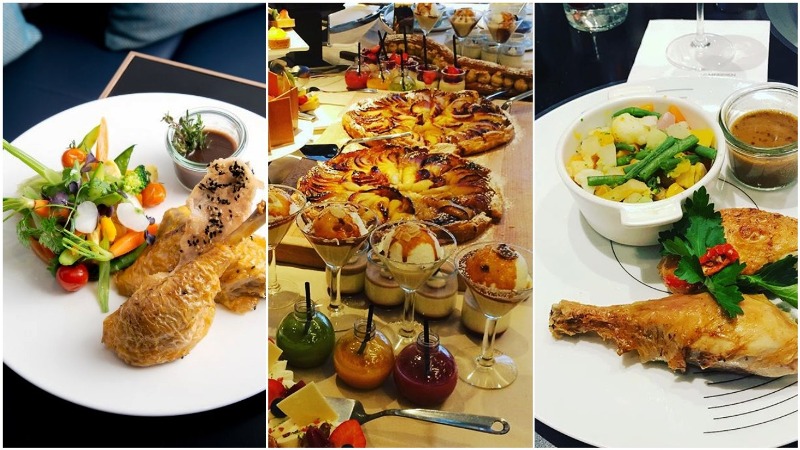 This hotel's dining arrangements are music to both jazz lovers and meat eaters. Ma Chère & Tendre Steakhouse at Meridien is highly rated by the foodies, especially meat lovers. Black Angus, Salers, Charolaise ou Simmental- pick your favorite meat and pair it with delicious homemade sides and sauces and with one of their stock of 30 wine varieties.
Jazz Club Etoile is an iconic music club in this hotel. Created in 1975 with celebrated drummer F.A. Galepides, known as Moustache, the Jazz Club Etoile has been entirely renovated in a mid-century modern style, with an emphasis on bright colours and vintage furniture. Parisian touches once again pepper the decor with white tiles, reminiscent of the metro stations, surrounded by the works of visual artist Christian Gastaldi, who was inspired by the posters displayed in the metro system.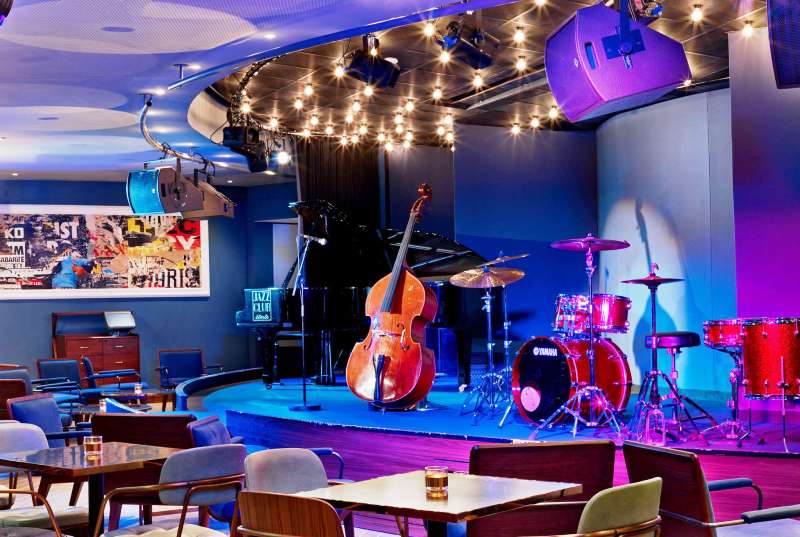 While preserving the essence of the Jazz Club Etoile, former music booker and friend of Moustache, Jean-Pierre Vignola, has collaborated with Jonathan Miltat, an experienced Jazz producer, to renew the musical offering and put the spotlight on Jazz, Soul, Funk and Blues. Both locals and hotel guests alike can now discover legendary artists and new talent in the intimate venue with a new menu curated by Executive Chef Laurent Bélijar.
Recently renovated, the Jazz Club Etoile is a joint to enjoy music and savour a light meal, snacks or cocktails. And not to forget the Patio Etoile. When the weather permits, discover this calm secret garden, ideal for a business lunch or an afterwork drink.


Wellness
The hotel's fitness section is also extremely state-of-the-art.The fitness machines are equipped with touch screens in 15 languages with TV, internet, and games. Complimentary towels, water and even apples make you feel very pampered.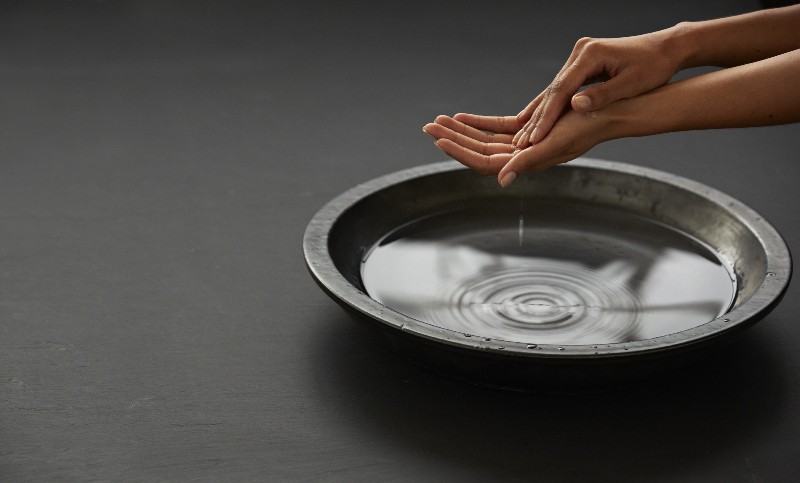 Le Méridien Etoile also offers in-room spa services by monmasseur Paris, that allow a guest to experience a true spa treatment in the room itself.
Great location, competitive room rates and the muted colour palette of grey, light blue and charcoal that define the interiors make a stay in this hotel value for money.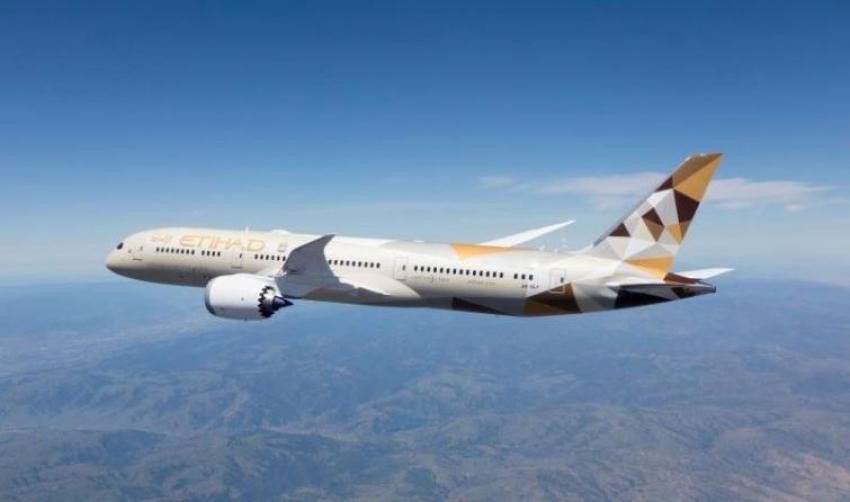 Global student offer launch ...
Abu Dhabi, UAE: Etihad Airways, the national carrier for the UAE, is making it easier for students to travel between university and home or to discover new horizons and cultures, with the launch of its Global Student offer.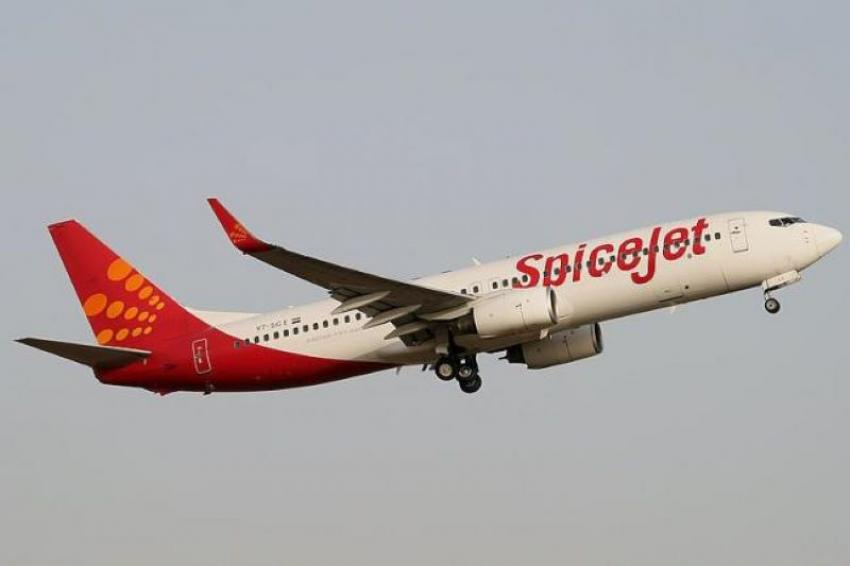 SpiceJet to connect Darbhan ...
Gurugram/NITN: India's private airline SpiceJet on Monday announced the launch of daily flight services connecting Darbhanga with key metros of Delhi, Mumbai and Bengaluru.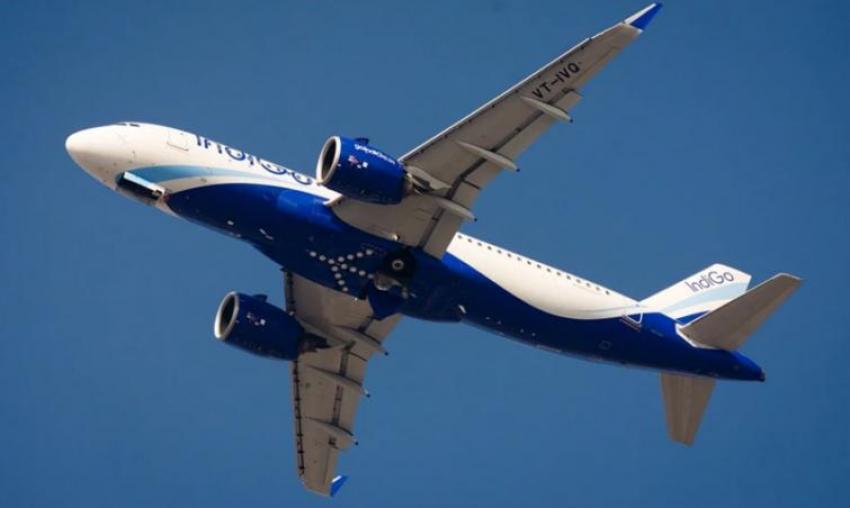 IndiGo commences flights be ...
Kochi/NITN: India's private airline IndiGo commenced two weekly flights between India and Maldives under air bubble from Friday.