This Kolkata cafe tickles your wanderlust buds
Souvik Ghosh/NITN | @gsouvik1 | 11 Apr 2018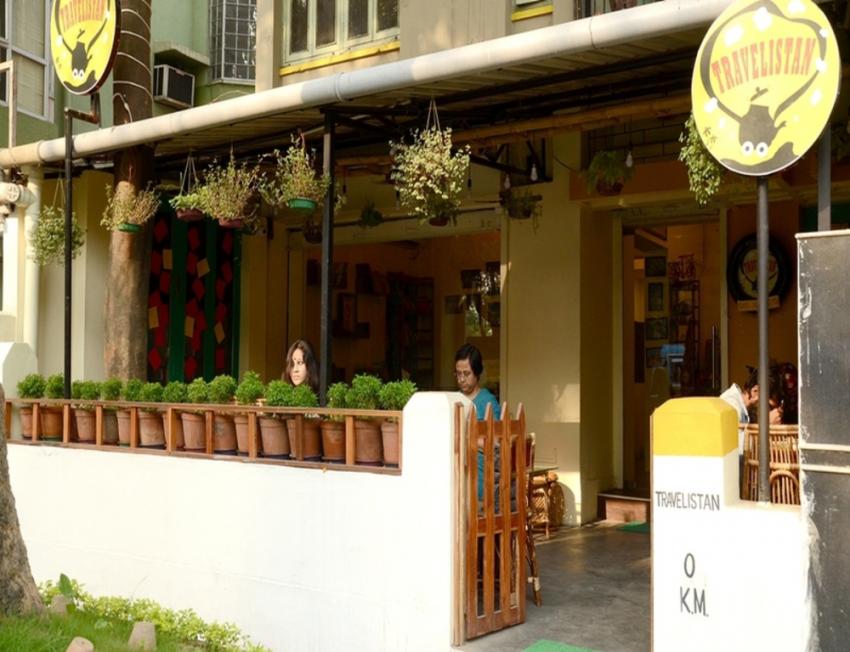 Cafes are dime a dozen in every neighbourhood of Kolkata now, competing with the big brands like CCD or the newly opened Starbucks. But how about visiting several destinations of the world at one stop? With the launch of Travelistan cafe ahead of the Bengali new year in Golf Green, Kolkatans can now go places with their favourite cuppa.
This cafe has been divided into two areas-the outer non air-conditioned part and the inner part air conditioned.
As one enters the cafe, you cannot miss the sight of a red scooter, a rare vehicle now on the streets amid the SUVs, with small maps of all countries in the world.
At a time the dominance of theme cafe can be felt in Ray's city (Kolkata is often known as the city of legendary internationalist filmmaker late Satyajit Ray), the owners of Travelistan, Arijit Dutta and his wife Paramita Gain, didn't miss a chance to emphasise on the decors.
As one enters the cafe though the wooden doors, a big scenery, in which a bus could be seen on its way amid the greeneries, is unmissable which has been complimented by American itinerant traveler Christopher McCandless who had died very young while exploring. His quote "Happiness is only real when shared" gives a moment to the onlookers to contemplate.
However, apart from the scenery, the rest of the cafe is shorn of any such wall paintings or sketches. Rather, Arijit's and Paramita's travel pictures adorn the walls, in the air-conditioned area.
While interacting with Paramita, she said making a cosy environment inside the cafe was their intent.
One of the most unique and interesting features of the cafe was the painting of a world map on the ceiling at the interior part of the cafe. A chandelier hanging from the ceiling lights up the entire space.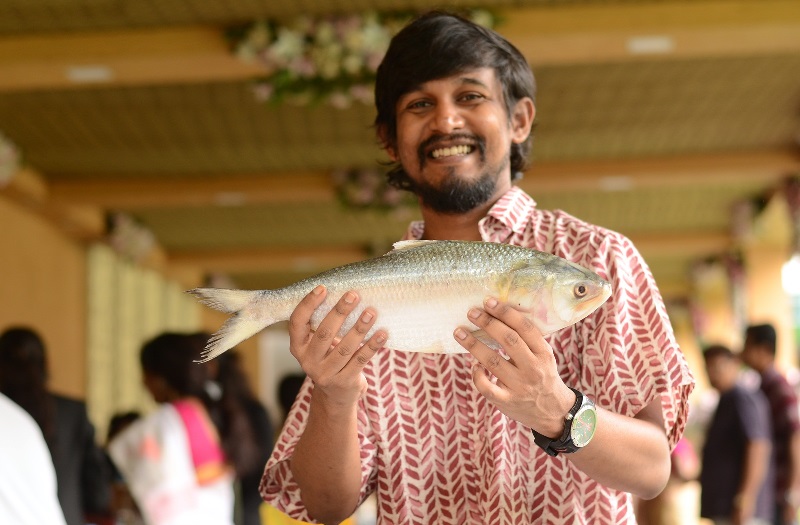 A short library section can well be a draw with those who love literature. A range of both fictional and non-fictional books are stocked.
Holding a cup of coffee on one hand, a bookworm can have the luxury to go through some lines of Nabaneeta Dev Sen or Sharadindu Bandopadhyay or Sunil Gangopadhyay or even Umaprasad Mukhopadhyay.
A journalist like Paramita can also go through the news headlines by picking up any newspaper or read a magazine kept in buckets too.
However, the cafe still do not accept the payment digitally, which could be a bit problematic for the visitors particularly when India is going cashless. The non-availability of wifi for everyone can well disappoint the internet lovers. Paramita told IBNS that only few people who require wifi can avail it on request.
After you clean up your plate and move to leave, you can leave a parting message on one of the walls.
Travelistan, which is reportedly the second travel cafe in the city, has been inaugurated in less than a month's time by Satyen Das, a cycle rickshaw driver, who went to Ladakh in his rickshaw.
Speaking about the idea behind the cafe, Paramita said: "See Bengali people are always into travel and food. So we tried to merge both at one stop. Moreover we had a plan to start a cafe. I remember I could not afford to get into all kinds of cafes as they were overpriced during my college days. So I had a wish to do something similar so that the problem is not faced by others."
Arijit said he has a plan to organise a chatting session inside the cafe where people could share their experiences. "I have a plan to organise a kind of chatting session (in Bengali, thek) where people coming from a summit and can share their experiences.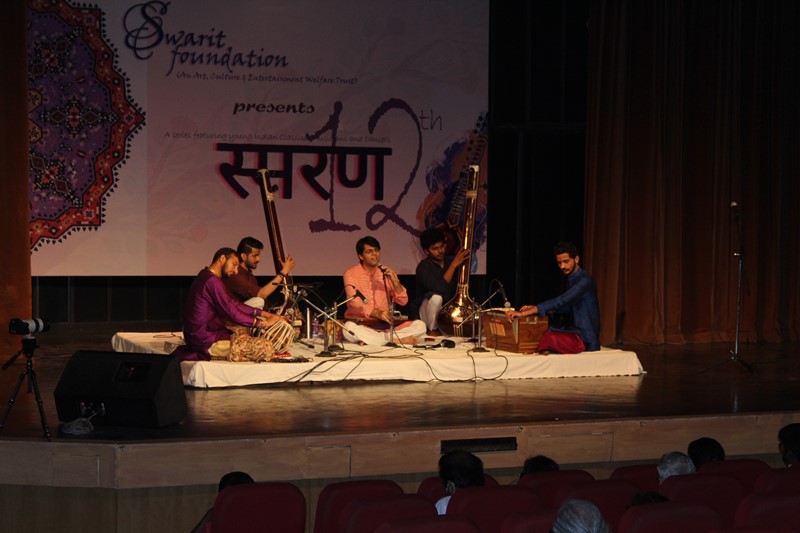 The theme travel has a vivid impact on the cuisine as well though the owners said they will introduce special foods from all states of India elaborately from Bengali New Year.
With the onset of summer, a cold shake or a cup of coffee in the evening could well satiate the customers if they pay a visit.
(Images by Avishek Mitra/IBNS)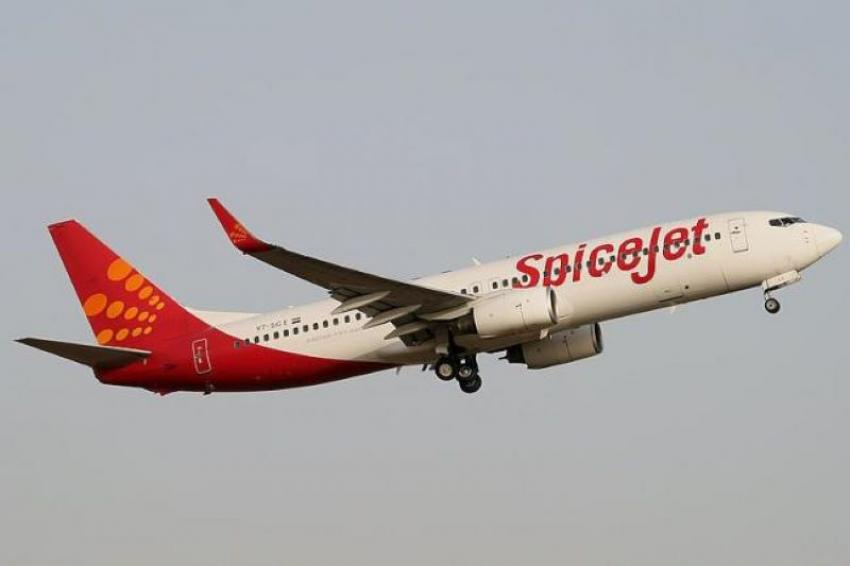 SpiceJet to connect Darbhan ...
Gurugram/NITN: India's private airline SpiceJet on Monday announced the launch of daily flight services connecting Darbhanga with key metros of Delhi, Mumbai and Bengaluru.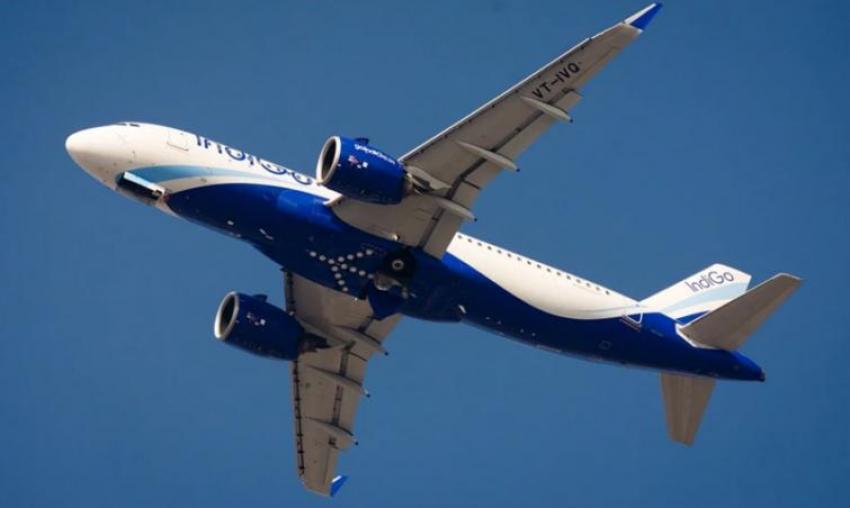 IndiGo commences flights be ...
Kochi/NITN: India's private airline IndiGo commenced two weekly flights between India and Maldives under air bubble from Friday.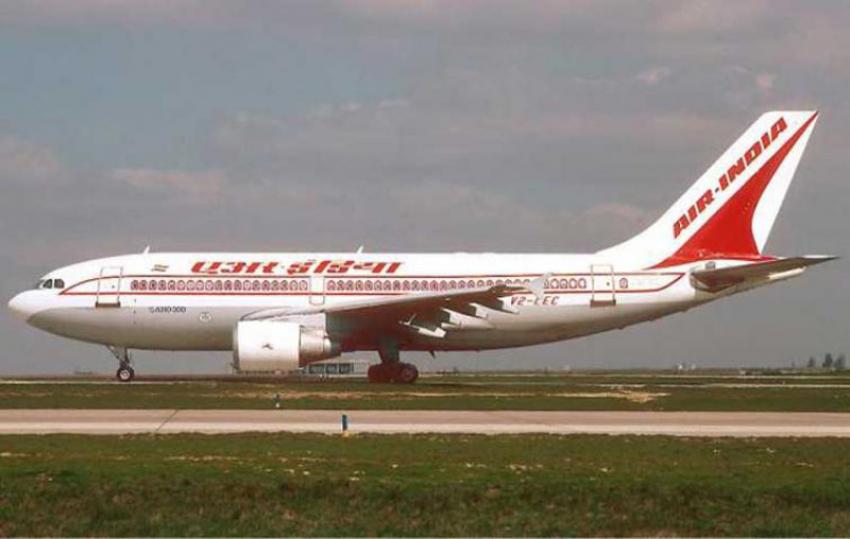 Air India actively consider ...
Kolkata/UNI/NITN: Air India, the Asian country's national airline, is actively considering reintroduction of its Kolkata-London-Kolkata direct flight soon after getting nod from the Aviation Ministry and Airport Authority of India (AAI) and clearance of other technicalities.