Travelogue
Off The Beaten Track
The Pensive Prince of Denmark
Trans World Features 04 Jul 2013, 05:49 am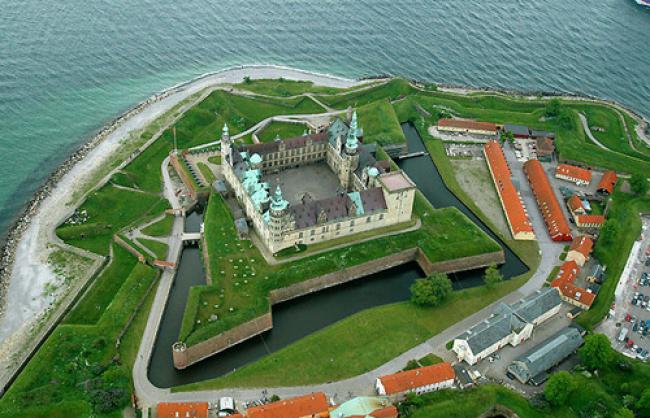 New research reveals that Hamlet, the ill-fated hero of Shakespeare's famous play, is not from Denmark at all, but could be from Ireland. But does it matter to those who are weaned on this great classic? Rajashri Dasgupta reports from Copenhagen
Is he, or is he not Hamlet, the Dane? After having claimed for so long that the tragic prince of William Shakespeare's eponymous play, Hamlet, had his origins in Danish mythology, literary scholars now provide evidence that Denmark's famous prince was, in fact, of Irish linage, a Celt, and is not a Dane at all.
The myth of the pensive prince set in Denmark's Kronborg Castle has been kept alive with Hamlet, one of the most famous and frequently performed plays in the world. This mid August, the splendid courtyard of the Kronborg Castle, the location of Shakespeare's play, will come alive with world-class production of Hamlet and his father's ghost, while the audience will sit spellbound, brooding over whether "To be or not to be….". Set in the kingdom of Denmark, the play explores themes of revenge and treachery. It recounts how Hamlet exacts revenge on his uncle for murdering his father, ascends the throne and marries his mother.
Having Hamlet performed in Kronborg Castle every August has been a tradition, this year is no exception despite new research findings about the prince's Celtic origin. In the magical light of summer nights in the open courtyard of Kronborg, well known performers have enthralled audience every year; among the greats to play Hamlet includes Sir Laurence Oliver, Christopher Plummer and John Gielgud. In 2000, UNESCO placed the majestic Kronborg Castle on the prestigious World Heritage Site list.
Hamlet's quaint name has intrigued scholars for centuries and its origin has been a topic of research. Students of English Literature in Indian universities wade through tomes of paper to understand what and who inspired Shakespeare's most famous protagonist. And like mythical heroes and gods all over the world ( including India that has many), the origin is intricately woven in folk tales and sagas that make it difficult to pinpoint the exact source.
According to some, Shakespeare's Hamlet was inspired by Amleth, a medieval saga taken from a 12th century book written by scholar Saxo Grammaticus. His book, in fact, is a rich source of Danish early medieval history. But Amleth did not originate in Denmark, others vociferously argue; they show evidence that Saxo's Amleth in turn is based on a Scandinavian tale of the 10th or 11th century with a character named Amlothi.
What has now come as a dramatic twist, and a bit of a climax, is new revelations on the origin of the fictional Hamlet. Now Lisa Collinson, an expert in old Nordic languages from the University of Aberdeen in Scotland, according to the UK-based The Guardian newspaper, has traced the unusual name of the prince to Admlithi (the 'd' is silent) in an 8th or 9th century dark Irish tale about a doomed Celtic king. Collinson's work has been recently published in Oxford University Press's prestigious Review of English Studies.
Young Danes like Mathias Andersen of Copenhagen Business School are not unduly perturbed by the turn of research discoveries about Hamlet's linage. "Hamlet hasn't been part of my childhood upbringing, he is not a Danish folk tale hero. Hamlet is important to those who were brought up reading international classics." In fact, the myth of Holger the Dane, whose statue slumbers in the dark, damp cellars of Kronborg Castle has been of greater importance as a national symbol for Danish people though he too strictly is not a native of Denmark, but wandered north to the Scandinavian shores from medieval France. The statue of the giant Dane in armour with an even more impressive flowing beard, his muscular folded hands over his sword, and his shield by his side was immortalised by fairy tale writer and poet, Hans Christian Andersen. Children love to listen how the stone Holger rises from his deep sleep and turns into flesh and blood to defend his people against the enemy.
However, for tourists like Nandini Sen and her family from Delhi who grew up reading English classics and Shakespeare, the disappointment over the new academic find on Hamlet's origin is visible. "Hamlet, an Irish? Oh dear, there goes the romance about the brooding prince of Denmark," she says, looking dismayed at the Kronborg Castle. "But the turret, the moat and the courtyard are just as Shakespeare described them in his play," she argues. "Me thinks I even saw Hamlet's father's ghost against that window".
Says American tourist Betsy Rawling, "The origin of Hamlet doesn't matter, and there will be new discoveries every few years.... Shakespeare located his play in this castle and we have come to see it. It's gorgeous." Given the popularity of the castle during his time, scholars argue, that the great playwright used his imagination to locate his famous play.
In Shakespeare's time, Elsinor with the Kronborg fortress in the northern tip of Denmark was a powerful sea port that controlled access to the Baltic Sea. Hamlet's castle is indeed Kronborg, say researchers, the setting of Shakespeare's tale, which reverberates with its history and atmosphere. But whether Shakespeare ever visited the castle is "not known" -- most likely not--, our guide at the Castle tells us. Since the city was also a cultural hub due to its prominent location, what is known is that British and Scottish actors from Shakespeare's entourage had visited Kronborg as guest stars; their stories about the castle may have inspired the playwright's imagination, feel researchers, to locate his Hamlet at the castle.
Though literary doubt has been cast about the origin of the fictional prince, the Kronborg castle –the home of Prince Hamlet – continues to be popularly called Hamlet's castle, situated in Helsingor, immortalised as Elsinor in the play as "Hamlet's town". For most Danes, this is a big relief. After all, Kronborg is one of the most famous Renaissance castles in northern Europe and Denmark's most important historical site. More than 2 lakh tourists visit the castle annually. For most visitors like the Sens from India, regardless of the prince's controversial origin, Kronborg remains the castle where Prince Hamlet spotted his father's ghost.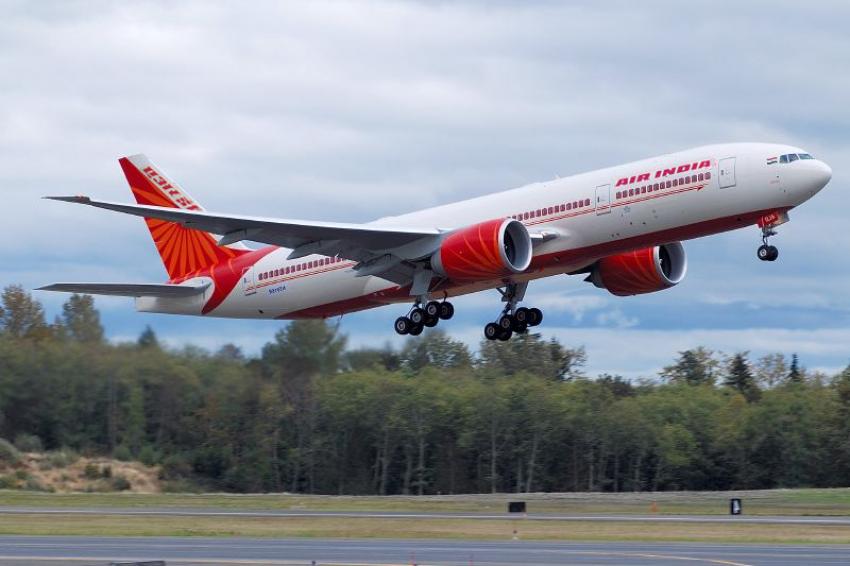 Air India deploys newly ind ...
Gurugram: Air India, a global airline in India, has initiated the deployment of its recently acquired Boeing 777 aircraft to serve all three non-stop routes from Mumbai to the United States.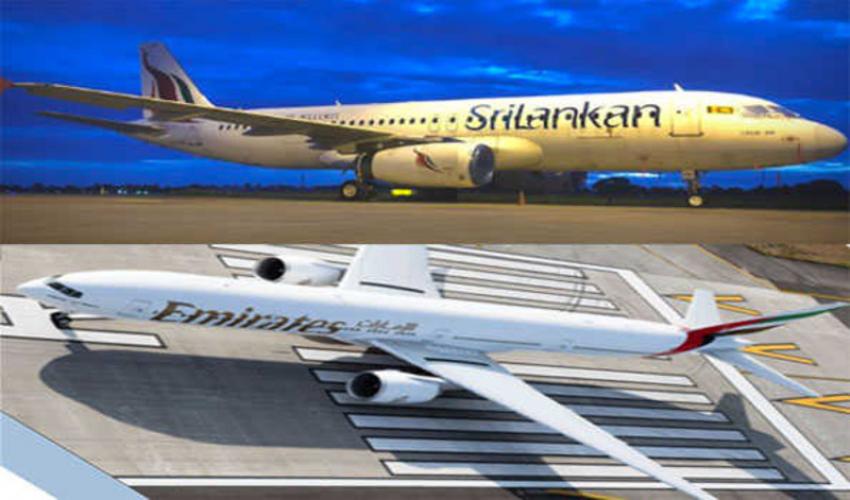 SriLankan Airlines, Emirate ...
Colombo/UNI: SriLankan Airlines and Emirates have entered into a reciprocal interline agreement aimed at bolstering connectivity for travelers.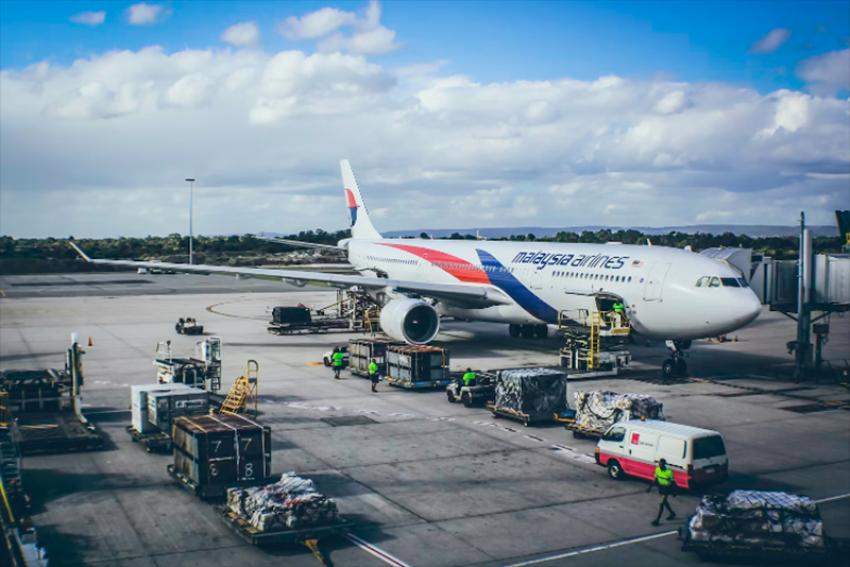 Malaysia Airlines introduce ...
Kuala Lumpur/NITN: Malaysia Airlines is offering introductory fares on their three new services between Kuala Lumpur and the Indian cities of Amritsar, Thiruvananthapuram and Ahmedabad.