Looking for global fusion on a veggie platter? Hakuna Matata!
06 Aug 2016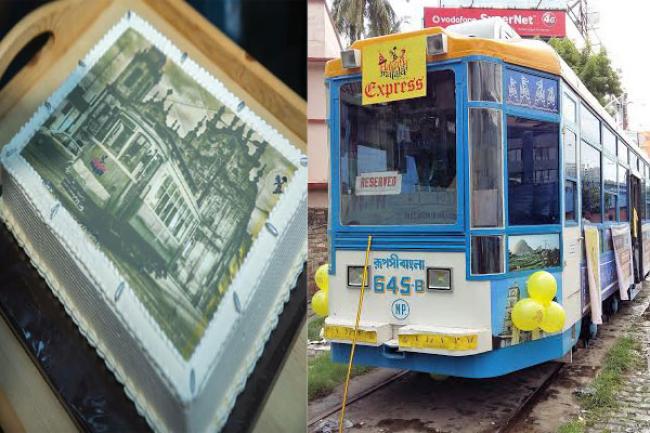 Kolkata, Aug 6 (NITN): A year ago, they dared to challenge tradition by serving global fusion food at their exclusive vegetarian restaurant located on a street known for its meaty delights and, a year later, they embraced Kolkata's penchant for heritage by deciding to inaugurate their birthday celebrations in a tram on Wednesday.
That is Hakuna Matata for you!
Started by a young couple, Prabhas Dutta and Pallavi Ruia Dutta, the restaurant, at a prime location on Park Street in Kolkata, takes its name from the Swahili phrase, which means 'no worries', and serves what they call 'hand crafted blend of Euro Asian flavour as well as some Indian tadka to American or French cuisine."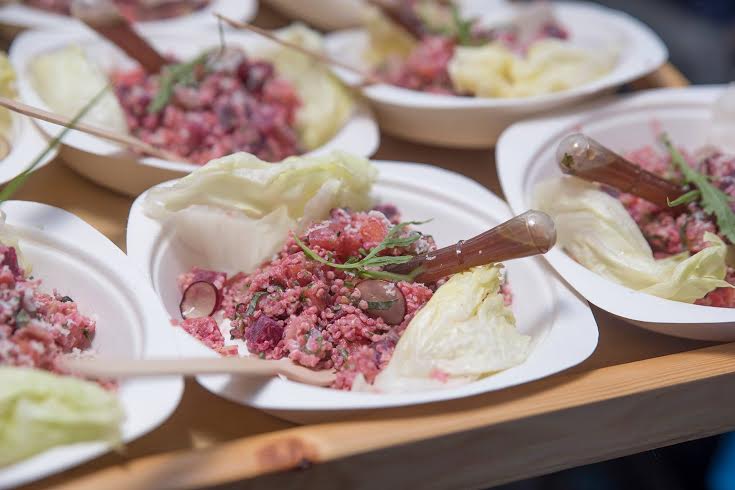 Although the rain played spoil sport as the Duttas welcomed their guests aboard the luxury air-conditioned tram waiting at the Ballygunge Tram Depot, decorated with balloons, banners and cutouts of Hakuna Matata mascot --Koko, it could not damp the festive cheer.
As the tram, dubbed the 'Hakuna Matata Express', made its way through some of Kolkata's busiest streets and junctions -- Gariahat, Rashbehari Avenue, Hazra, Alipore, Ekbalpore -- past the Maidan and finally to Esplanade, the jaw-dropping expressions of the onlookers' were a photographers' study while thankfully, the translucent glass hid the flurry of activities inside.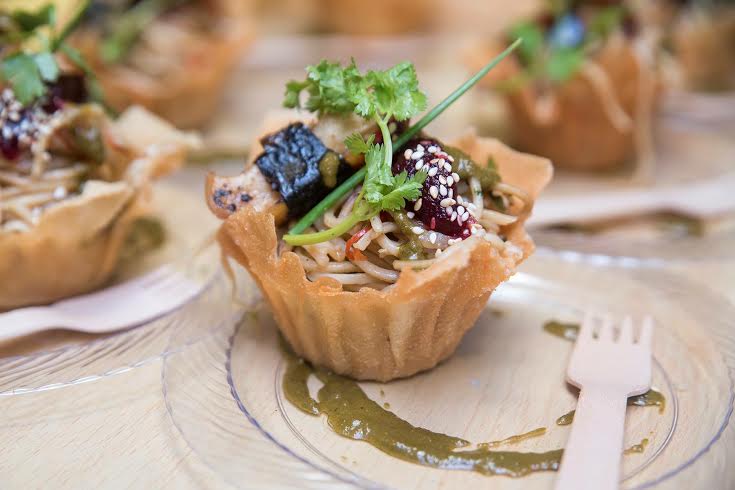 Music heralded the arrival of the first of the five course meal -- Peruvian Root Veggie Ceviche -- a typical seafood dish modified with root vegetables and served with quinoa tossed, feta cheese coated, limoncello vinaigrette dressing.
Next arrived a Chinese Katori, filled with noodles topped with baked apple nori wedge, beetroot quenelle, and a dollop of goat cheese.
Ekbalpore-Mominpur was lost in a blur as the Litti Chokha Shot arrived - chokha filled litti served on a shot glass filled with vodka infused pear salsa.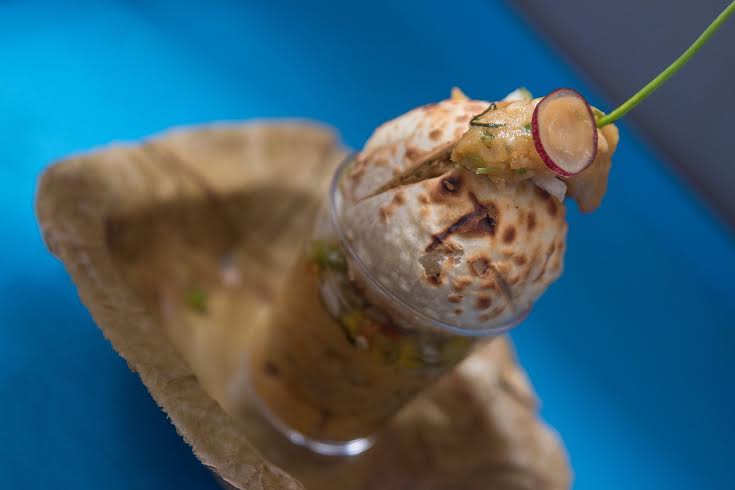 As the mushroom-filled Orange Polenta Bomb arrived, decked with sun-dried tomato and a pesto cream base, the tram made a brief stop within the green Maidan -- everyone rushing out to click a few selfies and groupfies.
The Choco Moon, a chocolate flower filled with basil infused chocolate sauce, praline, mousse, cream cheese dollop, followed by a Paan Booster rounded up the meal in style.
But a special mention must be made of the chef's team who, almost miraculously, conjured up the plated meals -- each a delight to the eyes and palate -- within the confines of the tram, and served them without a single complaint despite a dozen photographers blocking their way.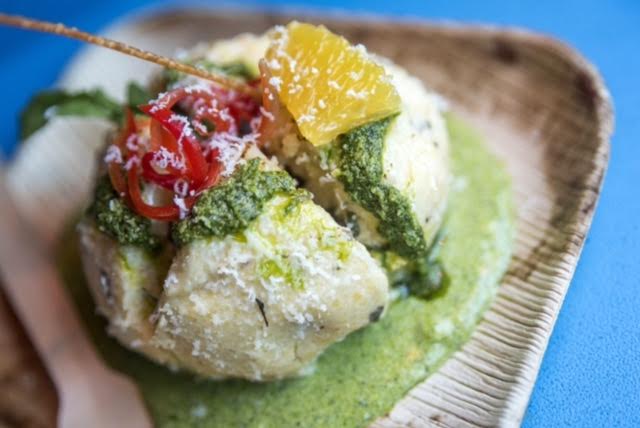 The trip ended at the Esplanade Tram Depot but not the celebrations as a birthday cake arrived.
Postscript: The Duttas have promised their mascot Koko a world tour -- every month guests at Hakuna Matata will be able to taste a dish from a country on Koko's itinerary.

(Reporting by Uttara Gangopadhyay)

Images: Food: Hakuna Matata; Tram: Uttara G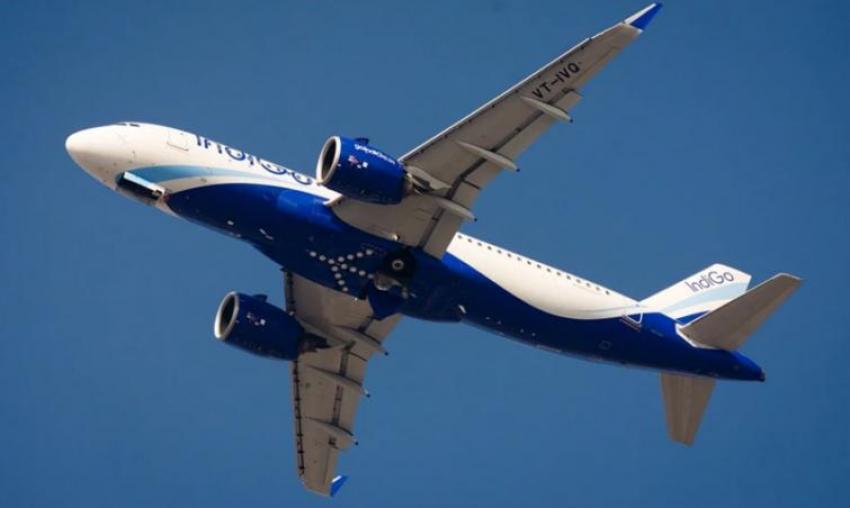 IndiGo commences flights be ...
Kochi/NITN: India's private airline IndiGo commenced two weekly flights between India and Maldives under air bubble from Friday.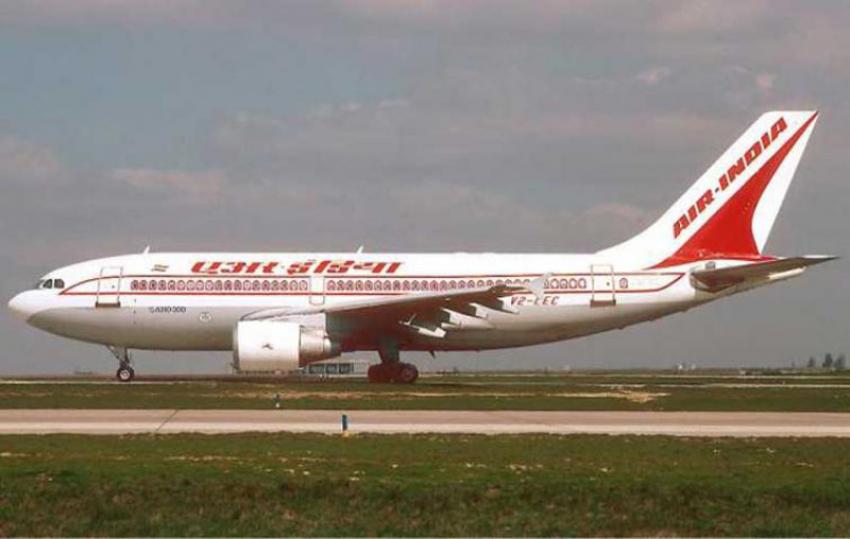 Air India actively consider ...
Kolkata/UNI/NITN: Air India, the Asian country's national airline, is actively considering reintroduction of its Kolkata-London-Kolkata direct flight soon after getting nod from the Aviation Ministry and Airport Authority of India (AAI) and clearance of other technicalities.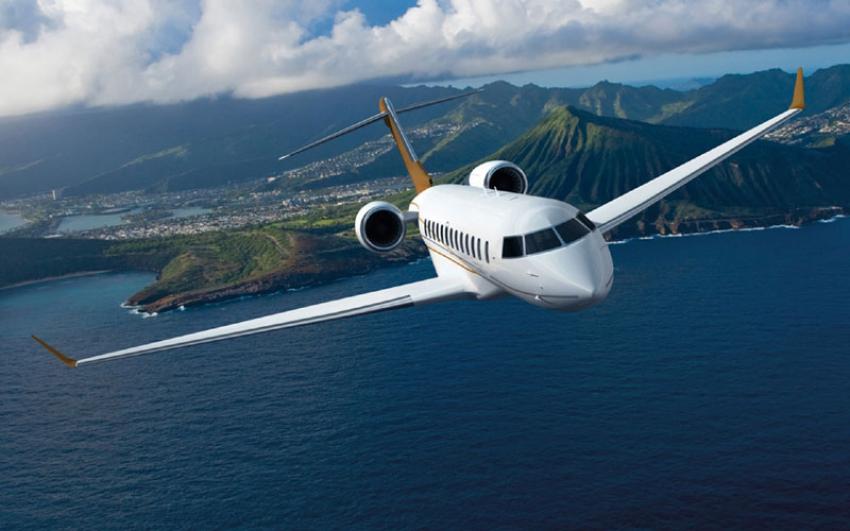 CapaJet announces Southeast ...
New Delhi: After successfully operating a number of repatriation flights in the last two months, bringing back thousands of stranded Indians home, CapaJet on Monday announced that it would be operating new flights beginning Aug 19 targeting key routes in South East Asia & Pacific. These flights will be operating from Jakarta, New Delhi, Port Moresby, Nadi and will touch down in Delhi, Singapore & Jakarta.