Eight reasons why you should visit Scotland
Not In Town | @notintownlive | 07 Jul 2017, 10:01 am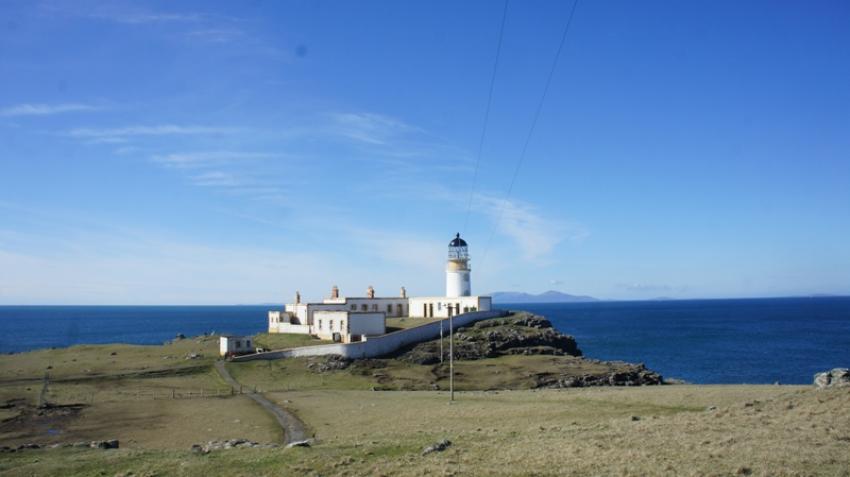 Content executive at VisitScotland, Amy Robertson in her blog lists eight reasons why you should pack your bag and head towards Scotland.
1. BE PART OF THE YEAR OF HISTORY, HERITAGE AND ARCHAEOLOGY
Once-buried Neolithic settlements, mysterious standing stones and crumbling medieval castles are all part of Scotland's rich history. We're set to celebrate all these and more in 2017, the Year of History, Heritage and Archaeology. As well as visiting historical sites and exploring our heritage and traditions, such as Gaelic, folk music and storytelling, you can join in with some fantastic events.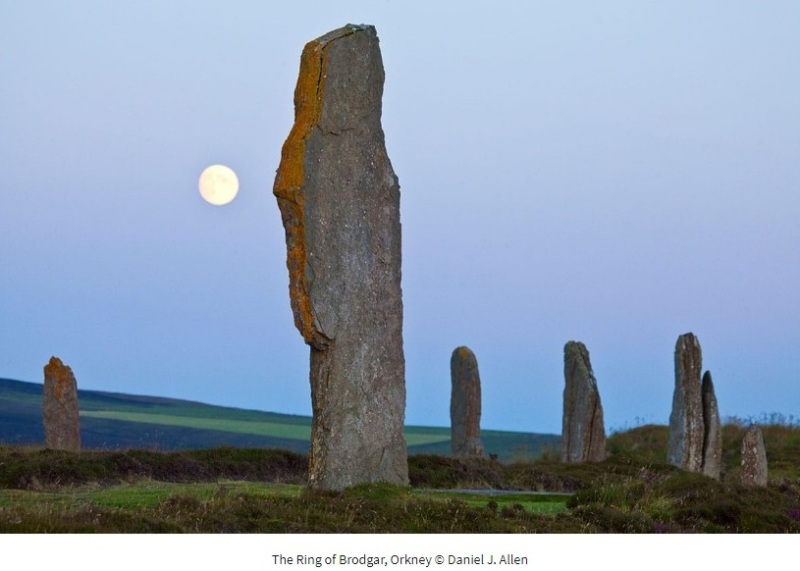 On April 18, take part in World Heritage Day with exciting celebrations at some of our UNESCO World Heritage Sites with Scotland in Six. From glow-in-the-dark adventures at the Heart of Neolithic Orkney to steam punk surprises at the Forth Bridge, there's a dynamic range of events which will really bring Scottish history to life.

2. CELEBRATE AS EDINBURGH FESTIVALS TURNS 70
1947 was the year that put Edinburgh on the world map as a cultural hub. The Edinburgh International Festival was established, with the Edinburgh Festival Fringe and the Edinburgh International Film Festival following closely on its heels. Now well and truly recognised as the festival capital of the world, the city is home to 12 festivals annually, encompassing everything from experimental, mind-blowing science to silky jazz and blues music.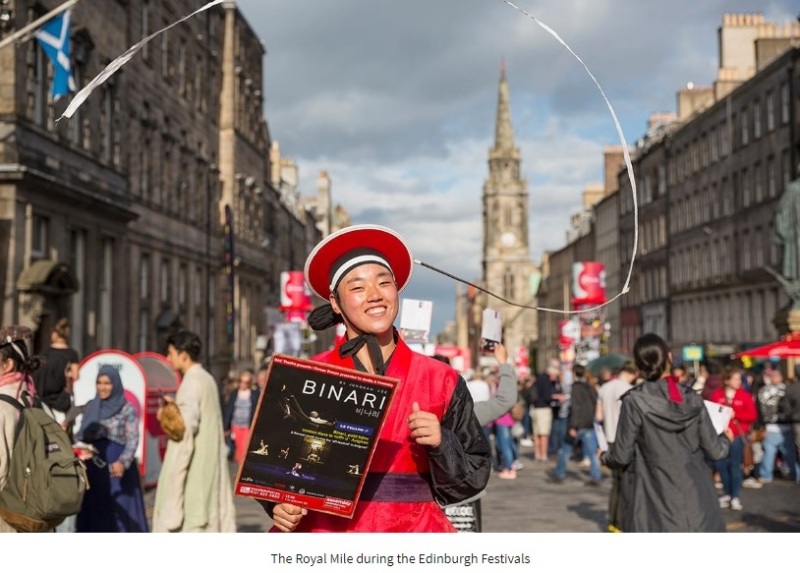 Witness the International Festival's magnificent opening event, entitled Bloom, which celebrates the transformation of the city over the last 70 years through an immersive experience of colour, sound and texture. The programme also features PJ Harvey, Macbeth performed by Teatro Regio Torino and Letters Live amongst other great shows.
3. SEE A BRAND NEW MODERN ENGINEERING WONDER
Due to open in the summer, the newly constructed Queensferry Crossing will be the longest three-tower, cable-stayed bridge in the world stretching 1.7 miles (2.7km). The impressive structure will link road traffic from Edinburgh and the Lothians to Fife. Appearing like three giant yet graceful sailing boats over the water, it's dramatically different from the existing Forth Bridge, the red cantilever railway bridge, and the Forth Road Bridge, a suspension bridge, which currently span the Firth of Forth.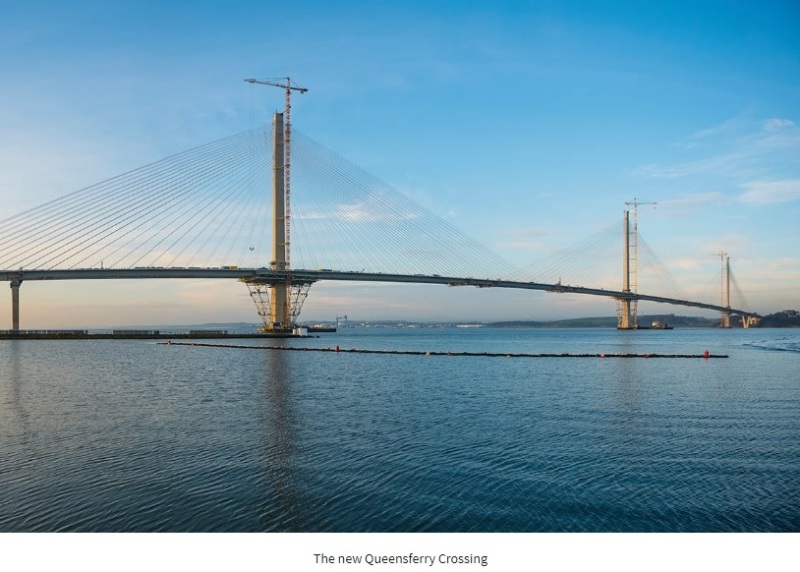 The Forth Road Bridge will now serve public transport as well as walkers and cyclists, so you could cross it on foot or on two wheels and admire two neighbouring engineering wonders of old and new; the modern Queensferry Crossing and the 127-year-old Forth Bridge.
4. TRACE THE BEGINNINGS OF POTTER MANIA
It's hard to believe that 20 years have passed since the cultural phenomenon of Harry Potter was first introduced to the world – it was in June 1997 when Bloomsbury published J.K. Rowling's Harry Potter and the Philosopher's Stone with an initial print run of 1,000 copies. Rowling wrote the novel in cafés around Edinburgh, including The Elephant House. It's thought that Edinburgh and Scotland provided some inspiration for the book series, and the stunning landscapes of the Highlands were actually used in the films (who can forget that train scene?!).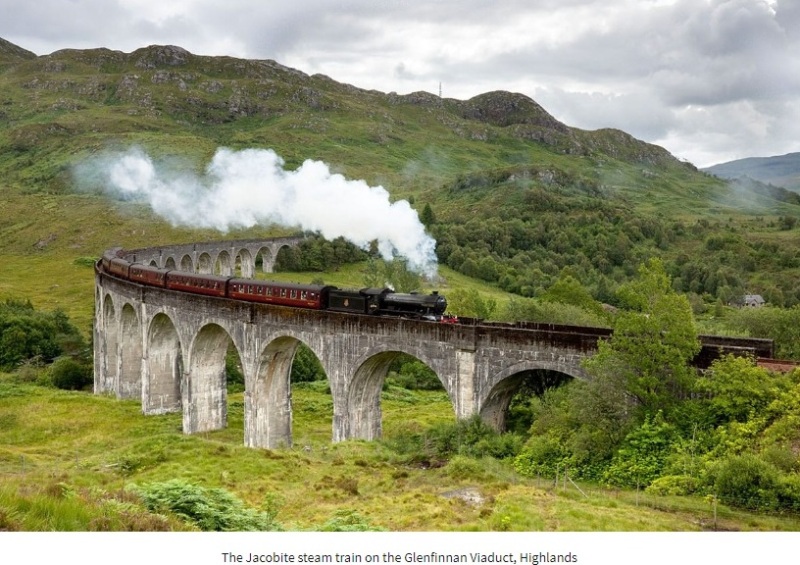 Perhaps it's time to round up your Ron and Hermione and plan a magical Scottish adventure? Follow our Harry Potter itinerary to discover enchanting scenery and spellbinding locations.
5. VISIT AN EXCITING NEW CULTURAL ATTRACTION
Located in the heart of town's Heritage Quarter, the brand new Dunfermline Carnegie Library and Galleries will open in May 2017. Inside this state-of-the-art centre lie a new museum, art galleries and a reading room full of local history – it's the perfect place to find out about Dunfermline-born philanthropist Andrew Carnegie. The new building is actually joined onto the world's first Carnegie Library, fusing old and new architecture.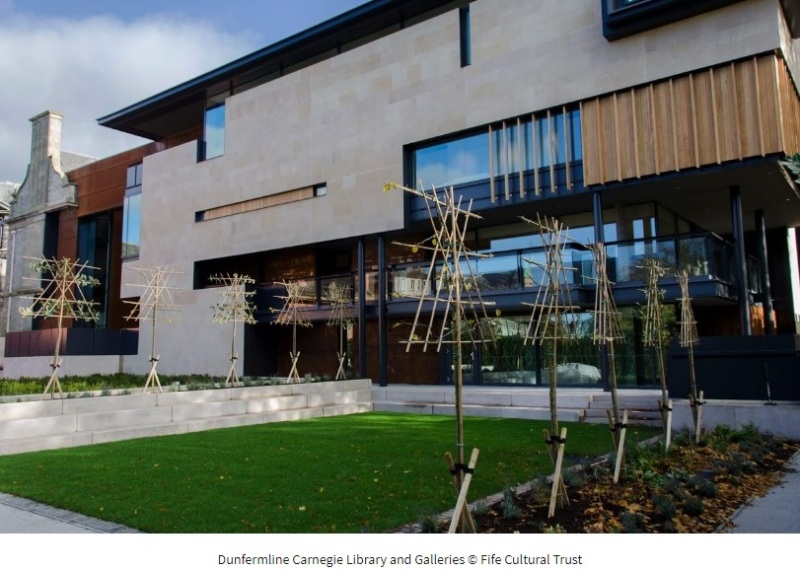 In addition, you can browse the new shop or sit back in the mezzanine café which overlooks Dunfermline Abbey. If coming from Edinburgh by car, you could take the new Queensferry Crossing on your way!
6. FIND FANTASTIC NEW PLACES TO SLEEP
In Scotland, there are already some fabulous places to rest your head, from unique hideaways and unusual self-catering properties to swanky hotels, packed with luxury from top to bottom. But if you're looking for the hot new place to stay, we've got a couple of pretty spectacular suggestions.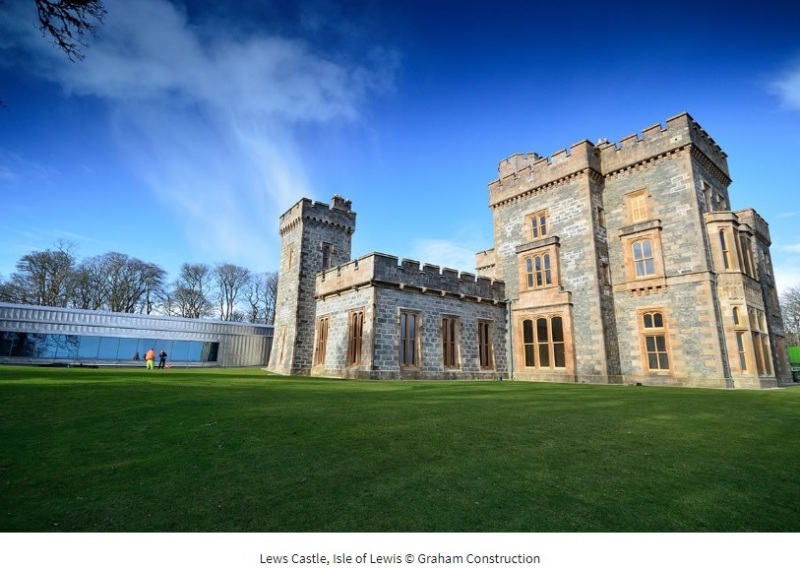 Natural Retreats will open stylish and elegant apartments and bedrooms in the recently renovated Lews Castle on the Isle of Lewis. This gothic-revival style building has a fascinating history, having been a wartime hospital during WW2, a college and a school. When it comes to quirky in the countryside, book a break at the Bus Stop in East Lothian. Located on a working farm, two buses have been converted into luxury accommodation, complete with log fired hot tubs, BBQs and sublime views of the Lammermuir Hills. Or, find more accommodation in Scotland.
7. EXPLORE THE FILM LOCATIONS OF THE LATEST BLOCKBUSTER
The camera loves the Isle of Skye; with its breathtaking landscapes and striking geological formations, it's no surprise that it's been used as backdrop in dozens of movies. Once you've seen the new epic fantasy King Arthur: The Legend of the Sword, (directed by Guy Ritchie and due to be released in the UK on 19 May 2017), you can visit one of the filming locations on Skye.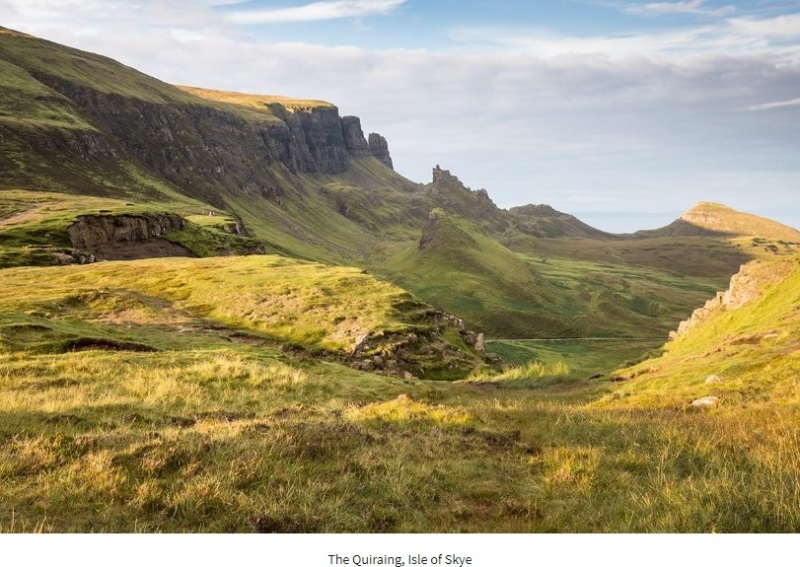 Not to be missed is The Quiraing, a mighty landslip on the northernmost summit of the Trotternish Ridge. This area was also used in the fifth instalment of the Michael Bay directed Transformersseries, Transformers: The Last Knight (due to be released in the UK on 23 June 2017).
8. HAVE YOUR TASTE BUDS TICKLED
There's no shortage of delicious food and drink experiences in Scotland, and in 2017 you'll find a few more tasty additions! Take a distillery tour with a difference at the Crafty Distillery in Newton Stewart and find out about their modern approaches to distilling on the 'Tour, Taste & Mix' experience where you'll not only sample their gins, but you'll have a go at shaking up a few cocktails.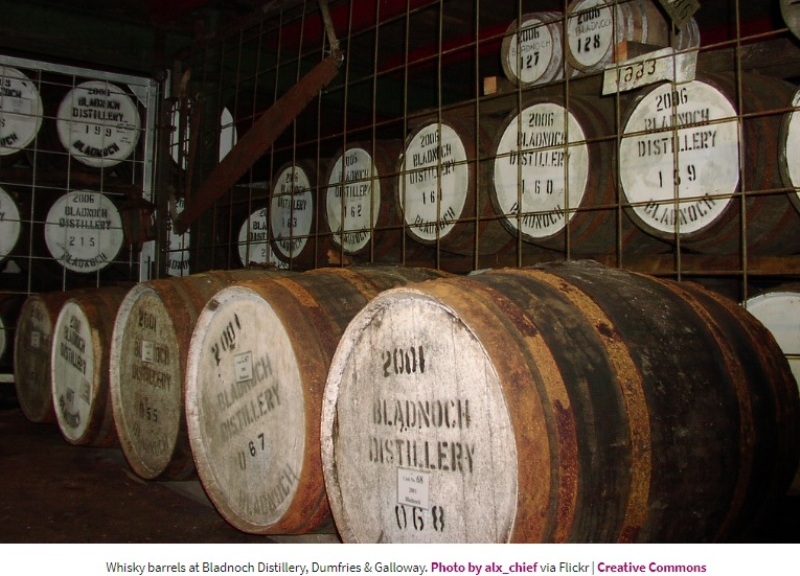 Just in time for its 200 year anniversary, Bladnoch Distillery, also in Dumfries & Galloway, will reopen its doors once again to visitors this autumn after several years of closure. Tour this Lowland distillery which was originally founded in 1817 and at the end try Bladnoch whisky at its source.

Images: Screengrab from visitscotland.com
(The view expressed here strictly belongs to the author.)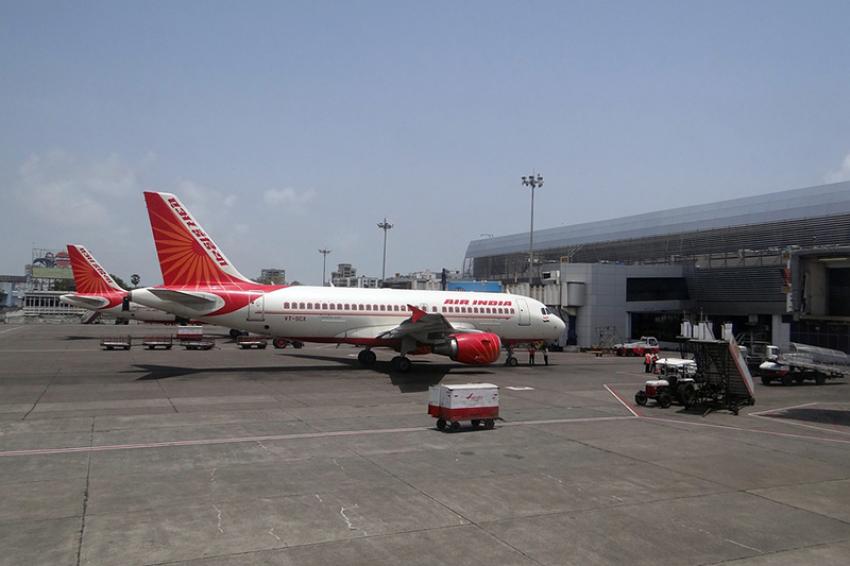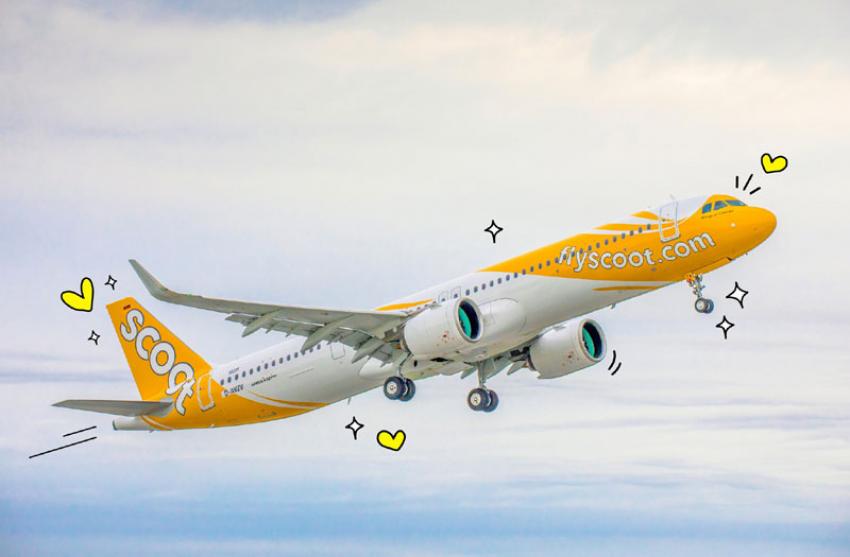 Scoot will steadily increas ...
Singapore/NITN: Scoot, the low-cost subsidiary of Singapore Airlines (SIA), announced that it will steadily resume flights to and from China buoyed by further relaxation of border restrictions imposed during the pandemic.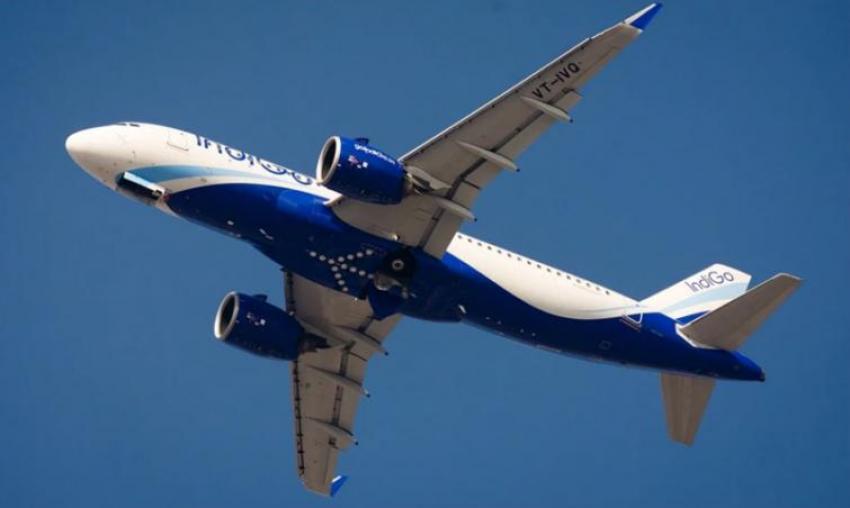 IndiGo introduces exclusive ...
Indian carrier IndiGo has announced exclusive flights between Bengaluru to Kolhapur, and connecting flights via Bengaluru from Coimbatore to Kolhapur, effective Jan 13, 2023.