Nine stops you make on a road trip though The Yellowstone Loop
NITN | @notintownlive | 03 Sep 2018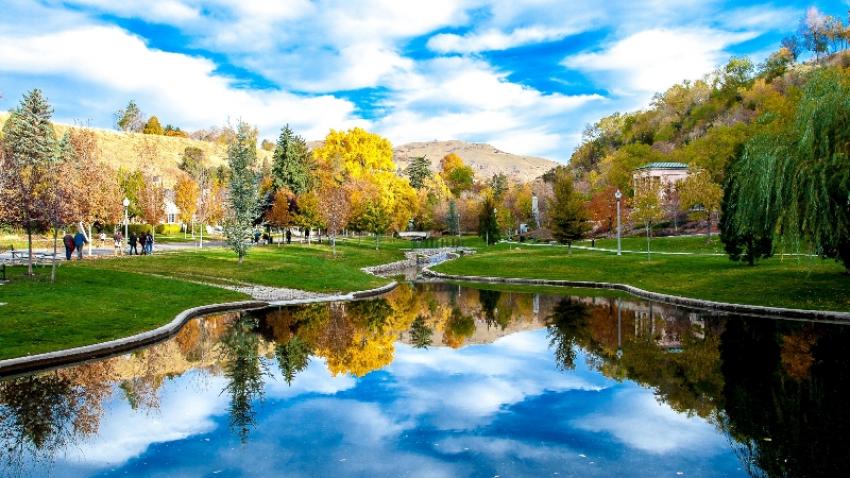 A vast, scenic landscape provides the timeless backdrop for the western United States. Mountains rise against big blue skies, geysers and hot springs bubble up from the earth, and wildlife abounds.
Appreciative residents live among it all in manageable yet exciting cities and towns. Near the middle of the West region, you'll find Yellowstone National Park, one of the highlights of the U.S. National Park system. Below find 9 stops you must make on your road trip through The Yellowstone Loop.
An ideal way to experience everything the region has to offer is to take a road trip through the states of Utah, Montana, Wyoming, and Idaho that showcases Yellowstone and offers a chance to explore so much more of what the West has to offer. The gateway for your journey: the easily accessible capital of Utah, Salt Lake City.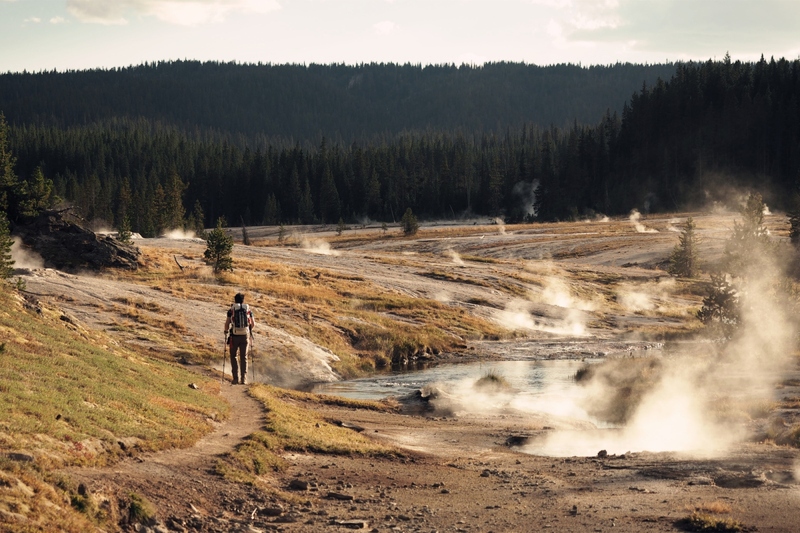 Stop One: Salt Lake City, Utah
Known for: Temple Square, proximity to mountain resorts
Recommended stay: 2-3 days
Take note of two things when you arrive in Salt Lake City: First, it's a big, busy city of almost 200,000 residents, but it's set beside the stunning landscape of the Wasatch Mountains and their world-class ski and snowboard resorts; second, Salt Lake City International Airport sits only 12 kilometers from the center of the city. Start your journey in the historic and spiritual heart of Salt Lake City, Temple Square. It's the spot where the city was founded in 1847. Nearby you'll find a variety of eateries and bars, and you can shop at City Creek Center, which boasts more than 100 stores and restaurants.
Spend a few days exploring the city, or start your journey to Yellowstone sooner. To do so, head north on Interstate Highway 15 toward your next stop.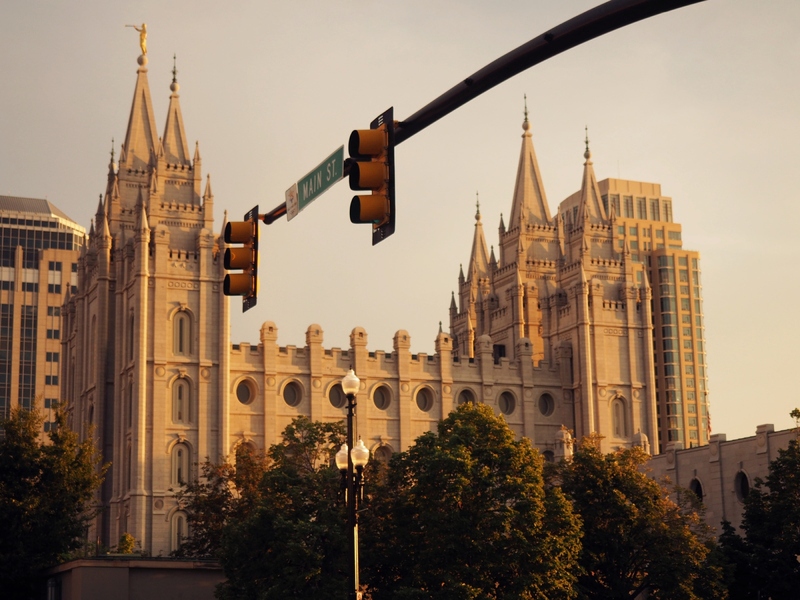 Stop Two: Ogden, Utah
Kilometers from Salt Lake City: 60
Known for: Crossroads of the West
Recommended stay: 1-2 days
In 1869, workers completed the transcontinental railroad, making Ogden a transportation hub. To get a sense of the importance of Ogden during that time, make 25th Street your first stop. The historic area features shops, galleries, locally owned restaurants and Union Station, site of the Utah State Railroad Museum.
Other attractions in and around the city cater to adventurers. Take a scenic drive up into the Upper Ogden Valley for a hike, or go to the Salomon Center, where you can skydive, rock climb and even surf — all indoors.
When you're finished exploring Ogden, get back on Interstate 15 and drive farther north.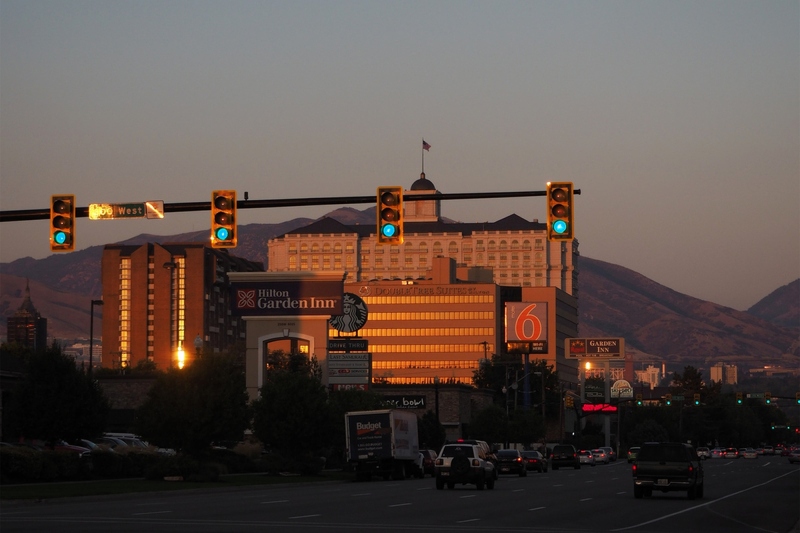 Stop Three: Brigham City, Utah
Kilometers from Ogden: 40
Known for: Bear River Migratory Bird Refuge
Recommended stay: 2 days
Where the Bear River flows into the Great Salt Lake resides the Bear River Migratory Bird Refuge, a 32,000-plus-hectare swath of marsh, open water, uplands and alkali mudflats just 27 kilometers from the center of Brigham City. The refuge is home to the largest colony of White-faced ibis in North America and plenty of other birds that migrate along the Pacific and Central flyways of the continent. For a comfortable view of the wildlife, take the 19-kilometer self-guided auto tour.
Back in Brigham City visit the Golden Spike National Historic Site, where the transcontinental railroad was completed, before continuing northeast around Box Elder Peak along U.S. Highway 89/91.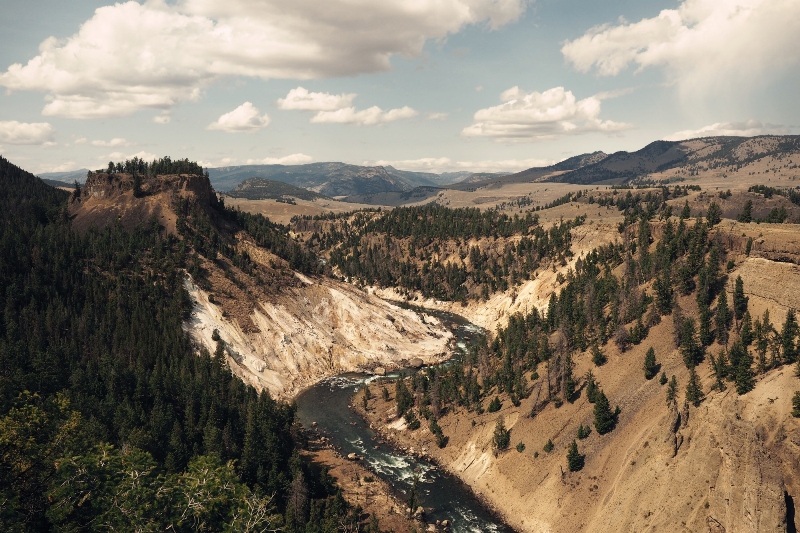 Stop Four: Logan, Utah
Kilometers from Brigham City: 40
Known for: Outdoor recreation, cultural attractions
Recommended stay: 2-5 days
If you're an outdoors person, make Logan Canyon the focus of your time in Logan. Camp here or just make a day trip to hike, mountain bike or ride a horse. The canyon's terrain is varied, so beginners and experts alike can find challenges to match their skill levels. Or try your hand at fly fishing on the Logan River. During the winter months, ski the 335 hectares at Beaver Mountain Ski Resort or ride snowmobiles on nearby trails.
If you're not an outdoors person, visit during July or August to take in the Utah Festival Opera and Musical Theatre's season. When you've experienced all you can of Logan, continue north on Highway 89.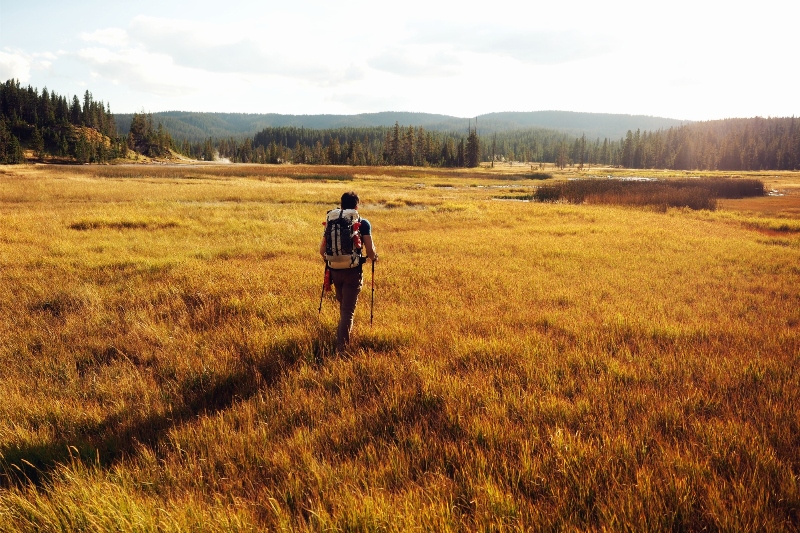 Stop Five: Bear Lake, Utah
Kilometers from Logan: 65
Known for: Four unique fish species, water recreation
Recommended stay: 3 days
Bear Lake stretches across the Utah border and into southern Idaho, offering plenty of opportunities to explore and play on its majestic blue waters. Stand-up paddle boarding and Jet Ski riding are popular pastimes here, as is fishing. The lake is renown for having four species of fish — Bonneville cisco, Bonneville whitefish, Bear Lake whitefish and the Bear Lake sculpin — found nowhere else in the world. If you're not looking to catch trophy fish here, walk the trails in the local mountains. From the top, you'll find spectacular views of the lake.
To get a better sense of how pioneers in the West and Pacific regions of the United States traveled along trails through the area, visit the National Oregon/California Trail Center in nearby Montpelier, Idaho. Take a simulated wagon ride, then thank modern technology for your car as you continue driving north on Highway 89.
Stop Six: West Yellowstone, Montana
Kilometers from Bear Lake: 432
Known for: Gateway to Yellowstone National Park
Recommended stay: 2 days minimum
The route to here from Bear Lake weaves along the Idaho/Wyoming border through Jackson, Wyoming, and passes west of another popular local destination, Grand Teton National Park, before ending in West Yellowstone, Montana. The town is a gateway to Yellowstone National Park. It's also a destination with much to offer those who stay for a while.
See live grizzly bears, wolves and raptors at the Grizzly & Wolf Discovery Center. Follow the green Bear Paw Trail painted on the sidewalks for a self-guided historic tour of West Yellowstone. Learn how an earthquake in 1959 changed the landscape of the area at the Earthquake Lake Visitor Center. Or try some outdoors activities, including boating, horseback riding, a ropes course and zip line adventure.
When you've finished exploring the town and Yellowstone National Park, it's time to go southwest on the loop. Take U.S. Highway 20 and then Interstate 15 back into Idaho.
Stop Seven: Pocatello, Idaho
Kilometers from West Yellowstone: 255
Known for: Outdoors activities, the Museum of Clean
Recommended stay: 2-3 days
Looking for something completely different than Yellowstone? Head directly to the Museum of Clean, a museum unlike any you've ever seen. It's about expanding cleanliness into homes, minds, language, community and the world. It's a hands-on museum, too, which encourages interaction with the exhibits.
Or, conversely, spend some of your time in town getting a little dirty. Hike or try some of the world-class mountain biking in the surrounding area. Try rock climbing right in the city at Ross Park.
When you're ready to leave, go south on Interstate 15 to Highway 30, where your next stop is a wet one.
Stop Eight: Lava Hot Springs, Idaho
Kilometers from Pocatello: 58
Known for: Hot springs, outdoors activities
Recommended stay: 2-3 days
It's time to soothe your body after days and days of driving. Make the Lava Hot Springs pools and water park your first stop in the Lava Hot Springs area. The main attractions are the hot springs pools, in which almost 9.5 million liters of sulfur-free water flow through every 24 hours. Water temperatures in the pools range from 38 to 44.4 degrees Celsius. Because it's sulfur-free water, it doesn't smell like rotten eggs. The hot springs are open year-round, except for Thanksgiving Day (the fourth Thursday in November) and Christmas Day, Dec. 25.
During summertime, you can also relax on a wagon ride or while tubing down the Portneuf River. If zip lining relaxes you, too, try that with Lava Adventures. Just don't get too relaxed, because you've still got another leg to complete your loop. Drive south on Interstate 15 and head east on Interstate 80 to reach your final stop.
Stop Nine: Park City, Utah
Kilometers from Lava Hot Springs: 288
Known for: Ski resorts, outdoor activities, historic Main Street
Recommended stay: 2-3 days
Finish up your trip in Park City with an outdoor activity that suits the season and your preferences. Hike, bike or fly fish in the summer. Ski or snowboard in the winter. If you're tired from your Yellowstone loop trip and just want to relax, that's understandable. Go to Main Street. Located amid the Queen Anne, Mission/Spanish Revival and Victorian architecture of the Park City historic district, Main Street features eclectic local shops and fine dining.
If you're in town during the summer, consider attending the Park City Food and Wine Classic, where you can sample dishes from a wide variety of local chefs and restaurants.
To get back to Salt Lake City or the airport, it's a quick 51- or 58-kilometer drive west via Highway 248 and Interstate 80, respectively.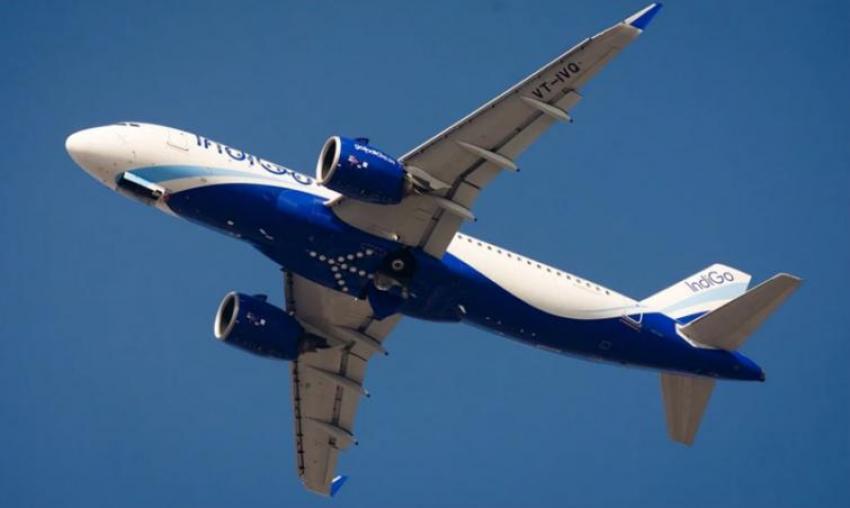 IndiGo supports IMD with cr ...
New Delhi/NITN: In its endeavour to provide support to the nation, leading carrier IndiGo is collaborating with the Indian Meteorological Department by providing crucial aircraft data on wind, humidity and temperature relayed by the aircraft sensors.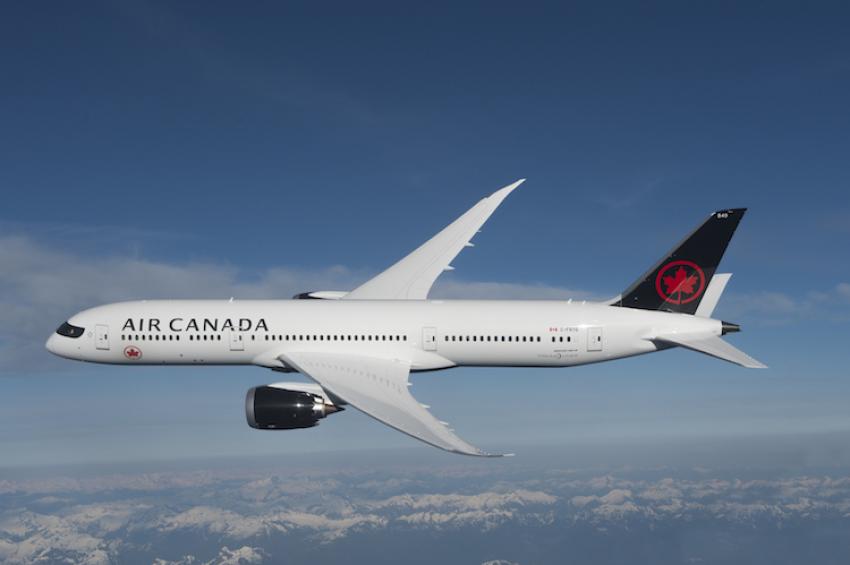 Air Canada to lay off more ...
Ottawa/NITN: Collapsing of the aviation industry, due to the coronavirus outbreak, forced Air Canada to slash its workforce by 50 to 60 per cent effective June 7, a memo by the company sent to all its employees said.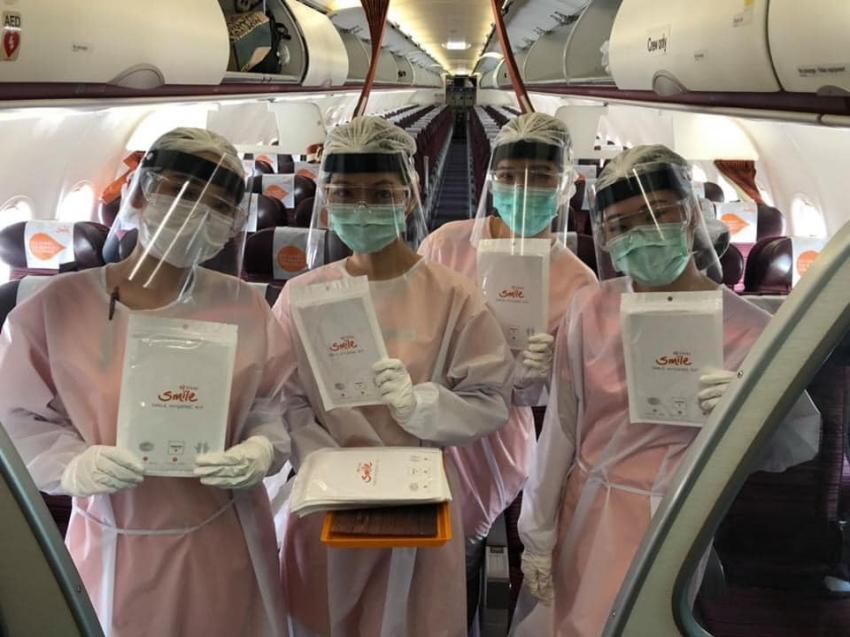 THAI Smile Airways flies 12 ...
Gaya: THAI Smile Airways, a Thai low-cost regional airline, on Saturday (May 13) flew 129 people, including 82 Buddhist monks, from the Buddhist holy site of Gaya in eastern India's Bihar to Bangkok in Thailand.