Mount Rigi: Swiss Alps on a cogwheel train
NITN | @notintownlive | 02 Jul 2019, 07:48 pm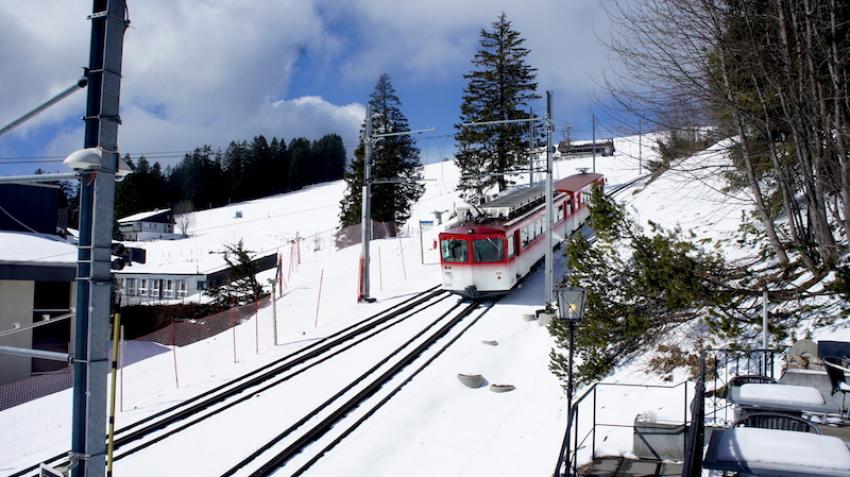 The world's perennial bucket list destination is Switzerland. For every Indian sold on the Bollywood romances, Switzerland is the eternal favourite. But Mount Rigi near Zurich offers more than just mind-blowing vistas of mountains and lakes. It is a perfect experience of cogwheel train ride on Alps, writes Sujoy Dhar
Breathtaking views of a jagged spine of snow capped Alps, sweeping vistas of lakes and valleys, glorious sunset and sunrise and Europe's oldest mountain railway, Mount Rigi, also known as Queen of the Mountains, overwhelms you.
It is a mountain massif of the Alps in Central Switzerland, surrounded by Lake Lucerne, Lake Zug and Lake Lauerz.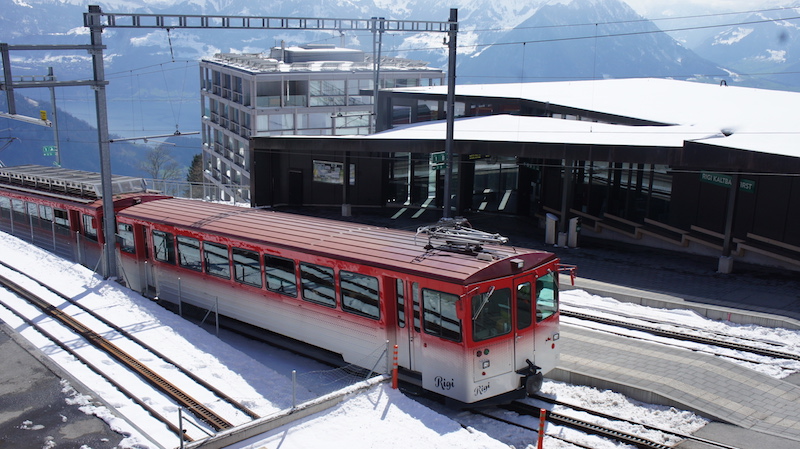 That Switzerland is on the bucket list of everyone is a cliche. But this Queen of Mountains offers more than just the panoramic landscape. Its main attraction is the cogwheel railway.
For many tourists who visit Switzerland, if a cog wheel railway ride is in the bucket list along with the Swiss Alps, then land in Zurich, which is in itself the gateway to the Alps, and head for Mount Rig, which boasts of Europe's first cogwheel track.
The cogwheel mountain railway of Rigi will take a tourist up into the magnificent Alpine and snow world of Switzerland.
But first know what is a cogwheel railway. By the simplest Wiki definition it is a steep grade railway with a toothed rack rail between the running rails. The trains are fitted with one or more cog wheels or pinions that mesh with this rack rail.
When on May 21, 1871, Europe's first mountain railway began its inaugural ascent it was here from Vitznau to Rigi Staffelhöhe. It was a milestone in the history of Mount Rigi.
The breathtaking views of the green valleys and lakes changing into snow-enveloped mountains will make it a cherished Swiss experience on cogwheel train.
The Rigi mountains are near Lucerne, between Küssnacht am Rigi, Goldau and Gersau.
How to reach from Zurich:
Mount Rigi is not too far from Zurich. From Zurich HB (Main Station) start around 9 in morning by a train. It will take you to Arth-Goldau. The journey is less than 40 minutes.
Reaching Arth-Goldau, just board the cogwheel train waiting for you. They look inviting in bright blue and white shades or red. Have a seat and enjoy the ride as the train rises to 1797 meters above sea level to reach Rigi Kulm, the highest peak of Mount Rigi.
Overlooking lake Lucerne, the train chugs along the narrow tracks through meadows, scary mountain slopes, woods, tunnels and then snow covered tracks to take you to the top- Rigi Kulm aka Queen of Mountains.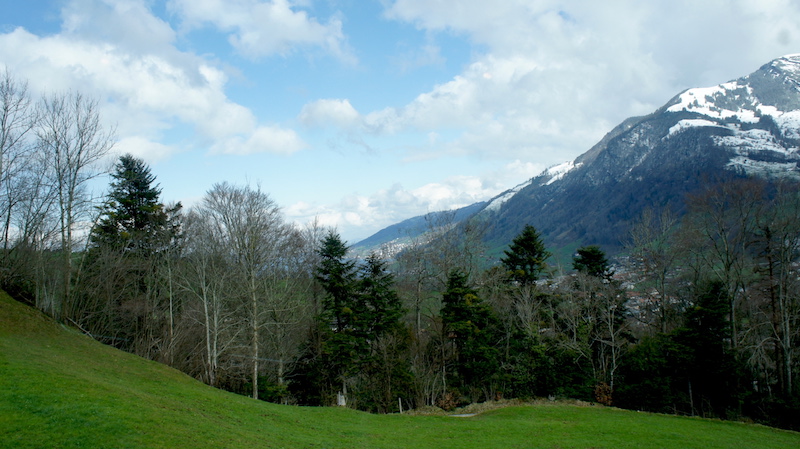 From the top, you can enjoy a view of no fewer than 13 lakes and a regular "sea of peaks". Just enjoy soaring summit views of the Swiss Plateau with the Bernese Alps, Vosges mountains (France), Black Forest (Germany) and Glarus Alps beyond.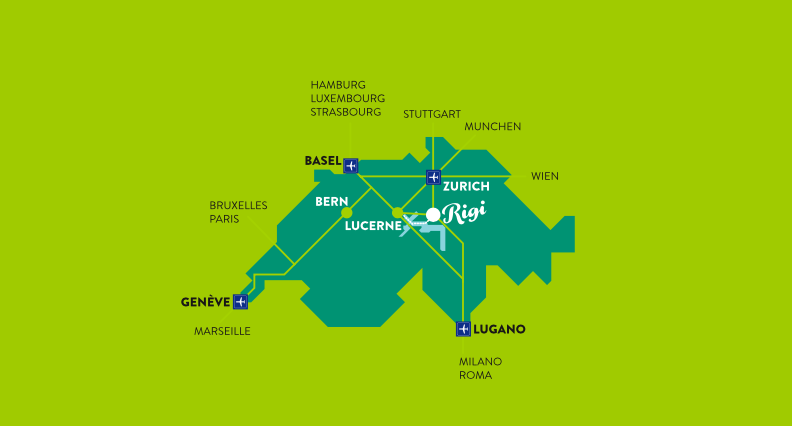 How you spend your time here is your choice, you can trek in the powdery white snow of Alps and then hunker down in a nice restaurant in any of the railway stations.
Some tourists choose to stay a night at the Rigi Kulm Hotel on the top and witness the celestial firework in the sky ignited by sunsets and sunrises.
For lunch you can again board a train and come down to Rigi Kaltbad station to find this elegant restaurant at Hotel Alpina. Enjoy a view of Alps and Lake Lucerne as you dig in on the plate of Swiss cuisine in this hotel's restaurant with a terrace.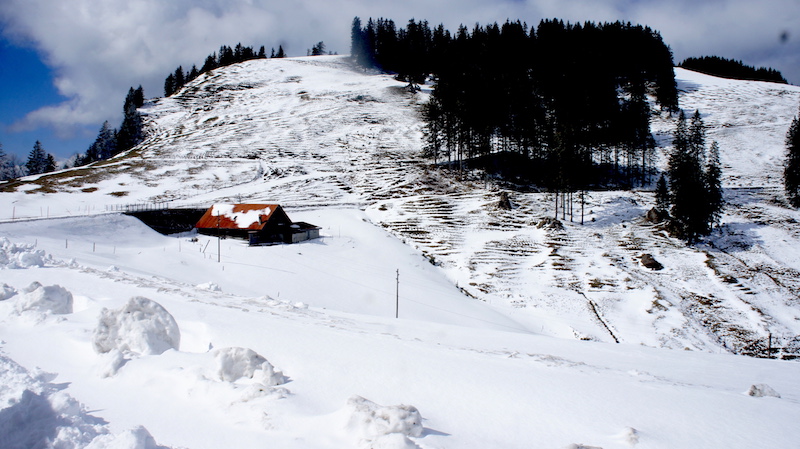 After lunch you can go for a ride of horse-drawn carriage to explore Mt. Rigi's spectacular Alpine scenery at a leisurely pace.
Well, now is the time to descend. You take the cogwheel train back, and this time to reach Vitznau, for taking a scenic boat cruise to Lucerne.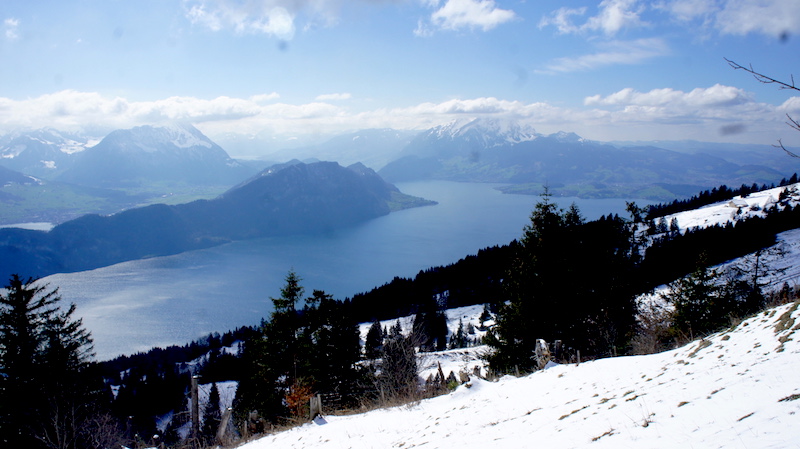 The one hour cruise to Lucerne after a thrilling cogwheel train ride is pure bliss as you sail through the deep blue, crystal clear water hemmed by snow-covered mountain peaks.
Once you reach Lucerne, take a train back to Zurich.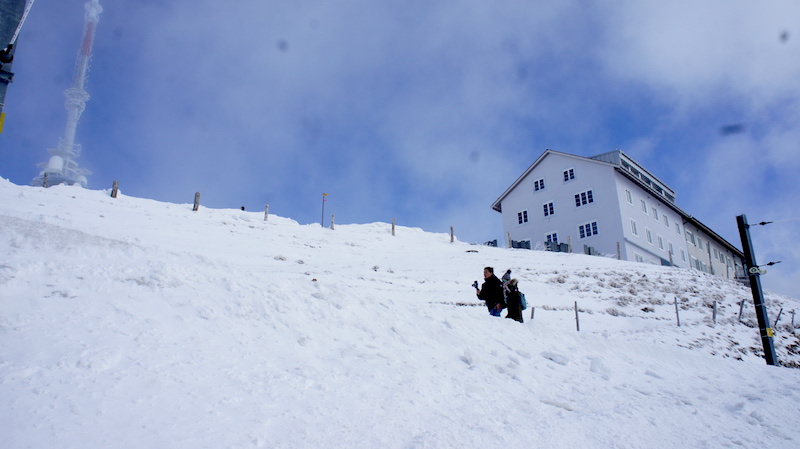 Instead of Zurich, the same trip can be done from Lucerne too with first the boat ride from Lucerne to Vitznau and then changing to the cogwheel train to Rigi Kulm there and enjoy the view on the top. On the way back you can take the cogwheel train down to Arth-Goldau and change to the regular train to Lucerne (or Zurich).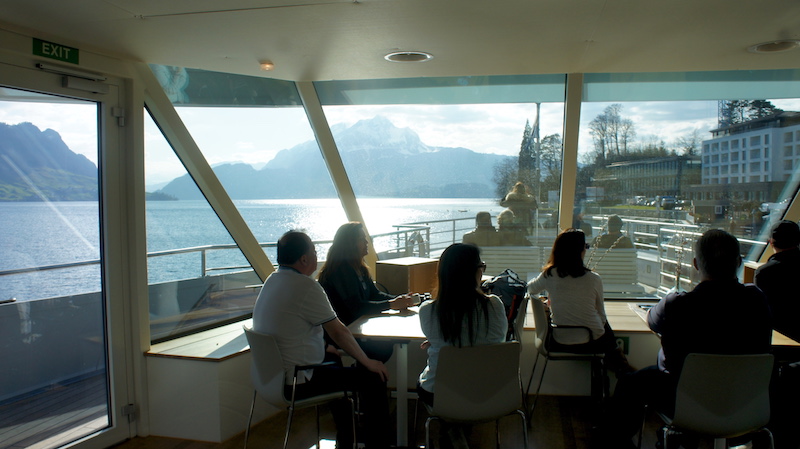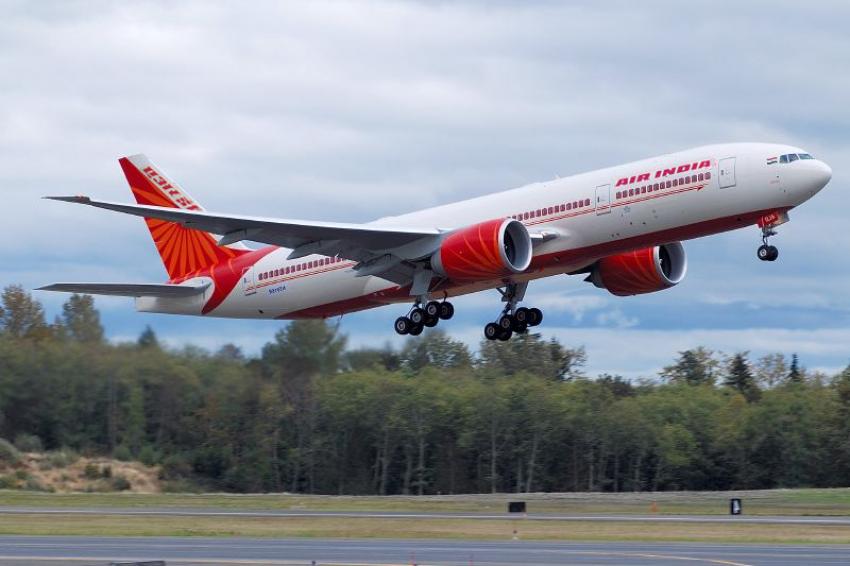 Air India deploys newly ind ...
Gurugram: Air India, a global airline in India, has initiated the deployment of its recently acquired Boeing 777 aircraft to serve all three non-stop routes from Mumbai to the United States.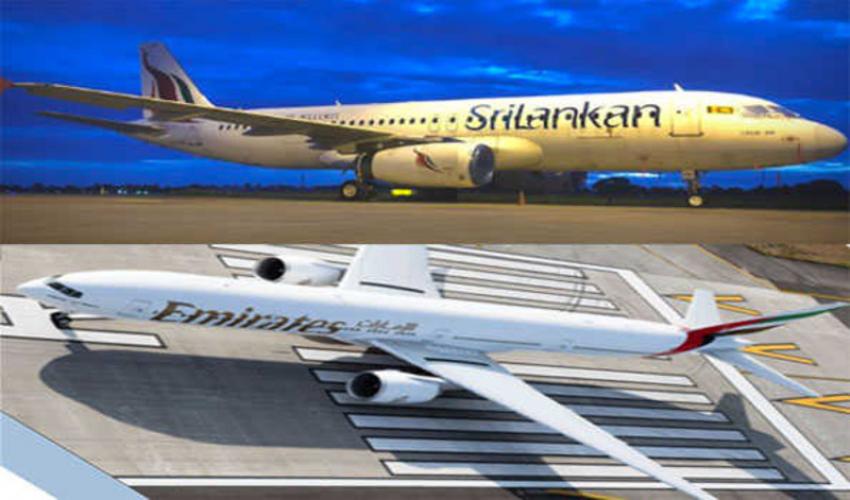 SriLankan Airlines, Emirate ...
Colombo/UNI: SriLankan Airlines and Emirates have entered into a reciprocal interline agreement aimed at bolstering connectivity for travelers.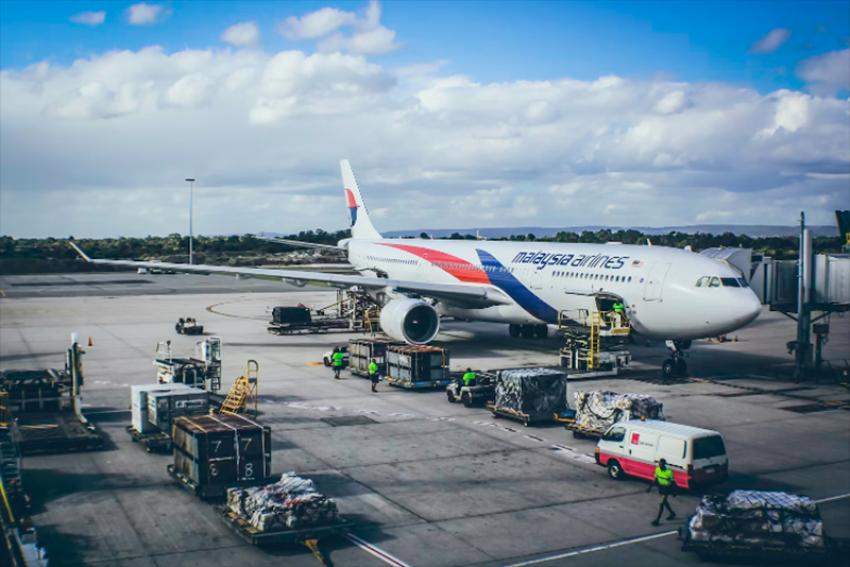 Malaysia Airlines introduce ...
Kuala Lumpur/NITN: Malaysia Airlines is offering introductory fares on their three new services between Kuala Lumpur and the Indian cities of Amritsar, Thiruvananthapuram and Ahmedabad.