Tea-time in the old street
Trans World Features 01 Jul 2013, 07:03 am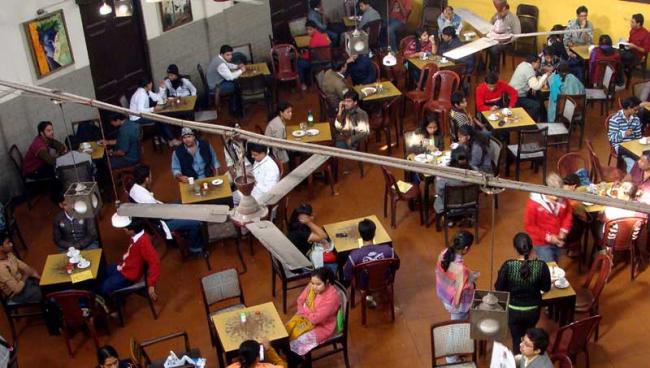 Snacks form an integral part of the infectious adda sessions of Kolkata. While some of them have evolved over time, others have lost themselves to the fashionable food habits of the GenNext. TWF correspondent Debayani Bose savours some old world snacks that continue to be a part of the city's culinary tradition
A group of old timers sip the tea as quivering hands place toasted bread slices on a small saucer to be served on a marble top table on counter num
ber-4.
The shabby cabin, exhibits some rare photographs of legendary figures like, poet-composer Kaji Nazrul Islam, Nobel Laureate Rabindranath Tagore and Netaji Subhas Chandra Bose. Its customers are from different walks of life who break into occasional guffaws while savouring toasts and a cup of the golden brew.
''Mridulda amay ekta cha deben, chini kom (Mridul-da, I want a tea with less sugar),'' an elderly man shouts from a corner before drowning himself into a Bengali novel quite oblivious of the happenings around him.
Time seems to have stood still here at Favourite Cabin on Surya Sen Street in North Kolkata, as if ignoring changes that are palpable in many parts of the city today. Tea, once priced at 2 paise a cup, now costs Rs 3.
Pastries and paan-cake (a beetle-leaf shaped cake) have been added to the menu to suit the needs of time but toasts sprinkled with sugar on top continues to top the list of favourites.
''I love visiting the place but somehow fail to accept the changes that have set in. Previously, women, (their numbers were negligible), who visited the cafe never dared to smoke in front of us (elders). But now things have changed,'' rues Bantu Ghosh , a book publisher, while remembering his tryst with the cafe over the past two decades.
"Old bottles can never contain new wines and the change was perhaps inevitable,'' he adds.
Echoing similar views Rathikanta Tripathi, former Principal, Surendranath College, says, ''I miss those debates that many noted politicians of the time used to have over extended tea sessions here. But still the old world charm of the place draws me here at least once in a week.''
Acclaimed film director Aparna Sen also shot some scenes for her upcoming film 'Iti Mrinalini' (Yours, Mrinalini) in Favourite Cabin.
Founded in 1918 by Nutan Chandra Barua and his elder brother Gaur Chandra Barua, the tea-and-toast cabin soon became a favourite with the Kallol Yug literati and was a silent witness to many 'storms' over tea cups.
Noted writer Achintya Kumar Sengupta in his 1937 memoir of the times, Kallol Yug had frequently mentioned 'Favourite Cabin' as the group's daily haunt.
The Kallol circle was perhaps the first conscious literary movement to embrace modernism in Bengali literature contrary to the general literary atmosphere was not entirely receptive of such a radical break from the critically and popularly acclaimed humanism of Tagore.
It also grew up to be a favourite place for freedom fighters under the patronage of the founder brothers-both Swadeshi activists.
Legend has it that even Masterda Surya Sen, a revolutionary who masterminded the famous Chittagong Armoury raid as part of the anti-British struggle in 1930, visited the cabin. If the grapevine is to be believed, Netaji Subhas Chandra Bose was also one of the regular visitors to the place.
Nutan Barua manned the shop till 1970 before passing on the property to his three sons Dilip, Badal and Mridul Barua .
The second must-stop on the heritage trail in College Street is The Indian Coffee House, a landmark heritage coffee shop and home to Kolkata's intellectual crowd since 1958.
''We have been dishing out delights as usual with no major change in the menu. Chicken sandwich, Baked Fish, Afghani cutlet still continue to be the favorites,'' Subhas Ganguly, accounts cum administration officer, Indian Coffee House, observes.
"Students generally prefer Baked fish dish while the old-timers go for chicken sandwich and cold coffee,'' he adds.
Mutton samosa (singara) and ice cream coffee are no longer part of its menu due to dearth of devoted workers, Ganguly rues, hastening to add that the age-old culture of coffee house will be always there.
''Something that will never be missing from the Coffee House is perhaps its adda culture which imparts a special identity to it. People come here to while away hours over a cup of coffee,'' Ganguly observes.
The sense of nostalgia that the place evokes is undoubtedly one of the major reasons why people still visit the place.
''I miss the woven wooden chairs and the delicious custard that once used to be a part of the delectable menu. But still the old world charm and nostalgia continues to draw me to this place,'' Dolan Das Bhaumick, a PR professional and a regular at the place, says.
''The Baked Fish is perhaps one of the few dishes that have retained its flavour over time, and is simply out-of-the-world,'' she gushes.
A must-visit for Kolkata snacks-lovers is Kalika, a popular snack bar where people throng in droves to sample the long list of lip-smacking varieties which includes Beguni (brinjal slices dipped in besan), Alur Chop (potato balls), Mangsha Chop (meat-filled balls), Chingri Chop (of prawn), Fish Fry and Fish Roll.
"The shop was set up by my father on a Kali Puja day in the year 1959 and therefore it's named Kalika. It soon became a popular snack outlet for the residents of North Kokata and outside,'' present owner Bablu Dutta says as his nimble fingers pack the goodies to the teeming customers on a winter evening.
''The present generation is more into fashionable food like fish fry and mutton cutlet. Our shop will cease to exist in the next 10 years unless we receive some financial assistance,'' he rues.
The owners of Kalika might be a worried lot but its customers are not.
''The snacks are really good. They come cheap and are of good quality. Chingri (prawn samosas) chops and Fish fries are two of my favourites,'' says Roshni Banerjee, a student and an ardent devotee of the snacks.
The Bengali snack palette is incomplete without the mention of Dhakai Paratha (a fried dish made out of rice flour).
''There is no doubt that Dhakai paratha has lost its popularity to new age snacks like rolls and kababs. But still there are some who prefer it more than anything else,'' Tapas Maity, owner of Manaruchi, a tiny shop located in one of the dingy alleys of North Kolkata, observes.
However, it is not that North Kolkata monopolizes the heritage snacks of the city.
From the signature Sriharir Kachuri (selling the famous kochuri which is a kind of fried bread with ground lentils with a fluffy centre and crisp edges with cholaar dal or yellow colored Bengal gram) opposite Bhowanipore police station to Hazra's Café, a more than 70 year old joint hidden behind the Metro Rail dispersal serving lip-smacking cutlets, fish fries and chops, the list is not too short.
A special mention should be made of the famous Apanjan joint on Sadananda Road which not only churns out the famous kabiraji cutlets and fish fries but also a divine fare of fish finger, fish orly, goose egg fry, mutton samosa and fish chips to name a few.
The city's heritage snacks palette might not be 'modern', but it can taste really good if you sprinkle it with some history, add dollops of heritage and garnish it with memories of good old time when life was slow and yet so mellow.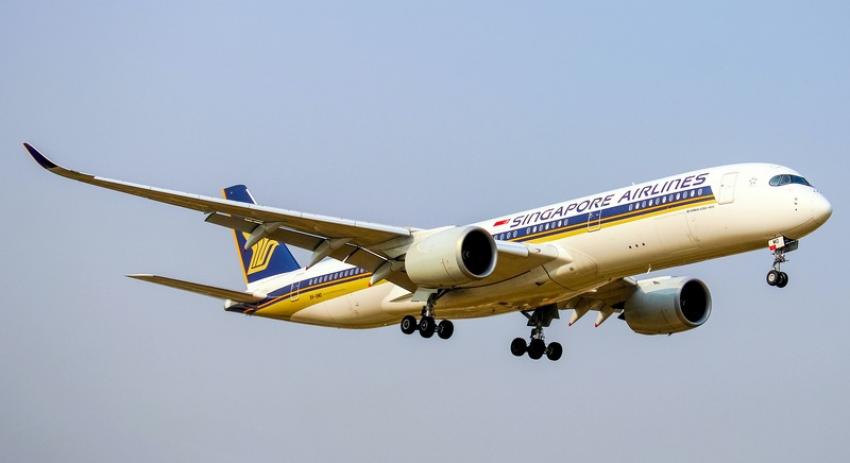 Garuda Indonesia and Singap ...
Garuda Indonesia (GA) and Singapore Airlines (SIA) have announced their plans to establish a joint venture arrangement, aimed at strengthening their cooperation, expanding passenger capacity between Singapore and Indonesia, and offering customers more travel options between the two countries.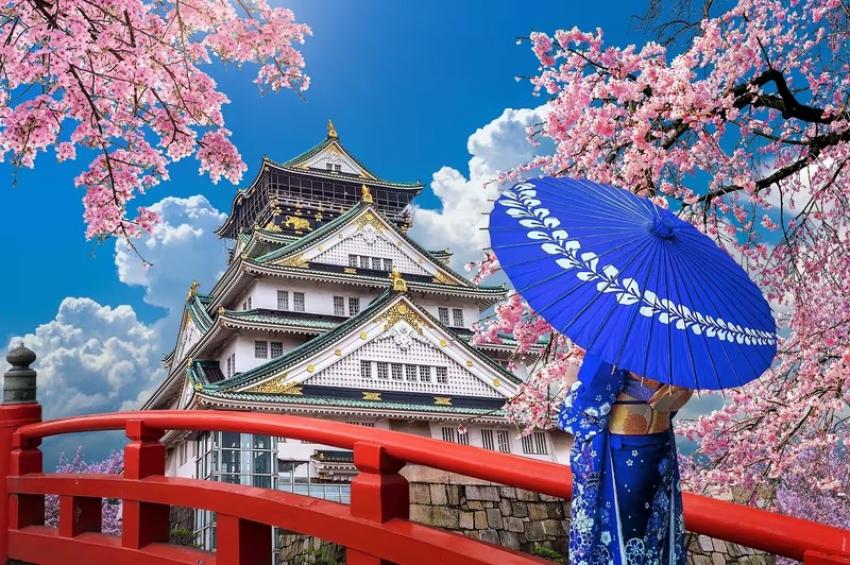 Etihad Airways to launch Os ...
Abu Dhabi/UAE: Etihad Airways announced its plans to launch five weekly flights to Osaka, Japan, starting from October 1, 2023. This move will establish a vital link between one of the world's most culturally vibrant cities and Etihad's extensive global network.