Kebabs, kantis and more: Srinagar's Khayam Chowk now a foodies' paradise
Zubair Qureshi | @notintownlive | 27 Aug 2022, 01:48 am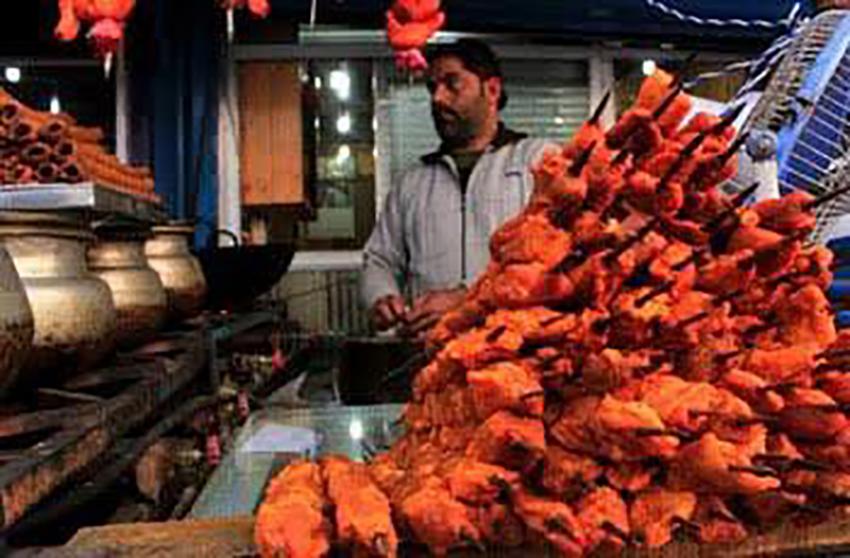 Street Food
Image: Images by the writer
While Jammu and Kashmir has a unique status in the whole world due to its natural beauty, it is also famous for its various cuisines.
There is hardly anyone who does not want to enjoy Kashmiri wazwan. However, the Kashmir Valley is not behind in street food either.
A street at Khayam Chowk in Srinagar city has been popular for decades for its delectable street food, especially Seekh Kebab and Kanti (Mutton Kanti or Tujj is marinated shallow fried mutton pieces- barbequed over blazing red embers- and cooked again in spicy gravy).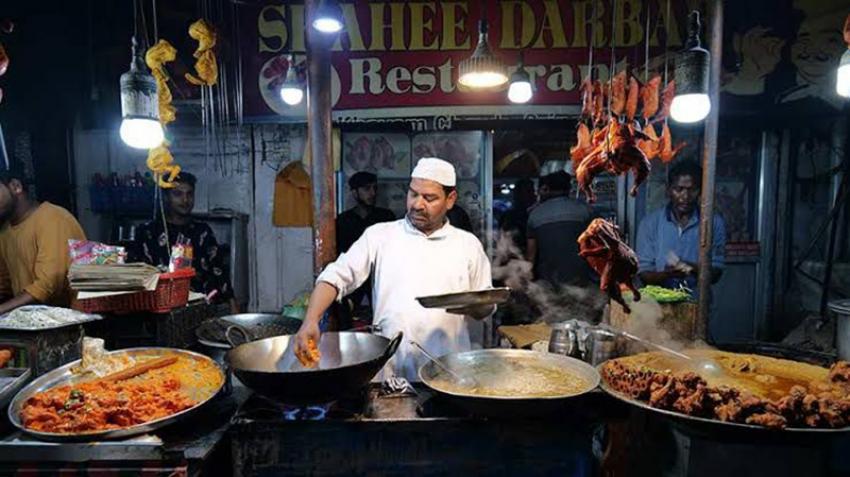 Anyone passing through Khayam Chowk cannot help but relish the aroma of spice laden smoke billowing from dozens of barbeques.
Where earlier there was only one Kebab shop on the street, today more than a dozen food and drink shops have come up on both sides of this street.
Now, other types of street food have also become the hallmark of this street, including other kebabs, mutton, tandoori chicken, fish, butter chicken, and other dishes.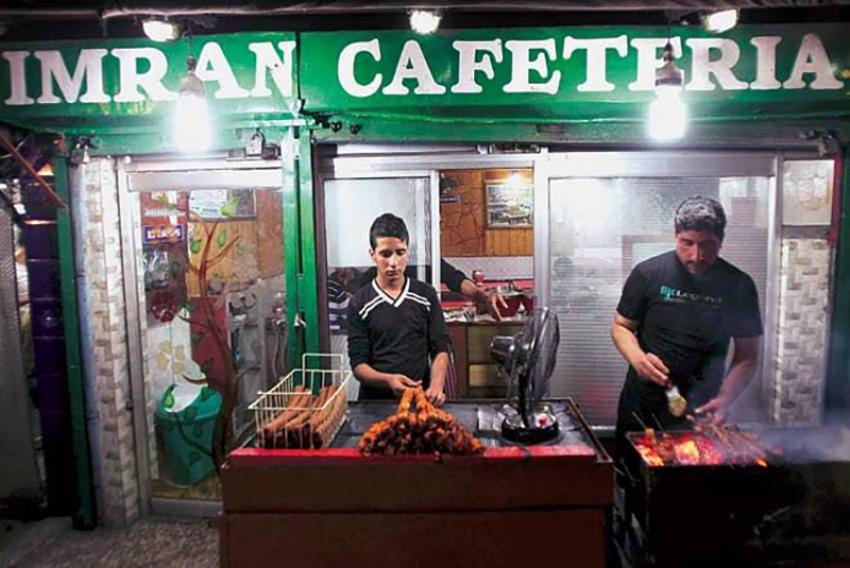 Due to the increase in the number of tourists, many hotels and guest houses have also been built in this street, while vegetarian feasts have also been made available for the purpose of providing all kinds of facilities to the tourists.
Kebabs, kantis being roasted on burning coals in Angeethi, the aroma coming from them is the unique feature of this street. A shopkeeper in the street said that every evening, hundreds of local and non-local food lovers come here and enjoy this street food.
A tourist relishing the Kanti of Khayam Chowk said that for him, a tour of the valley is incomplete without relishing the kanti and kebabs of Khayam Chowk. He said that this is his third visit and he could not leave without another gastronomic experience.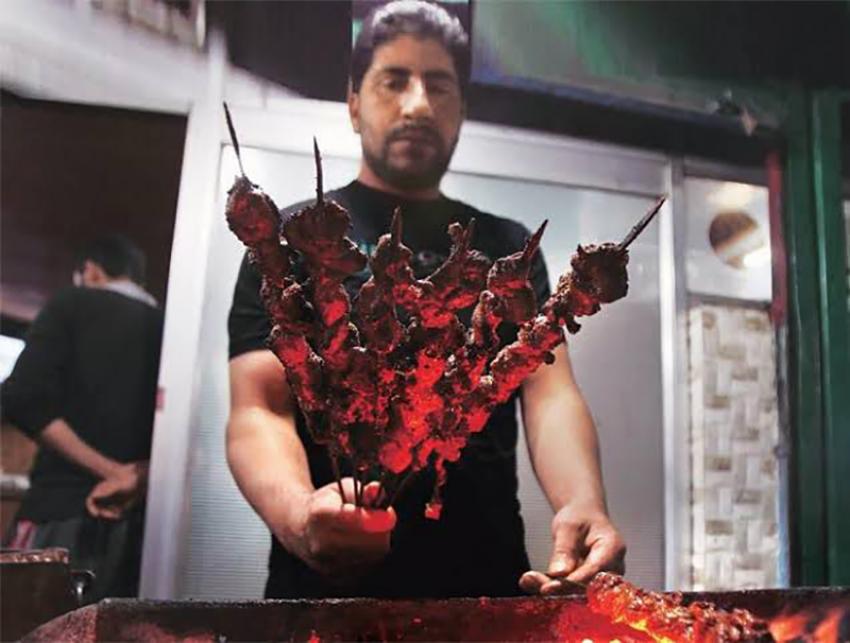 Fish brought from outside the state are also now being sold on this street. With this new addition, this street of Khayam Chowk continues to offer delicious food for all tastes.
Once upon a time, this street was quite popular because of Khayam Cinema house. However the cinema was closed due to the turbulence of the 90s.
An elderly man running his business in Khayyam Chowk recalled the days when he used to come to watch his favourite movie at Khayyam Cinema, recalling the cherished memories of the past.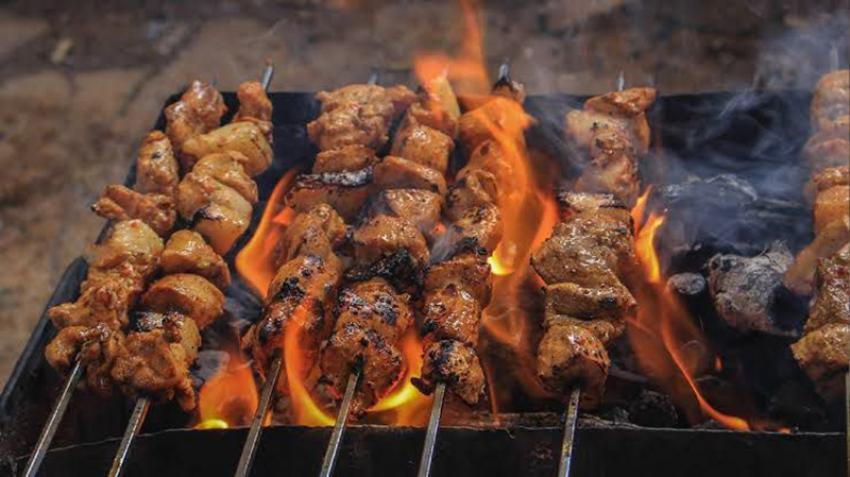 He said he wished that those days would come back again. However, he also expressed satisfaction that there is a heart speciality hospital in the building that earlier housed Khayyam Cinema.
He said that now the same splendour is returning to this street and he hopes that when the cinema halls starting to reopen, he can once again watch his favourite movie in the evening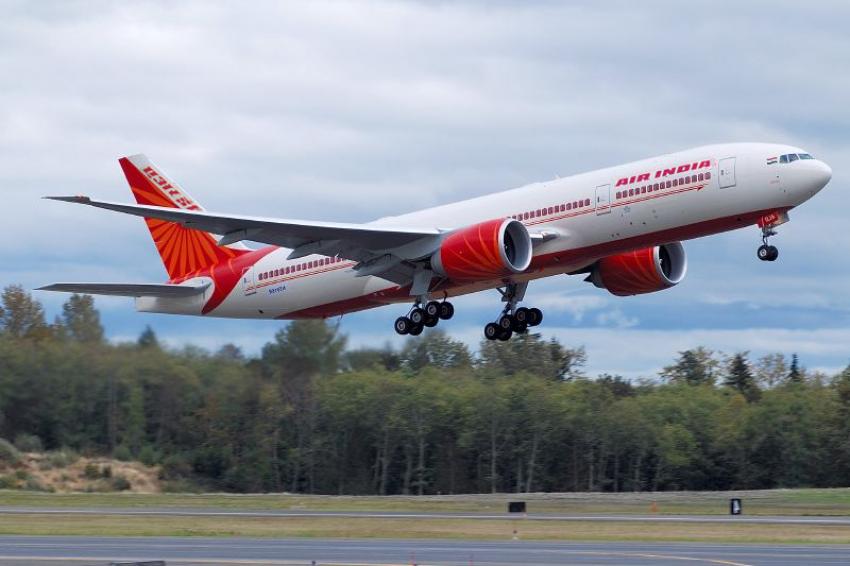 Air India deploys newly ind ...
Gurugram: Air India, a global airline in India, has initiated the deployment of its recently acquired Boeing 777 aircraft to serve all three non-stop routes from Mumbai to the United States.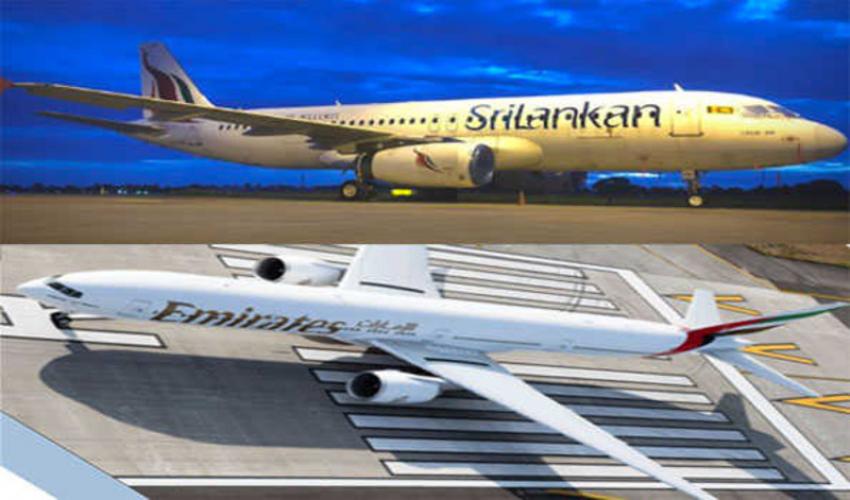 SriLankan Airlines, Emirate ...
Colombo/UNI: SriLankan Airlines and Emirates have entered into a reciprocal interline agreement aimed at bolstering connectivity for travelers.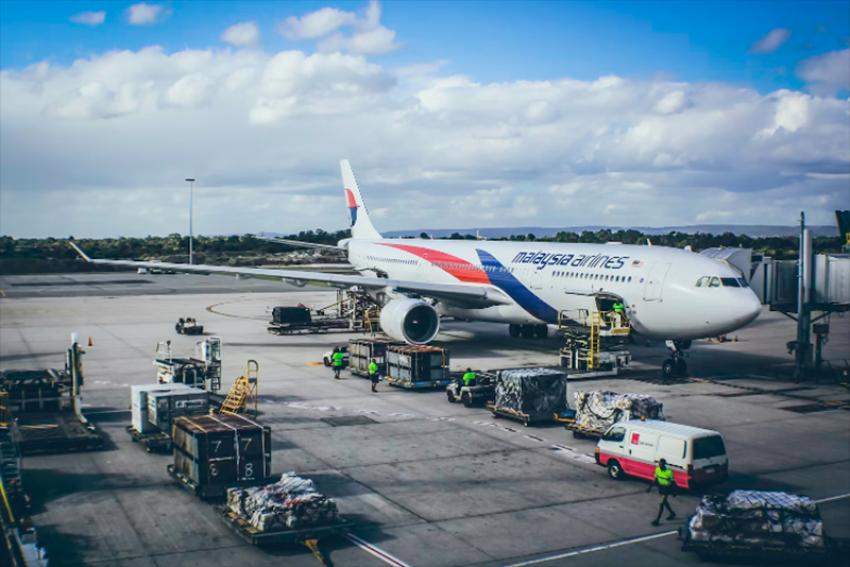 Malaysia Airlines introduce ...
Kuala Lumpur/NITN: Malaysia Airlines is offering introductory fares on their three new services between Kuala Lumpur and the Indian cities of Amritsar, Thiruvananthapuram and Ahmedabad.