For the perfect pizza, head to UNO…the numero uno!
Arundhati Gupta | @notintownlive | 16 Jan 2023, 04:02 am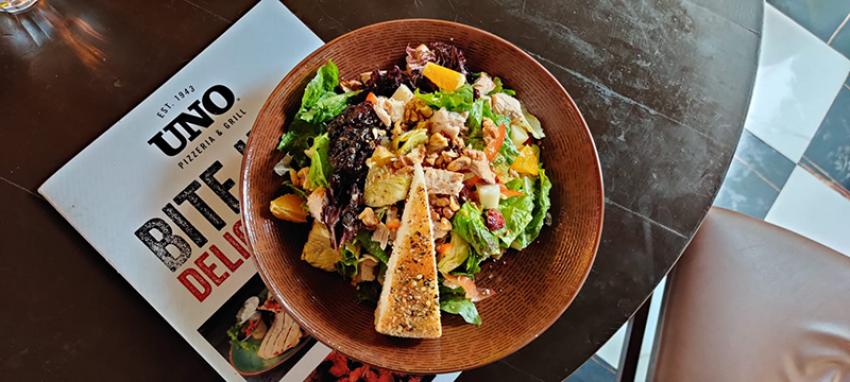 UNO
There's pizza and pizza and pizzas… and then there is UNO's deep dish pizzas! Wow! Sure shot heartbreakers with their crumbly deep base made all the more delicious with a variety of toppings served in a deep pan! Warning…very addictive!
The deep dish pizza is UNO Chicago Bar & Grill's signature item! This typical deep pan, Chicago-style pizzas are must-haves! They are loaded with cheese, sauces and a variety of toppings and adhere to the authentic recipe introduced by Uno's founder Ike Sewell in 1943.
Ike Sewell changed the history of pizza with the invention of his 'Chicago- style' deep-dish pizza. Why has 'Chicago' been attached to this deep-dish pizza's name? Because, there's a little bit of history attached to it!
Born in Wills Point, Texas, Ike Sewell attended the University of Texas at Austin. After college, work brought Sewell to Chicago and to the popular Riccardo`s. By now Ike Sewell had done remarkably well in his career. Here he befriended the late Ric Riccardo Sr. Both combined their love for business and Italian cuisine and opened Pizzeria Uno in Chicago in 1943.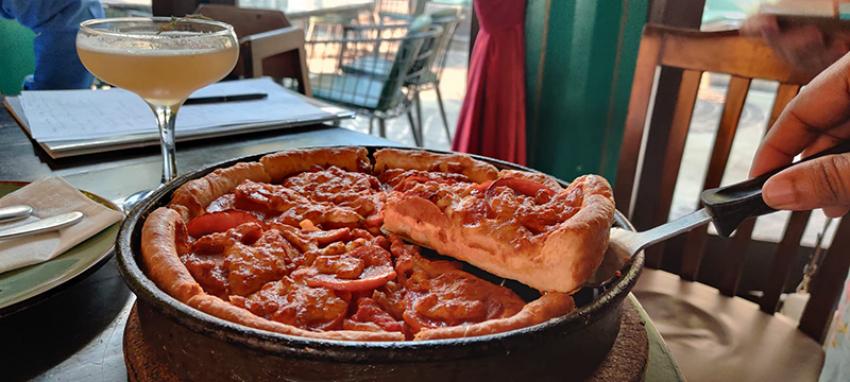 It was only after more than two decades, that Ike Sewell agreed to expand with franchises in 1980. There are now more than 102 Pizzeria Uno restaurants. Besides those located in the US, the company franchises are also located in Honduras, South Korea, Saudi Arabia, the UAE and in Kolkata, India.
In Kolkata, UNO Chicago Bar & Grill opened in Nov 2018, at Swabhumi in alliance with Ambuja Neotia Hospitality. All efforts have been made to replicate the actual American diner environment from the decor to the music, with the checked floors, smart lighting, wall posters and framed photos…all coming together to create a smart casual feel offering a comfortable vibe.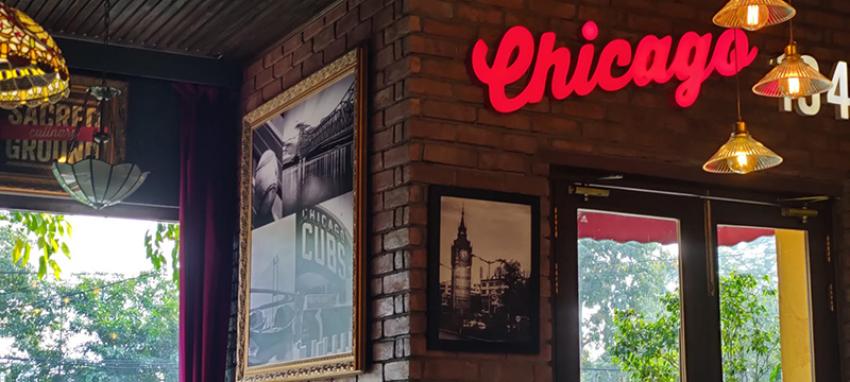 Uno Chicago Bar & Grill is recognised for its fun and welcoming environment. The ambience is relaxed and casual with attentive staff, all eager to help and serve your preferred choices of food and drinks. A family-friendly place, it has an interesting and a spacious outdoor seating area ideal for winter afternoon get-togethers. UNO has a total seating capacity for 150 persons. There's also a space for private parties at the first floor level.
They have live bands every Sunday, and on other days one can groove to a DJ's music. Throughout winter UNO Chicago Bar & Grill is offering 'Buy 1 Get!' on beverages from 4pm to 8pm from Monday to Friday. Plus they have a winter special menu ( on till March) that includes Shrimp Hot Dog, Tex Mex Chicken Tchoupatoulis, Tex Mex Fish and Shrimp Veracruz, Chicago West Loop Chicken Pizza, Cottage Cheese Tchoupatoulis, Tex Mex Chicken Veracruz, Tuscany Bread, Caribbean Seafood Rice, Citrus Shrimp Salad, Al-Fresco Deep Dish Pizza, Caribbean Chicken Salad and Chicken Avocado BLT Sandwich. Besides the winter specials the a la carte selection is exhaustive.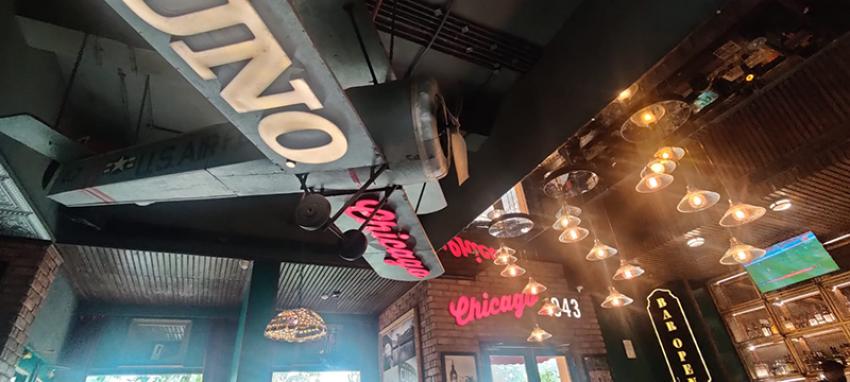 There are the appetizers, platters, pasta and risottos, burgers, entrees, soups and salads, hand stretched Chicago thin crust, deep dish pizza, fajitas and quesadillas, hangout meals and desserts.
Whatever is served at Uno Chicago Bar & Grill is fresh. The dough for the deep-dish pizzas is prepared in-house and follows the original recipe. The dough is rested for 24 hours before it goes into the oven. The buttery-crumbly crust is their exclusive recipe! Whatever new additions are made to the menu are done with the approval of the parent company.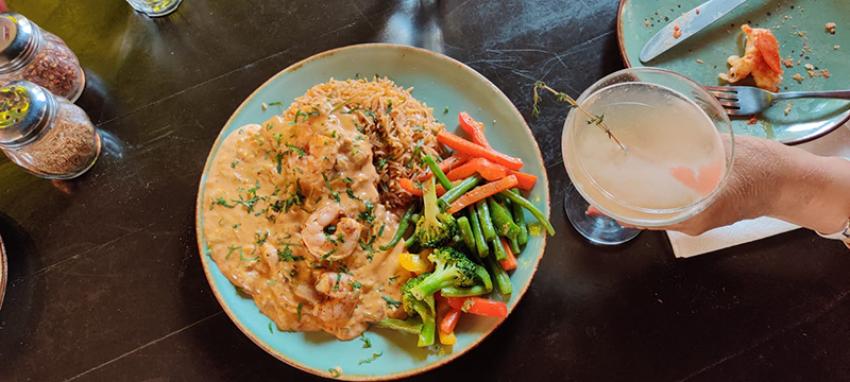 In fact, the General Manager of Uno Chicago Bar & Grill, Sombit Chowdhury, was trained at the US headquarters. From day one he has been overseeing the operations keeping a keen eye on quality control of the food being served and the overall smooth functioning of this place. Emphasis is laid on adhering to the authentic recipe.
For the first timers recommendation would include Berry Berry Palmer (a mocktail), Caribbean Chicken Salad, Deep Dish Prima Pepperoni Pizza or a Deep Dish Farmer's Market Pizza, Pull Apart Garlic Bread, Baked Stuffed Spinocolli and Tex Mex Chicken Tchoupatoulis. Most of the dishes, except, of course, for the mocktail, need to be shared. The helpings are large and very filling.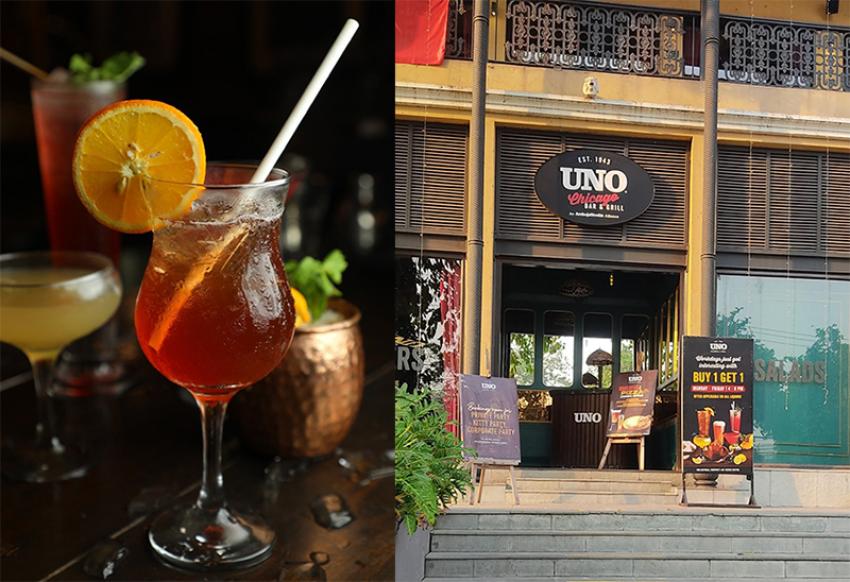 It is the go-to place with friends and family! You will love the ambience and the food. Demanding repeat visits!
Here's a salad recipe which you can easily try at home…you will need Iceberg, Romaine, Lollo Rosso and Green lettuce. Tear them into equal-sized pieces and dress them with an orange cumin dressing, mix well with chopped red bell pepper, salsa, fresh orange and pineapple pieces. Now toss in dry cranberry, roughly broken walnuts and cubed chicken breast. Serve. It will taste of winter freshness!
Address: Swabhumi Heritage Plaza, Narkeldanga Main Road, Kankurgachi, Kolkata— 700054
Timings: 12 noon to 11 pm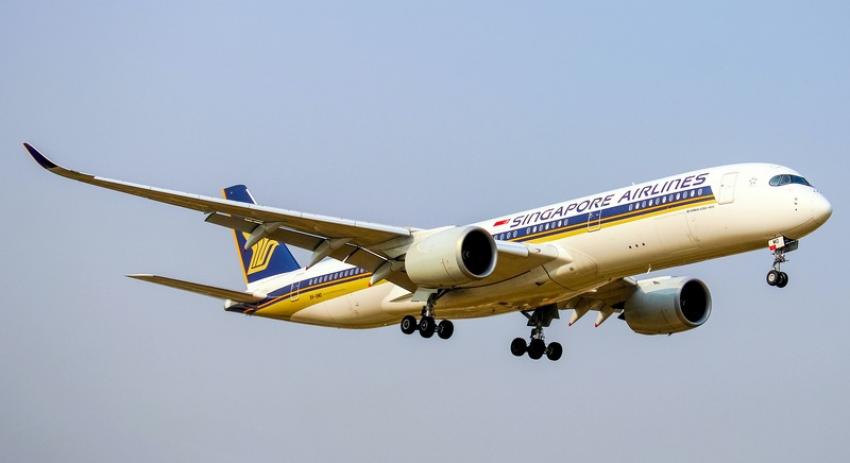 Garuda Indonesia and Singap ...
Garuda Indonesia (GA) and Singapore Airlines (SIA) have announced their plans to establish a joint venture arrangement, aimed at strengthening their cooperation, expanding passenger capacity between Singapore and Indonesia, and offering customers more travel options between the two countries.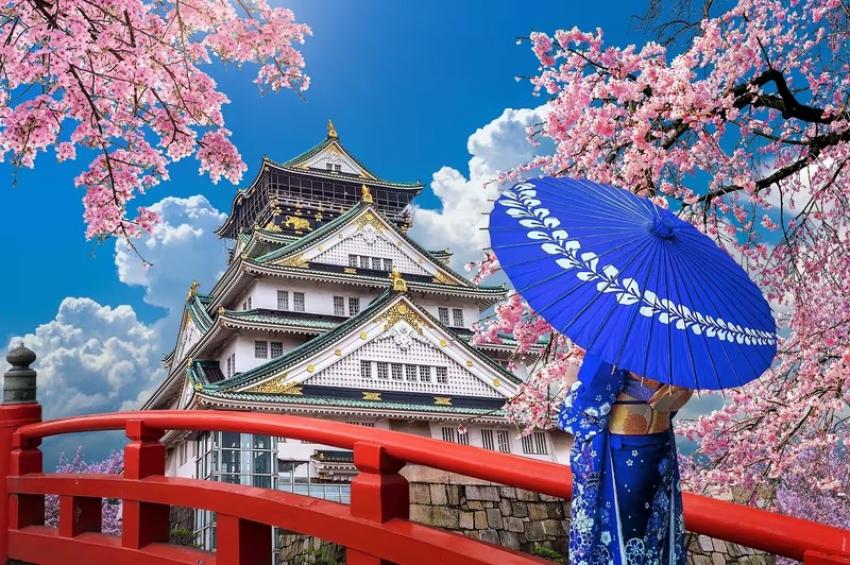 Etihad Airways to launch Os ...
Abu Dhabi/UAE: Etihad Airways announced its plans to launch five weekly flights to Osaka, Japan, starting from October 1, 2023. This move will establish a vital link between one of the world's most culturally vibrant cities and Etihad's extensive global network.