Sweet connection
Trans World Features 01 Jul 2013, 07:40 am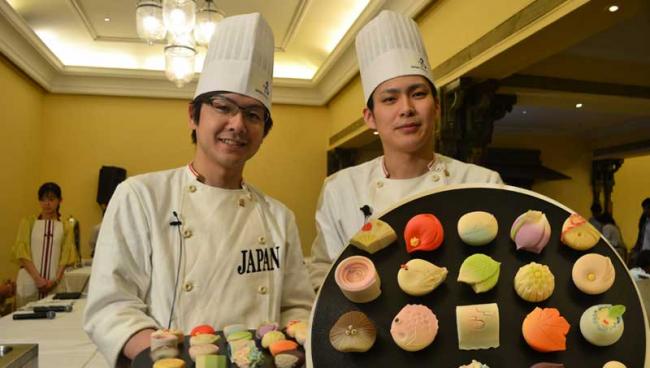 If Bengal has its Rosogolla and winter's delicacy 'Nolen Gurer Sandesh' made with palm jaggery, Japan has its 'Wagashi'. A recent workshop in Kolkata introduced the gourmands to this Japanese delicacy. Shabarni Basu reports
Indians are known for their sweet tooth. But then love of the sweets prevails in some form every region round the world. In Japan, the confectionery that rules the heart is called 'Wagashi'. Interestingly, the Japanese used to prepare it with nuts and fruits brought from India. Later, various ingredients and recipes were introduced from China and Europe. Local experimentations were added to make the sweetmeat as it is today.
Like in India, or more specifically Kolkata, sweet making in Japan is an art by itself . In fact, the very name Wagashi means the art of making Japanese traditional sweets. Wagashi was developed between the 17th and 19th centuries. In India traditional tea-time is incomplete without food and sweets; so it is with Japan , Wagashi being a vital component in Japanese tea ceremony called cha-no-yu.
According to Japanese chefs, the sweets were preferred during tea ceremonies to reduce the bitter effects of the herbal tea.
In Wagashi one can recall the designs in sandesh prepared in Bengali weddings for exchanging between the houses of the respective in-laws in the shapes of fish, butterfly, flowers and so on.
"Wagashis are of various kinds and we enjoy eating simple ones almost every other day. Some examples of simple ones are Dango, Daifuku and so on which are not only popular but are a part of our daily lives, as sweets are also part of the as in Bengal," says Kanae Koizumi Adhikary, the Japanese wife of a Bengali entrepreneur in Tokyo.
"There are other varieties which look colourful and pretty; we enjoy those at tea ceremonies and parties. We also take them along when we visit someone's house. It is like buying expensive misti from a well-known sweetmeat shops on way to visit friends and relatives in Kolkata and elsewhere in India," she adds.
A craft by itself, Wagashi –making calls for usage of special tools to achieve the intricate designs like decorative flowers, birds and other seasonal motifs. There is no limit to Wagashi expression as the Japanese go by the saying Kashi wa hito nari (confections are their artisans). Every sweet has its own expression and acquires individuality from its maker. For example, Jonamagashi symbolically speaks about the tradition of high quality-raw confections and requires superior dexterity.
Japan is so serious about this traditional craft that it has institutes devoted to training how to make Wagashi. The toughest to make is Hasamikiku , which resembles a chrysanthemum (kiku). The vivid petals require the mastery of a professional, as the process calls for the use of chef's scissors (hasami) to carefully and evenly form the sweet in a dome shape, with surface curved into a flower's petals. This sweet is prepared by simply rotating the paste on the palm without touching the top. This preparation is taught in the final year of the training course.
Wagashi is lighter, compared to Indian sweets. While sweets in Bengal is prepared in strong sugar paste and milk, Japanese use natural ingredients like bean, rice, light and costly sugar as well as flour. Wagashi strives to exploit the ingredients' natural flavour to the maximum extent possible by even wrapping some of the sweets with herbal leaves to retain the natural taste as well as the aroma.
Wagashi uses only natural colours, generally in lighter shades of pink, green and yellow, going by the taste buds of Japanese people. Flavours including chocolates, strawberry and vanilla are also experimented with.
The Japanese government offers scholarships to aspiring Wagashi chefs and has numerous acknowledging schemes to enhance the craftsmanship including Annual Grand Prix Award for Technical Excellence presented by Japanese confectionery association, Towakai.
The popularity of the sweet and its reach beyond the border has encouraged young chefs to specialise in the art of Wagashi- making.
Japanese chef and instructor Noriyuki Myojin, 31, already owns a confectionery shop. After graduating from the university he enrolled in the two-year Japanese Confectionery Course of Ecole De Ptisserie De Tokio. Myojin has participated as a lecturer in numerous events to showcase the art of Japanese sweets in Thailand, Malaysia, the Philippines, France and India. Chef Shogo Shimada, 27, drew his inspiration in Japanese sweet making by choice. He also shares similar kind of career graph like Myojin.
Indeed , love of sweets and beauty -as the Japanese are known for, has developed into the pretty little things that are Wagashis.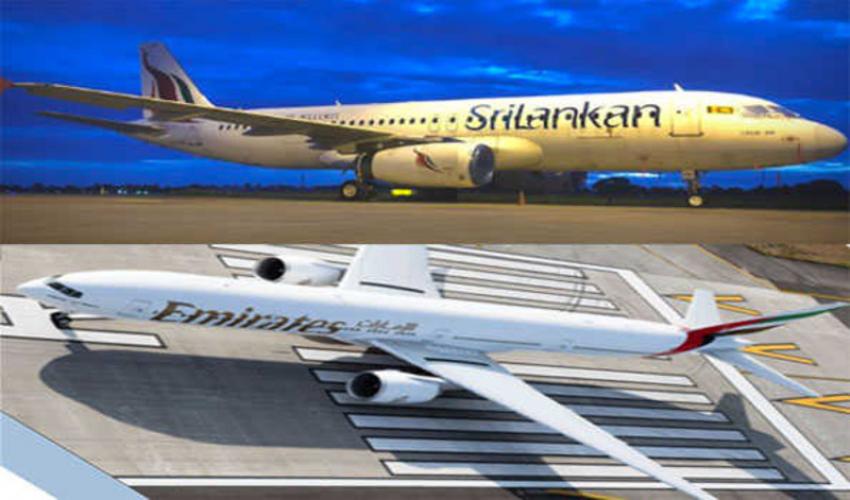 SriLankan Airlines, Emirate ...
Colombo/UNI: SriLankan Airlines and Emirates have entered into a reciprocal interline agreement aimed at bolstering connectivity for travelers.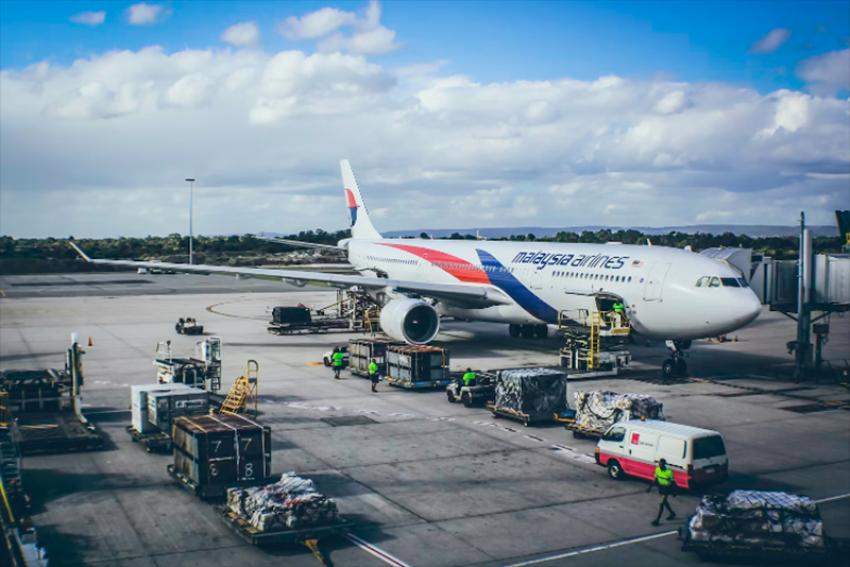 Malaysia Airlines introduce ...
Kuala Lumpur/NITN: Malaysia Airlines is offering introductory fares on their three new services between Kuala Lumpur and the Indian cities of Amritsar, Thiruvananthapuram and Ahmedabad.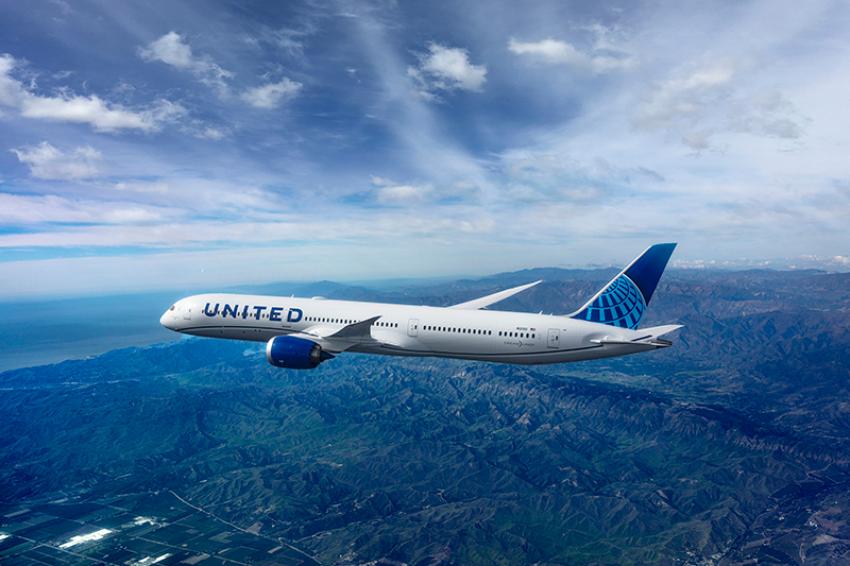 United Airlines increases n ...
New Delhi: United Airlines has announced an increase in service between New Delhi and New York/Newark, with a doubling of flights from once to twice daily during the winter season 2023/24.