Kolkata artists create unique online platform to spread Indian music
29 May 2015, 05:34 pm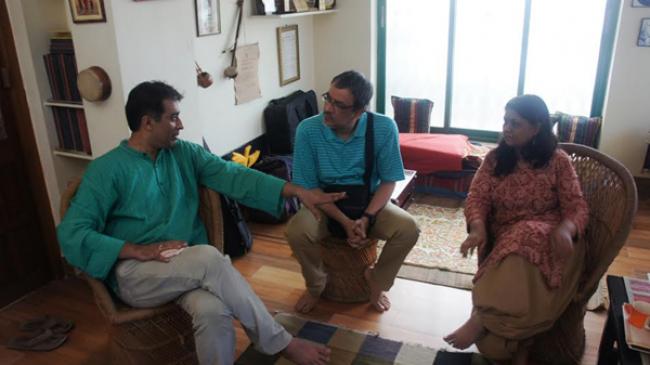 Kolkata, May 28 (NITN): It is not every day that one comes across a couple who not only dedicate their lives to music but also attempt to go global with Indian music, riding on the power of digital media, thus imparting lessons and enriching music enthusiasts with the untold journey of an original piece of work.
Kolkata-based modern Bengali singer-songwriter and music director Srikanto Acharya and his wife Dr. Arna Seal have taken up the onus of expanding Indian classical music's reach across the globe.

Thinking along the line in one of their extended musical evening chats with friends, Dr. Arna Seal coined the idea of creating a musical platform online with an aim to building a community strictly bound by music.
The platform has been named Musiana, which is a Public Charitable Trust with the signature "moments for the soul".
Musiana works to promote and disseminate music, musical ideas, lessons, demonstrations, conversations and performances by musicians and music practitioners around the world both online as well as through a range of offline interactions.
The Musiana website or
www.musiana.org
is an initiative that seeks to build a virtual rendezvous for a community of music lovers, students, teachers, musicians and researchers. Here, musicians teach, perform and converse about music. The 'musiana moments' are recorded live and broadcast for free through its YouTube channel.
The Musiana channel on YouTube also showcases these videos of 10-20 minutes' duration.
A brainchild of Dr. Arna Seal, Musiana.org is also co-founded by Srikanto Acharya, Sarod exponent Dr. Rajeeb Chakraborty and Mostafa Towhid Khan of Bangladesh.
The platform has been started from Kolkata as well as Dhaka since the website features a lot of Bangladeshi talents.
The platform has been also created with a motto to provide exposures to musicians who are otherwise less known.
Says Srikanto Acharya: "Through this website, we want to reach to the Bengali community across the world. We have videos recording experiences of artists and their backgrounds. Our site gives exposure to all those artists from Bangladesh having less popularity here."
Musiana features not just videos of a song or its making process but seeks to delve beyond. It has, in many of its videos, featured the background story of the songs and the motive behind such an attempt by the artist. While the platform is very interactive, it also delivers an instant intimacy with singers, musicians and music practitioners.
Musiana, which has been created with an aim to creating multi-genre music experiences that resonate and connect with audiences anywhere, features class series, lesson modules on music by renowned musicians, talk series, artiste-speak on musical interpretations, experiences, journeys, conversation series, dialogues on musical memories, understandings, projects and rising star series.
It also showcases performances of upcoming talents in music and the related arts, performance series, performances in music and the related arts, partner content series as well as music and related content shared by partner organizations and individuals from around the world.
With the journey beginning only in 2015, the founders of this site initially thought of Bengali as the medium of spreading their message. However, realizing the potential of Indian music and its popularity worldwide, Musiana classes have been created in English.
Says Rajeeb Chakraborty, "Initially, we thought of creating an interactive platform in Bengali language. However, we realized that there is no such website that is dedicated to Indian music. Hence, we decided that it should not be restricted just to Bengalis in this age, where we live in a global village. We want to extend the online classes not just to Bengalis but to anyone interested in learning Indian music."
The platform presently boasts of online Sarod classes with lessons on Tabla coming soon.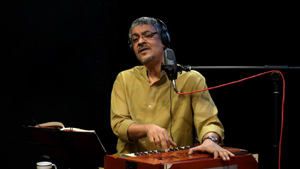 While Rajeeb Chakraborty can be seen teaching the basics of Sarod, highly acclaimed Tabla player Subhankar Banerjee has shouldered the responsibility of training online students with the percussion instrument .
The online classes have been crafted with much articulation so that even an amateur in any corner of the globe can be benefitted from the same.
Shares Rajeeb Chakraborty, "I have considered the camera as my student and have even spoken at length about how to just hold a Sarod besides giving basic lessons. Each episode has been arranged step by step so that there is no gap in learning the instrument."
Subhankar has also taken much care to leave no stone unturned for his students. "We tried not to leave any loophole, since there might be people who have no knowledge at all. We have tried to teach in an analytical process."
The videos for Musiana have been created exclusively with an aim to discussing music at length. It is a platform catering to not just entertainment but aims to provide "edutainment".
The founders boast of delivering a place for constructive 'adda' (meaning chat sessions in Bengali) through this website, where listeners can post questions and interact with musicians. It also holds the capacity to be an archival platform for music. "Every music jargon has been explained in the classes, while singers have shared their experiences during the creation of a song or music. Therefore, we can safely say, the contents of our site have an infinite shelf life," notes Arna Seal.
The website, which is still in its infant stage but garnering immense popularity in India, Bangladesh and the US, plans to start classes on vocals as well.
The founders are also attempting to add subtitles so that music lovers across the world can have access to the contents without any language barrier.
Shares Srikanta Acharya, "Musiana will soon be a multidisciplinary website. And we ultimately plan to make it a multilingual platform as well."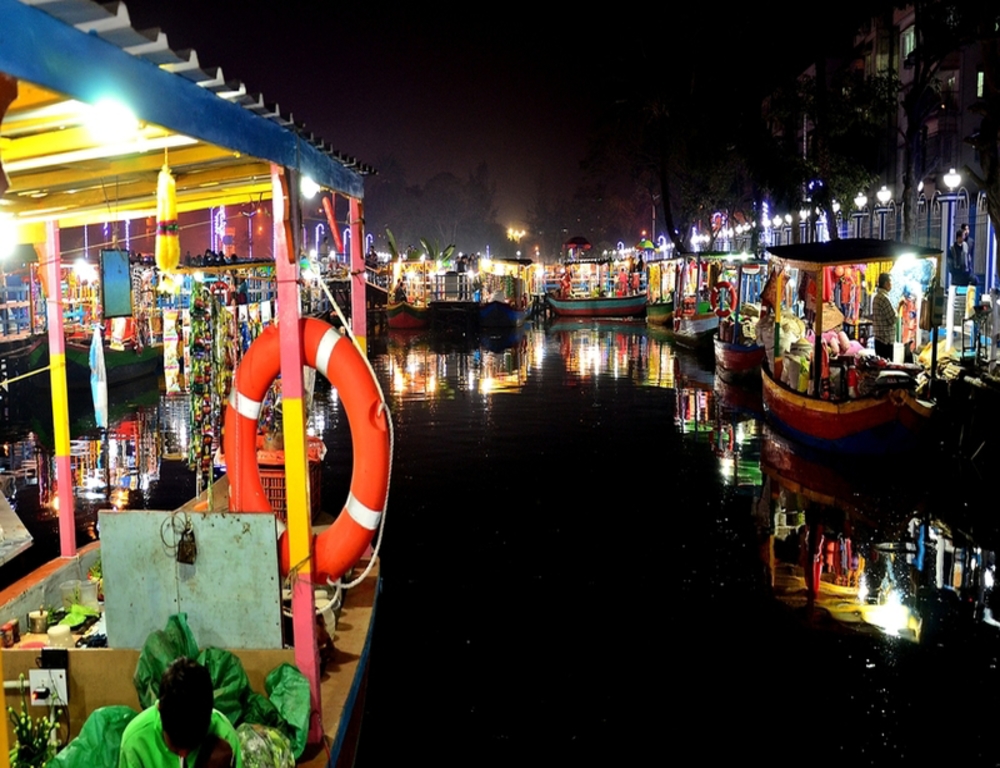 With its pool of talents and association with some renowned names from the industry, Srikanto Acharya and his wife's endeavour in form of Musiana is sure to find its way and reach to all souls bound by the single chord that is music.
Musiana.org's You Tube channel can be accessed at
https://www.youtube.com/watch?v=FeX01YbWhTA
Images: In group images, Musiana.org co-founders Arna Seal, Srinakto Acharya and Rajeeb Chakraborty along with tabla maestro Subhankar Banerjee.
(Reporting by Shabarni Basu)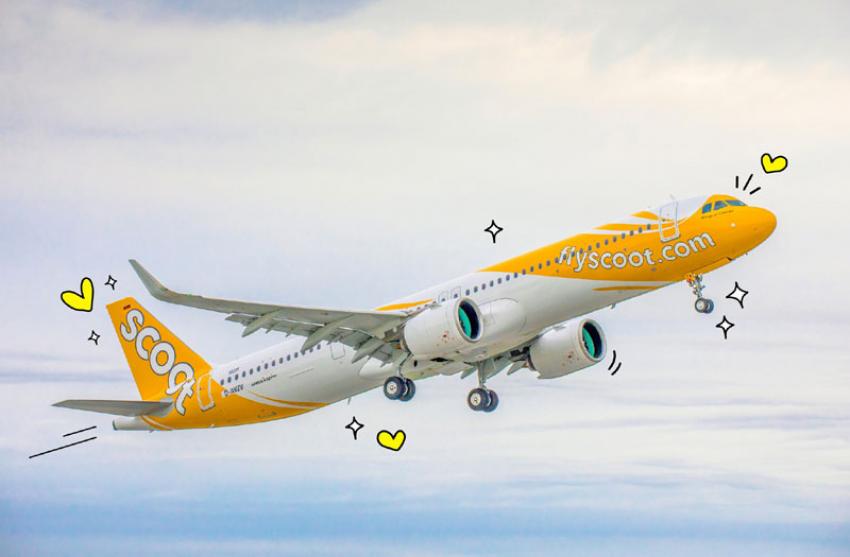 Scoot will steadily increas ...
Singapore/NITN: Scoot, the low-cost subsidiary of Singapore Airlines (SIA), announced that it will steadily resume flights to and from China buoyed by further relaxation of border restrictions imposed during the pandemic.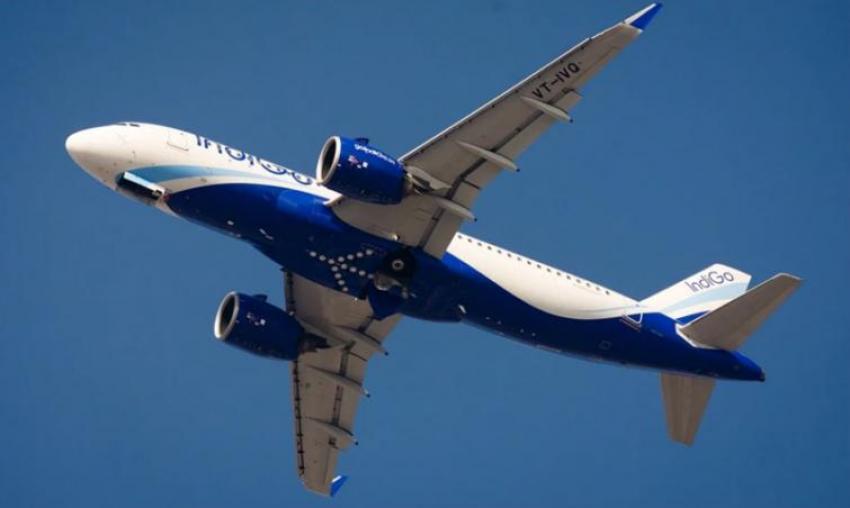 IndiGo introduces exclusive ...
Indian carrier IndiGo has announced exclusive flights between Bengaluru to Kolhapur, and connecting flights via Bengaluru from Coimbatore to Kolhapur, effective Jan 13, 2023.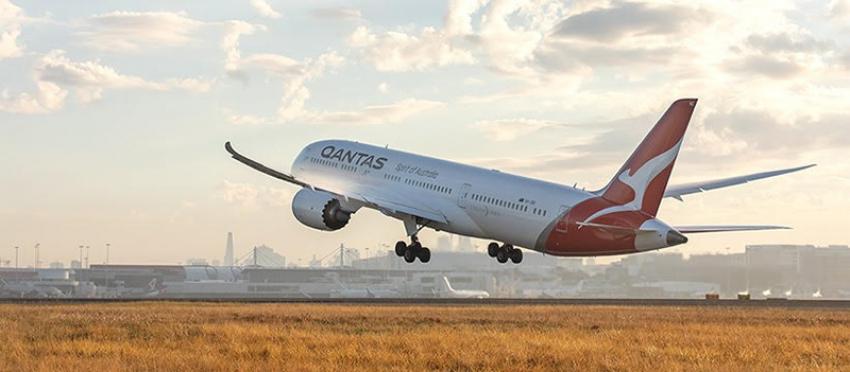 Qantas connects Australia w ...
Qantas, the national airline of Australia, created history on Sep 14 when QF 67 took off from Sydney's Kingsford International Airport to touch Bengaluru, the southern Indian city famously known as 'The Silicon Valley of The East', completing the non-stop flight in less than twelve hours.