Author interview: Priyank Talesara on his book 'The Return of the Lost Civilizations: The forgotten Agreement'
NITN | @notintownlive | 09 Oct 2020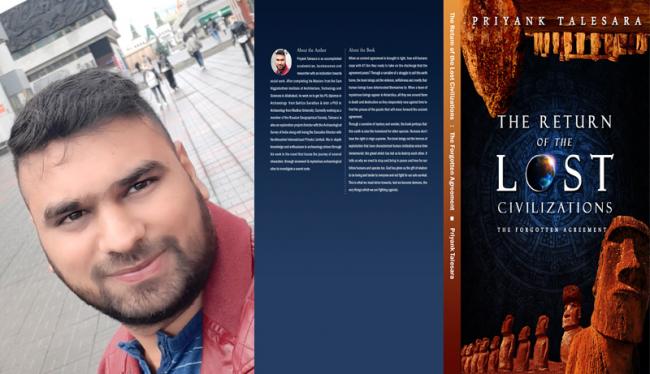 Priyank Talesara pens a fictional narrative to spread the message of message and fellow feeling in his book 'The Return of the Lost Civilizations: The forgotten Agreement'.
Congratulations on the release of 'The Return of the Lost Civilizations: The forgotten Agreement'. You are not a full-time writer. How and when do you manage time to write in between your regular career?
Thank you so much team Power Publishers. Without your kind support, it was impossible for a novice writer like me to publish a book. Yes, I have lots of responsibilities of business, research, academic, social and family all together. It's very hard to manage them all at once, but imagination is my power, and whenever I got any idea or concept, I tried to put it on paper. Nevertheless, it took me seven years to compile all scenes together. Now finally, something impossible for me is going to happen.
What kind of books inspire you as a writer? Who are your favourite authors and poets?
It's a very difficult question because I never read a novel in my life. Apart from academic, scientific and research books, I only read Shiva Purana once as a teenager. But actually my inspiration behind writing is my father Mr. Prakash Chandra. He is fond of novel and book readings and has his own personal library. Now he has a book in his collection from his son. That amuses me! However, I still don't know about my favourite author.
Why did you want to become a writer? Who inspired you to become a writer? What triggered you to come into writing?
From an early age, I identified my imagination capabilities, whenever I roam around places or saw a new thing, my brain acts curiously -- how and why question paper. It didn't let me relax till it got all the answers, then sometimes it behaved mysteriously, fabricating stories and trying to link with the older one. That led me to understand that I need to write, but I love peace and follow the thumb rule of love, compassion and wisdom. So, finally, I decide to mix my mysterious imagination and idea of spreading peace. I think publication is the easiest way to reach an audience for spreading peace worldwide.
What are you doing to let readers know about your book?
I haven't planned for it yet but digital marketing and local newspapers are a good option right now in this pandemic situation.
Tell us something about your book. Some highlights.
When an ancient agreement is brought to light, how will humans cope with it? Are they ready to take on the challenge that the agreement poses? Through a narrative of a struggle to call this earth home, the book brings out the violence, selfishness and cruelty that human beings have deteriorated themselves to.
When a team of mysterious beings appear in Antarctica, all they see around them is death and destruction as they desperately race against time to find the pieces of the puzzle that will move forward the ancient agreement.
Through a narrative of mystery and wonder, the book portrays that this earth is also the homeland for other species. Humans don't have the right to reign supreme.
The book brings out the horrors of exploitation that have characterized human civilization since time immemorial; the greed which has led us to destroy each other. It tells us why we need to stop and bring in peace and love for our fellow humans and species too. God has given us the gift of wisdom to be loving and tender to everyone and not fight for our sole survival. This is what we must strive towards, lest we become demons, the very things which we are fighting against.
Tell us something about yourself and your background.
I was born and raised in a small town. I joined my family business at the age of 11. My teenage years are a tale of financial crises and struggling life. Due to that I needed to change my school from English medium to Hindi medium in senior secondary and I failed in my exam. That was my first and last failure in life till date life. From that time I began to rise aggressively and became an artist, businessman, researcher, academician, social worker, explorer and now also a writer. But primarily I am just a peace lover.
Do you plan to take it up as a full-time profession if the response is good?
It depends if the earning matches desires, any profession of interest is suitable.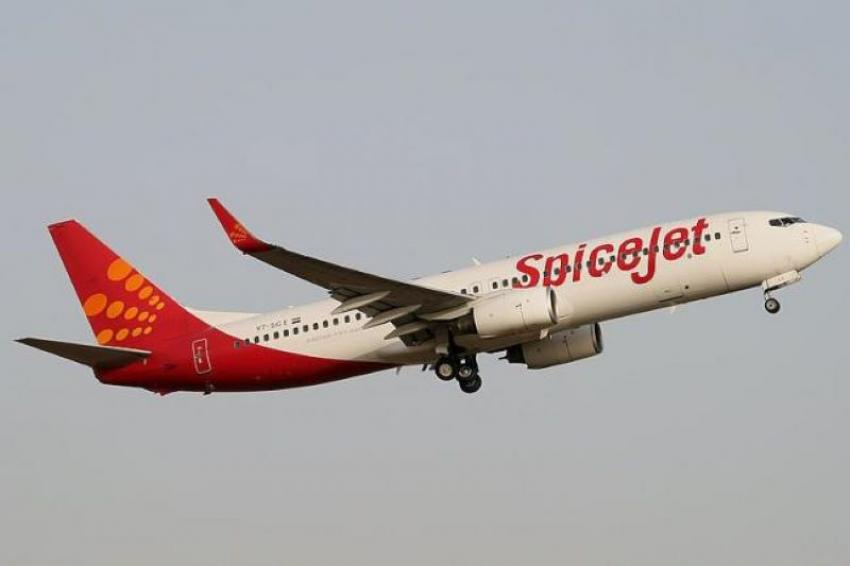 SpiceJet to connect Darbhan ...
Gurugram/NITN: India's private airline SpiceJet on Monday announced the launch of daily flight services connecting Darbhanga with key metros of Delhi, Mumbai and Bengaluru.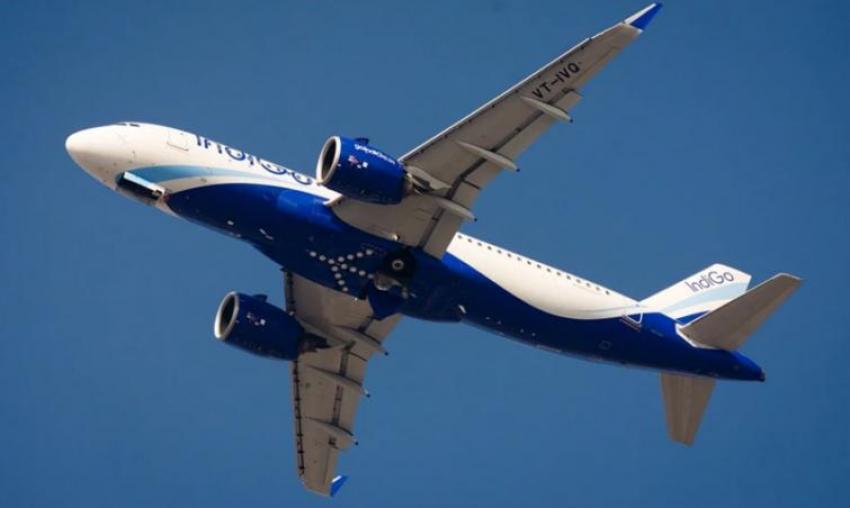 IndiGo commences flights be ...
Kochi/NITN: India's private airline IndiGo commenced two weekly flights between India and Maldives under air bubble from Friday.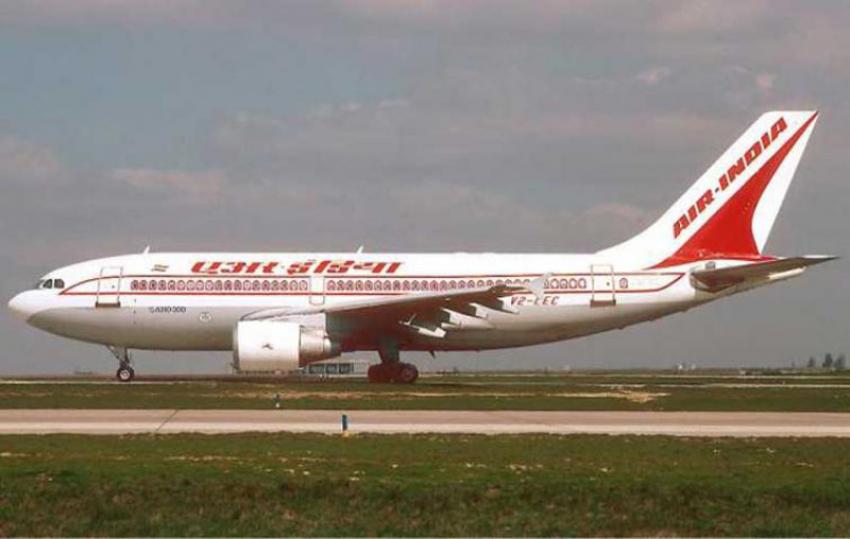 Air India actively consider ...
Kolkata/UNI/NITN: Air India, the Asian country's national airline, is actively considering reintroduction of its Kolkata-London-Kolkata direct flight soon after getting nod from the Aviation Ministry and Airport Authority of India (AAI) and clearance of other technicalities.