Bollywood is huge connection, Indian new wave welcome: Festivals Edinburgh Director
08 Jan 2017, 06:06 pm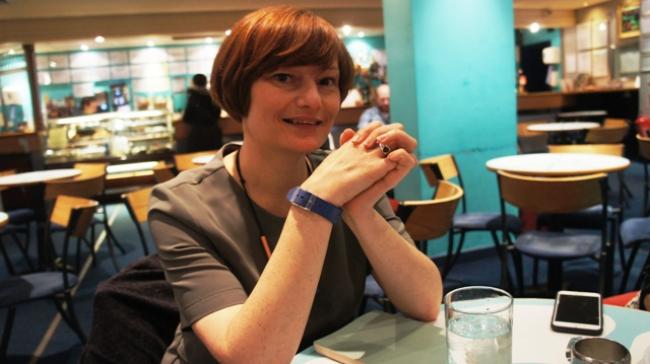 Sujoy Dhar speaks to "Festivals Edinburgh" director Julia Amour to find out how she plans to work with key partners and also include India- known for its colourful global brand ambassador Bollywood - as one of the countries in focus to take forward the legacy of world's festival city that is Edinburgh
Sitting over coffee in Edinburgh's iconic Filmhouse Café this April, a beaming Julia Amour, Director of Festivals Edinburgh, exudes confidence and pride as someone spearheading the yearlong cultural celebrations in a city famous for many things- lovely parks, clifftop castle, cobbled streets, medieval and Georgian buildings, and amazingly hospitable people. But not to be missed in the list of attractions is the city hosting festivals throughout the year. The lady in charge of the city's biggest pride for decades - its 12 major festivals every year that have become magnet to draw visitors worldwide- is one who is keen to take forward the legacy of internationalism associated with the events since 1947. In 2017, Festivals Edinburgh will be as old as India's independence and she even has that in mind while ideating for next year.
Excerpts of an interview: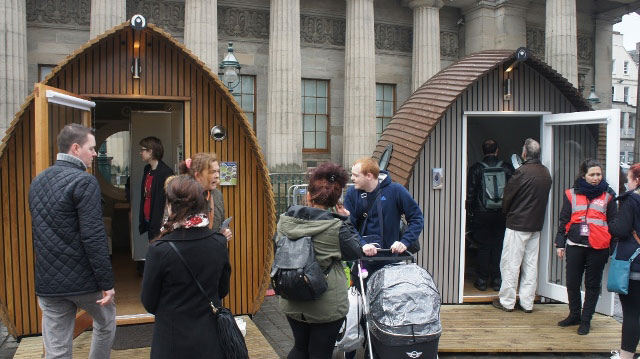 You took over as the Director of Festivals Edinburgh last year and this is an important year when you are absolutely in charge. How do you define Edinburgh as a festival city?
See, Edinburgh festivals are now almost 70 years old. The first festival was held in 1947 - it was postwar world [spirits were low with the impact of war still lingering]- and since then the focus was to find a vision of internationalism, to reach out to people, to curate a festival to build a better future and a "flowering of human spirit". In the very first year the festival was born we had Austrian orchestra here. And now here we are. The Edinburgh Festival Fringe is the largest arts festival in the world and takes place every August for three weeks. We are guided by internationalism and we offer a huge diversity, exploring the world and different art forms. The filmmakers too came forward to start the Edinburgh International Film Festival in 1947 and it is the world's longest continually-running film festival. So we have a year-round eco-system of festivals, one of the best examples in the world. It starts with the science festival (Edinburgh International Science Festival, where 2016 is the Year of Innovation, Architecture and Design), followed by others, including The Scottish International Storytelling Festival (which is actually the Halloween that originally began in Scotland in the ancient Celtic traditions of story telling) and Hogmanay (Scottish New Year) in mid winter (it dates back to the celebration of the winter solstice among the Vikings with wild parties in late December.)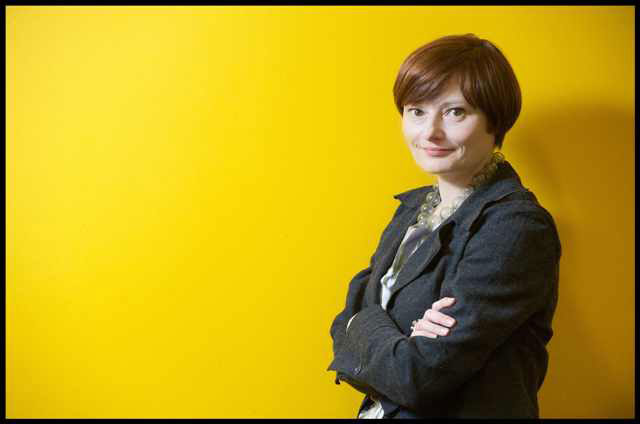 How do you ensure that the city retains its pre-eminence as the leading festival city in the world?

We reinvent ourselves every year. We even have launched a mobile apps now. It is like a living laboratory. The focus is on building a better world or an urban planet of imaginary new world. So art and science come together and we have over four million visitors year round for six different festivals. It is much like Olympic Games. The city's population doubles in August every year. At least 36 percent visitors are from outside the UK, with many coming from France and Germany. India and China are our fastest growing markets too. We are also focusing on the "Thundering Hooves 2.0" study (published on 21 May 2015) which is an ambitious new strategy with a series of recommendations to sustain and strengthen Edinburgh's status as the world's leading festival city and be ahead of the pack. (Thundering Hooves - metaphorically named after the sound of the competition catching up with Edinburgh - is the title given to a series of strategic reports since past ten years aimed at sustaining and developing Edinburgh's position as the world's leading festival city. All such reports were commissioned by the Festivals Forum.)
Bollywood is quite popular here and there are lots of other India connections too with the festivals.
Yes, we work with people like Sanjoy Roy (the man behind the Jaipur Literature Festival). We had a Bollywood Love Story last year at Edinburgh Mela Festival in collaboration with the Royal Edinburgh Military Tattoo (which is an annual series of Military tattoos performed by British Armed Forces, Commonwealth and International military bands on the esplanade of Edinburgh Castle). Bollywood dancers came last year and it was an amazing piece. We feel very lucky. It was a visual treat to have dancers from India and Scotland perform together. Bollywood is a huge connection. But in future besides Bollywood or films of someone like Satyajit Ray, we would also like to have films from Indian new wave in the film festival here.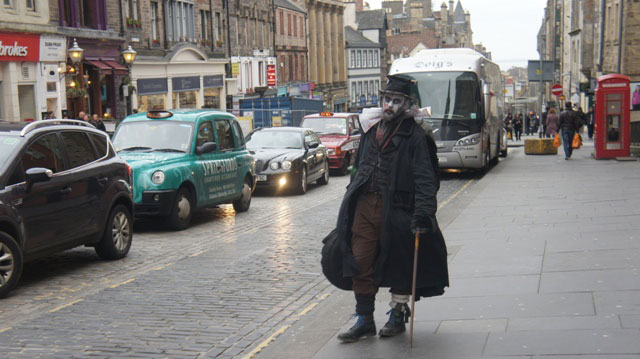 Is there anything beyond Bollywood?

We have Rabindranath Tagore connection too with the festival. And you may know that Tagore had a great friend in Sir Patrick Geddes (who was a botanist, ecologist, sociologist and town planner from Scotland). Patrick (who is often hailed as one of the founders of modern town planning) worked in India with Tagore. (Notably, to research and celebrate Rabindranath Tagore's life, works and impact, The Scottish Centre for Tagore Studies or ScoTs was established by Edinburgh Napier University's Institute of Creative Industries in collaboration with the Indian Council for Cultural Relations (ICCR) in Nov 2011.)

What is the theme for 2017?

If this year it is "Building Better World", next year would be "Our Connected World" so far the science festival is concerned. We will focus on conflict and degradation and in all we want to tell what kind of world we want to share.
In Image: Julia Amour / A street performer in Edinburgh's The Royal Mile, the main thoroughfare of the Old Town.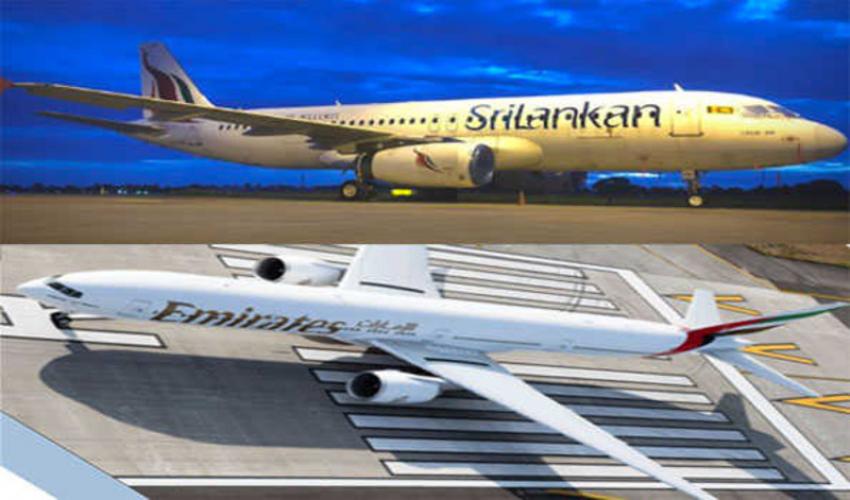 SriLankan Airlines, Emirate ...
Colombo/UNI: SriLankan Airlines and Emirates have entered into a reciprocal interline agreement aimed at bolstering connectivity for travelers.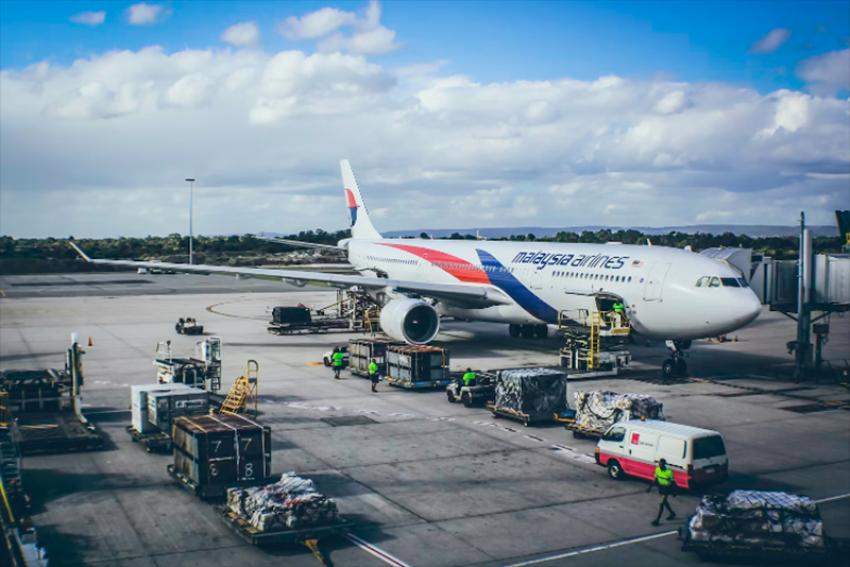 Malaysia Airlines introduce ...
Kuala Lumpur/NITN: Malaysia Airlines is offering introductory fares on their three new services between Kuala Lumpur and the Indian cities of Amritsar, Thiruvananthapuram and Ahmedabad.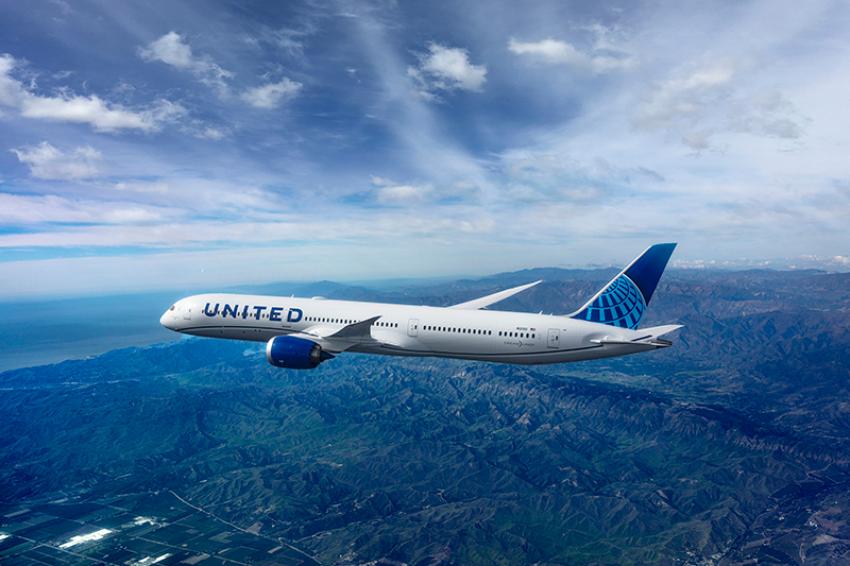 United Airlines increases n ...
New Delhi: United Airlines has announced an increase in service between New Delhi and New York/Newark, with a doubling of flights from once to twice daily during the winter season 2023/24.