California to host 6th Annual Restaurant Month
22 Dec 2015, 03:24 pm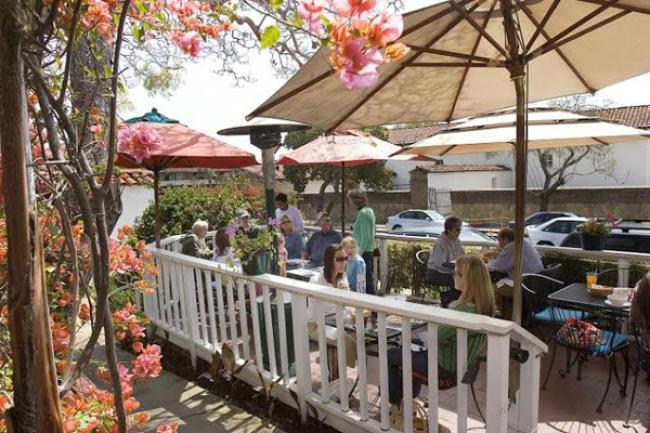 California, Dec 22 (NITN): California Restaurant Month returns to the Golden State this January with an expanded program that builds upon traditional restaurant week promotions with a broader range of culinary happenings.
For 31 flavor-filled days, dining establishments throughout California will not only feature gourmet prix-fixe menus, but also behind-the-scenes tours, wine-pairing specials, chef-led events, and all of the seasonal ingredients one would expect from the state that produces nearly half of all American-grown fruits, nuts and vegetables.
"From food trucks, fine dining and farm tours to wineries, breweries and distilleries, there's no place like California to live out the biggest foodie dreams," said Caroline Beteta, President and CEO of Visit California. "In 2016, our expanded California Restaurant Month promotion will showcase the state's agricultural diversity and allow visitors to follow California cuisine from the farm to the table."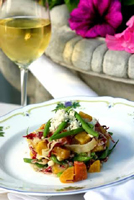 Throughout January 2016, foodies are invited to combine a passion for healthy, locally-sourced meals with iconic Californian vacation experiences to start the new year off right; enjoying everything from prix-fixe restaurant promotions and chef tastings to foodie events and wine samplings.
Below is a listing of celebratory culinary happenings in Northern, Central and Southern California during California Restaurant Month 2016. For destination updates and a list of all participating destinations visit:
www.DineinCA.com
.
Northern California
•
Berkeley – Berkeley Restaurant Week
For all their edible diversity, Berkeley's restaurants share a passion for great taste. With more than 350 restaurants citywide, there's a vast array of dining options ranging from casual to candlelit.
•
El Dorado County – El Dorado Epicurean Collection of Culinary Adventures
Indulge in this month-long celebration packed with delectable deals; exclusive seasonal offerings; wine-pairing specials; gourmet prix-fixe dinners; farm tours; vineyard hikes; cooking demonstrations with amazing and innovative chefs; and special discounts on food, wine, accommodations and transportation.
•
Humboldt Bay – Free Oyster
Known for some of the best oysters in the United States, Humboldt Bay produces 60 percent of California oysters. Tour and taste at one of the area's many oyster farms, including Aqua-Rodeo Farms and Hog Island Oyster Co. Receive a free oyster and pint of beer with any social media check-in to Humboldt Bay Tourism Center.
•
Napa Valley – Napa Valley Restaurant Week
Through multi-course prix-fixe menus at $20 per person for lunch and at $36 or $46 per person for dinner, try out the latest culinary hot spots or revisit old favorites all week long.
•
Oakland – Oakland Restaurant Week
Over 100 participating restaurants will offer prix-fixe lunch and/or dinner menus at $20, $30, $40 and new $50 price points. The promotional prices reflect up to 25 percent off regular a la carte items.
•
Sacramento – Dine Downtown
Now in its 11th year, Dine Downtown continues to spotlight innovative restaurant concepts and culinary experiences that can only be found in Sacramento. For 10 days, enjoy special three-course dinner menus showcasing fine dining in America's Farm-to-Fork Capital for just $35.
•
San Francisco – SF Restaurant Week
More than 100 restaurants citywide will offer special multi-course prix-fixe lunch and dinner menus, ideal for exploring San Francisco's culinary scene. Lunch menus are offered at $15 or $25 and dinner menus are offered at $40 or $65.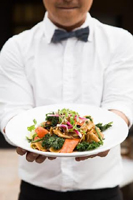 •
San Jose – San Jose Celebrates California Restaurant Month
Combine fresh produce with one of the most diverse cities in America, and you'll discover an appetizing selection of culinary offerings from Oaxacan, Ethiopian and Vietnamese to Afghan, Burmese and beyond. Taste for yourself from
January 5 – 8
, and 12 – 15, 2016. Mention "California Restaurant Month" at participating restaurants and receive 15 percent off the final bill. The promotional website,
www.sanjose.org/californiarestaurantmonth
, is slated to launch at the end of December.
•
Sonoma County – Individual Restaurant Offerings
Throughout January
While Sonoma County's Restaurant Week is occurring
March 7-13
, French Garden Restaurant and Zazu Kitchen + Farm are also participating in California Restaurant Month. Individual restaurant details and pricing can be found online.
•
Stockton – Stockton Restaurant Week
During this 10-day dining event, participating restaurants will offer prix-fixe meals showcasing some of the region's most talented chefs along with the city's culinary diversity. Three-course dinner menus will be priced at $15, $20 or $25 per person, and two-course lunch menus will be available for $10 at some restaurants (all exclusive of beverages, tax and gratuity unless otherwise noted).
•
Suisun City – Suisun Waterfront Restaurant Week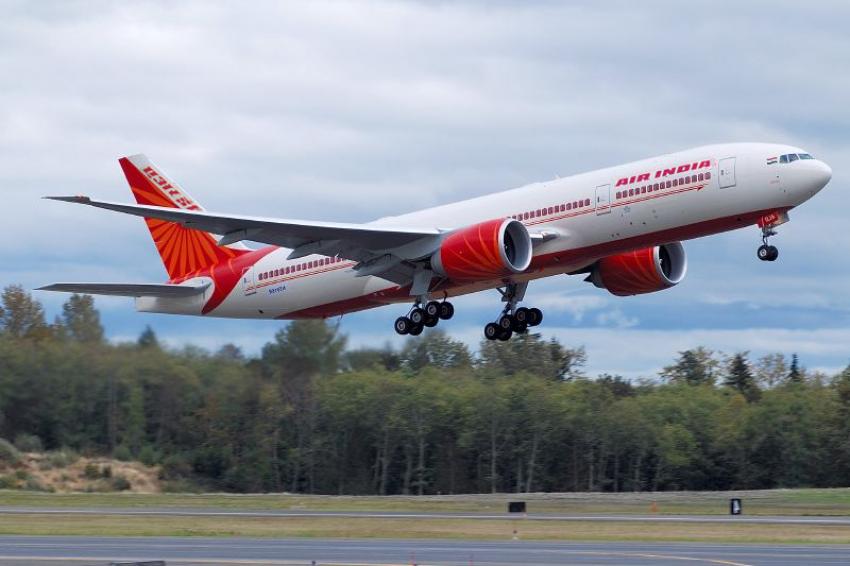 Air India deploys newly ind ...
Gurugram: Air India, a global airline in India, has initiated the deployment of its recently acquired Boeing 777 aircraft to serve all three non-stop routes from Mumbai to the United States.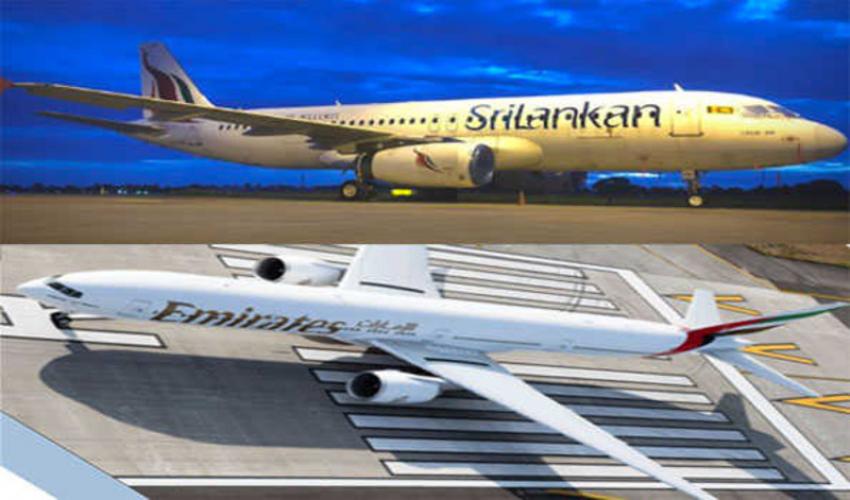 SriLankan Airlines, Emirate ...
Colombo/UNI: SriLankan Airlines and Emirates have entered into a reciprocal interline agreement aimed at bolstering connectivity for travelers.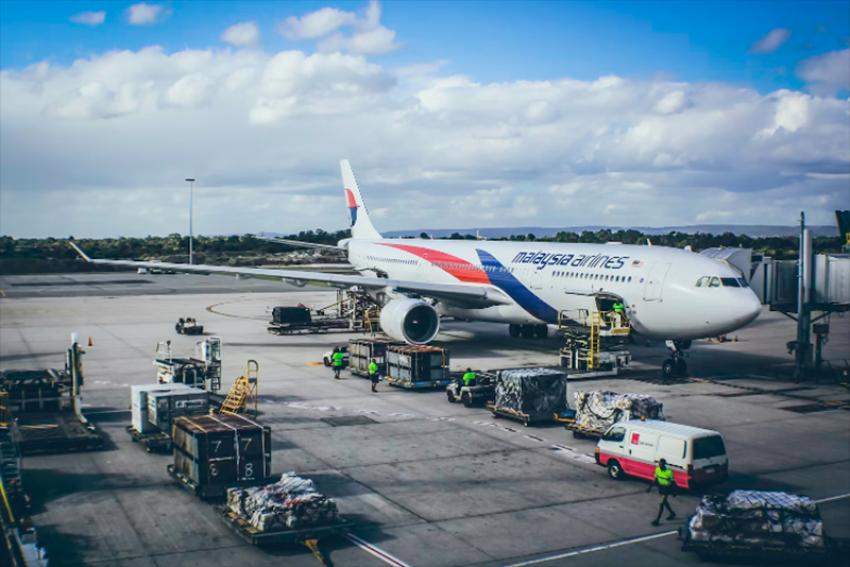 Malaysia Airlines introduce ...
Kuala Lumpur/NITN: Malaysia Airlines is offering introductory fares on their three new services between Kuala Lumpur and the Indian cities of Amritsar, Thiruvananthapuram and Ahmedabad.