Jacqueline Fernandez visits Sri Lanka under Cinnamon's 'Bring a Friend Home' Campaign
NITN | @notintownlive | 13 Aug 2019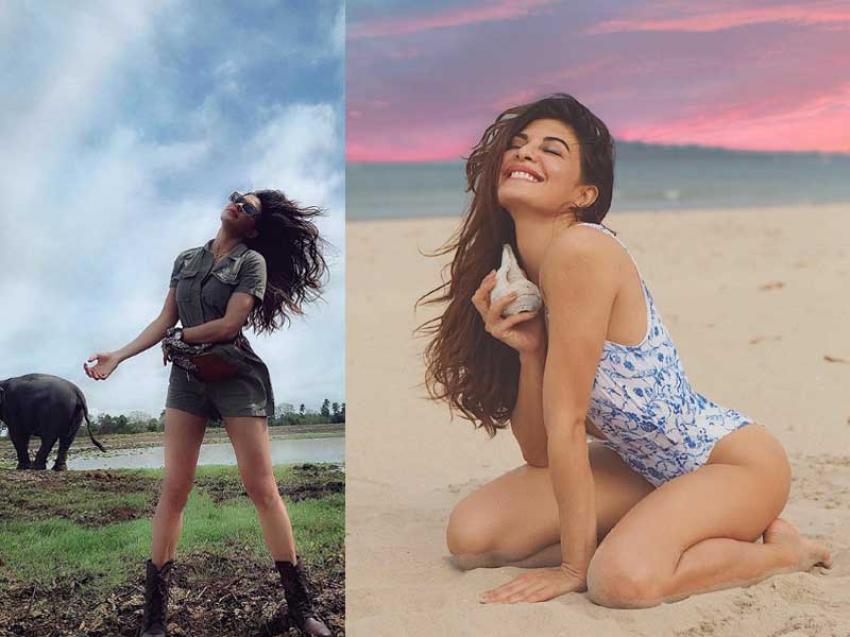 Colombo: Bollywood actress and former Miss Sri Lanka, Jacqueline Fernandez, visited Sri Lanka as the first guest under Cinnamon's 'Bring a Friend Home' (BAFH) campaign.
This unique initiative by Cinnamon is to encourage Sri Lankans living here and overseas as well as expats in the country to nominate their foreign friends to visit the island nation. Hence, the hotel chain is hosting Jacqueline from August 10-14 and will create unique experiences for her in the country.
Jacqueline, who is also a Sri Lankan, will kick start the initiative by travelling to the island with 15 of her friends and family and will embark on an iconic adventure that will showcase the vibrancy and diversity that Sri Lanka has to offer as a destination.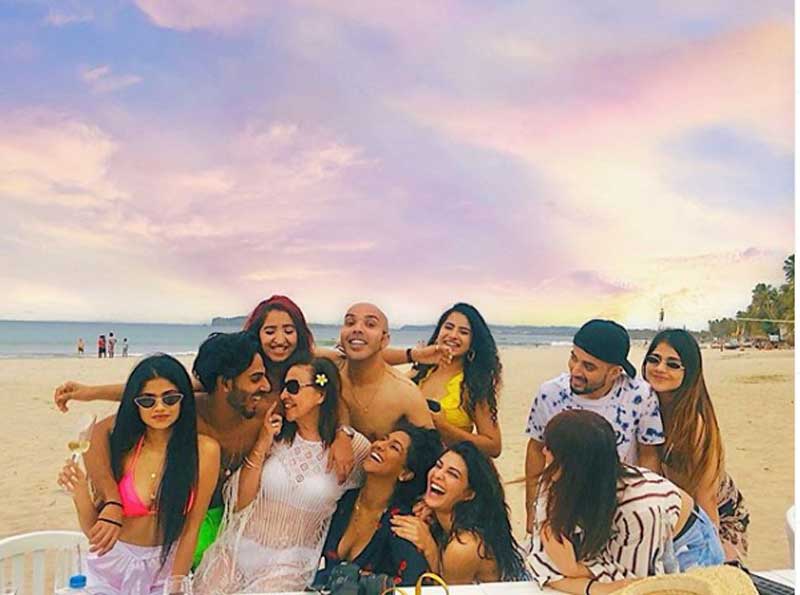 As part of her tour, Jacqueline will travel to Trico Blu by Cinnamon for a beachside barbeque birthday dinner alongside a bonfire coupled with a performance by a saxophonist all organized for her by Cinnamon in celebration of her birthday. She will spend a day of snorkelling at the famous Pigeon Island before proceeding to Cinnamon Lodge Habarana.
Jacqueline will witness 'the Gathering' of hundreds of Asian elephants at Minneriya National Park, an event that is hailed as one of Lonely Planet's top wildlife spectacles in the world. She will also have dinner by the lake at Cinnamon Lodge Habarana as part of their popular destination dining experience. Her last two days in the island will include her flying by Cinnamon Air to Colombo to relax at Cinnamon Grand Colombo before leaving the island.
Jacqueline's visit is also part of a long-term strategy by Cinnamon to aid the recovery of the tourism industry by fostering celebrity partnerships that can help to create much-needed hype about Sri Lanka including Cinnamon's Bring A Friend Home (BAFH) campaign which allows foreigners to visit the island through an array of attractive packages once nominated by a Sri Lankan or an expat living here.
The campaign will create positive conversations about just how much Sri Lanka has to offer as a destination. The island is home to an abundance of unique experiences and with relatively short travel times, one can experience everything from ancient cultural sites to incredible wildlife sightings and beachside getaways as well as shopping hotspots, all within a few days. The campaign will take Sri Lanka's heritage and the stunning plethora of experiences it has to offer to the forefront of global audiences and give it sufficient exposure in international markets to catalyse the growth of the tourism sector.
The 'Bring a Friend Home' campaign by Cinnamon motivate people to invite their foreign friends to visit the tropical island by simply following a three-step process: Invite, Accept and Travel on its official site, www.bringafriendhome.com.
The campaign will entitle the refree for six special holiday packages with exclusive rates at Cinnamon properties from August 1 to December 15, 2019 and a grand raffle draw on January 2020 which will include prizes such as a 1-year all-expense-paid stay at Cinnamon Life apartments and Rs.499,999 worth of Jewellery from Colombo Jewellery Stores.
Commenting on the upcoming campaign, Jacqueline stated, "I'm so glad to be a part of this novel and inspiring initiative. The 'Bring a Friend Home' campaign by Cinnamon is a unique opportunity for every Sri Lankan to play a role in encouraging tourism to Sri Lanka. All you have to do is register and nominate a friend to travel to the beautiful island of Sri Lanka. I myself am looking forward to travelling with my very best friends this month to kick start the campaign. Don't miss out! Let's all come together and support our island home."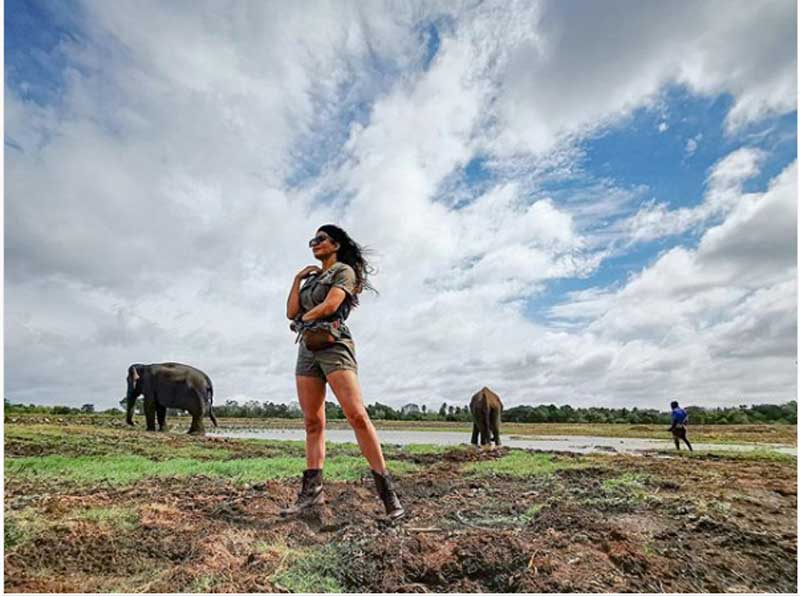 Dileep Mudadeniya Vice President John Keells Group, Head of Brand Marketing - Cinnamon Hotels & Resorts and CEO of Cinnamon Life Mall added, "With Cinnamon's Bring A Friend Home campaign, every Sri Lankan can join in the effort to uplift our travel industry and give their friends around the world a taste of home-sweet-home, whilst they have the time of their lives on this paradise island. This campaign will leverage the power of celebrity endorsements and innovative digital marketing strategies to help create much-needed hype about the island and send positive and reassuring messaging across multiple digital channels – that all reiterate that Sri Lanka is safe to travel to again, and has an abundance of unforgettable experiences, attractions and highlights to offer."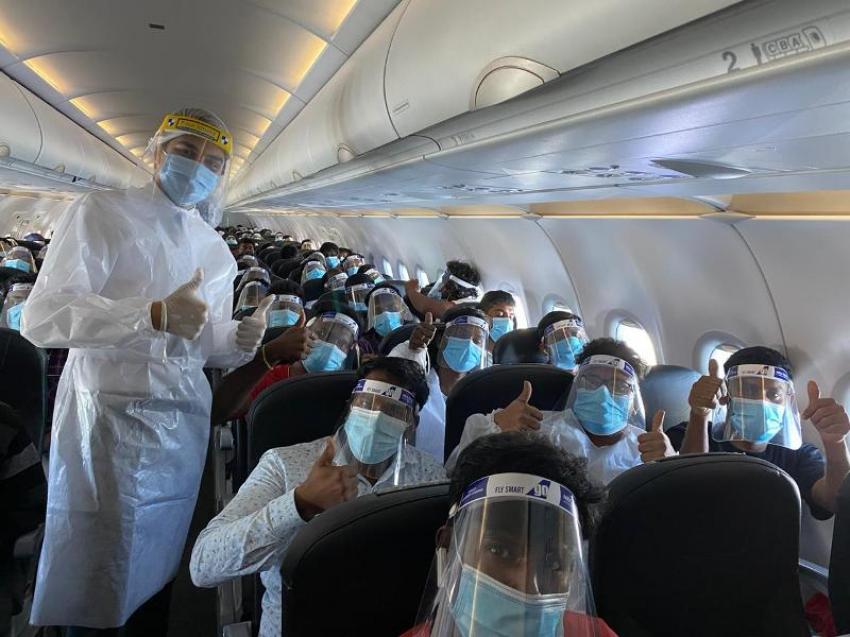 GoAir repatriates 37,990 st ...
New Delhi: Private carrier GoAir has repatriated 37,990 stranded Indians and clocked more than 200 international charter flights till date.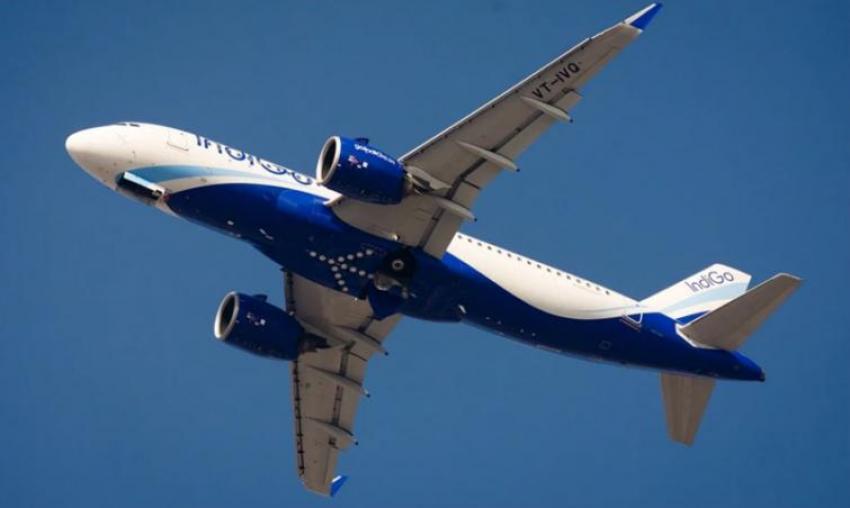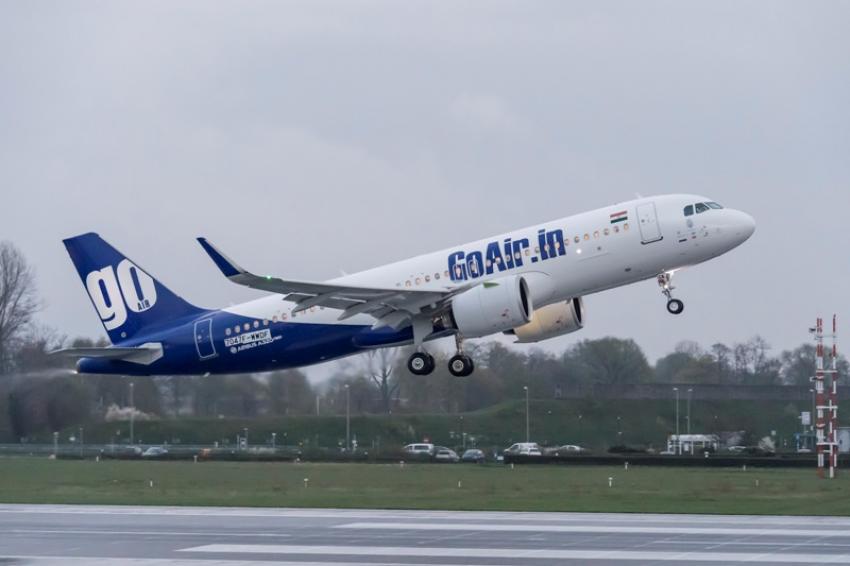 GoAir clocks more than 100 ...
New Delhi/NITN: Indian airline GoAir has clocked more than 100 international charter flights and repatriated 18,195 stranded Indians.