The Peninsula Paris: Where history meets uber luxury
Sujoy Dhar | @sujoydhar | 03 Dec 2017, 07:22 am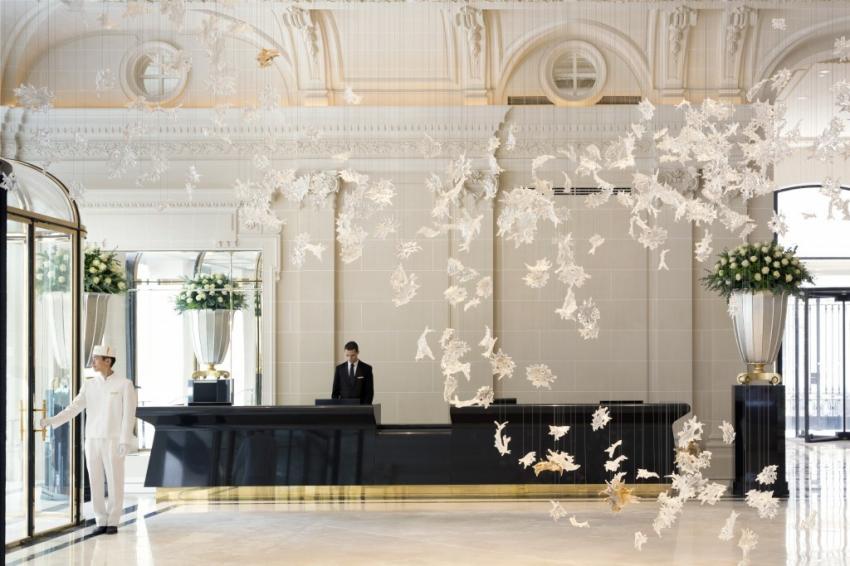 Months before I actually stayed in The Peninsula Paris I was googling the hotel and visited its website to learn more about it. What fascinated me right then was a sweeping banner image of the hotel showcasing the imposing building's rooftop suites with balustraded balcony, sloping basalt grey roofs and green widow shades against an unostentatious cream heritage property.
The Location and Exterior:
And yes, a sight of the Arc de Triomphe, the iconic triumphal arch in Paris at the western end of the Champs-Élysées, was unmissable.
The Peninsula Paris boasts how the property sits in the heart of Paris within walking distance of some of the world's most famous monuments, museums and luxury shopping districts.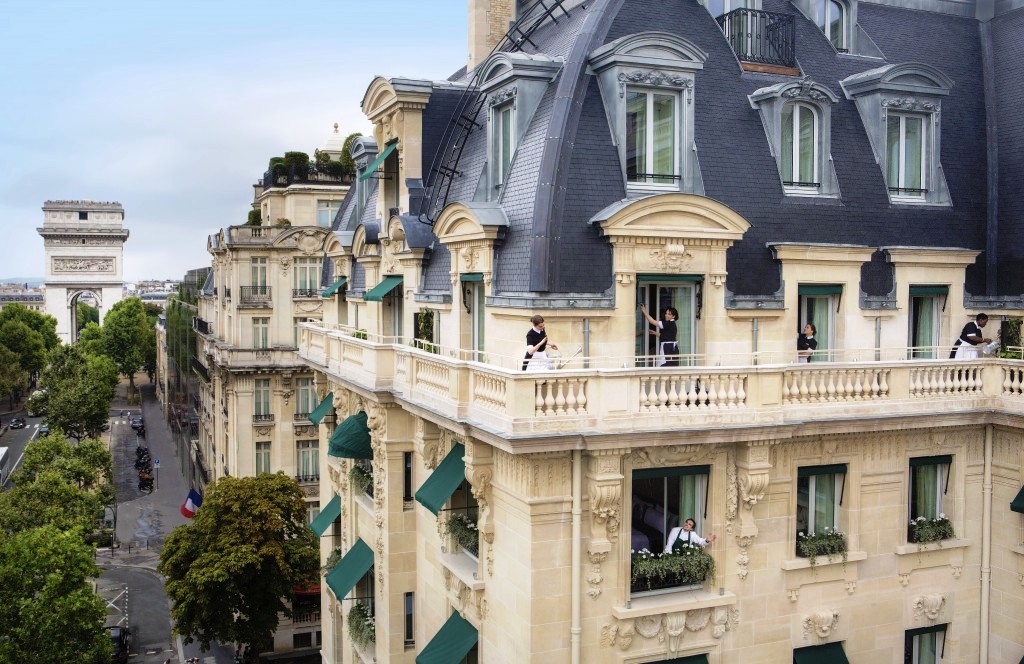 But I think the fact that it is only a few steps away from Arc de Triomphe is another big draw for the hotel which almost overwhelms you as you enter the lobby because of a glass art installations resembling the leaves of a plane tree seen in Paris commonly.
The gleaming yet muted 800 crystal leaves installation by Czech workshop Lasvit is surely a head turner.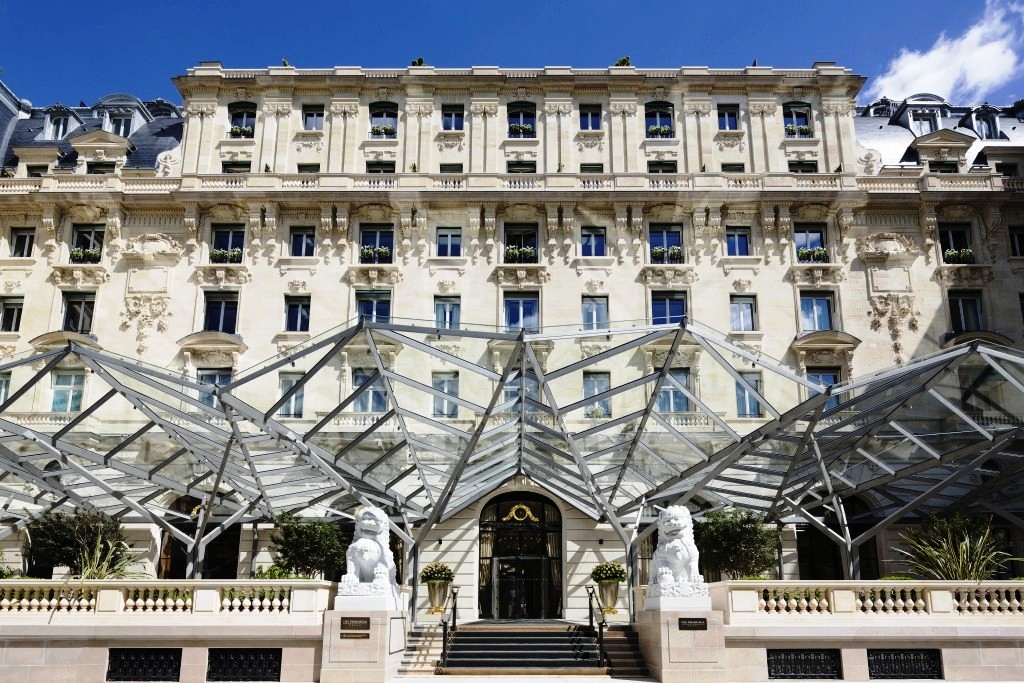 Located at 19 Avenue Kléber, The Peninsula houses 200 luxurious rooms, including 86 suites.
Inspired by Haute Couture, the theme suites at The Peninsula Paris hotel are veritable showcases of French heritage and savoir-faire.
But this is one hotel in Paris with a rich history of early 20th century and through the Second World War. Once called Hotel Majestic, after its opening in 1908, it was turned into a government office in 1936. It had also served as a field hospital for wounded officers during war.
Interestingly, during World War II it was the headquarters of the German military high command in France during the Nazi occupation of Paris. The hotel played a pivotal role in the deportation of Parisian Jews and the 1944 assassination attempt on Hitler.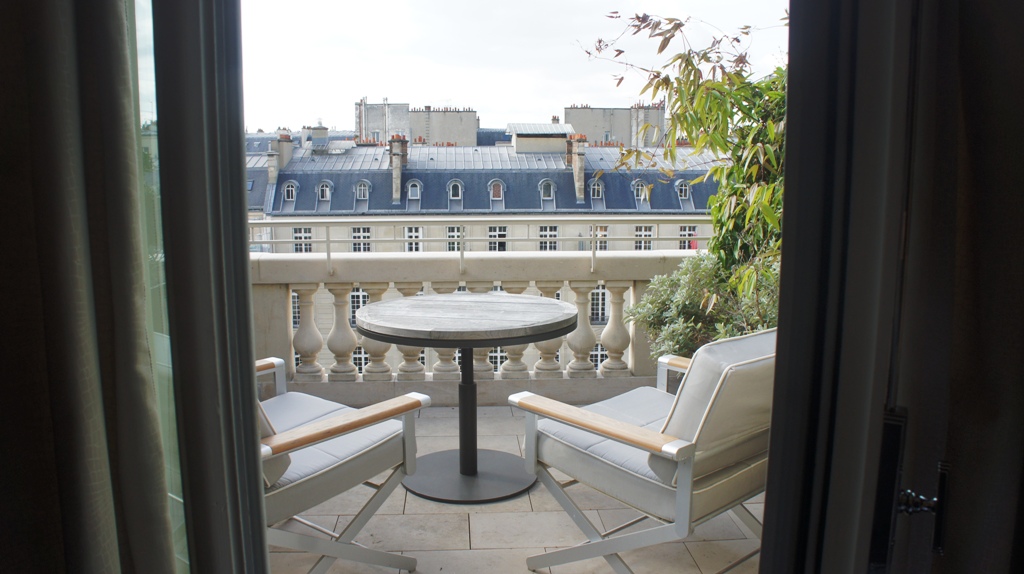 When it reopened as The Peninsula in 2014 in its new avatar it added a new luxury destination to stay in Paris for the well heeled visitors.
According to The Peninsula, it took two years to build yet four years to restore to its former glory, in a meticulous process by teams of French master craftsmen utilising traditional techniques in use for hundreds of years.
"Only a very small number of companies still possess these levels of experience in restoration of heritage buildings - usually small family companies dating back years, with skills passed from generation to generation," the hotel says on its website.
The Rooms
To stay in one of the deluxe suites of The Peninsula Paris is absolute indulgence in luxury and aristocracy which is at the same time understated owing to the refinement with which the rooms have been done up. From our suite in one of the upper floors of this heritage building, we were privy to a panoramic view of one of the famous avenues of Paris below and yes, the glimpse of the iconic Arc de Triomphe.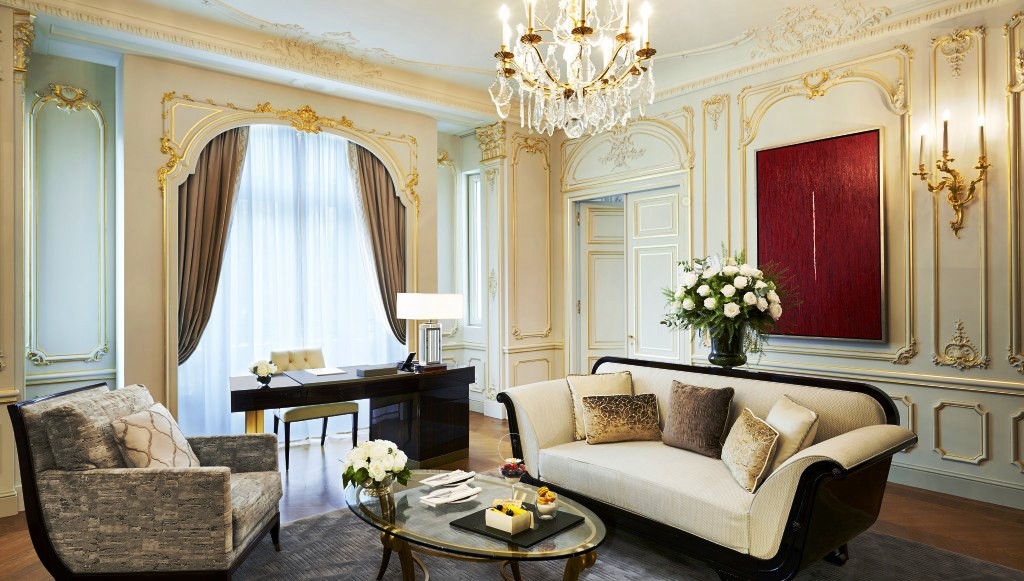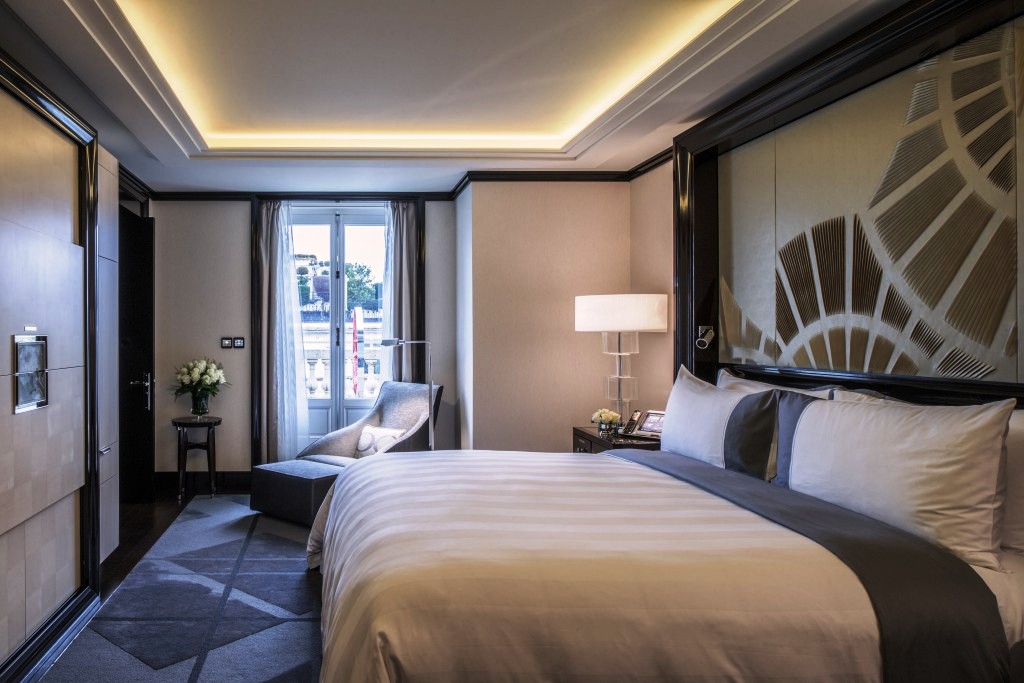 From these suites you get a view of either avenue des Portugais or rue la Pérouse or avenue Kléber
The chic marble bathrooms are in soft grey and cream hues inspired by Paris' heritage of haute couture. While they are purely royal in design and look, the amusing experience can also be to use a Japanese style Toto Washlets with the technology enhanced toilet seat.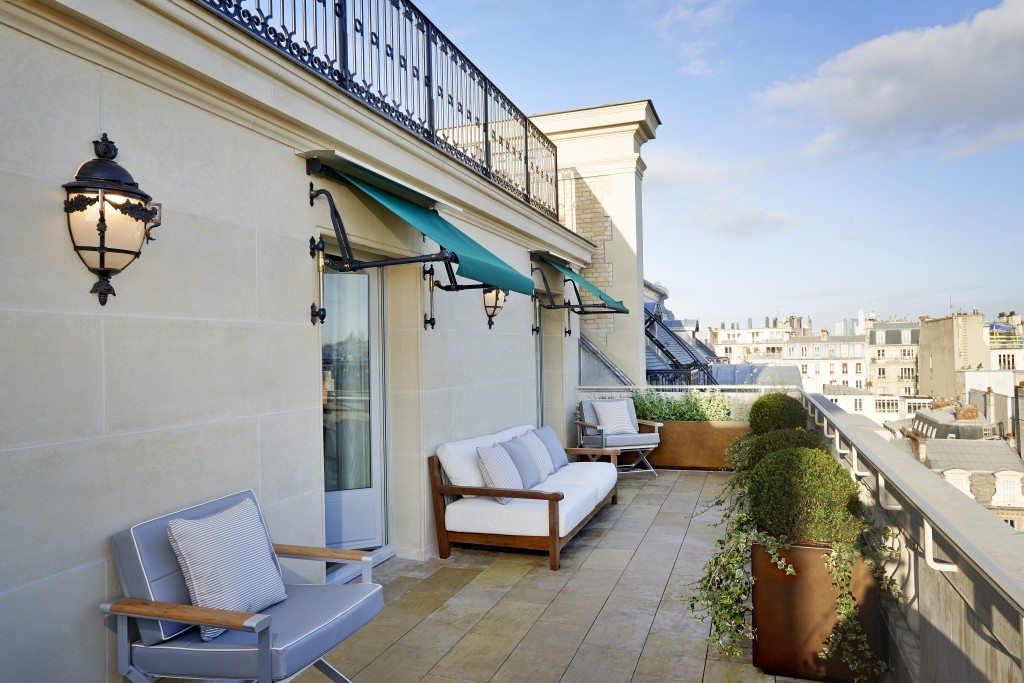 A deluxe room is 85 sq m / 915 sq ft in size with fully-customised interactive digital bedside and desk tablets pre-set in eleven languages, according to guest preference. Each one has a spacious separate walk-in closet with dressing table.
The 30 - 35 sqm / 322 - 376 sq ft Superior Rooms are with cutting edge technology. Accommodating up to two persons, they offer a choice of king or queen beds, peaceful views over the hotel's internal courtyards, and marble bathrooms. Among state-of-the art interactive digital features, enjoy complimentary wireless internet access and long distance phone calls via VOIP, as well as a nail-dryer.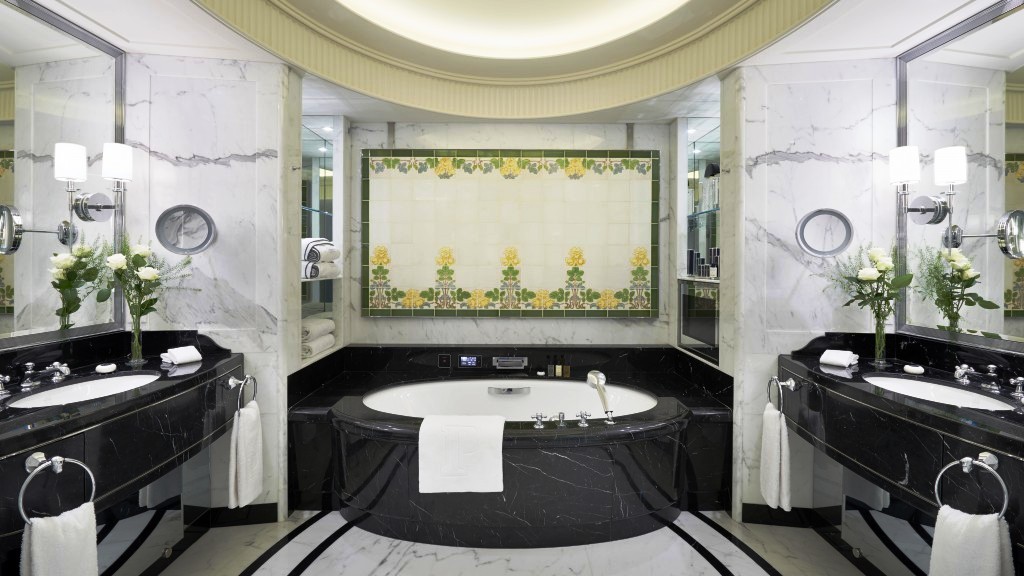 While there are different kinds of suites from Junior to Grand Premier, you can also choose a Historic Suite which preserves the same spirit that prevailed in this landmark location more than a century ago, transporting guests back in time to 1850s. And each room size is 217 sq m / 2335 sq ft.
But in whichever suite you stay depending on your budget, in this hotel you can indulge yourself with exquisite bed linen, and a blissful marble bathroom, together with a comfortable sitting area and some nice views.
Wellness
The Peninsula;s Spa is said to be the largest luxury hotel spa in Paris sprawled over 19,000 sq ft. It combines a wonderful interior with ancestral Asian practices and knowledge. Oriental and European-inspired treatments are available. The streamlined design, dotted with plant and mineral notes, turns you on the moment you enter it.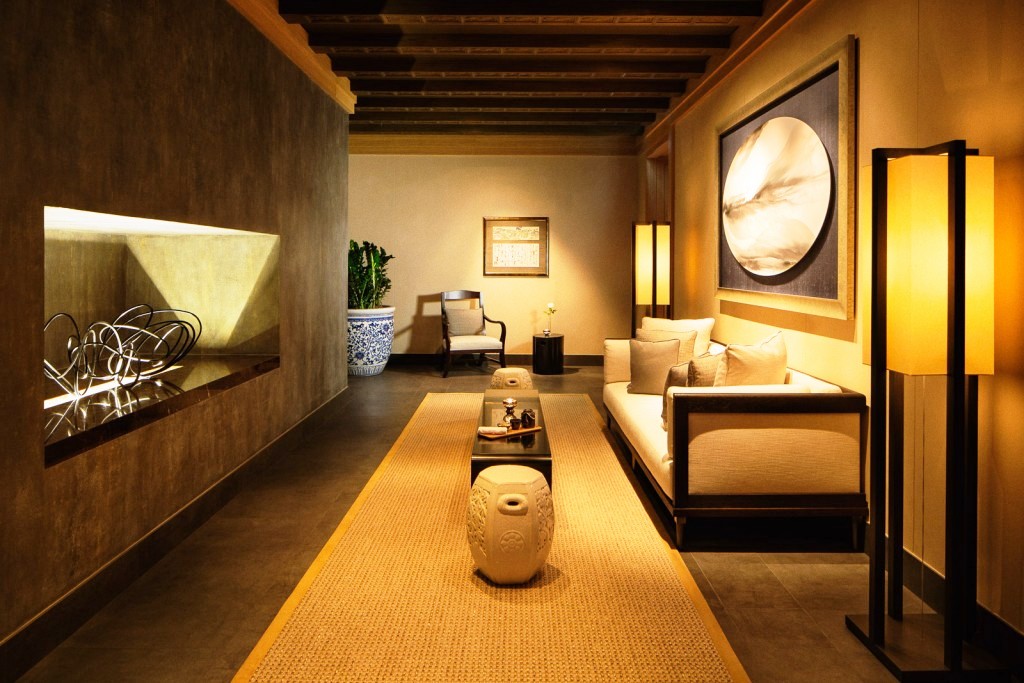 An indoor pool and two Jacuzzis welcome you in the fitness centre. Located near the pool, the two fitness and cardio-training rooms offer cutting-edge technology with LifeFitness brand machines. Fitness coaches are on hand to help clients on a one-to-one basis and to create personal fitness routines to meet their needs.
Dining:
There are several options among the restaurants in this hotel and one has heard about Lili for a memorable Paris Chinese restaurant experience with its stunning interior and authentic Cantonese cuisine prepared by award-winning Hong Kong chefs. But we had loved Le Lobby which was a former grand dining room. It has been restored to reflect the glory of the Belle Epoque era and is just perfect for The Peninsula's famed Afternoon Tea. Le Lobby otherwise offers an all-day international menu.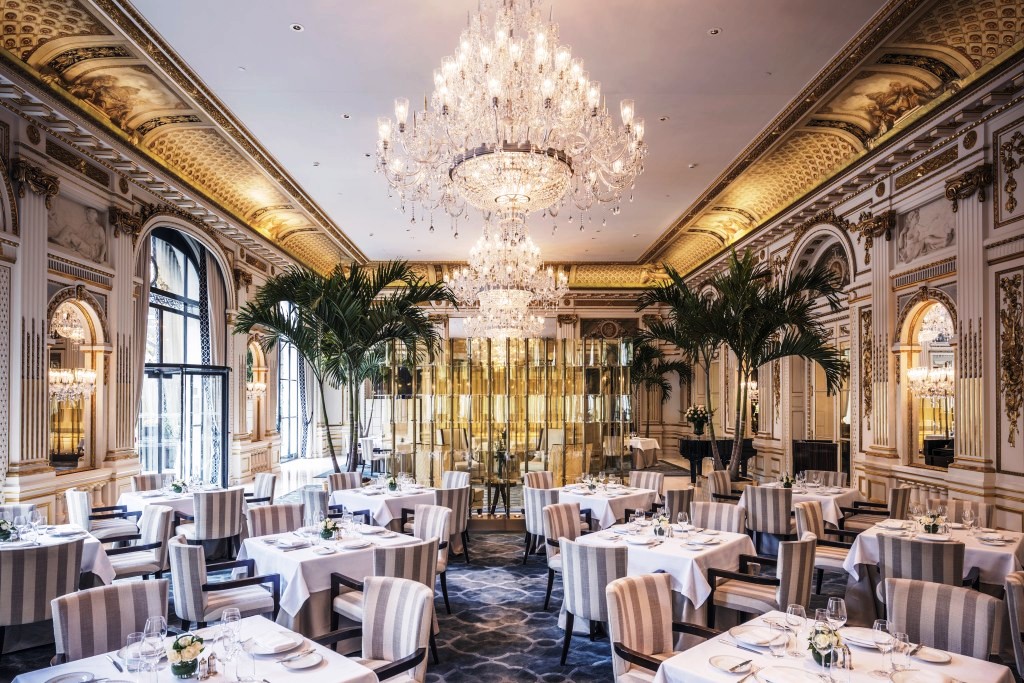 The Staff:
You would like to give a high five to this hotel for the courteousness of its staff- who form the backbone of any hotel irrespective of its material appeal. I had stayed in the Chicago property of The Peninsula earlier and I felt perhaps I have checked in into the same hotel since every employee here is as supporting and caring as their Chicago property.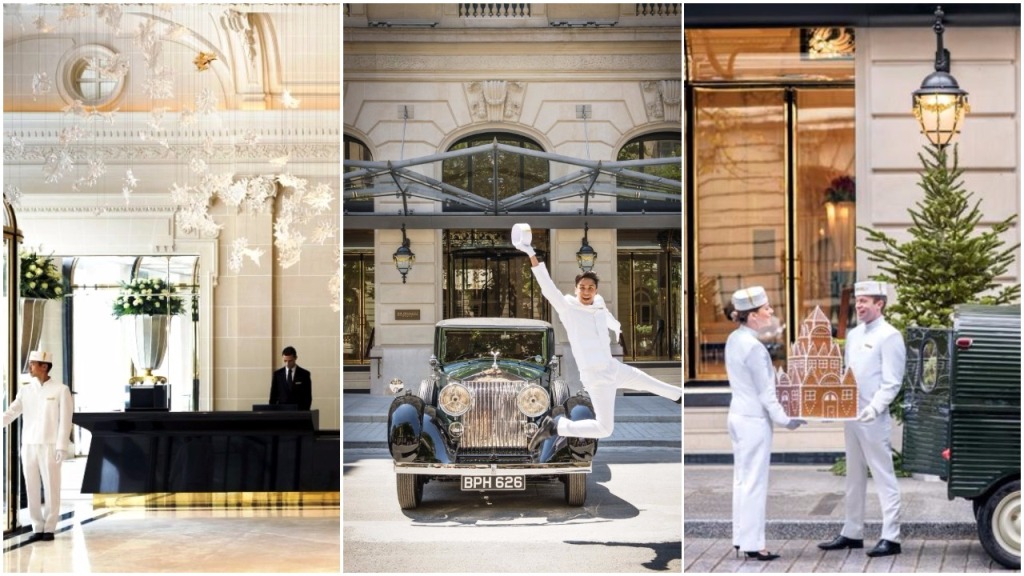 From explaining us the bathroom technology to facilitating a smooth check out, they were all at service with utmost graciousness. I actually kept the luggage in the hotel for two days after I checked out for a quick visit to Barcelona and when I returned to Paris to pick it up, they got it quick for me as I kept waiting my cab.
The Heritage Quotient
The Peninsula Paris besides its uber luxury features in every suite is also one hotel which has interesting history with the building (then Hotel Majestic) playing a key role in the deportation of Parisian Jews and the 1944 assassination attempt on Hitler.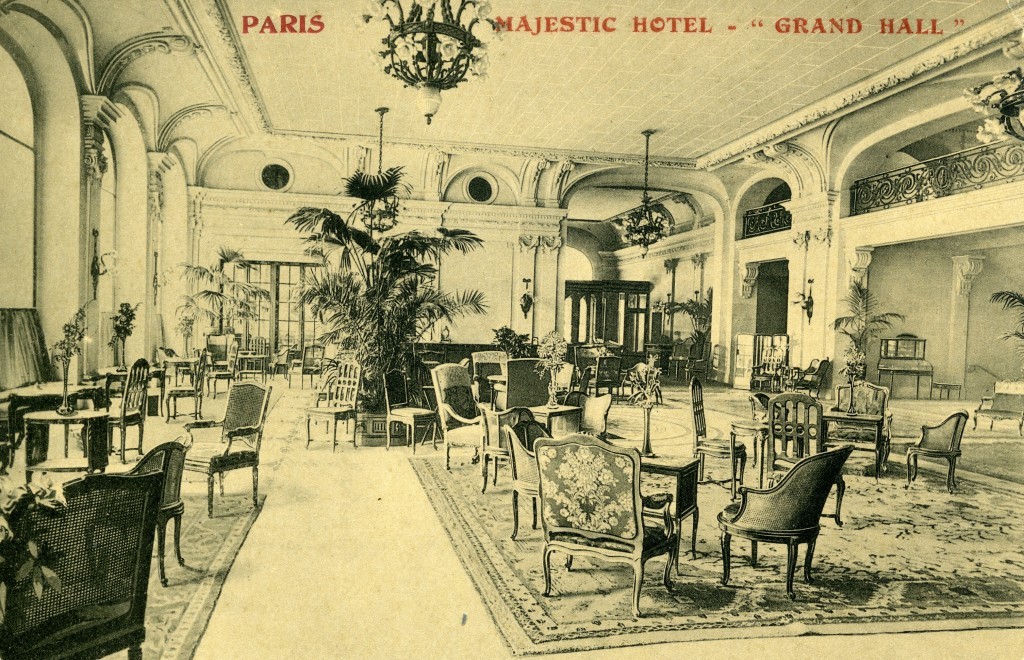 According to the hotel, its façade had been badly damaged through the years and so when the architects were instructed to magnify heritage building's exterior, they hired historic monument specialist, Degaine, to bring it back to its former glory.

"The hotel's exterior façade alone employed the talents of 40 skilled stonemasons to restore the 10,000 sq m area with its elaborate carved stone flowers, bows and ribbons. Repairs were carried out where possible, carving missing portions by hand using stone dust paste, or where the bas-reliefs were severely damaged, the entire section was replaced by a new stone and hand carved from scratch, using only pictures for reference," it says.
The work also included the rehabilitation of the interior courtyards by Degaine's stonemasons - two out of the original four towers were entirely deconstructed and then recreated with the exact same stone quality, it said.
So if you are looking for a combo of luxury with understated aesthetics and rich, rather intriguing, heritage, The Peninsula Paris is the hotel to stay in the French capital.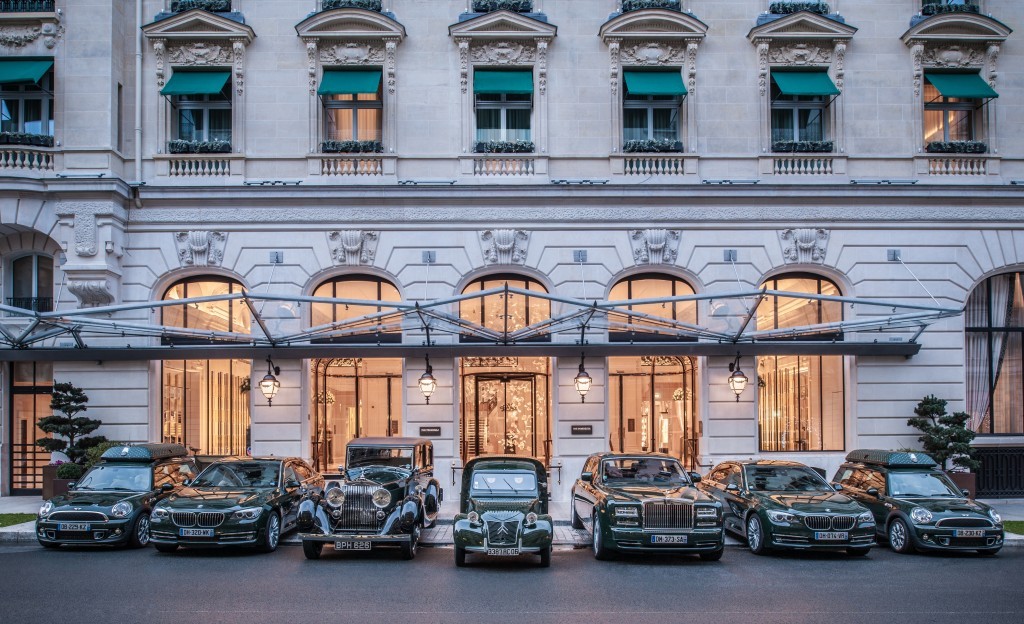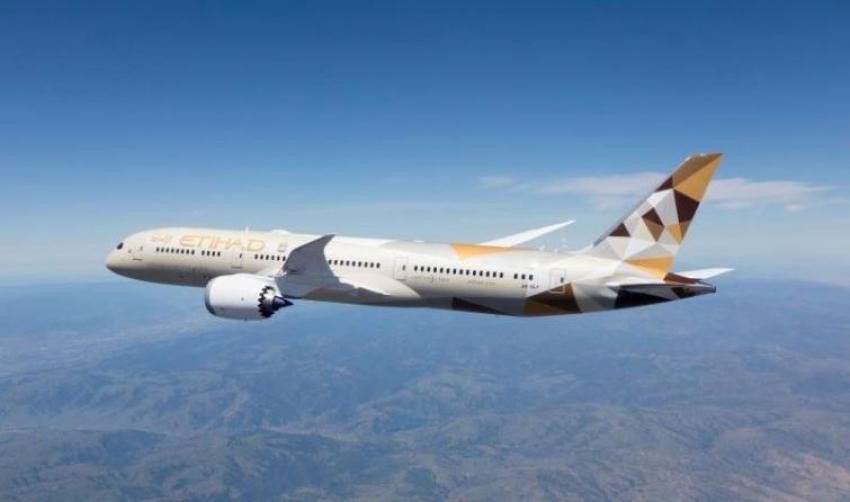 Global student offer launch ...
Abu Dhabi, UAE: Etihad Airways, the national carrier for the UAE, is making it easier for students to travel between university and home or to discover new horizons and cultures, with the launch of its Global Student offer.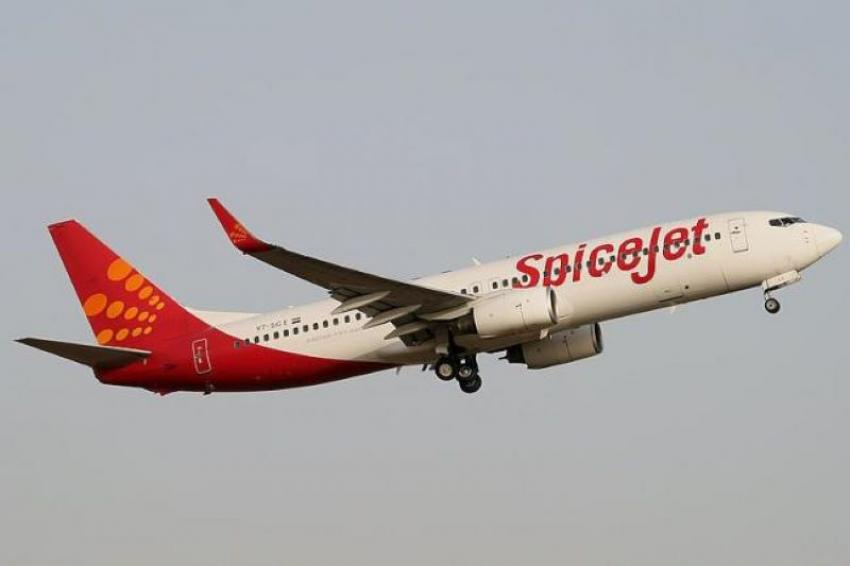 SpiceJet to connect Darbhan ...
Gurugram/NITN: India's private airline SpiceJet on Monday announced the launch of daily flight services connecting Darbhanga with key metros of Delhi, Mumbai and Bengaluru.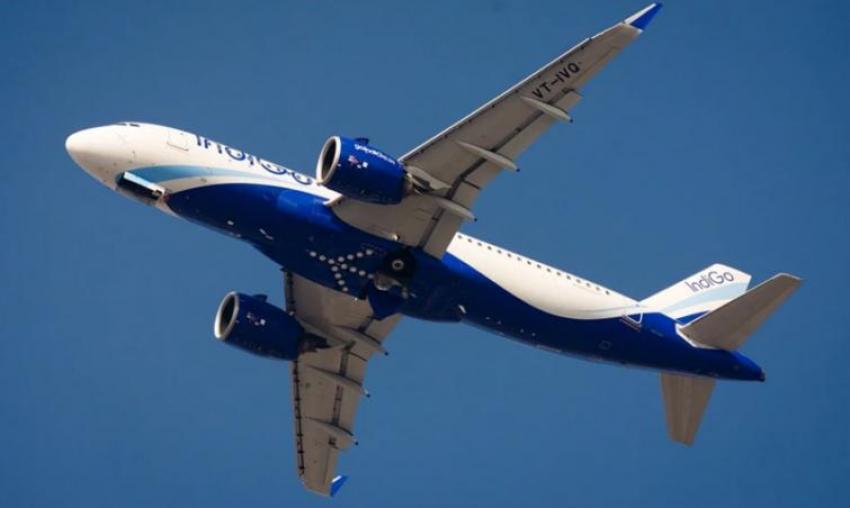 IndiGo commences flights be ...
Kochi/NITN: India's private airline IndiGo commenced two weekly flights between India and Maldives under air bubble from Friday.