Burnt Garlic: Dig in with more variety on offer
Sujoy Dhar | @sujoydhar | 31 Mar 2018, 06:41 am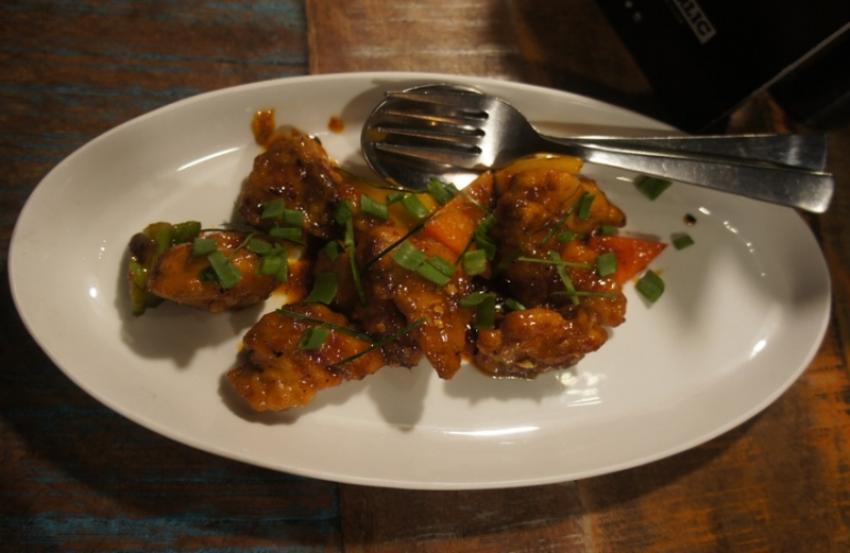 Much before the cineplexes became a rage in Kolkata, discerning cine-goers sold on Rituparno Ghosh and Sandip Ray's Feluda would queue up for a magic lantern experience in Priya Cinema at Deshapriya Park as they started returning to the big screen.
But while cineplexes are now the rage everywhere, Priya Cinema still holds its own owing to the film fraternity family that owns it. But what was missing in the premises was a good food joint. With Burnt Garlic, Priya Entertainments filled out that gap. From the stable of Priya Entertainments Pvt Ltd, led by Arijit Dutta, Burnt Garlic is a cafe bar with food and liquor complementing its jazzy ambience.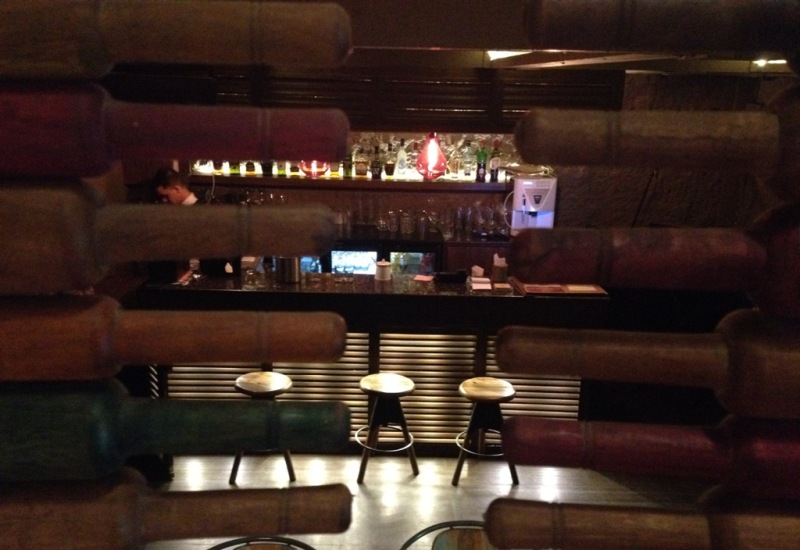 Honestly, not many suddenly expect such a smoky low lit cafe bar here in this property but here it is, designed by famous city-based scenographer Swarup Dutta. As we enter inside, there was a little jarring effect of a smoky split level bar with an interior sporting a curtain of muted coloured rolling pins, kind of a concept we often find in Kolkata puja pandals known for their themes and ingenuity.
But the sofas are very comfortable, the tables trendy and designer and the service good. Soon you start feeling cosy and relaxed in this south Kolkata joint and start taking it easy.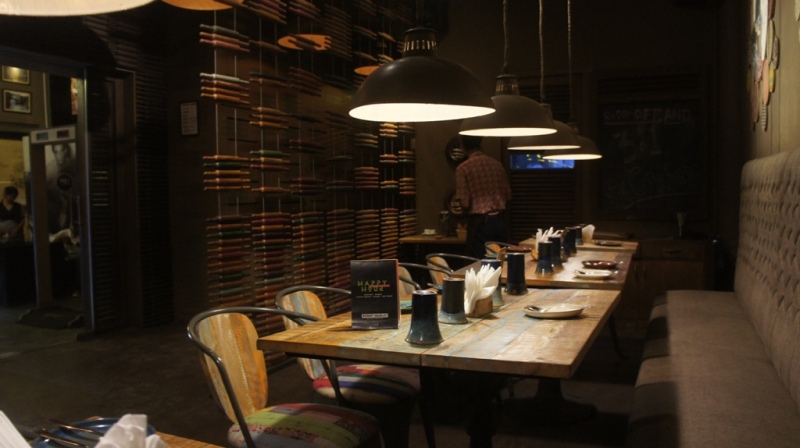 You can begin with a Salad- choose from Papaya Salad or Caesar Salad with Nachos- or perhaps a Broccoli and Spinach soup or Cream of Mushroom soup. Then you can dig in for more.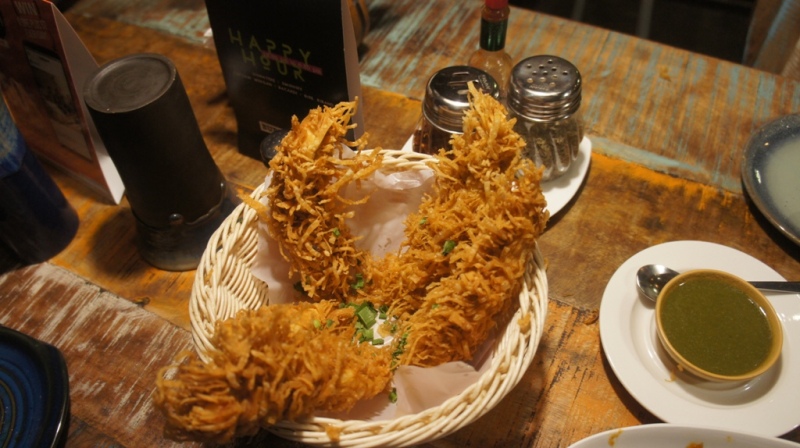 I liked the dish of Crispy Fried Chicken served with a little bowl of burnt garlic vinaigrette to spice up the chicken with a citrusy-chilli-garlic flavour. Fish in Thai Chilli Sauce is also a good choice here. If you go for a burger you can choose the Oregano Chicken Burger, a speciality here. The Juicy Lamb burger will not disappoint you either.
Besides burgers, Burnt Garlic also serves pizza and pasta. Here one now popular dish is Pork Pizza with Rocket Leaves. It is a dish with cheese and pepperoni slices combined with fresh rocket leaves.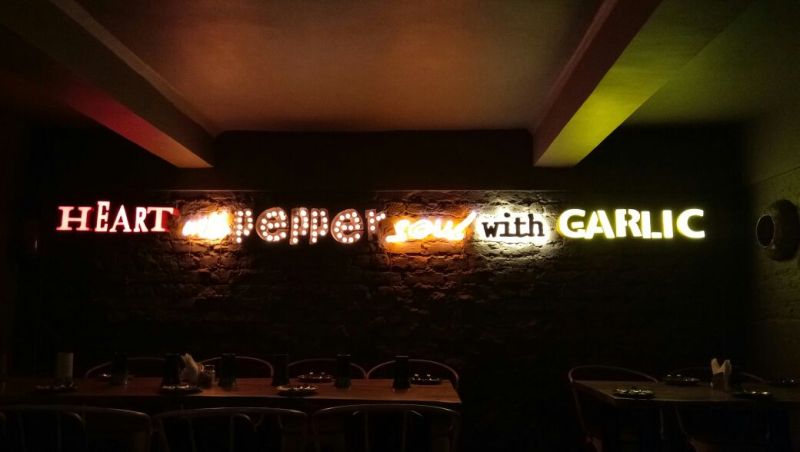 Caramel Cake with Hot Toffee Sauce, one of the four desserts on the menu, is recommended while you can also choose Tiramisu or Blueberry Cheese Cake.
Burnt Garlic manager Gavin Baptist says their stress in the palate is on Old World Continental food and Oriental. We have more Oriental now as it is in demand, he says.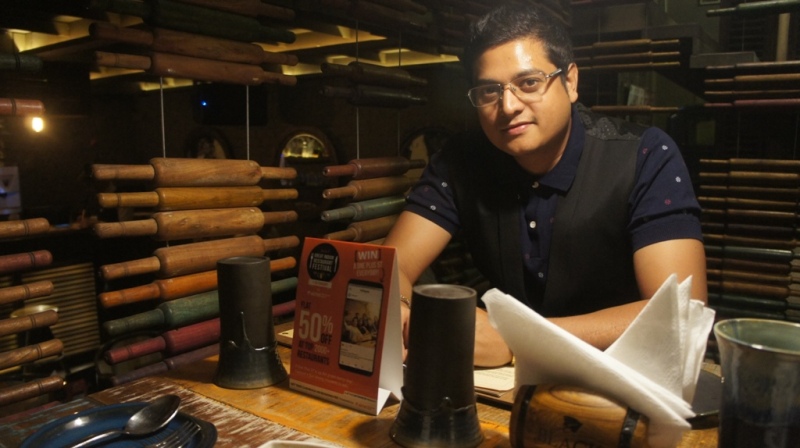 There is now a pasta and burger section with salads too, he said. "We recently added more variety to the menu to remove the gap between the customers and our service guys. we have added more items to the menu," he said.
(Writing by Sujoy Dhar)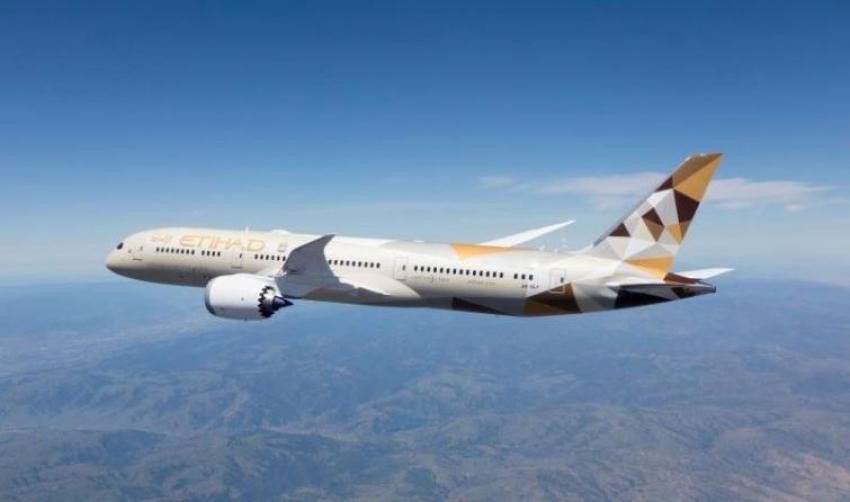 Global student offer launch ...
Abu Dhabi, UAE: Etihad Airways, the national carrier for the UAE, is making it easier for students to travel between university and home or to discover new horizons and cultures, with the launch of its Global Student offer.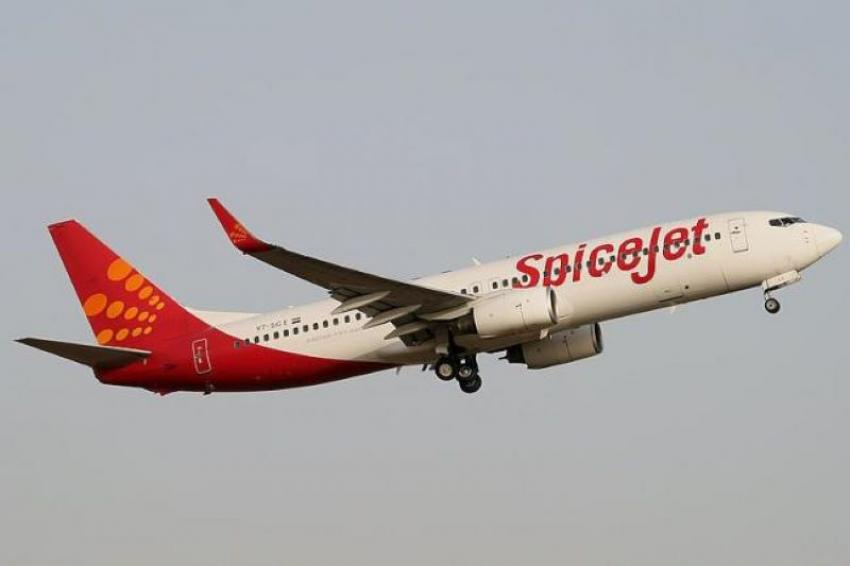 SpiceJet to connect Darbhan ...
Gurugram/NITN: India's private airline SpiceJet on Monday announced the launch of daily flight services connecting Darbhanga with key metros of Delhi, Mumbai and Bengaluru.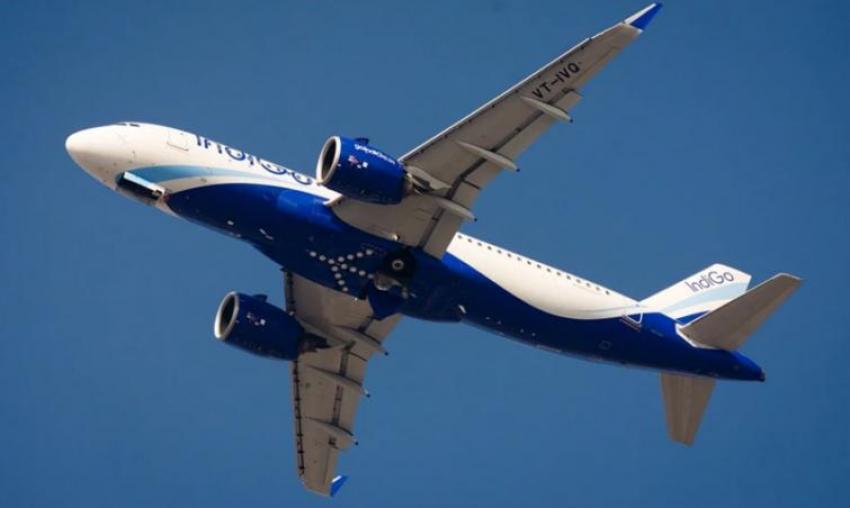 IndiGo commences flights be ...
Kochi/NITN: India's private airline IndiGo commenced two weekly flights between India and Maldives under air bubble from Friday.