There are twists and turns at the Mango Street c/o Café 4/1
Arundhati Gupta | @notintownlive | 10 Jun 2018, 07:09 am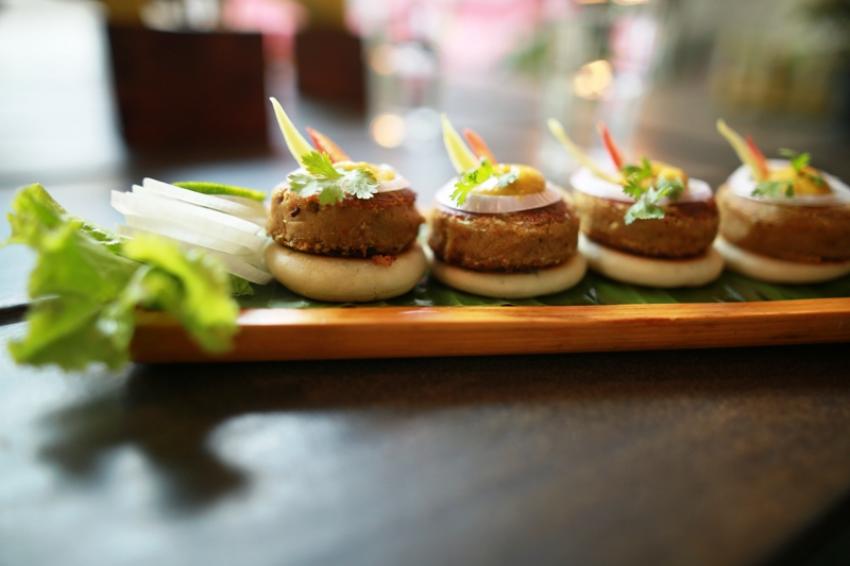 Come let's explore 'Mango Street' with its delightful twists and turns c/o Café 4/1! Open yourselves to an experimental journey where mangoes take you on a delectable culinary tour. Well 'Mango Street' is…and surely you may have guessed…an innovative festival of mango treats—Mango Galouti, Mango Cheese Cigar Rolls, Penne Mango Arrabbiata and Mango Pizza.
The Mango Galouti teases you to taste the other items on this special menu. The word 'galouti' means "the thing that melts in the mouth" and it truly does. Galouti kebabs originated in Lucknow, during the rule of Nawab Wajid Ali Shah.
The Nawab had lost his set of teeth, but not his appetite for meat! At his behest, the royal kitchens came up with an ingenious way of preparing meat that would satisfy his palate. But here at Café 4/1, Executive Chef Abhishek Panja has created a vegetarian recipe using chickpeas, potatoes and mangoes. The kebabs are served on top of saffron flavoured bread (mini parathas) base served with Curd Mango Dip.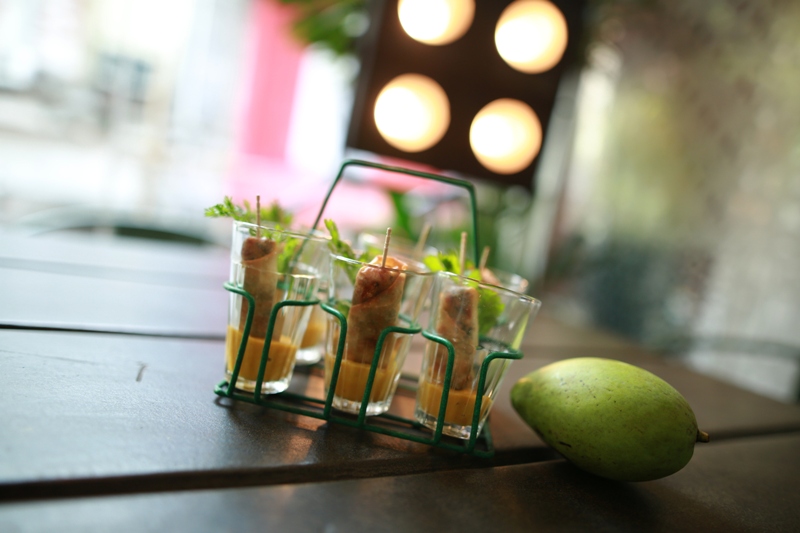 The 'Mango Street' festival is being hosted by Café 4/1 on Camac Street and will be on till June 30. Begin your tasting session with Mango Maniac, a Mojito prepared with lavish pieces of ripe mango and kafir lime. Follow it up with BBQ Achari Paneer, a bite will leave you wanting more with its subtle taste of tandoori masala marinade and mango sweet pickle.
Next, order a plateful of Penne Mango Arrabbiata prepared with a classic Roman sauce made with olive oil, garlic, tomatoes and crushed red pepper flakes fused with Alphonso mango puree and topped with fresh mango cubes. Fresh mangoes are used for all the preparations on offer.
And of course, one should not miss the Mango Cigar Roll! It is a brilliant piece of innovation invitingly presented in a mini glass tumbler. Flaky wonton sheet rolled with spinach, cream cheese, sweet and sour mango are deep fried and served with Alphonso mango and mayonnaise dip.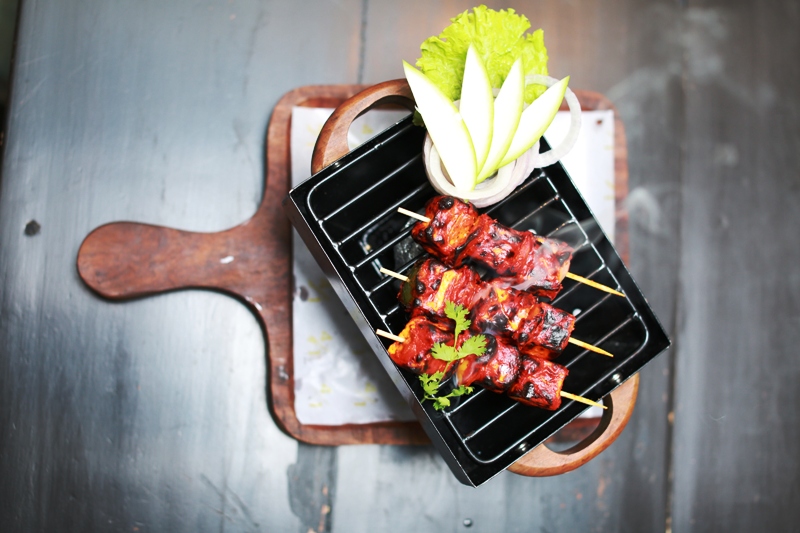 End it on a sweet note with Mango Mille Feuille—a melt in the mouth layered dessert of French origin prepared with fresh mangoes, Philadelphia cream cheese and custard cream.
Experience 'Mango Street' it is offers a delightful fusion tour intelligently created! The regular menu too has interesting items on offer.
'Café 4/1' is much more than a coffee shop. It is designed to welcome customers with its creative interiors –"We have tried to be both quirky and chic using up-cycled furniture, chandeliers with sky-planters, a clutch of eclectic fixtures and elements to create this fun and restful feel" says Bhavika Surana, who along with her brother and adman Shreyansh, conceptualised this award winning cafe.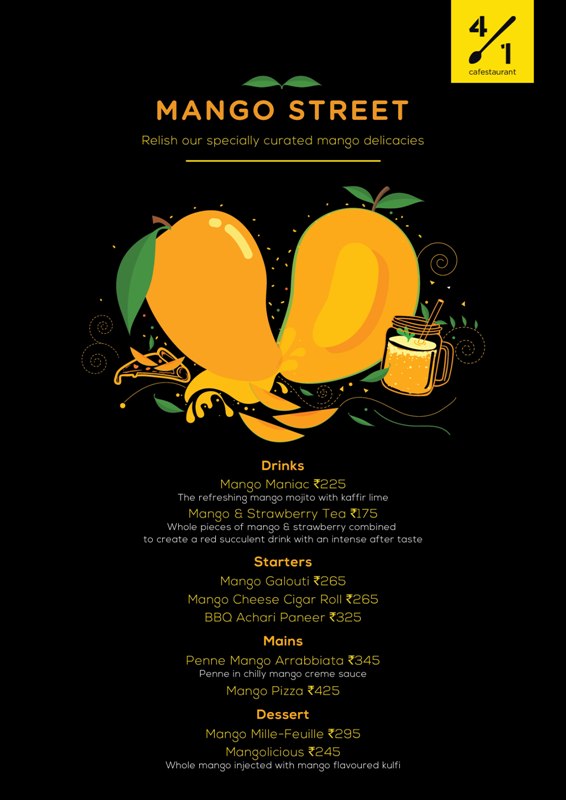 It is by far Kolkata's greenest cafe, with 542 plant pots and a small garden area to soothe tired souls. "The whole idea is to encourage our guests to come here to interact, to work, brainstorm and feel they have spent their time well', adds Shreyansh.
In keeping with the informal mood of the place, the paper tissues come with different inspirational messages, while every cheque comes with complimentary seeds.
(Reviewed by Arundhati Gupta)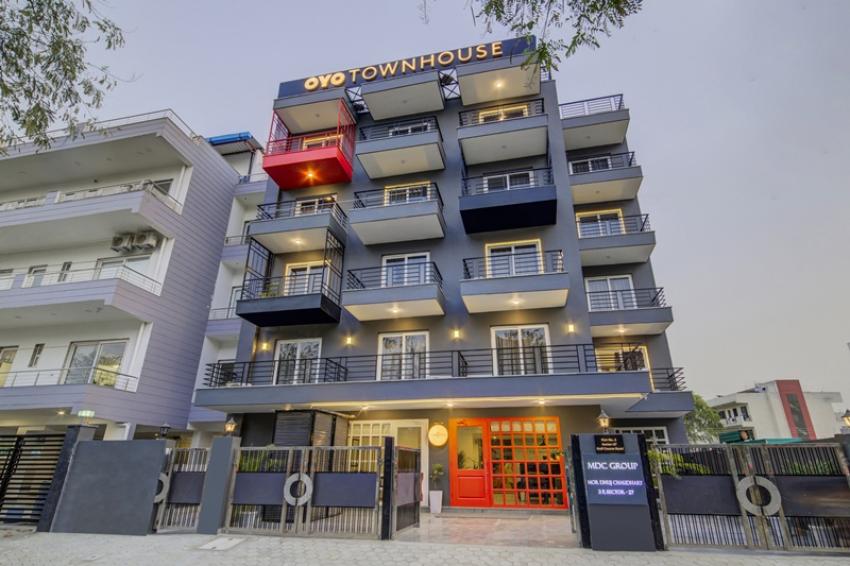 Indian hotel rooms aggregat ...
New Delhi: Hospitality technology platform OYO has announced that its customers will be eligible for a free stay after every 5 night stays in an initiative to boost travel in post-pandemic India.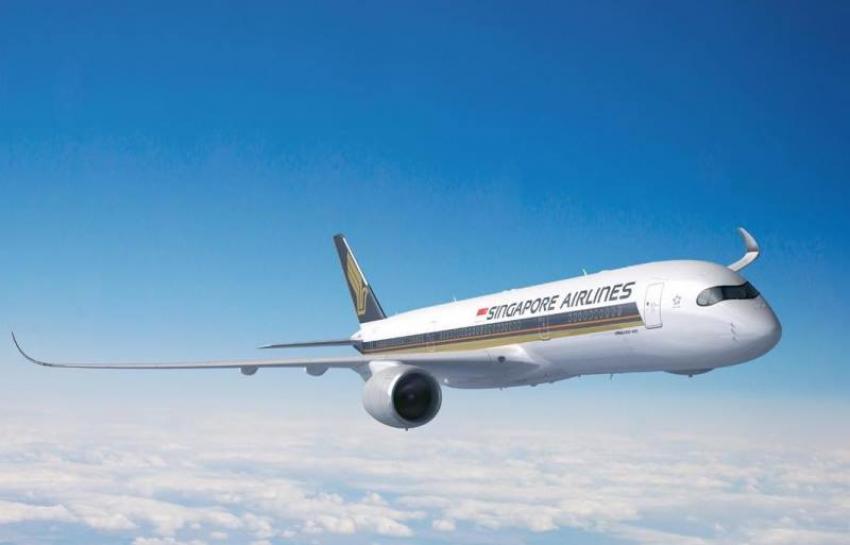 Singapore Airlines offers d ...
With international travel having resumed from India and with summer holidays just round the corner, Singapore Airlines, in collaboration with Singapore Tourism Board, is offering a special family promotion on summer travel to Singapore.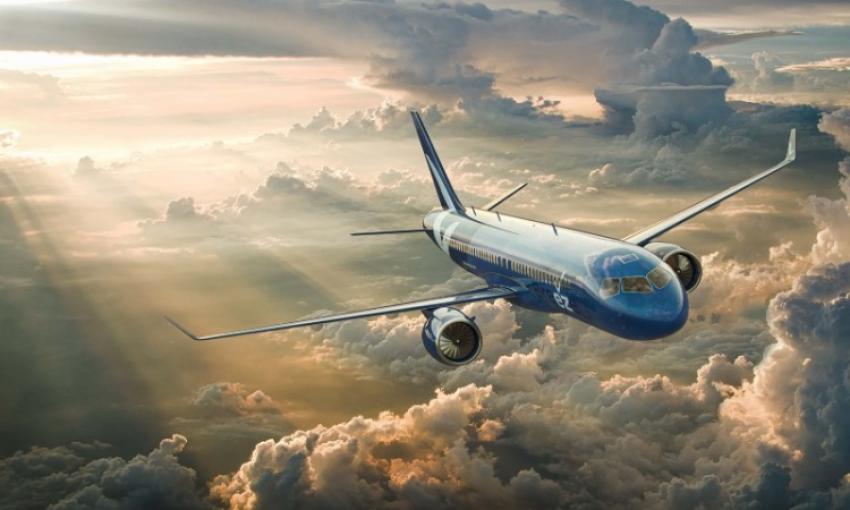 Year-old Breeze Airways in ...
Westchester: American startup airline Breeze Airways announced plans to add cross country flights from Westchester Airport to capture the suburban travel market.