Cairns: Australia's sought-after waterfront destination woos Indian tourists
NITN | @notintownlive | 13 Jan 2020, 06:37 am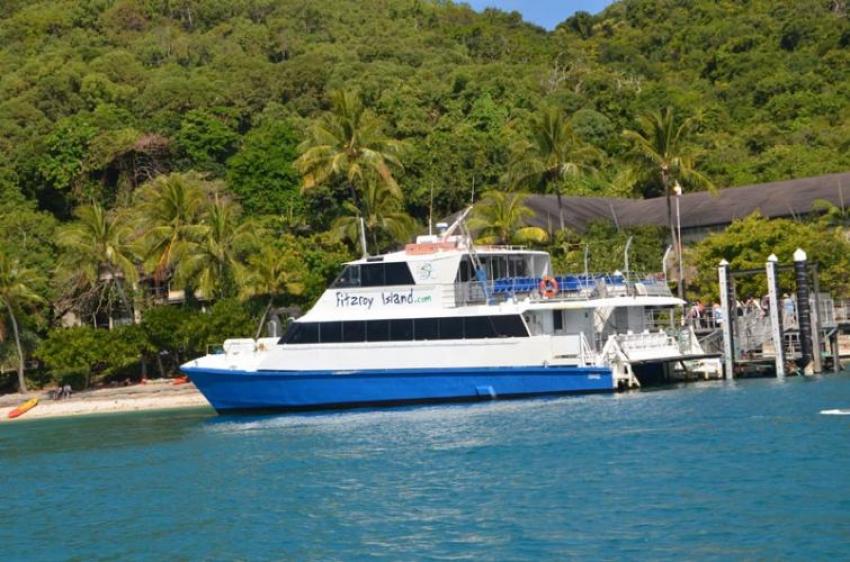 Tucked in the far north-eastern part of Australia in the state of Queensland, Cairns is one of the nation's most sought after waterfront destination and hardly misses the itinerary of any traveller from India, writes Sandip Hor
The global fame of Cairns comes as a gateway city to the World Heritage listed Great Barrier Reef – one of the planets most intriguing natural wonder which spans across an area of 344400 square kilometres – approximately the same size as the state of Rajasthan.
The only living thing on earth visible from space, this god's gift extends across the coastline for 2300 km, has 3000 individual reefs and coral cays, over 600 types of coral and hundreds of picturesque tropical islands. Most enchanting is the oceanic species which can be found there, from a variety of fishes to turtles, sharks, stingrays, whales, dolphins and many more.
However the city - packed with everything a modern traveller may look for – from stunning accommodation outlets, restaurants, bars and cafes to trendy shopping and entertainment venues - is also home many other attractions that contribute to its reputation.
Suggested below are a dozen of sites, I suggest to include when planning a visit to Cairns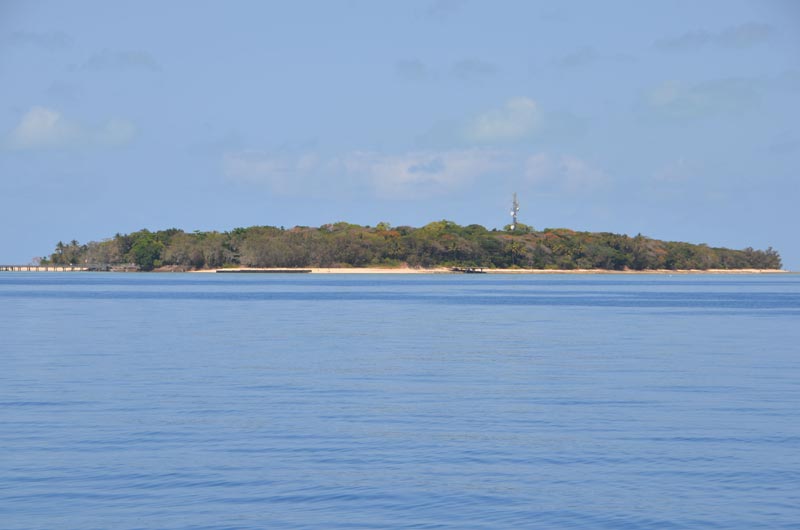 Green Island
Located 27 km offshore from Cairns, this 6000 year old coral cay is a popular venue to explore the mystery of the Great Barrier Reef. There are several tour operators in Cairns that offer tours to this site from where visitors can snorkel or scuba dive to see the underwater life. Glass bottom and semi-submersible boat tours are available for those who prefer to stay dry (www.greenislandcairns.com)
Fitzroy Island
Only a 45 min boat transfer from Cairns, this unspoilt tropical paradise of rainforest and beaches within the tranquil cushy waters of the Great Barrier Reef is also another popular spot not only to discover what's in the big blue, but also to have a close encounter with sun, sea and sand. Instead of a day trip, many stays here at the plush resort for an ideal island vacation (www.fitzroyisland.com).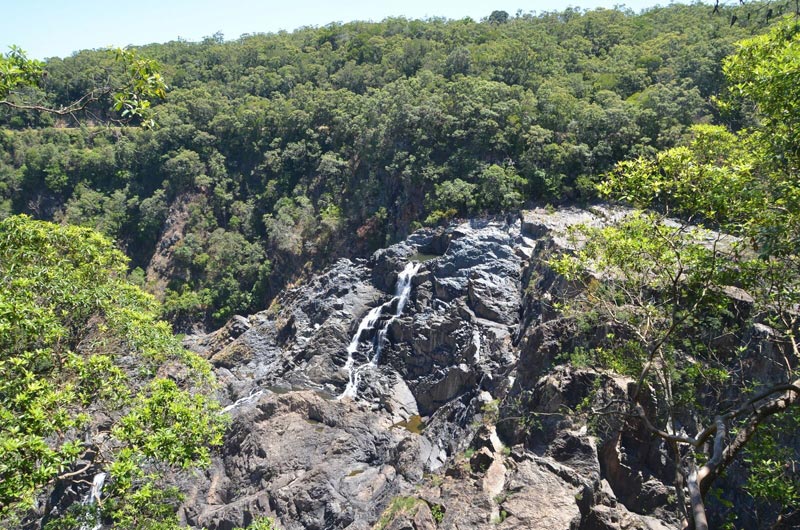 Wet Tropics Rainforest
Like the Great Barrier Reef, another major lure for Cairns is the 900000 square hectare Wet Tropics Rainforest, regarded by the naturists as a living landscape of flora and fauna. This World Heritage listed rainforest is believed to be over 150 million years old with some pockets of primitive plants remaining undisturbed for time immemorial. The indigenous people who have been living on this land for thousands of years have adopted the natural elements of this forestry into their religion, spirituality and life. From the highest point in Fitzroy Island, it's possible to see how stunningly the rainforest meet the reef water- a great vista of green and blue.
Kuranda Village
The picturesque mountain retreat of Kuranda Village is just 25km northwest of Cairns Surrounded by the lushness of the tropical rainforest, this little colourful hamlet is well known as the Village in the Rainforest attracting visitors for well over a century. (www.kuranda.org).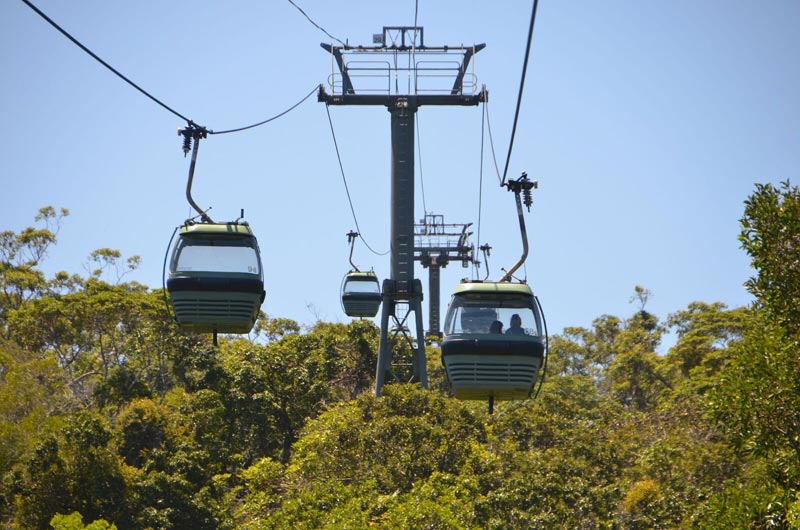 Skyrail
The vastness and beauty of the rainforest is best enjoyed while gliding meters above the pristine canopy in one of the glass-covered gondolas of Skyrail, a safe and reliable 7.5 km long cableway system which hikes from Smithfield, just 15 minutes away from Cairns to Kuranda. (www.skyrail.com.au).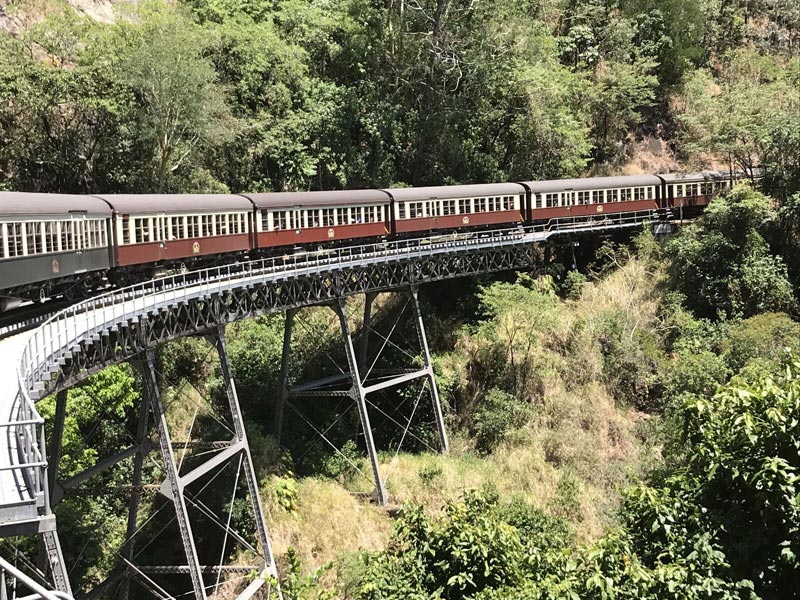 Kuranda Scenic Railway
Recognised as one of the world's top scenic rail journey, it provides another option to reach Kuranda from Cairns while winding through the rainforest. Rising from sea level to 328m, this rail travel winds through 15 hand-made tunnels and 37 bridges and 15 hand-made tunnels and 37 bridges and stops at two stations – Red Peaks and Byron Falls for passengers to catch up on exotic scenery ( www.ksr.com.au)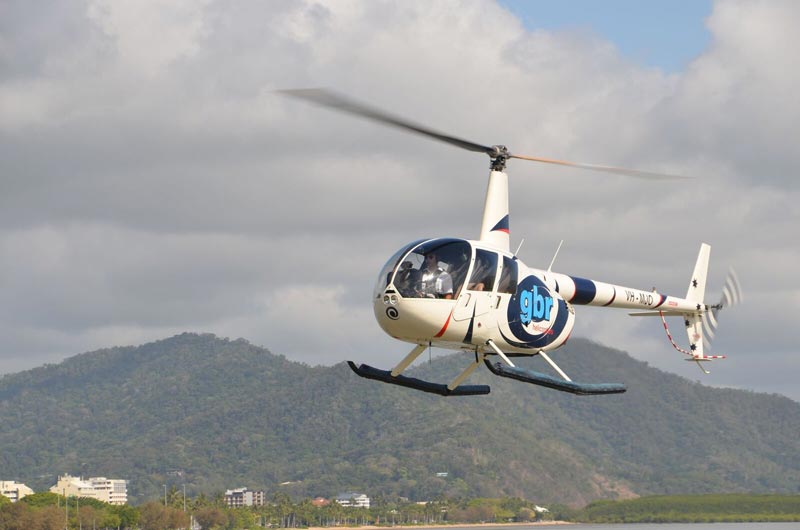 Helicopter Ride
A good way of capturing the beauty of the reef and the forest is by taking on a helicopter ride from Cairns (www.gbrhelicopters.com.au)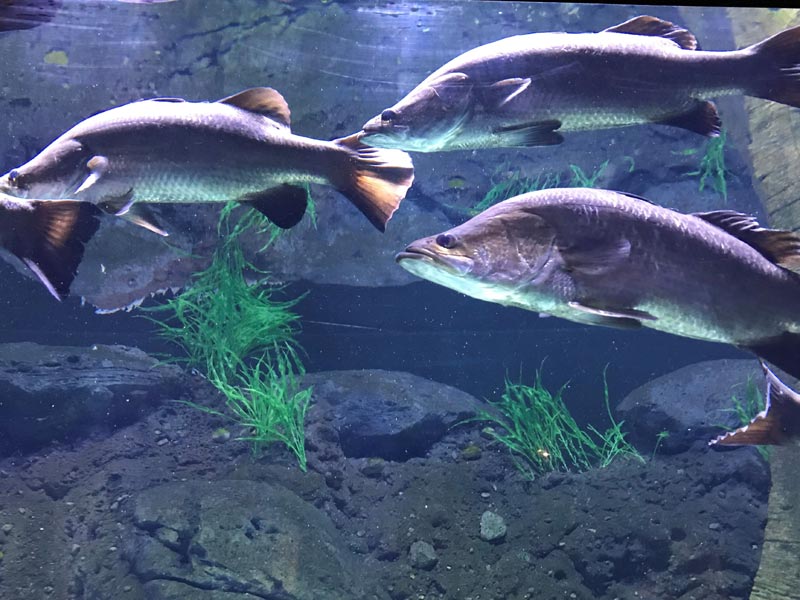 Cairns Aquarium
Located at the heart of Cairns city, this aqua-museum is an ideal location to get good background information on the Great Barrier Reef and the Wet Tropics Rainforest. With over 16,000 animals and unique opportunities to move up close to some of the world's most fascinating, elusive or deadly creatures, the visit is truly unforgettable. (www.cairnsaquarium.com.au)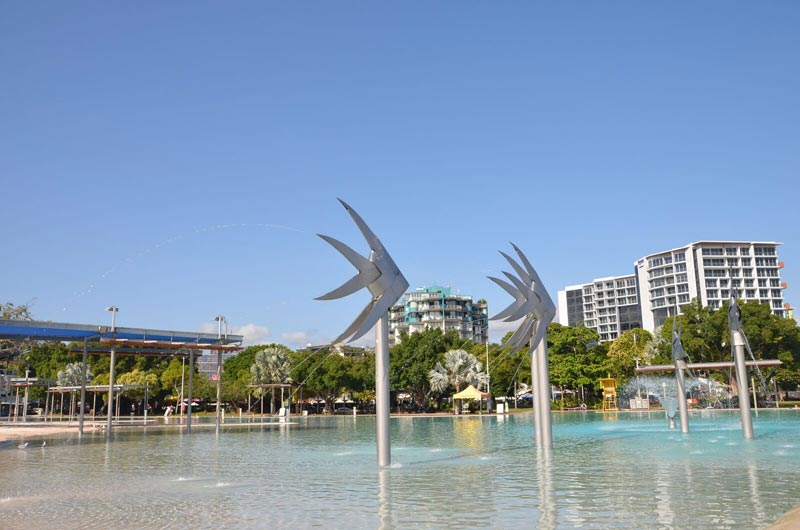 Esplanade – Lagoon Swimming
The Esplanade is a 2.5km stretch of foreshore in the CBD showcasing picturesque lawns and landscaped parklands along palm-fringed waterfront. The quarter also includes a lagoon-pool which is a perfect way to soak up some sun, enjoy some safe swimming, meet some other tourists to catch up with your friends and take in the views of the stunning Trinity Inlet and mountains that line the horizon of Cairns city (www.cairnsattractions.com.au)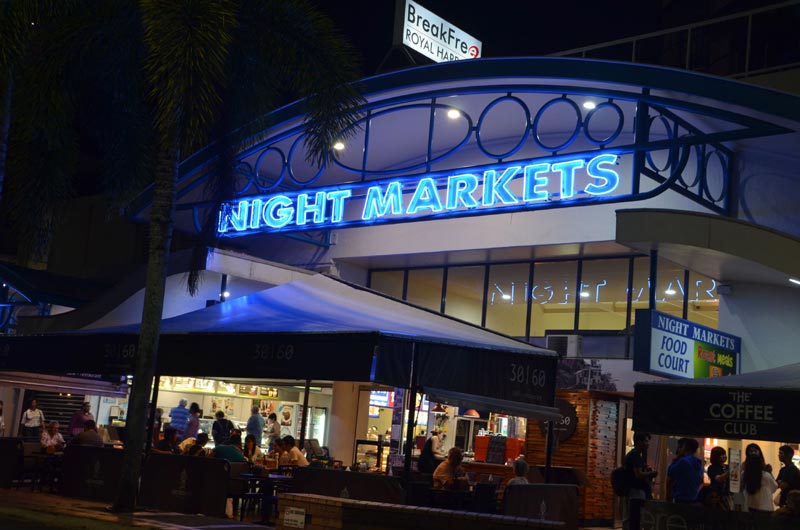 Night Market
Each night when the sun dips into the sea, Night Markets come alive. Featuring over seventy retail outlets and home to a myriad of food options, it's an ideal place to grab dinner some from one of many multi-cuisine food outlets, shop souvenirs and other goods and hunt for a bargain. The liveliness of the market makes it an electrifying shopping experience. (www.cairnsattractions.com.au).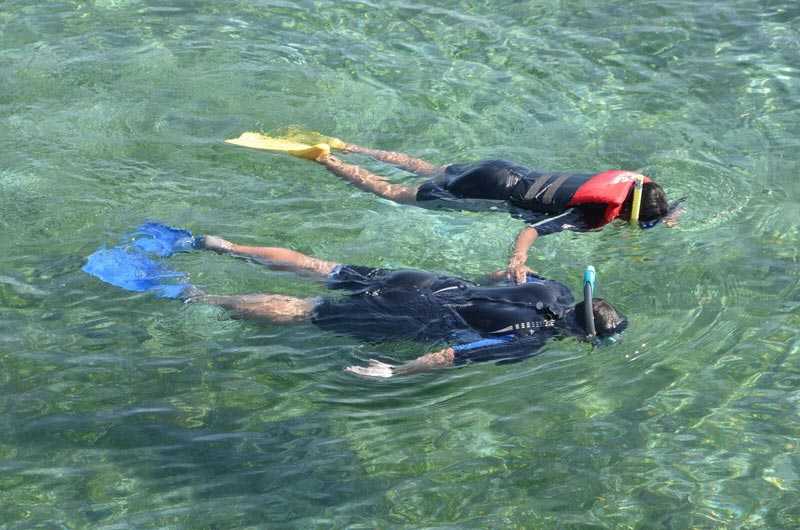 Port Douglas
Just a 67km spectacular scenic coastal drive north from Cairns, Port Douglas is a chic, yet relaxed sea-side village, perfect for couples, families and solo travellers alike, to explore the Great Barrier Reef and the Daintree Rainforest. The world famous 4 Mile Beach is right at the doorstep and is a great place to see the sunrise. (www.portdouglas.com)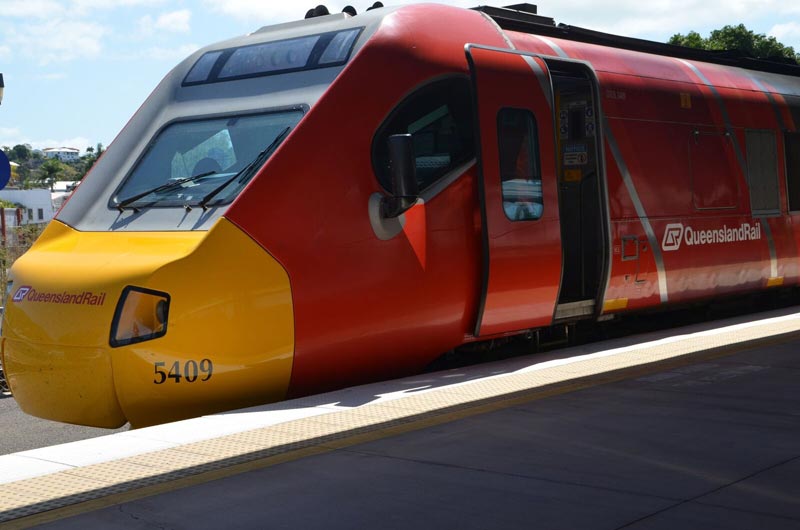 Spirit of Queensland
Though Cairns boasts an international and domestic airport, the major international getaway city is Brisbane. A scenic way of reaching Cairns from Brisbane can be by rail on the Spirit of Queensland. Covering a distance of 1681 km in 25 hours the Spirit of Queensland redefines the modern rail travel experience offering Premium Economy and RailBed class of travel. RailBed offers a spacious and comfortable seat by day that converts to a lie-flat bed at night and includes all meals. (www.queenslandrailtravel.com.au).
TRAVEL NOTEBOOK
Fact File
Getting there – Singapore Airlines (www.singaporeair.com) have flights from many Indian cities to several Australian cities including Brisbane from where Qantas, Jetstar and Virgin Australia operate daily flights to Cairns.
Accommodation – Shangri La Hotel (www.shangri-la.com) or Riley- a Crystalbrook Collection Resort (www.crystalbrookcollection.com) in Cairns or Fitzroy Island Resort (www.fitzroyisland.com) if island vacation is preferred.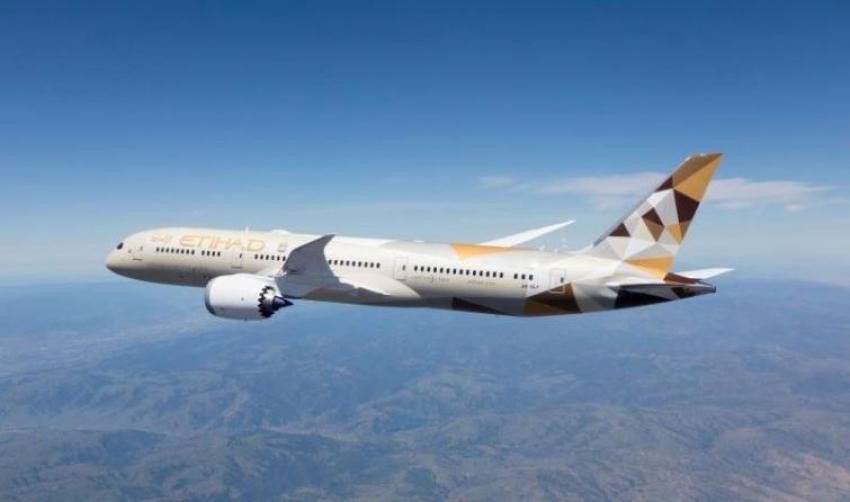 Global student offer launch ...
Abu Dhabi, UAE: Etihad Airways, the national carrier for the UAE, is making it easier for students to travel between university and home or to discover new horizons and cultures, with the launch of its Global Student offer.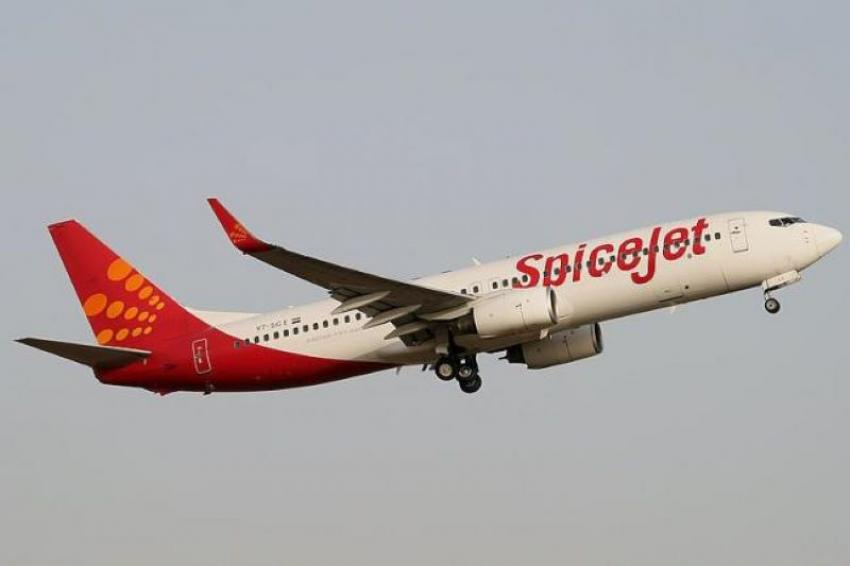 SpiceJet to connect Darbhan ...
Gurugram/NITN: India's private airline SpiceJet on Monday announced the launch of daily flight services connecting Darbhanga with key metros of Delhi, Mumbai and Bengaluru.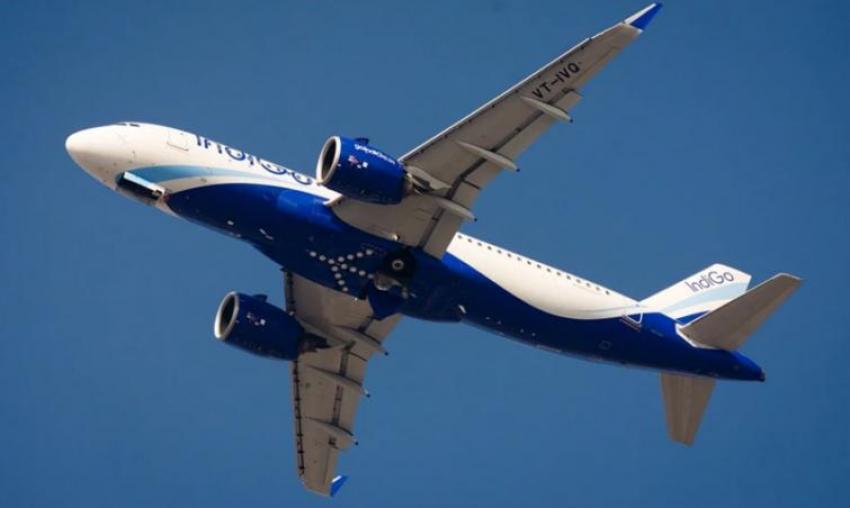 IndiGo commences flights be ...
Kochi/NITN: India's private airline IndiGo commenced two weekly flights between India and Maldives under air bubble from Friday.