Fashion stems in the land of Shikaras as Kashmir breaks a stereotype
NITN | @notintownlive | 03 Apr 2021, 12:12 pm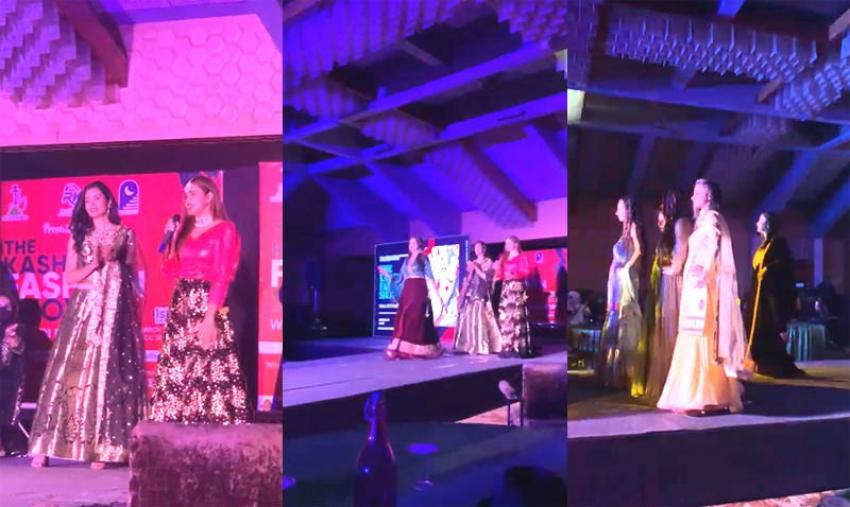 Kashmir Fashion Show
Srinagar: India's treasured daughter Kashmir, which is believed to be a conservative society with many women still following clothing that covers most of their bodies, witnessed its first Fashion Show called 'The Kashmir Fashion Show' recently.
The show- Walk in Paradise- was held at Sheri Kashmir International Convention Centre(SKICC) in Srinagar, not just breaking a stereotype but making a strong statement in a state where with the onset of militancy since 1989-90 many women were forced to go back in veil or burqa, failing which they were attacked or shot at.
Post-removal of the controversial Article 370, Kashmir is witnessing sweeping changes and they are not mere political ones.
Mir Junaid, President of Jammu Kashmir Workers Party, himself led the initiative breaking the barriers on even men's fashion by showing up in a pair of torn jeans, t-shirt and puffer jacket, completely unexpected by a politician in Kashmir.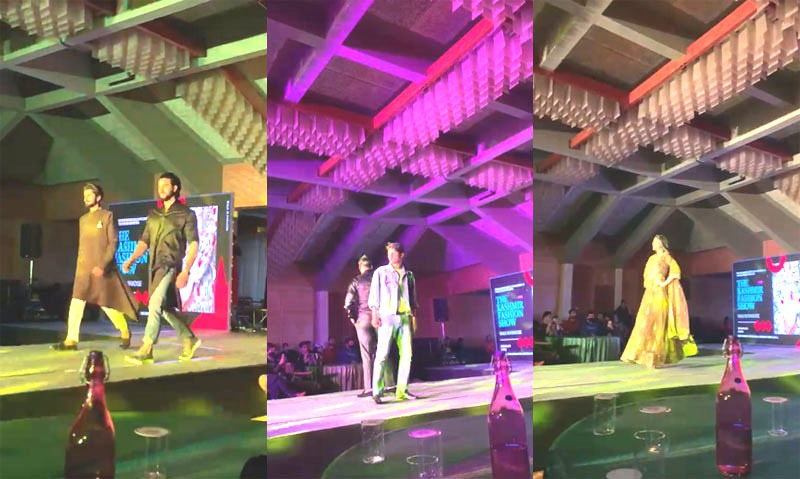 "In politics, we are supposed to be wearing Kurta-pyjama and suits, but I realised when these young girls and boys are breaking this stereotyping in Kashmir, I thought that charity begins at home", Junaid commented.
Kashmir, a valley famous for its culture has, perhaps lost the touch of the new day liberalisation in terms of freedom to wear what people feel like without taking it as a symbol of disrespect among the Kashmiri elders.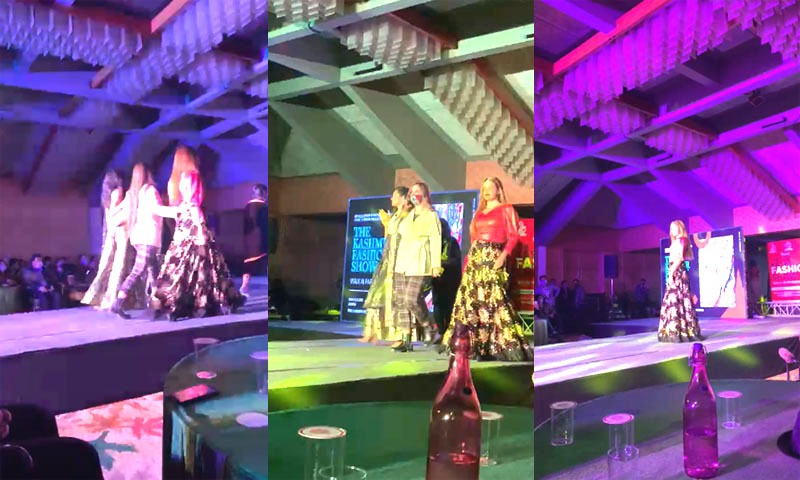 Out of the enlisted participants in the fashion show 25 finalists were selected for the finale of the contest, where women fearlessly expressed their modelling skills amidst the chief guest and Divisional Commissioner of Kashmir, Pandurang K. Pole.
A ten-day grooming workshop to harness the best of personal style etiquette was open for all participants leading up till the finale, where Shenaz from Ladakh was crowned winner of the 'Walk in Paradise' fashion show.
The presence of a jubilant crowd, Mir Junaid, and local celebrities like Danish Kak and Shazia sets hope for more displays of Kashmiri talent in the forefront of fashion among other such industries.
Smriti Sharma, a Kashimiri origin woman in her 40s now living in Goa, says, "A fashion show in Kashmir is a breakthrough and unheard of, women usually are all covered; you can find women in burka in most parts of Srinagar as well."
While reminiscing about the childhood days, she says,"We used to wear jeans and t-shirts when we were kids; women could never be seen wearing the same."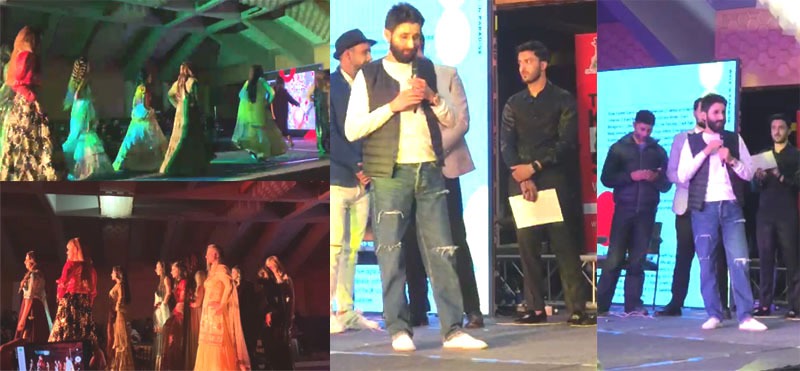 The event organised by Royal Kashmir Events, Cafe Smookah and "I have a dream", saw Mir Junaid clarifying, "A lot of people wondered as to why I have worn a casual jeans and full sleeves t-shirt as an outfit, I did not respond to them then, but I would say now that it was a mark of respect for these young artists out here."
Breaking cultural and sartorial barriers in Kashmir, which lived under the shadow of Pakistan sponsored terrorism, is not easy. 'Walk in Paradise' could be the first step towards a new and more fashion liberal Kashmir.
(Additional Reporting by Nitin Waghela)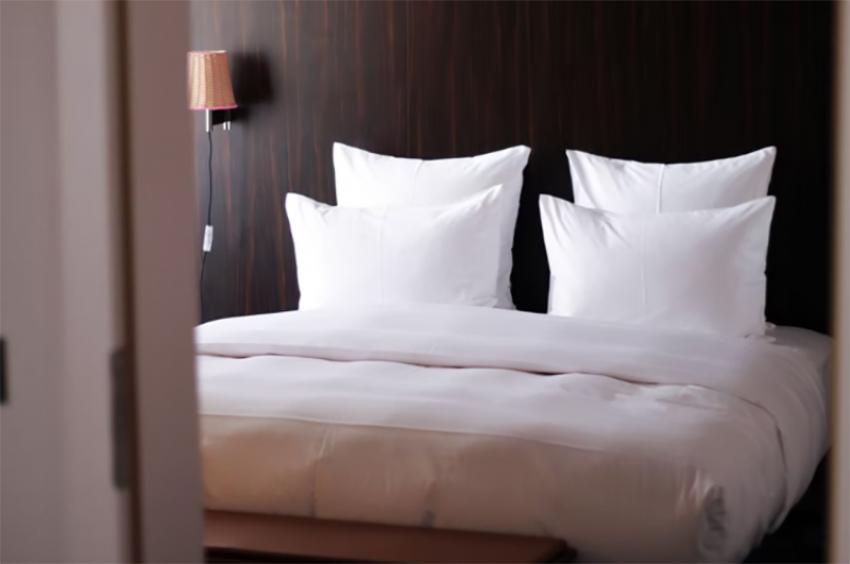 Independence Day: OYO annou ...
New Delhi: Indian Hospitality enterprise OYO on Monday announced reduced prices on stays with tariffs which now begin at Rs 399 for the period between Aug. 8 and Aug. 21.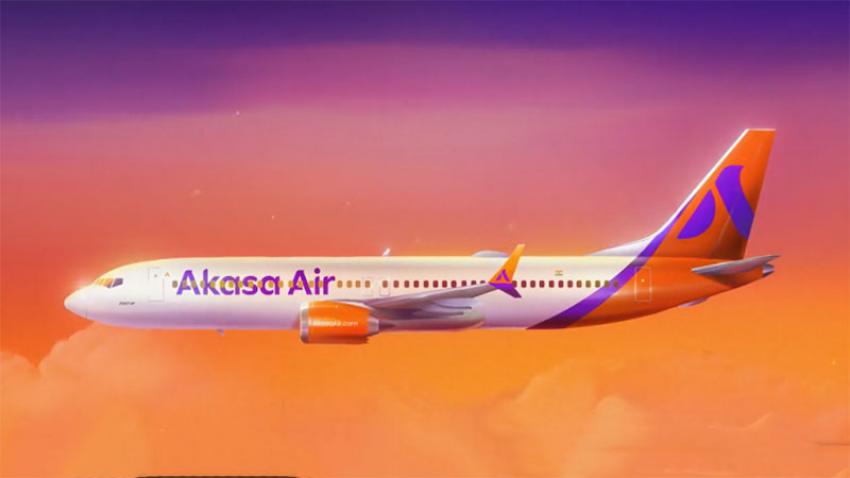 Rakesh Jhunjhunwala's Akasa ...
Mumbai: Rakesh Jhunjhunwala promoted budget carrier Akasa Air is all set to hit the skies with its maiden commercial flight on August 7, starting with Mumbai, Ahmedabad, Bengaluru, and Kochi with two Boeing 737 Max aircraft, the company announced Friday.