Relive Virginia's music legacy in USA
NITN | @notintownlive | 19 Jul 2022, 06:46 am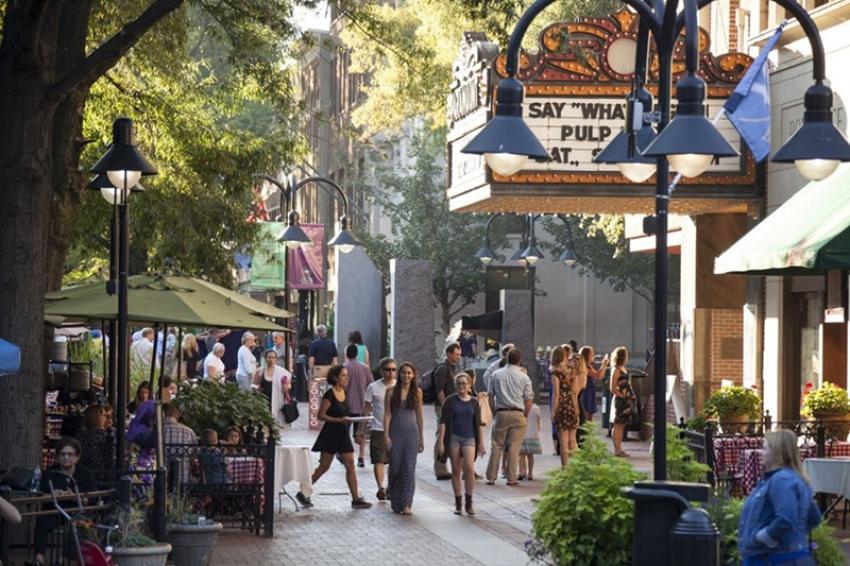 Virginia
You can listen to the beat of the Commonwealth's rich music scene while you plan your music lovers' holiday for 2022 and beyond in Virginia, USA
Virginia's musical legacy is as deep and wide as its rivers and valleys. Many big names in the music industry got their start in Virginia, and the musical genres that originated in the Commonwealth - which still thrive today - are as robust as they are varied. A vacation in Virginia promises plenty of musical high notes, guaranteed to keep you dancing to the beat.
Before we start our musical journey, let's set the mood with our Virginia Spotify playlist on shuffle, as research for your trip, of course. Now toe tap your way down to Bristol, in Southwest Virginia, the official Birthplace of Country Music thanks to a bill passed by the U.S. Congress in 1998.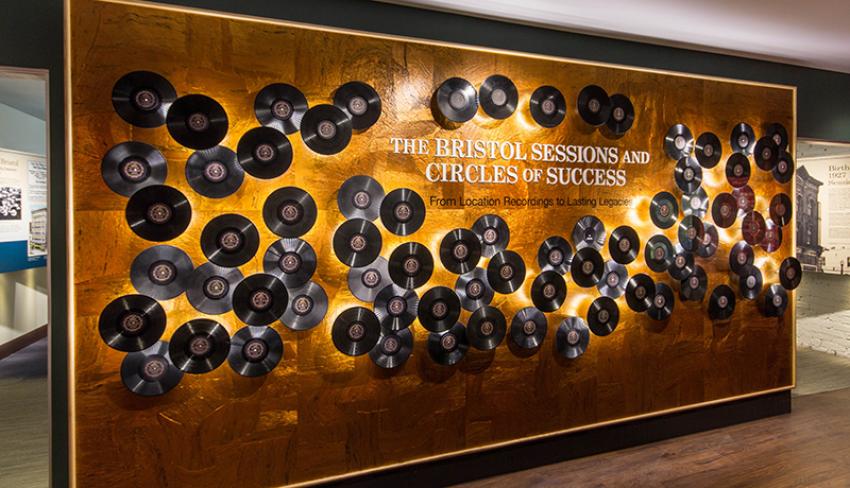 Bristol Birthplace of Country Music Museum
It all started with the 1927 Bristol Sessions, which the legendary Johnny Cash called, "the single most important event in the history of country music." Learn all about those famous sessions which laid the foundation for country music and continue to influence artists from numerous genres today at The
Birthplace of Country Music Museum in Bristol.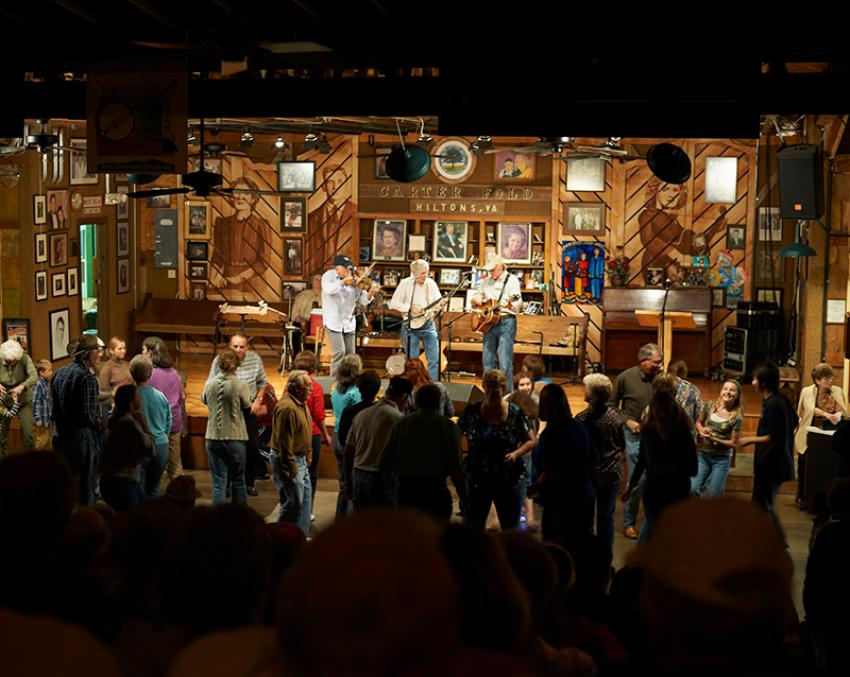 The Carter Family Fold in Hiltons, Virginia
Bristol works as an ideal jumping off point to explore Virginia's Heritage Music Trail, The Crooked Road which links together dozens of venues where live music can be heard each week. The legendary Carter Family Fold, an acoustic-only venue honoring the original Carters, A.P., Sara and Maybelle, (from whom June Carter Cash is descended) is located nearby in Hiltons. There you'll find no shortage of young'uns and old-timers who are happy to show you how to dance 'flatfoot' stage side. After, you can check out the onsite A. P. Carter Museum for artifacts and memorabilia.
Continuing along The Crooked Road takes you to stops like the Ralph Stanley Museum in Clintwood, which shares the long and storied career of Ralph Stanley, well known for his songs from the soundtrack of the movie 'O Brother, Where Art Thou?.' Or try out those dancing shoes at the Friday Night Jamboree at the Floyd Country Store. The Blue Ridge Music Center, located at Milepost 213 on the famous Blue Ridge Parkway, offers free music by local musicians every afternoon from May through October, and dancing is always part of the fun.
While in Bristol, stay at The Sessions Hotel, downtown Bristol's newest historic, boutique property, where even the rooms are inspired by the music floating in the air. The hotel offers numerous concerts as well, both indoor and outside.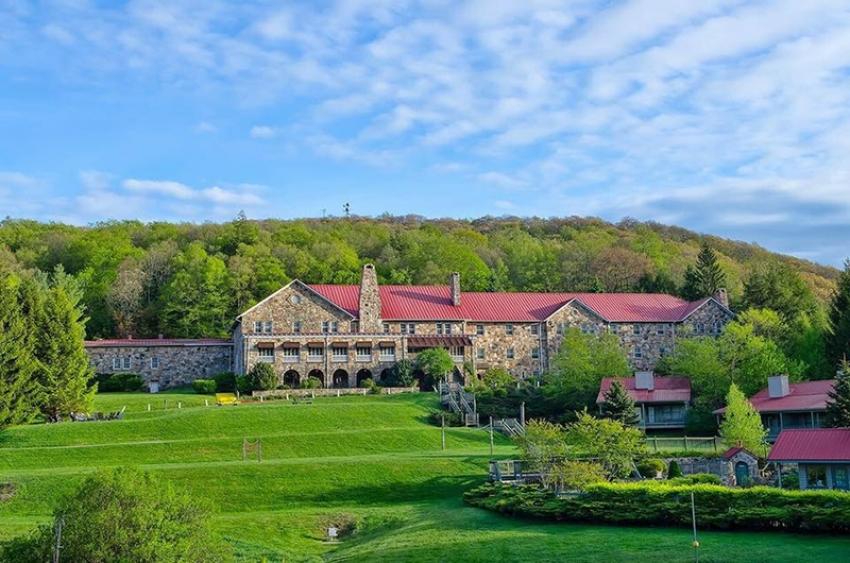 Mountain Lake Lodge in Virginia was Kellerman's in the movie 'Dirty Dancing'
Now that you're all warmed up, it's time for a little Dirty Dancing! The world-famous film was shot in the Blue Ridge Mountains of Virginia, roughly two hours northeast of Bristol, at Mountain Lake Lodge. What better way to celebrate music than to experience a Dirty Dancing package at the very site where Johnny taught Baby his best moves!? Packages are offered every summer. But book well in advance as they sell out fast!
Then change it up with a drive approximately 3 hours further northeast to Charlottesville, home of Thomas Jefferson's Monticello and the University of Virginia. It's also the home of the Dave Matthews Band, and a go-to destination for fans of the indie-rock scene. Numerous venues along the city's Downtown Mall have live music most nights of the week. Venues like the Jefferson Theater, Paramount Theater and the Sprint Pavilion bring in the big name acts while places like the Southern Café and Music Hall host the bands you haven't heard of yet – but surely will.
Charlottesville is also home to the University of Virginia's John Paul Jones Arena, which is known to host the major superstars from Rolling Stones to Justin Timberlake.
Charlottesville offers a wonderful wealth of boutique properties including the modern QUIRK hotel and the luxurious and historic Clifton Inn, with ties to Thomas Jefferson himself. Before you depart, make sure to stop at Dave Matthews's winery, Blenheim Vineyards, just outside the city.
Roughly an hour's drive east will bring you to Richmond, which has long been known for its underground punk scene, but in the past decade, has blossomed into a city fit for all types of genres. Virginia's capital is the home of shock rock band GWAR (make sure to stop at GWARbar!) as well as acts like Matthew E. White and hundreds of others. Every night of the week in Richmond, some type of live music is happening – from a major artist at The National Theater to an up-and-coming act playing at small clubs like The Broadberry.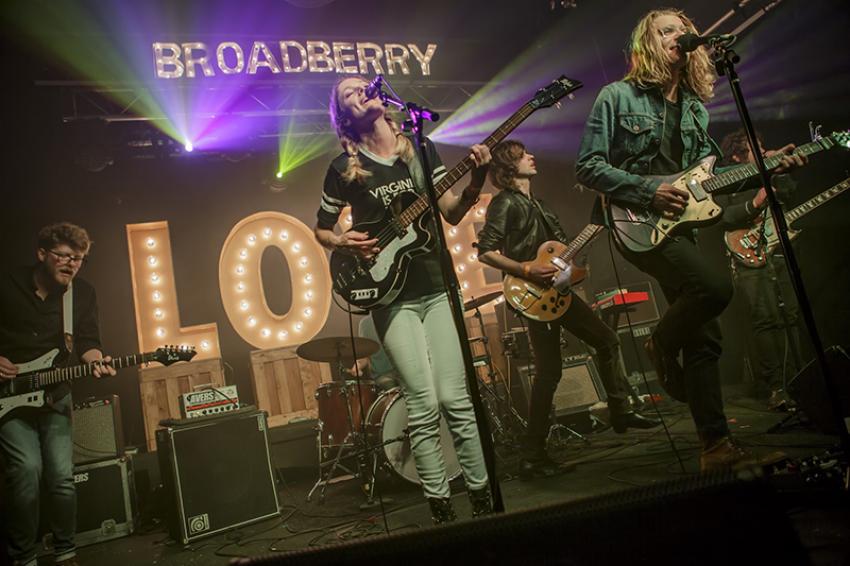 Music at The Broadberry in Richmond, Virginia
Popular crooner Jason Mraz comes from nearby Mechanicsville and funds a special creative music school for kids in Richmond today, featured in his video 'Have it All' - which also showcases the city fantastically!
There are so many magnificent places to lay your head in Richmond, you'll have a hard time choosing. If historic luxury moves you, you absolutely can't go wrong with The Jefferson, and their restaurant Lemaire is award-winning. For something more artsy, try The Commonwealth, right across from Virginia's Capital Building, where they honor local street artists on each floor. Richmond is well recognized for their craft beer scene – and many breweries also offer
live music. Plan to spend a fun-filled afternoon at one like Hardywood Park Craft Brewery.
Let's head waterside where hip hop is king in Virginia. (And really, who wouldn't want to stay a few days by the beach as a wrap for the best vacation ever!?) Some of the most legendary producers the genre has ever known are from the Hampton Roads area, just a couple hours southeast of Richmond. Pharrell Williams of Virginia Beach made the world "Happy" with his smash single.
He and his musical partner, Chad Hugo, from nearby Portsmouth, comprise The Neptunes and as performers and producers are one of the dominant forces in modern popular music.
Hip hop queen Missy Elliott is also from nearby Portsmouth and rapper/producer Timbaland is just a stone's throw away in Norfolk.
The tradition of hip hop in the area is so significant that William & Mary University recently founded a section of their library's special collections solely devoted to the area's musical tradition — billed as "the most comprehensive of its kind dedicated to Virginia's hip hop culture and history from the 1980s to the present."
Catch shows at venues like the famous Norfolk Scope Arena, which has set the stage for some of the city's biggest and most memorable hip hop moments in history. Or one of the intimate concert spots like Elevation 27 in Virginia Beach.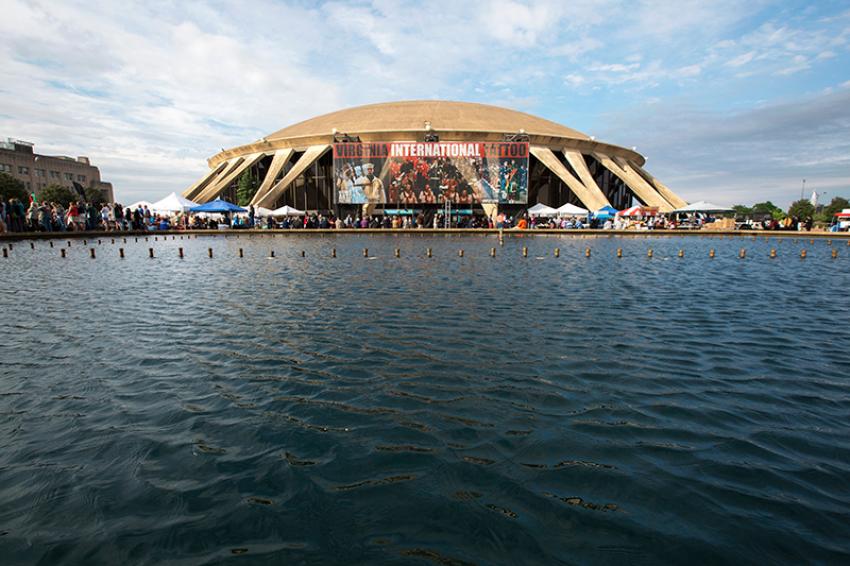 Virginia's Norfolk Scope Arena
Two great places to consider for your stay are the new Glass Light Hotel & Gallery in Norfolk, located conveniently near the Chrysler Museum of Art, and the Historic Cavalier Hotel & Beach Club in Virginia Beach, a popular choice for celebrities and presidents over the years.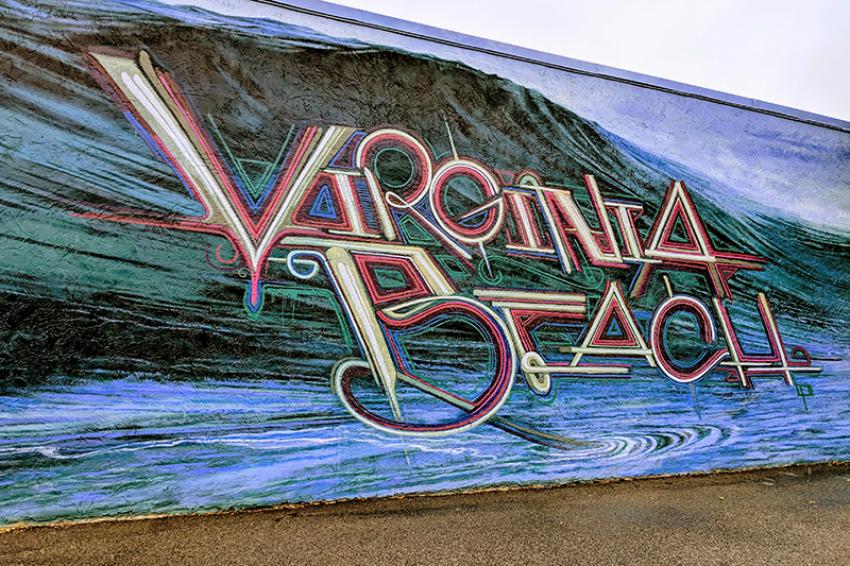 Street Art in Virginia Beach's ViBe District
Make sure to also plan a stop (that is when you're done kayaking with dolphins!) at the ViBe Creative District, Virginia Beach's colorful hub for art and culture.
Virginia offers the perfect vacation for music lovers. Plan your travels at www.Virginia.org.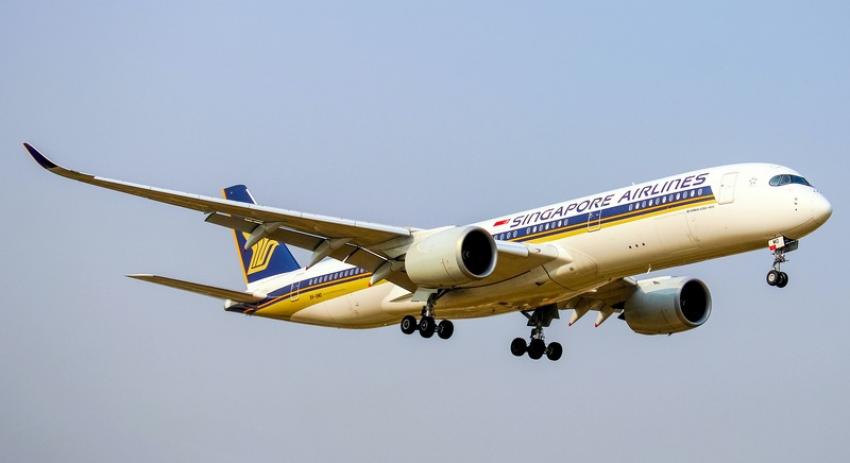 Garuda Indonesia and Singap ...
Garuda Indonesia (GA) and Singapore Airlines (SIA) have announced their plans to establish a joint venture arrangement, aimed at strengthening their cooperation, expanding passenger capacity between Singapore and Indonesia, and offering customers more travel options between the two countries.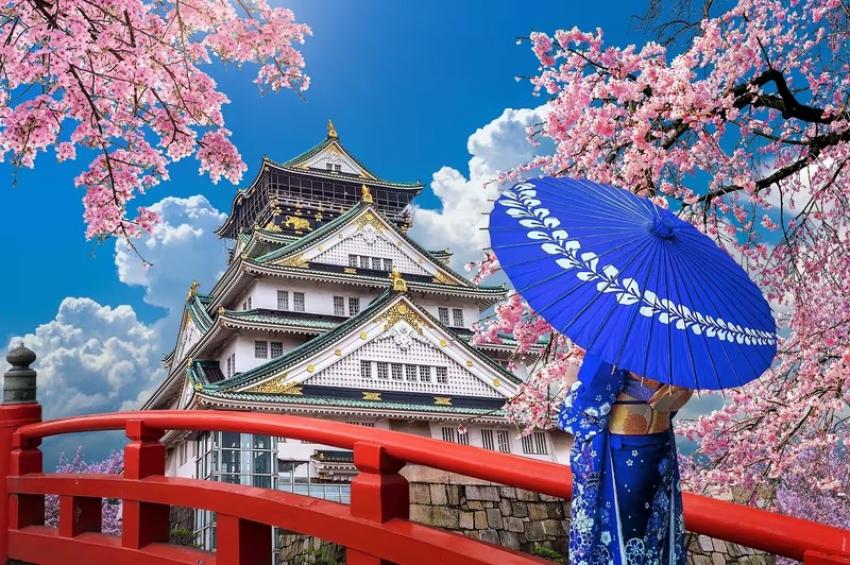 Etihad Airways to launch Os ...
Abu Dhabi/UAE: Etihad Airways announced its plans to launch five weekly flights to Osaka, Japan, starting from October 1, 2023. This move will establish a vital link between one of the world's most culturally vibrant cities and Etihad's extensive global network.