V-Day Treats: Take your pick from fun get togethers to private dining to home deliveries in Kolkata
NITN | @notintownlive | 01 Mar 2023, 08:14 pm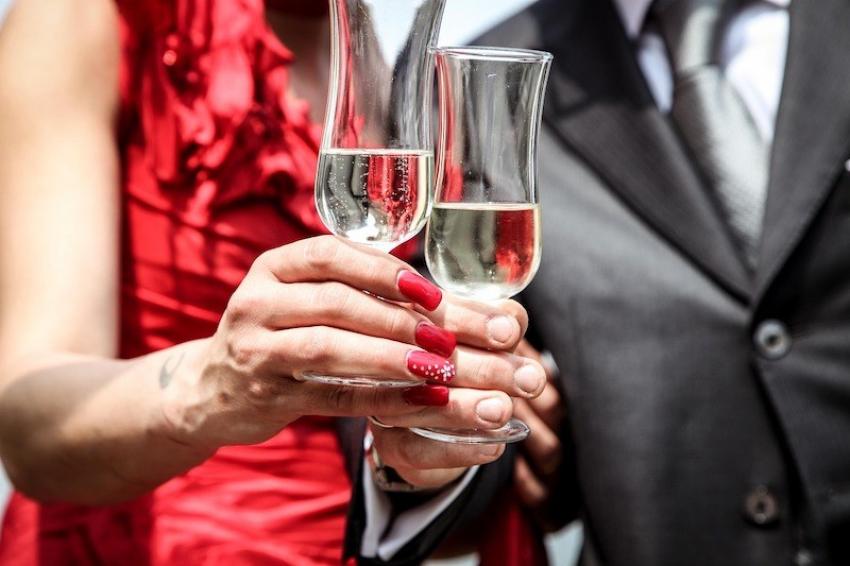 V-day Treats
Kolkata: Here is a list of top-tier restaurants and cafes in Kolkata for you to plan a fun Valentine's Day. We expect quite a rush so booking in advance might be a good idea.
Traffic Gastropub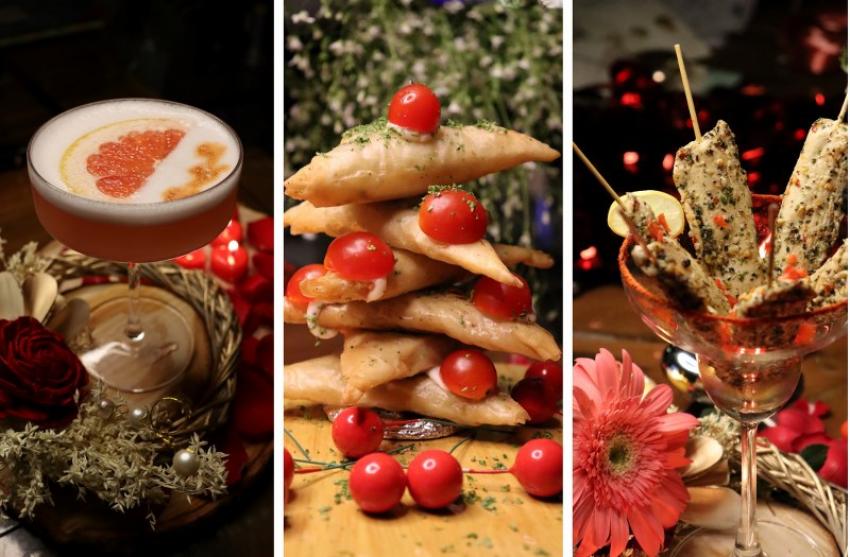 Where: 2nd Floor, City Centre 2, Rajarhat Newtown, Kolkata 700157
When: 7th to 28th February
On the menu: Valentine's Spread consists of several innovative specialties like: Popeye's Meds - spinach & corn phyllo samosa; Suck My Rice – cheesy rice-balls; Jal Pari – chef's special fish; Bewafa Jhinga - crackled prawns served along with burnt garlic mayonnaise; Screw Me Down - grilled chicken skewers along with sun-dried tomato tapenade; Chicken Katori Chaat and Pyaara Bakra Singara – mutton samosas. Desserts include creations like the Gulabi Baby – gulab-jamun martini and the classic Valentine Strawberry Cheesecake.
Some of the brand-new cocktails include drinks like: Soft Porn – shaken gin, dry vermouth, egg white, green mint and blue curacao, in a champagne saucer; Melody Chocolaty – a build-up of Irish whiskey, Baileys and whipped cream; Love Bite – vodka, Campari, elderflower liquor and grapefruit syrup, shaken together; Babu Shona – a drink comprising of Bourbon, Jägermeister, sweet vermouth and maple syrup; Be My Gin – gin shaken together with orange juice, litchi juice, fresh lime juice and raspberry puree; and the Valentine Breakup – a build-up of Aperol, pomegranate juice and sparkling wine.
Meal for 2: INR 1500, approx.
Canteen Pub & Grub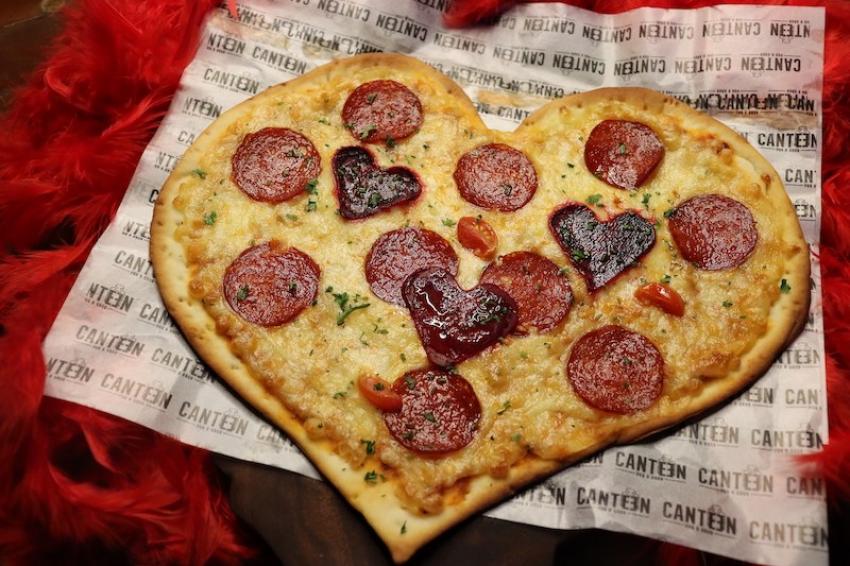 Where: Canteen Pub & Grub, City Centre 1, Block - c, 3rd Floor, Kolkata - 700064
When: 7th to 28th February
On the menu: "Valentine's Special Menu", consists of several unique preparations, with equally quirky names, like:
RAB NE BANA DI JODI , PRAWNSTAR, SUNDORI KOMOLA, BREAK MY BALLS, THE PEACEFUL PANEER ROULADE, BIYER CHAAP, PROTHOM RAATE KABIRAJI, DIL CHEESE KYA HAIN? MURG-e-AZAM . The dessert are named like CHOCO EJECTION, CHOCO MY BERRY. The delish new cocktails featured in the Valentine's menu include: PYAR KE SIDE EFFECTS – ROSE & GREEN CHILLI INFUSED VODKA; BULLET FOR MY VALENTINE – STRAWBERRY, ROSEMARY & CARDAMOM INFUSED GIN; JIGAR MEIN BADI AAG HAI – WITH FENNEL, PERI PERI, TOMATO INFUSED VODKA among others
Meal for 2: INR 1500, approx.
Paprika Gourmet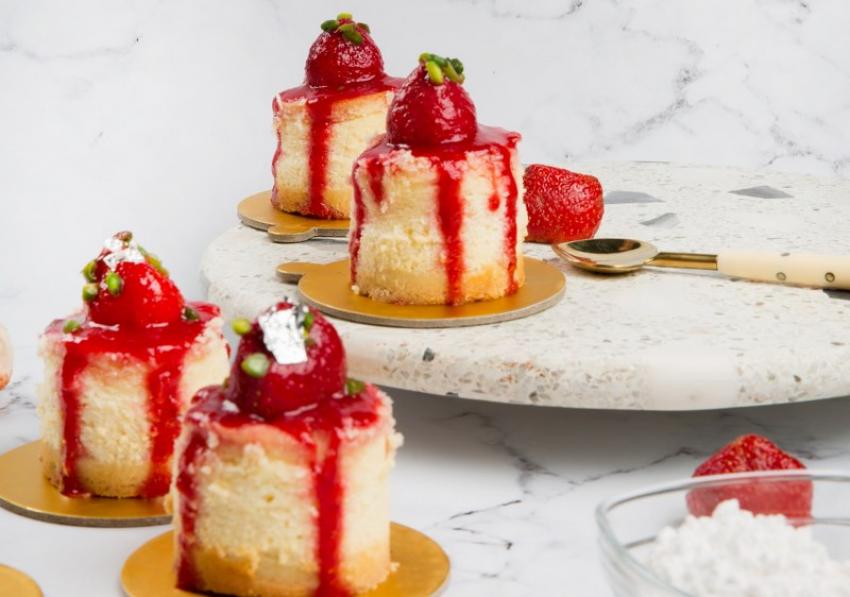 Where: Surbhi Building, 8/1/2, Loudon Street, 1st Floor. Kolkata - 700017
When: 12th to 14th February
Time: 9am to 7pm
On the menu: The special offerings for the occasion include sweet treats like Churros, Strawberry Cheesecake, Cherry Chocolate Cake and many more
Meal for 2: Rs. 1500 plus tax
Burma Burma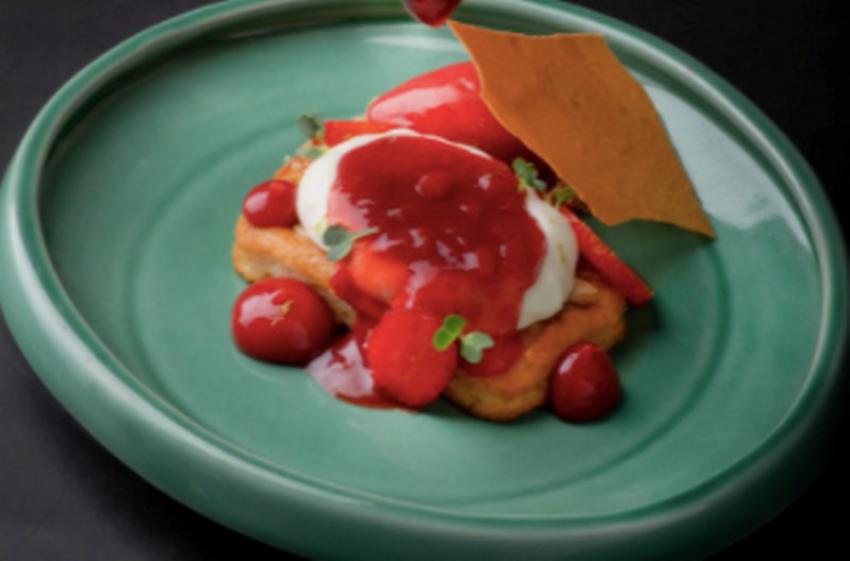 Where: 18 M, Ground Floor, Stephen Court, Park Street Kolkata - 700071
When: 12th to 14th February
Time: 12:30 – 4pm; 6:30 – 10:30 pm (Mon – Fri); noon – 4pm; 6:30 – 10:30 pm (Sat - Sun)
On the menu: Dessert offerings like Not your Ordinary- Strawberry and Cream , Triple Decker Cream & Crunch, The BB Carrot Cake, Saffron and Samuza Cheese Cake and many more
Meal for 2: Rs.1800 plus tax
Hard Rock Cafe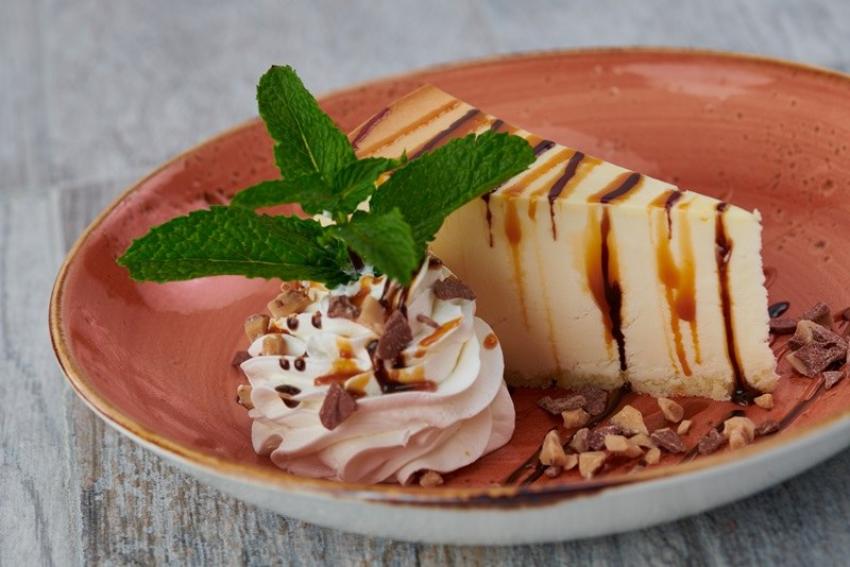 What – Groove to the tunes of the rock band Bandeh
Where – Hard Rock Cafe, Park Mansion, 57-A, Park Street,Taltala, Kolkata, West Bengal - 700016
When – 14th February
Time – 9 pm onwards
On the menu – Indulge in their classic desserts Hot Fudge Brownie, New York Cheesecake, Homemade Apple Cobbler and sip on their specialty cocktails, Hurricane, Passion Fruit Mai Tai, Rhythm & Rose Mule, Bahama Mama and a lot more
Price of Meal- Rs.1800 + tax (without alcohol); Rs.2500+ tax (with alcohol)
Red Lantern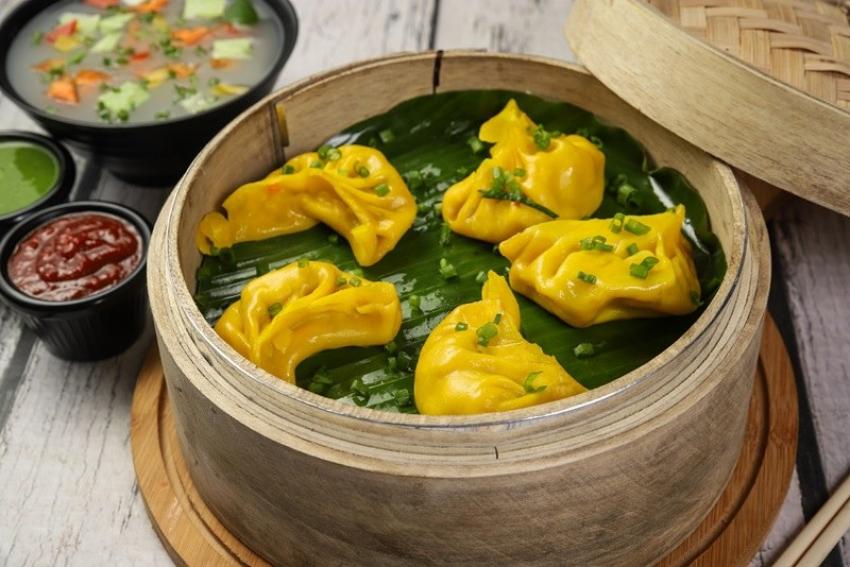 Where: At all outlets
When: 12th to 14th February
Time: 11:30 am to 12 am
On the menu: The newly launched brand offers Chinese Special Veg and Non-Veg Combo with a choice of Rice or Noodles along with a side dish and two pieces of Momos. Other dishes for the platter include Veg Hakka Noodles, Mixed Fried Rice, Egg Chicken Chow Mein, Chilli Paneer,Mix Chowmein, Mushroom Chilli Chicken to name a few; momos include Classic Chicken Momos, Corn and Cheese Momo, Chicken Peri Peri Momos, Steamed Momos , Veg Schezwan Momos, among others
Price: Rs 165 onwards
Homely Zest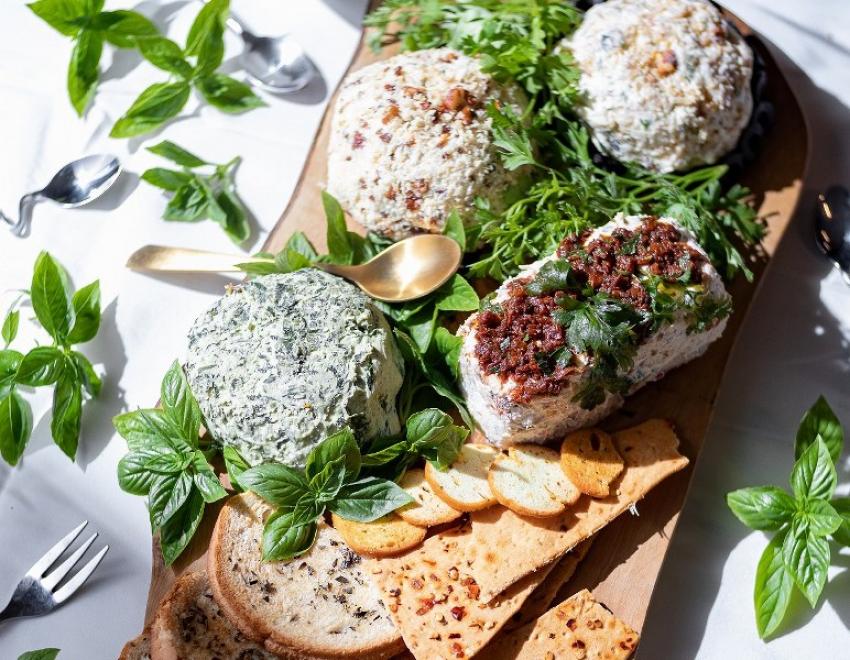 Where: Surbhi Building, 8/1/2, Loudon Street, 1st Floor. Kolkata - 700017
When: 12th to 14th February, 2023
Time: 9 am to 7 pm
On the menu: Order in the specially curated Cheese Platter which comprises different varieties of homemade flavoured cheese like pesto cheese, olive cheese ball with parmesan toasted walnut, Italian cheese loaf, garlic cheese ball along with breads and crackers. Additionally patrons can choose from their newly launched menu which includes salads, mains and desserts like Strawberry Feta Rocket Leaves Salad, Water Chestnut Edamame Salad, Jalapeno Poppers, Raclette Cheese with Exotic Veggies Malpua Rabdi Bites, Strawberry Monte Carlo, Strawberry Tiramisu, Gur Baked Sandesh and Gajar Halwa Shots.
To make this Valentine's Day even more special, Homely Zest is offering patrons 14 per cent discount on the entire menu for orders above Rs 3000.
Price of the platter: Rs. 1300 plus taxes
Balaram Mullick & Radharaman Mullick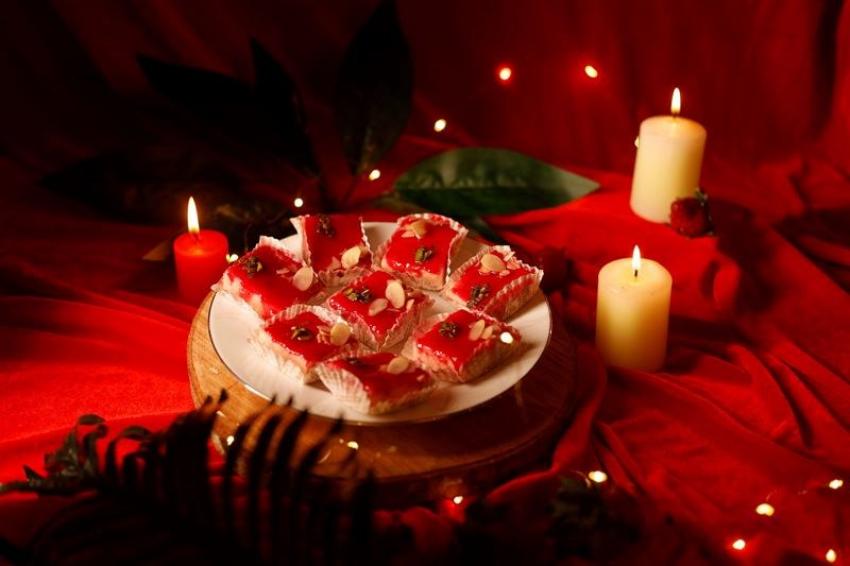 Where: 2, Paddapukur Road, Jadubabur Bazar, Bhowanipore, Kolkata, West Bengal 700020.
When: 7th to 14th February
Time: 9 am to 9:30pm
On the menu: The Valentines special menu consists of desserts like Sweetheart Sandesh, Strawberry Rassomalai, Strawberry lava, Rose cream, Strawberry Jalbhara, Paan Fudge, Gulap Patti Sandesh, Choco lava, Chocolate excess, Strawberry Sandesh, Chocolate bonbon and Chocolate Mud Pie
Meal for 2: Rs. 300 plus tax
JW Marriott Kolkata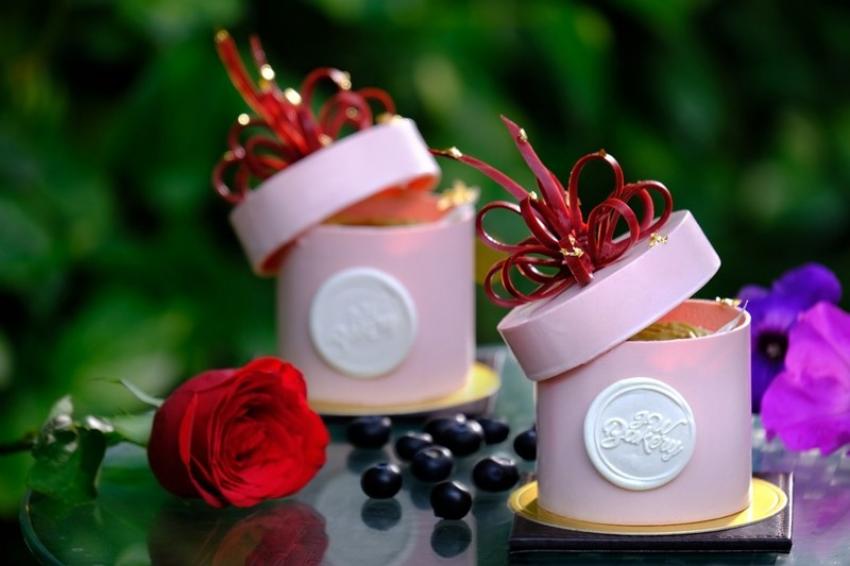 Where – Angaar, Executive Lounge, JW Kitchen, Private Room Dining, Vintage Asia
When – 14th February
Time – Dinner - 7 pm onwards (For all outlets); Brunch - 12:30 pm - 3:30 pm (at JW Kitchen only)
On the menu – Celebrate with live music and eclectic menu. A five set chef special menu features Herb crusted Lamb Chops, Purple potato mash, caramelized Beetroot Jus, Norwegian Salmon Wellington with Orange And Dill Reduction, Fresh Seafood Love Bites Sushi Roll , Grilled Lamb Chops paired with sparkling wine. The patrons can also savor sweet delights like Cappuccino, Amour, First Love to name a few.
Price - JW Kitchen - Brunch - Rs 2499++ tax per person; dinner - Rs 2999++ taxes per person; Vintage Asia - Private Room Dining - Rs 50,000++ tax (set menu with a bottle of sparkling wine); Executive Lounge - Dinner - Rs 11,000++ tax (outdoor Corridor Seating); for Private Alcove Booking - Rs 25,000++ tax; Angaar - Dinner - Rs 15,000++ tax, offered a private cabana for each couple
The Westin Kolkata Rajarhat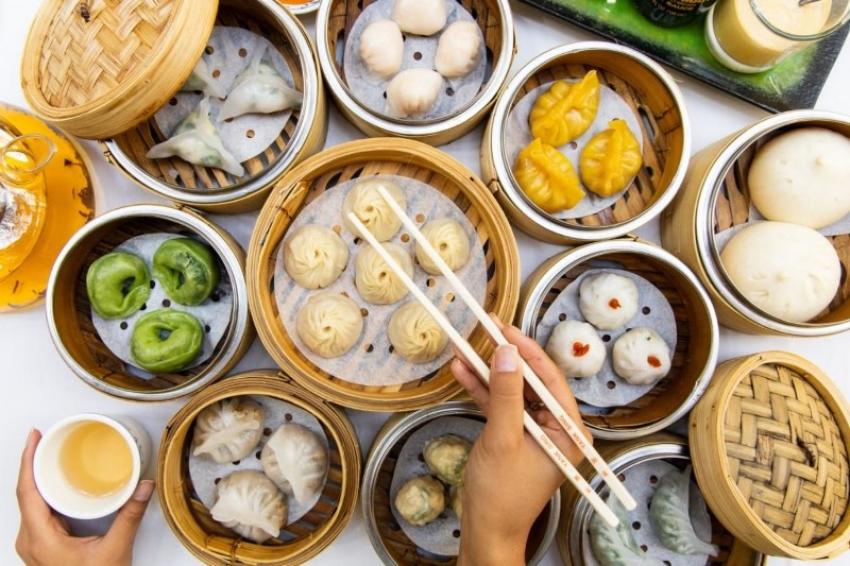 Where – Seasonal Taste
When – 14th February
Time – Lunch buffet - 12:30 pm - 3:30 pm; dinner buffet 7 pm – 11 pm
On the menu – The property is all set with their golden and red glitter decor along with the live Violin performance. The extensive buffet menu will feature cuisines like Paneer gulnar kebab, Ricotta Rice Ball with Honey Chili Sauce , Veracruz Style Baked Whole Fish, Burnt Ginger and Pepper Fried Rice, General Tsos Chicken. End your meal with a unique combination of desserts like Gulab Patti Sandesh, Vanessa cake, Dates and caramel cake, Brownies cheese cake
Price - Lunch Buffet - Rs 1550; Dinner buffet - Rs 1950; Domestic Package - Rs 2450 (including Sparkling Cocktails, Sparkling, red and white wine/ Ballantine/ Absolute/ Bacardi/Budweiser/Kingfisher); Imported Package - Rs 2950 (including Imported Wine- TBA/ Black Label / Greygoose/ Bombay Saphire / Corona/ Heineken)
Where – Nori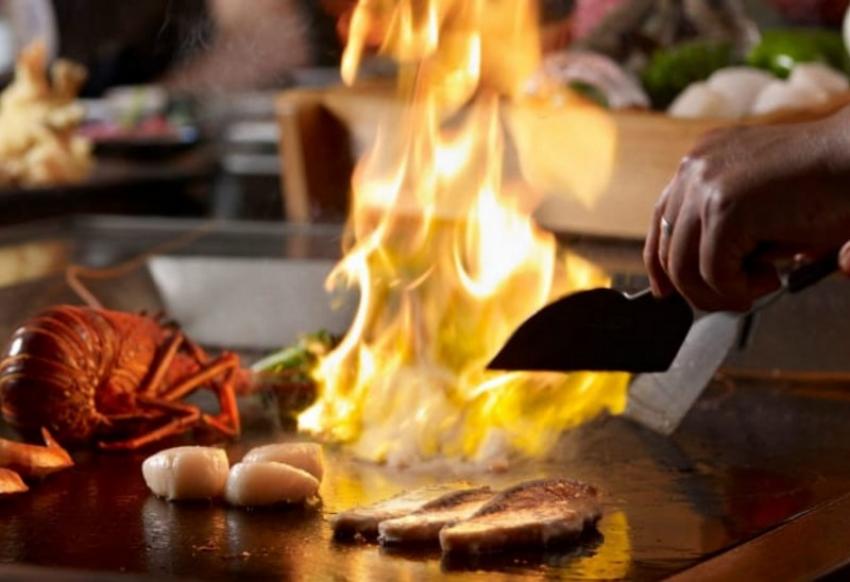 When – 14th February
Time – Brunch - 12:30 pm - 3:30 pm; dinner - 7 pm - 11 pm
On the menu – Themed menu with live music and sparkling wine. Delve into dishes like Honey chili lotus stem, Chicken and prawns Teppanyaki, Chicken gyoza, Prawn dumpling, Mapo tofu , Five Spiced Corn, Chicken sui mai, Midori roll, Steam tofu steam with asparagus almond flakes to name some
Price - Rs 2899++ tax for food buffet per person Rs 3999++ tax with Alcohol Premium
Butterfingers by Preetanjali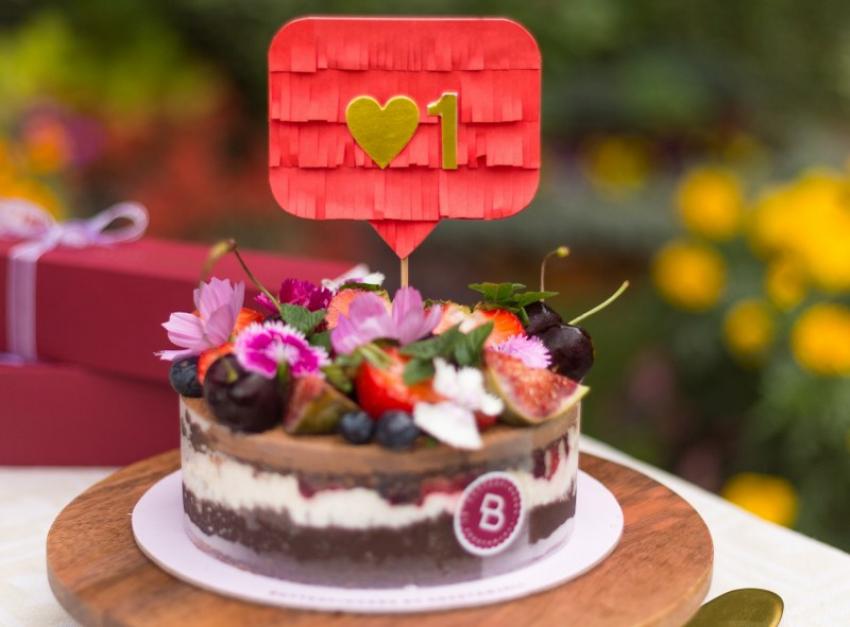 Where: 4A, Rainey Park, Rowland Row, Ballygunge, Kolkata-700019
When: 8th - 14th February
Time: 10 am to 7 pm
On the menu: This Valentine's Day the specials include cakes like Nutella Hazelnut, Strawberries with Baileys, Orange Blueberries Kiwi, Figs, Berries and Hazelnuts. The special customized hamper includes Chocolate covered Strawberries, Waffle with Baileys Fudge Sauce, Gooseberry Tart and Fortune Cookie.
To make this day even more memorable Butterfingers has introduced a Pop Up Box including a box full of memories, photos, personalized notes, cake and balloons. Additionally, the sweet treats being offered are French Hearts, Chocolate covered Strawberries, Fortune Cookies and Macarons in an assortment of flavors such as Strawberry Cheesecake, Baileys, Nutella Sea Salt and Orange & Orange Rind
Price: Rs. 350 onwards
The Country House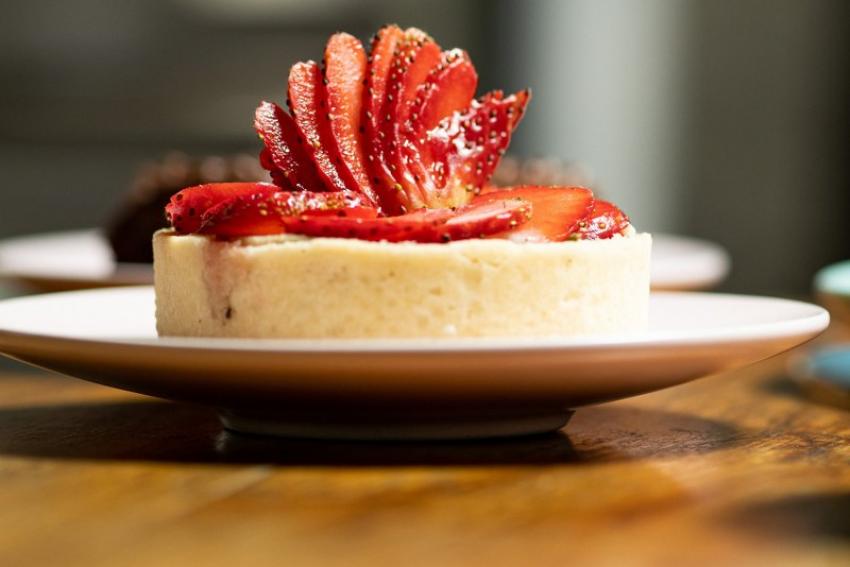 Where: 4C, Allenby Road, Bhowanipore, Kolkata - 700020
When: 7th - 14th February
Time: 8 am to 11 pm
On the menu: Strawberry Tart, Strawberry Nutella Croissant, New York Cheesecake, Belgian Chocolate Cheesecake, Apple Pie and Fudge Brownie to name a few
Price: Rs. 800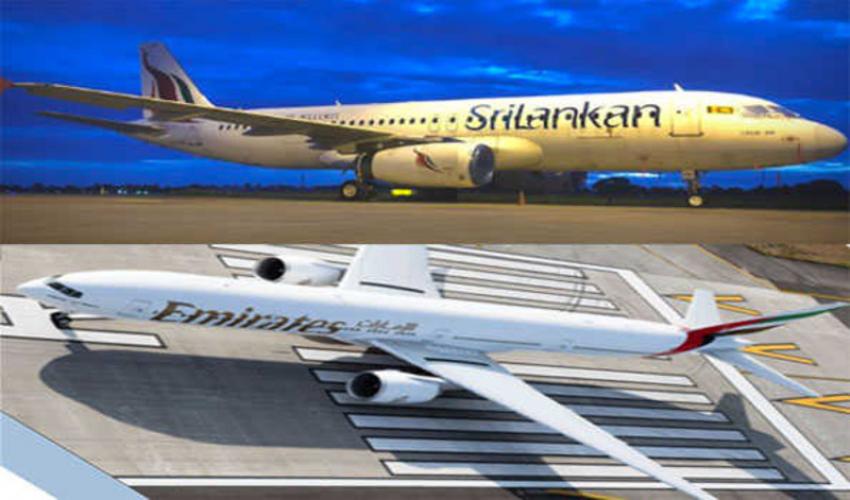 SriLankan Airlines, Emirate ...
Colombo/UNI: SriLankan Airlines and Emirates have entered into a reciprocal interline agreement aimed at bolstering connectivity for travelers.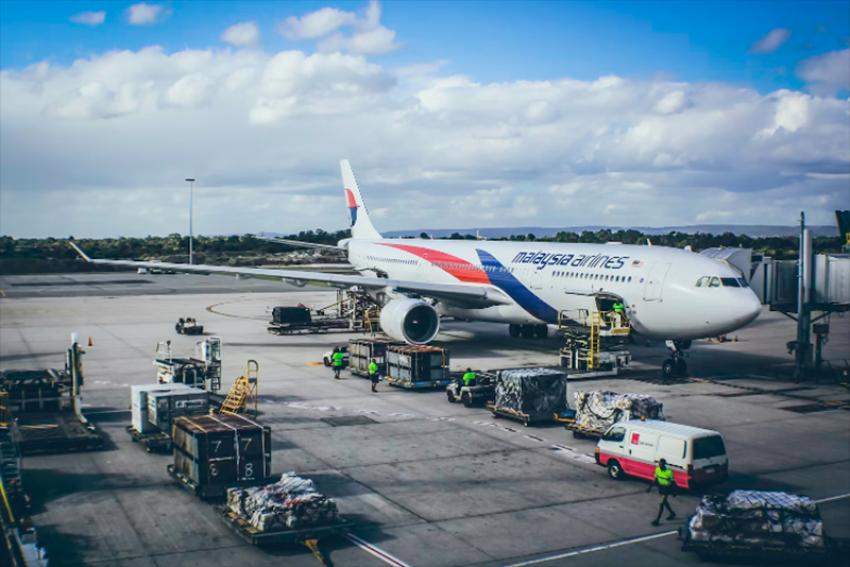 Malaysia Airlines introduce ...
Kuala Lumpur/NITN: Malaysia Airlines is offering introductory fares on their three new services between Kuala Lumpur and the Indian cities of Amritsar, Thiruvananthapuram and Ahmedabad.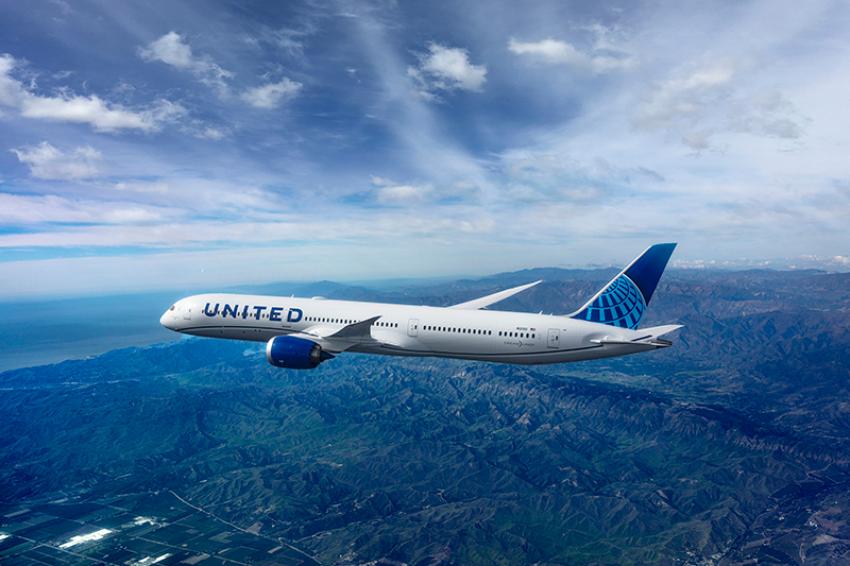 United Airlines increases n ...
New Delhi: United Airlines has announced an increase in service between New Delhi and New York/Newark, with a doubling of flights from once to twice daily during the winter season 2023/24.