Bucket list: Popular street foods of Europe that you must try
NITN | @notintownlive | 26 Jul 2023, 10:02 am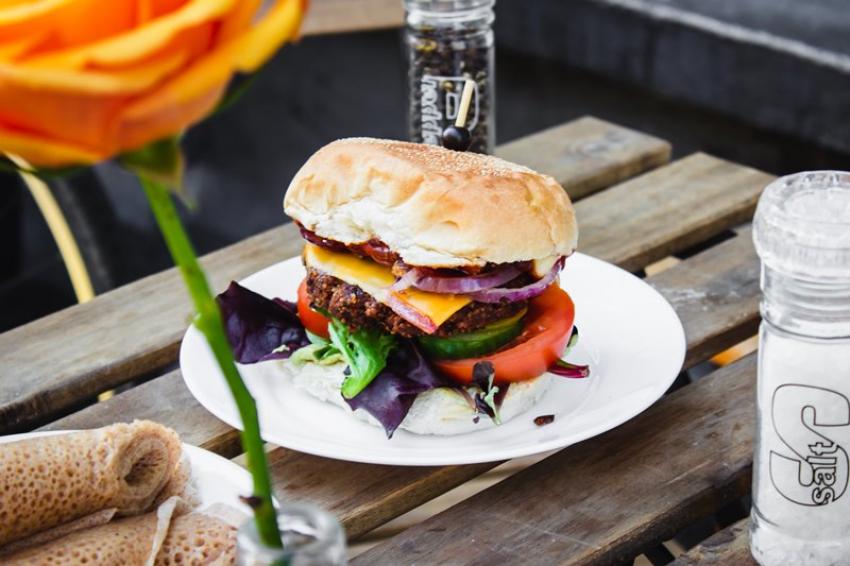 Street food trail
Photo by Louis Hansel/Unsplash
One of the best ways to know any city is to sample its array of street foods. While a search for these popular dishes takes you through areas which may not be on the regular tourist itinerary, you are also likely to brush shoulders with the local people and come to know of some interesting bits of food history.
One of the easiest ways to explore the food streets is to join a walk group tour or check for customised tours by them.
Here we take you on a street food trail through Europe.
It is well-nigh impossible to list all the street food available across the major cities. So we bring you a list of our favourite 11 dishes and urge you to explore on your own to find out more.
Crepes, Paris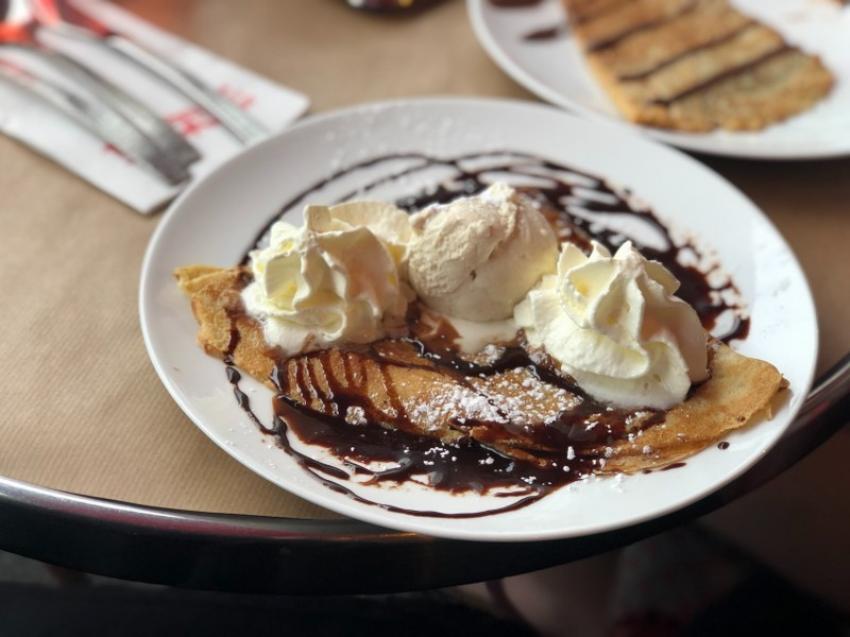 Photo by Austin P/Pixabay
You will be spoilt for choice as you look into what's on offer at the street corner creperies – from savoury galettes to the crepe sucrees (sweet) – with a variety of fillings ranging from cheese and ham to vegetables, chocolates to fruits, etc.
Pan Bagnat, Nice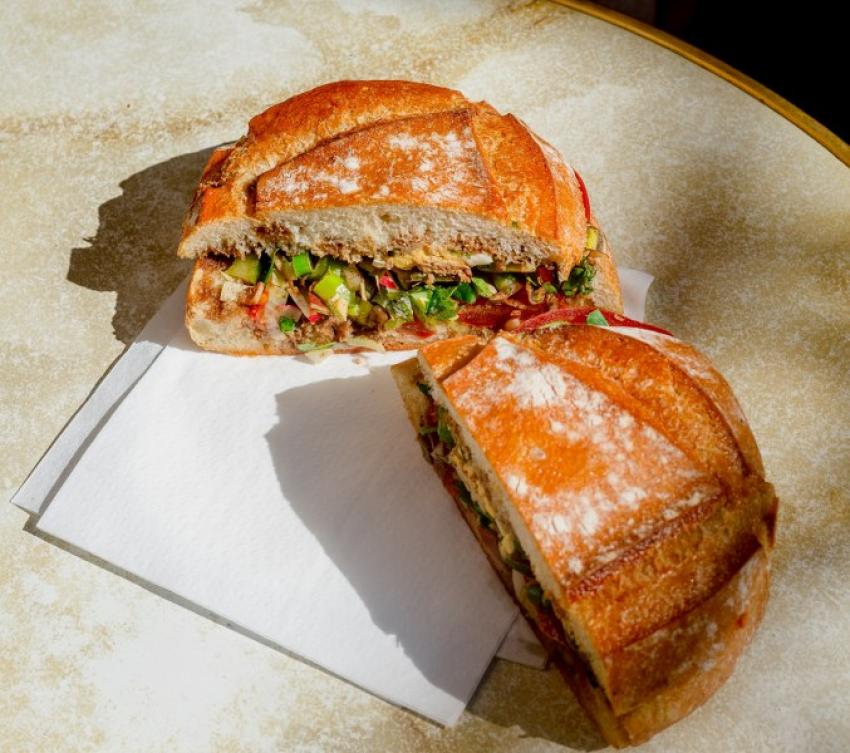 Photo by Anto Meneghini/Pixabay
Known as the home of the salade nicoise (a combination of tomatoes, hard-boiled eggs, olives and anchovies or tuna, dressed with olive oil), the city went ahead and invented this sandwich (also known as Pain Bagnat) by putting the salad inside a loaf of French sourdough (sometimes rubbed with garlic).
Currywurst, Berlin
Photo by Claudio Schwarz
Bite into this innovative dish, which surfaced post Second World War in what was then West Berlin, thanks to Chef Herta Charlotte Heuwer (1913-1999). Sliced smoked sausages (boiled and fried) are liberally covered with spicy curry-flavoured tomato sauce with potato chips on the side.
Arancini, Palermo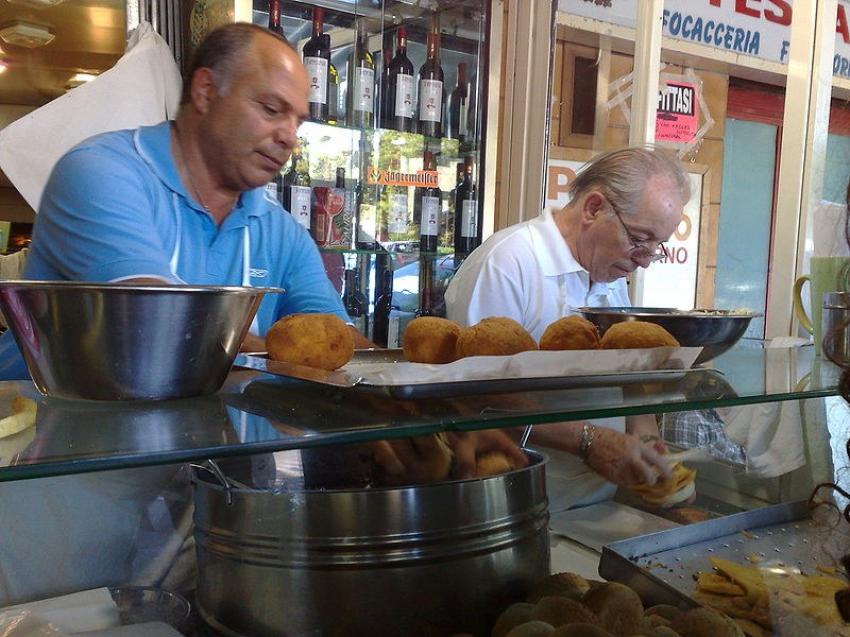 Photo by Dedda71/Wikimedia Commons
Although the food has travelled across the globe from its Sicilian hometown, you cannot overlook it when visiting Palermo, where it is referred to as arancina. It is said the deep-fried and stuffed rice balls can be traced back to the 10th century when the area was under Arab rule. The filling mostly consists of meat cooked in tomato sauce, mozzarella and peas.
Belgian Fries, Brussels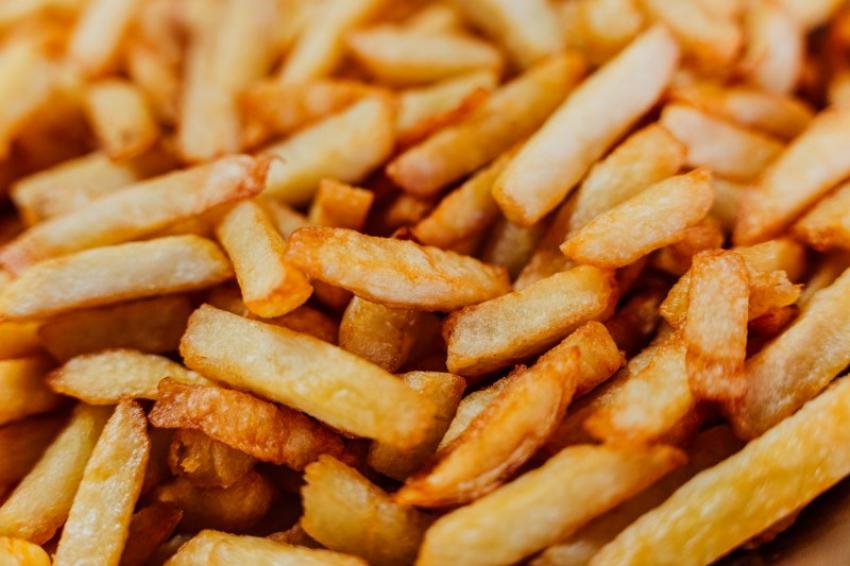 Photo by Durenne Loris/Unsplash
Do not ignore them as mere French fries because this is as famous as the Belgian waffles. Known as frituurs, frites or pommes frites, these are cut thick and fried twice in fat, preferably beef fat. Usually served with sauces, or classically with mayonnaise.
Burek, Sarajevo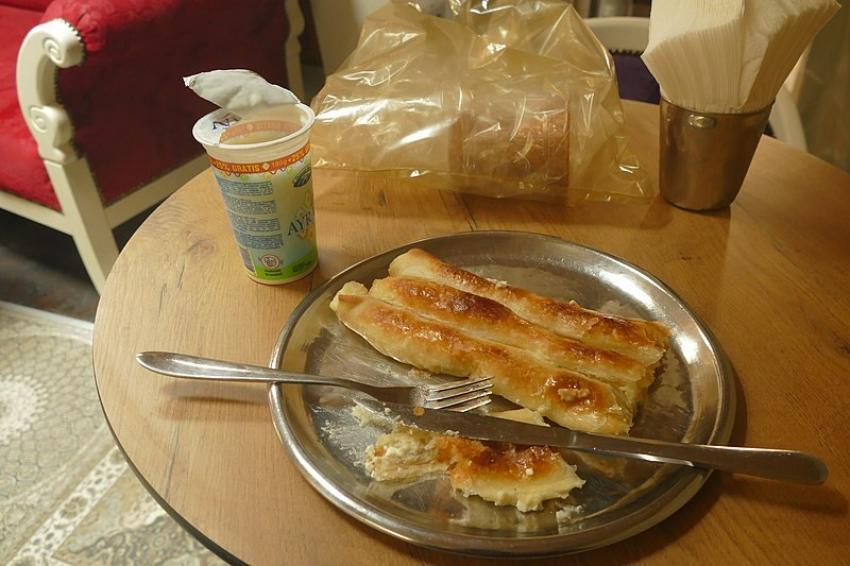 Photo by Hibasi/Wikimedia Commons
Said to be a legacy from the time when the city was part of the Ottoman Empire, it is a puff pastry filled with cheese, spinach and meat.
Pasteis de Nata, Lisbon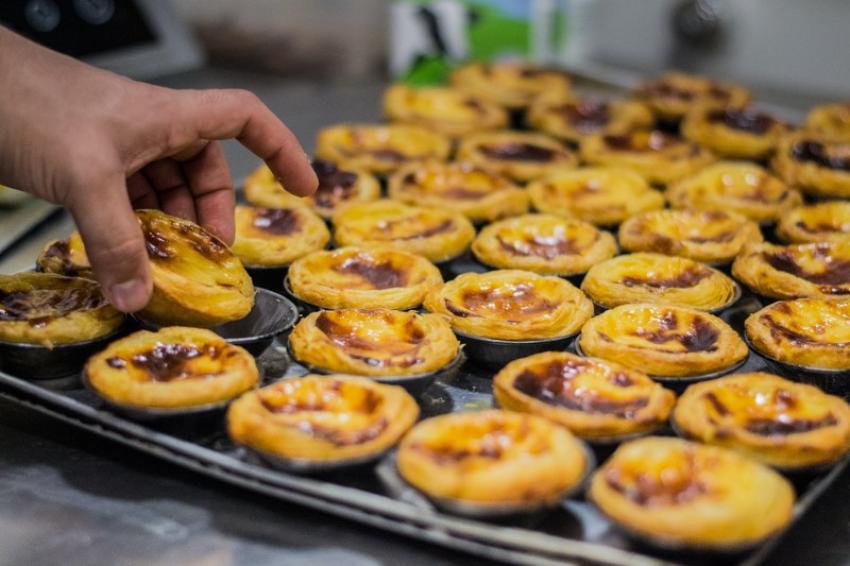 Photo by Felix Kolthoff
While you are sightseeing through the Portuguese capital, you cannot escape the pastry shops with their display of the tart shells filled with creamy egg yolk custard (often dusted with cinnamon). Cafe and bakery Unica Fabrica Dos Pasteis De Belem says they hold the secret recipe devised by the monks of the Mosteiro dos Jerónimos in Belem. Hence they call it Pasteis de Belem to distinguish it from what is available at other shops.
Empanadas, Madrid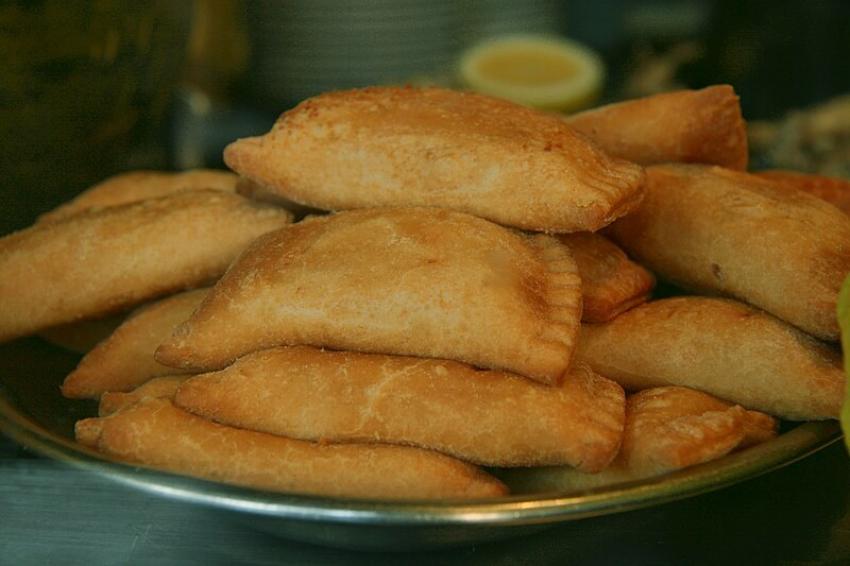 Photo by Tamorlan/Wikimedia Commons
This pie-like food takes its name from the Spanish word 'empanar' which literally means covered with bread. Although the food is said to have originated in the Spanish city of Galicia, it has travelled across the globe, with every region or city adding its own touch. Essentially, it is a flaky pastry dough baked and fried to a golden colour and filled with a variety of meat and vegetables.
Langos, Budapest
Photo by Konrad Koller/Unsplash
You not only must have this Hungarian favourite but also know how to eat it, say veteran travellers. Essentially, it consists of a deep-fried dough – crispy outside and soft inside – topped with sour cream, garlic butter and lots of shredded cheese. And you have to start eating (tearing the pieces with your fingers) from the outside, dipping the pieces in the mixture in the middle till you reach the centre; then you can just pick up the messy centre and eat it. Modern versions often add a variety of toppings such as chicken, vegetables, etc.
Käsekrainer, Vienna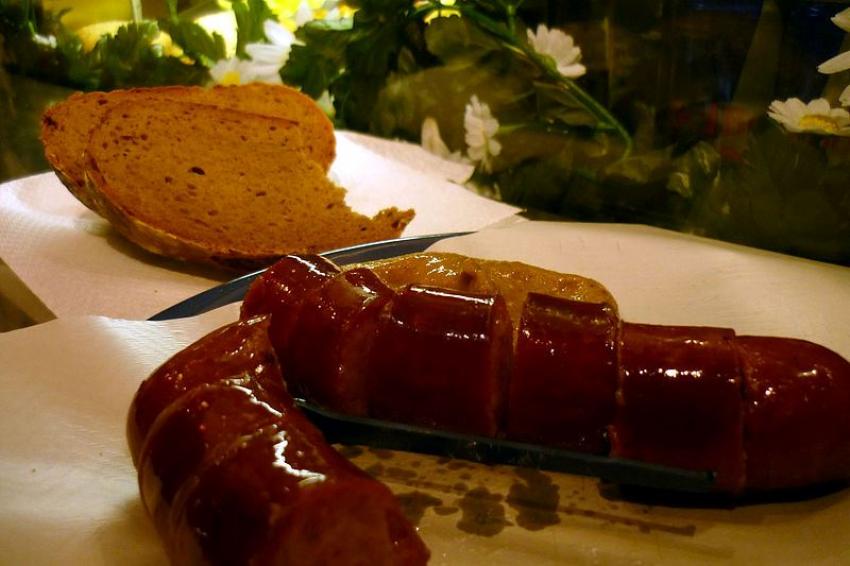 Photo by Mirko Tobias Schäfer/Wikimedia Commons
It is impossible to miss the stalls selling this pork sausage stuffed with gooey Emmental cheese. The sausages may be boiled, baked or grilled but the best ones are those slightly smoked over Applewood. The sausages may also contain a mix of pork and beef, and are crisp on the outside. Most stalls will cut the sausage into small pieces so that the cheese does not spurt out and be all over. They are generally served with bread rolls and condiments on the side.
Rød Pølser, Copenhagen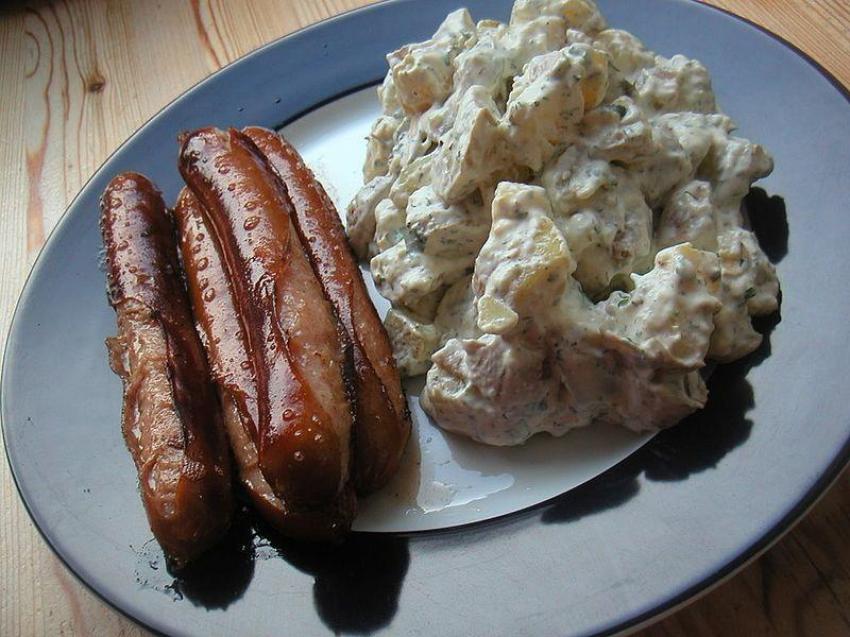 Photo by cyclonebill/Wikimedia
It is said that this distinctly red coloured sausage dates back to the 1920s when, according to popular belief, some vendors would colour the unsold day-old sausages and sell them at a lower price. Traditionally, the sausages are made with pure pork and dyed with edible colour. The sausages are usually served in a bun.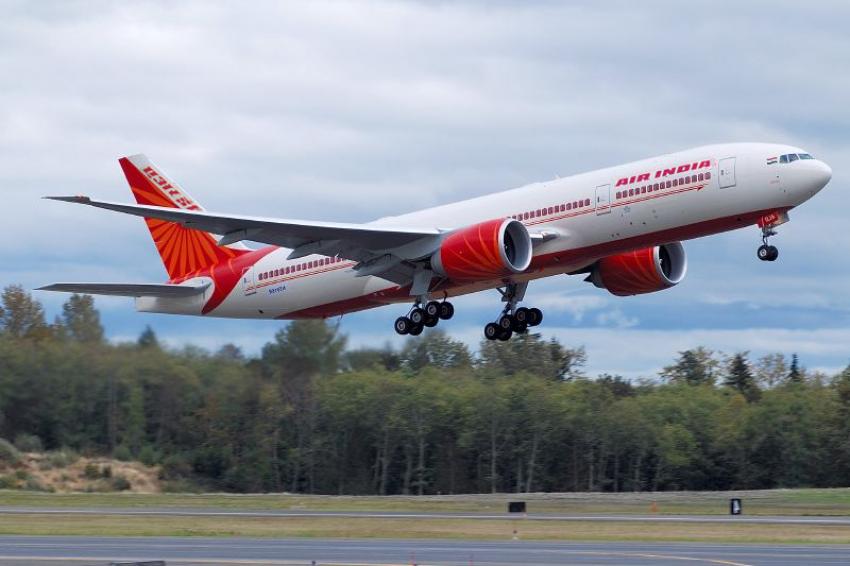 Air India deploys newly ind ...
Gurugram: Air India, a global airline in India, has initiated the deployment of its recently acquired Boeing 777 aircraft to serve all three non-stop routes from Mumbai to the United States.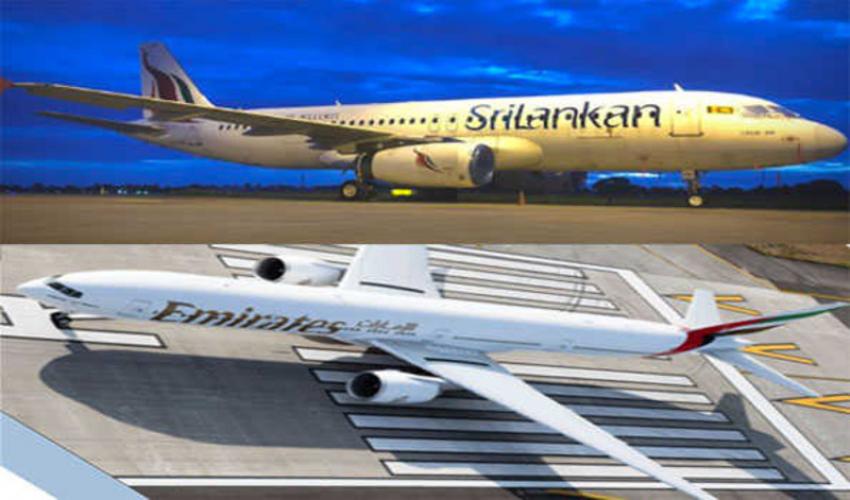 SriLankan Airlines, Emirate ...
Colombo/UNI: SriLankan Airlines and Emirates have entered into a reciprocal interline agreement aimed at bolstering connectivity for travelers.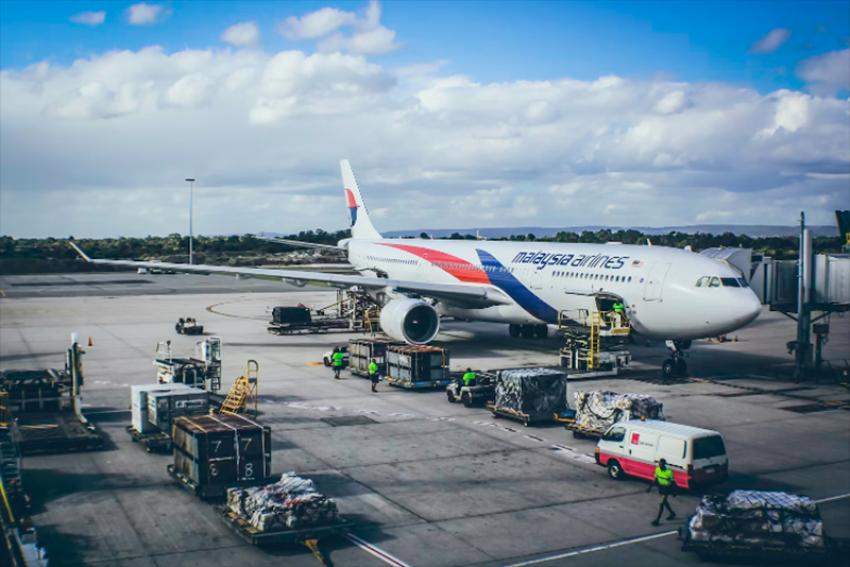 Malaysia Airlines introduce ...
Kuala Lumpur/NITN: Malaysia Airlines is offering introductory fares on their three new services between Kuala Lumpur and the Indian cities of Amritsar, Thiruvananthapuram and Ahmedabad.