Robotic Surgery extends its wings to Joint Replacement
NITN | @notintownlive | 11 Oct 2019, 12:26 pm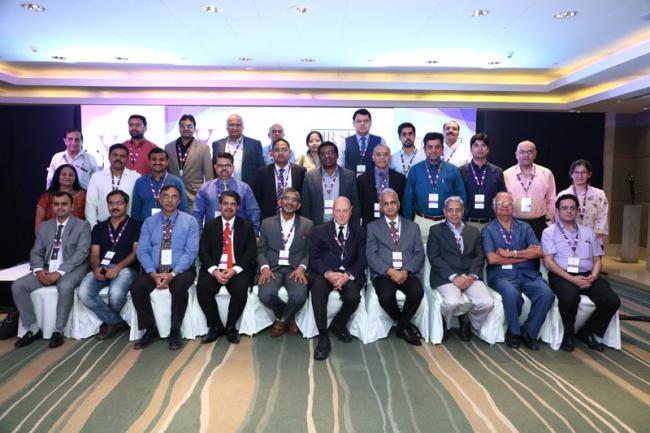 Mumbai/Chennai: Indian hospitals using surgical robots for performing complex soft tissue surgical procedures are extending their wings by using this superior technology for joint replacement with the introduction of robots custom built for orthopaedic surgeons, according to Dr Mahendra Bhandari, CEO, Vattikuti Foundation.
Dr Bhandari was speaking to orthopaedic surgeons at the day-long sessions on Computer Assisted Joint Replacement in Mumbai and Chennai organised by the Joint Replacement Surgeons Council of India. Robot assisted surgical procedures so far covered prostatectomy, renal tumours and transplants, thoracic, head & neck, thyroid, gynae and colorectal and bariatric.
Computer-assisted surgery that offers significant advantages -- from better patient outcomes, lower blood loss to quick recovery and shorter hospitals stays -- has led to Robotic Surgery recording the fastest rise of compared to other common technologies like microwave oven, mobile phone, Dr Bhandari added quoting a NewYorkTimes.com report.
Patients in India are increasingly opting for robotic surgery, with nearly 9000 such surgeries performed each year. There is also a growing interest among young surgeons to become accomplished robotic surgeons, he said.
Dr Brian Davies, inventor of the world's first robot for prostatectomy in 1991 and Professor Emeritus of Medical Robotic Technology at Imperial College London, disclosed that his newest surgical robot "The Signature Robot" is a hands-on version for use in small joint surgeries involving foot, ankle, uni-knees, patella and femoral. Dr Davies said younger surgeons were far more receptive to using surgical robots and he expected them to drive wider acceptance of such surgery.

A Surgical Robot is a sophisticated tool in the hands of a surgeon present next to the patient. The surgeon is in full control of the robot. Provided with a high-definition 3-dimensional camera and tiny surgical instruments the minimally invasive robot is completely safe in the hands of an accomplished surgeon, added Dr Bhandari who also serves as the Director Robotic Surgery Education and Research, Vattikuti Urology Institute, Henry Ford Hospital, Detroit.
Dr Thadi Mohan, senior orthopaedic consultant explained how use of Mako Arthroplasty robot at Amrita Institute of Medical Sciences, Kochi since 2017 has helped pre-plan nearly 200 joint replacements much better than conventional methods, as there is no guesswork involved.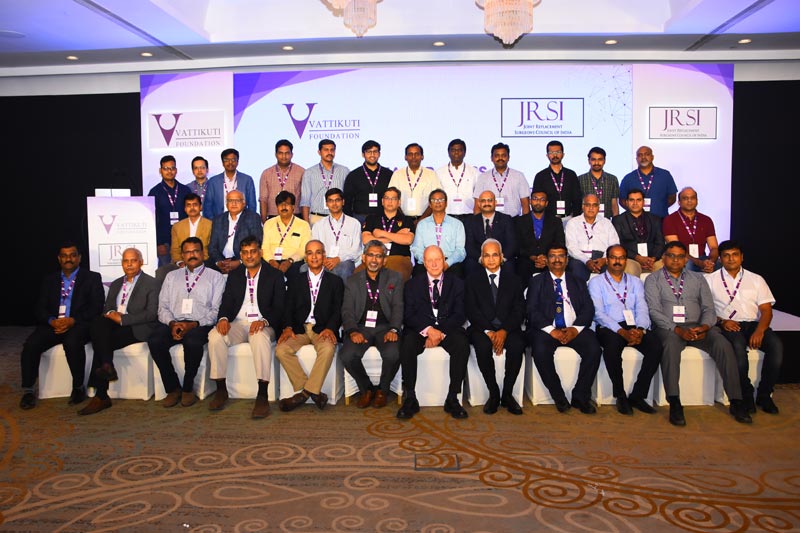 "Patients who undergo robotic surgeries recover much faster. Chances of revision become much less, and implants last much longer," he said.

The big advantage of a Mako robot is that it allows surgeons to execute partial knee replacement where only the damaged bone part is replaced, leading to better mobility, patient satisfaction and lower revisions compared to a total knee replacement, Dr Mohan added.
Joint replacement surgeons speaking at the sessions cited published studies that revealed that computer assisted total knee arthroplasty leads to significantly lower blood loss, infections, inflammation and need for revision surgeries.
The Smithsonian Museum of American History in Washington, DC dedicated to the contribution of immigrants to America over the last 500 years has only three Indians. Interestingly all three are actively involved in propagating robotic surgery worldwide—Raj Vattikuti for making a significant $20 million contribution to robotic surgery for cancer treatment in Michigan state, Dr Mani Menon for creating gold standard robotic surgery procedures for prostatectomy and Dr Mahendra Bhandari for promoting these procedures among Indian surgeons.
The Vattikuti Foundation is dedicated to bringing together institutions and professionals and growing the Robotic Surgery community. Since 2011, the Foundation has helped train over 300 robotic surgeons in India by bringing in over 150 internationally acclaimed experts to hold regular master classes, performing and observing live robotic surgeries in eight specialties.

The Foundation has been organising a bi-annual robotic surgeons conference since 2013, and has awarded one-year Vattikuti fellowships to nearly 40 specialist surgeons with post graduate qualifications in surgery so far, in addition to hosting webinars.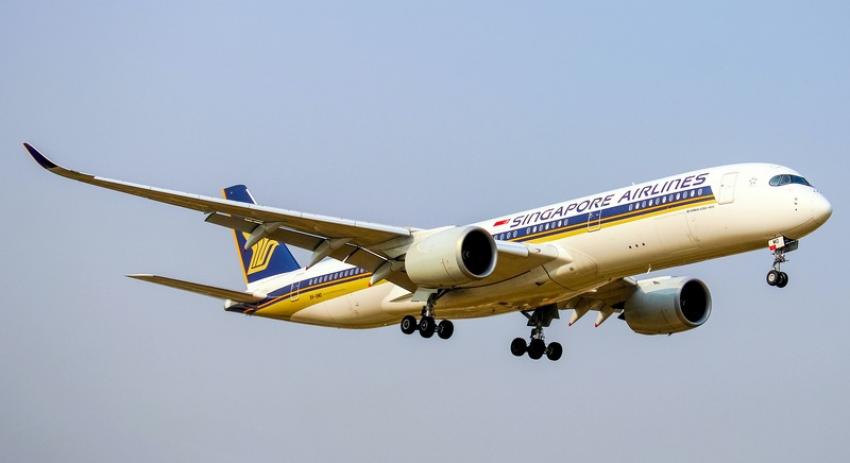 Garuda Indonesia and Singap ...
Garuda Indonesia (GA) and Singapore Airlines (SIA) have announced their plans to establish a joint venture arrangement, aimed at strengthening their cooperation, expanding passenger capacity between Singapore and Indonesia, and offering customers more travel options between the two countries.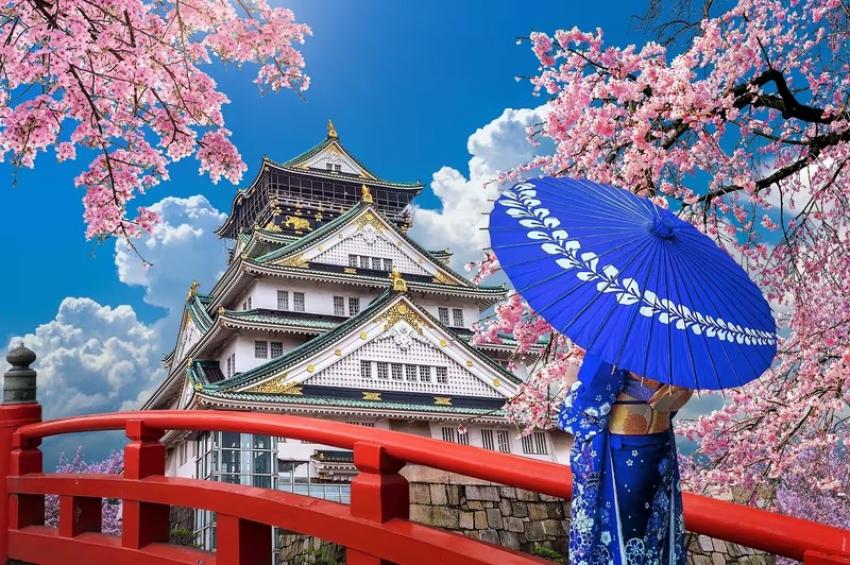 Etihad Airways to launch Os ...
Abu Dhabi/UAE: Etihad Airways announced its plans to launch five weekly flights to Osaka, Japan, starting from October 1, 2023. This move will establish a vital link between one of the world's most culturally vibrant cities and Etihad's extensive global network.