Subhas Chandra Bose was a person of sensitivity, inclusivity and objectivity: Author Anshul Chaturvedi
NITN | @notintownlive | 22 Dec 2021, 12:12 am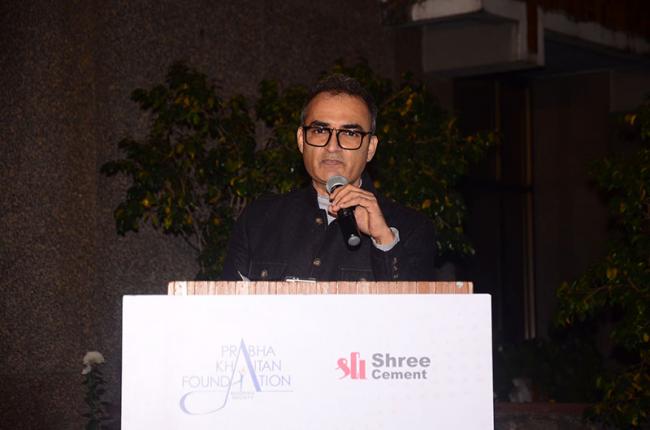 A Bird From Afar
At the launch of his book A Bird From Afar at the Kitaab Books Festival organised by the Prabha Khaitan Foundation and presented by Shree Cement, writer and Times of India Executive Editor Anshul Chaturvedi talks about the mystique of Subhas Chandra Bose on whom his latest work is based. IBNS correspondent Shashi Sunny was present at the conversation between the writer and Suhel Seth and Nila Madhab
Anshul Chaturvedi has just launched his fourth book, a labour of love that took shape after five years of mulling over the life of Subhas Chandra Bose. Bose is someone Anshul admits "he is almost fond of and empathises with." The result is A Bird From Afar, a historical fiction that explores the mystique of who Bose was and how it would have impacted India's future if instead of losing in Stalingrad, Hitler had won World War 2 and Bose and his army, the Indian League arrived at the north west frontier of the country in 1942.

Why did you choose to write about Netaji Subhash Chandra Bose, is that not already a much-charted territory?

Since childhood, I have been a compulsive consumer of everything to do with World War 2 and over time it led to my reading and thinking about Subhas Chandra Bose. My mind began to conjecture about what Subhas would have done if things had gone differently. I also found another commonality with Bose. I have been extremely interested in Vivekananda since I started reading him as a seventeen year old and I found that Bose began reading Vivekananda when he was a boy of fifteen. So despite the difference of many years, I found that was a thread I shared with Bose.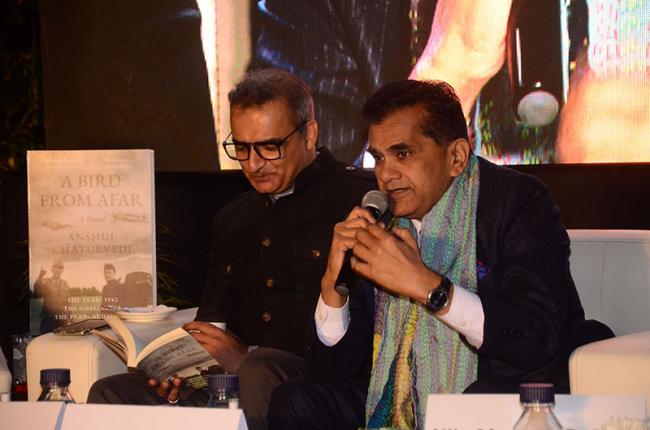 What aspect about Bose has intrigued you so much?

His ability to have civilised conflict for one. He was close to Hitler as well as Gandhi, both hugely opposite personalities yet he was not subservient to either. From his student days he has had a single minded purpose, the liberation of India and stayed true to it. While much debate has ensued about the circumstances of Bose's death and his last known years, we know little else about him. There is almost nothing in his earlier life such as the years when he was the Mayor of Calcutta. These thoughts resonated in my mind.

I could not find even one phase of his life when he was conflict free. He was always grappling with dilemmas that life repeatedly threw at him but he never compromised on his ideal of an India free of the British. My admiration grew even more when I realised that the man of steel forged by fires over which he had no control was still a person of sensitivity, inclusivity and objectivity. Since I could not find much about the complexities of the man, I had the space to imagine and reconstruct and somehow my thoughts, just as happened with my book on Vivekananda, took the shape of a book.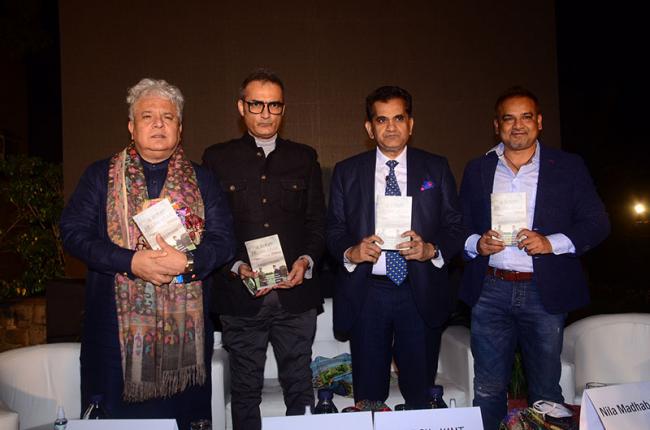 This is a deeply researched book. How did you find the time to research and write along with your editorial responsibilities at a daily newspaper?

The book is not the result of a time bound research. It is something that grew out of my years of reading, thinking, assimilating and the resulting conjecture. My mind drew up its own stories and ruminate over possibilities. At some stage I tried to find stories such as Robert Harris' fantastic Fatherland in the Indian context but there was a complete lacuna but in a way that gave me liberty to follow my own imagination, to reconstruct and explore the circumstances that Bose was confronted with. I wrote the book as and when the thoughts came to me. Since it was not non-fiction I could not set aside a specific time for writing. This book was like poetry, like shayari, I wrote when the ideas and words presented themselves to me. There were times when I wrote all night and went to work in the morning to do a full day's work.

Have you touched upon Bose's personal life and his equation with his wife and daughter?

I cannot reveal everything here. My book stops before 1945. One will have to read the book to find out. But let me tell you this much, the title A Bird from Afar is taken from Bose's letter to his German wife Emilie in 1936 in which he referred to himself as a bird from afar. Netaji Subhas, the leader, was so big that Subhas the person remained unknown. As a son, brother, partner the space to emerge was limited but his writings reveal a very sensitive and evolved mind, one that was far from that of a power hungry and obsessed political leader.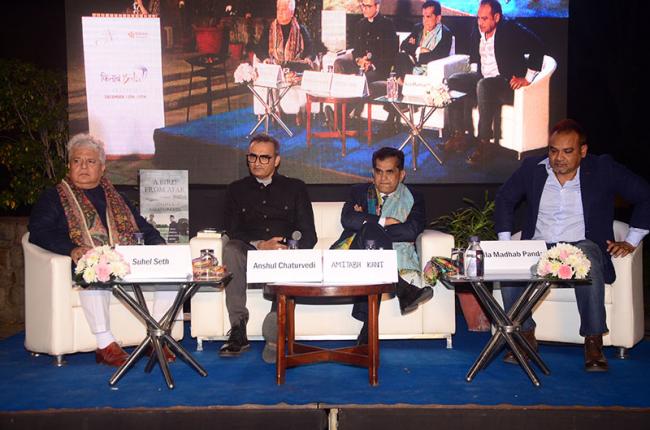 Do you think historical fiction is a genre that will appeal to Indian readers?

At the moment if I want to read Indian historical fiction, I have to go to mythology. As I said this book is one that I wished to read. I couldn't find it so I ended up writing it. Fortunately my bread and butter does not depend on the sales of my books. So I have nothing to fear. It does not matter to me how many books sell though of course I want people to buy and read it. I hope to find it a good read. I have been writing about Bose for some years now and eventually this novel took shape. As I have said it is fiction but it is outrageously fantastic. I don't have a target audience to placate. It is not a Friday opening for me.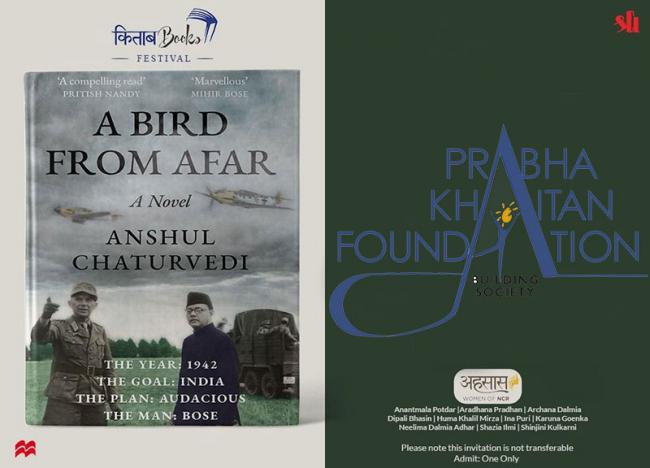 Do you think a book on Bose has relevance to today's India?

I think so. At a time when the concept of nationalism is under so much scrutiny, Bose and his nationalism is surely worth considering.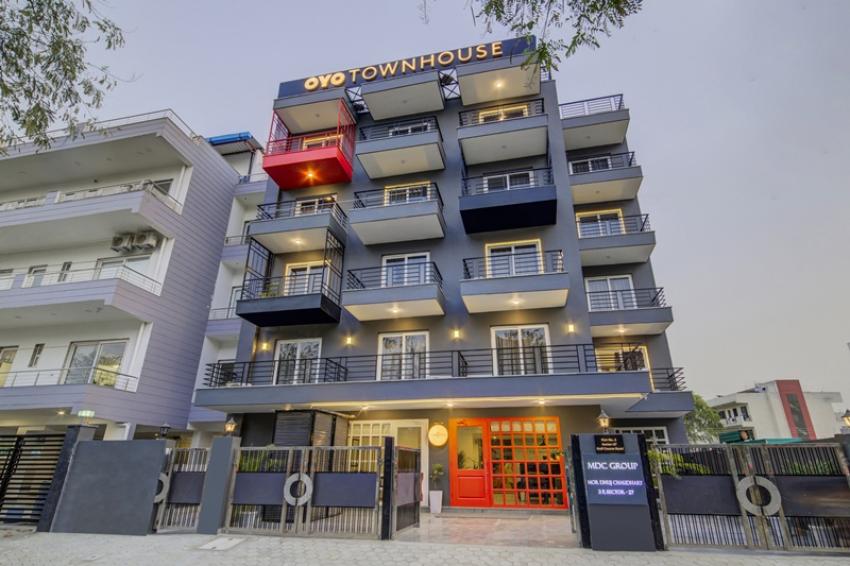 Indian hotel rooms aggregat ...
New Delhi: Hospitality technology platform OYO has announced that its customers will be eligible for a free stay after every 5 night stays in an initiative to boost travel in post-pandemic India.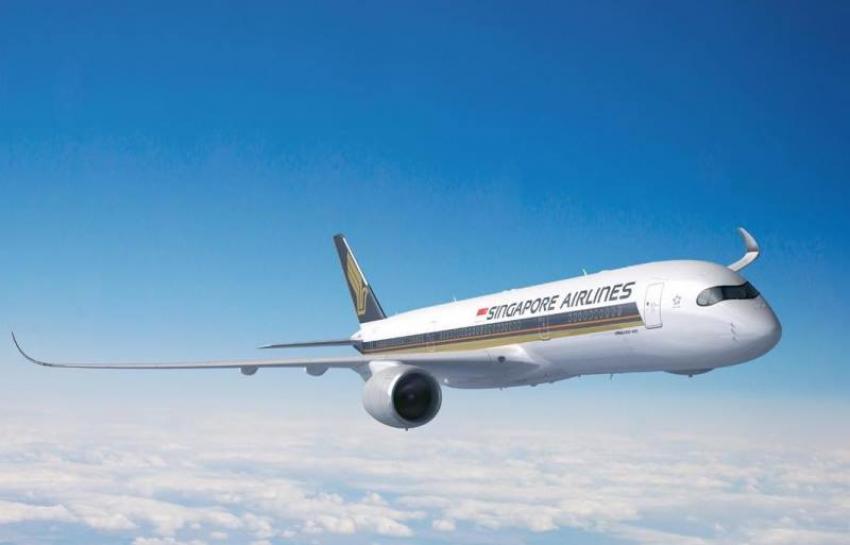 Singapore Airlines offers d ...
With international travel having resumed from India and with summer holidays just round the corner, Singapore Airlines, in collaboration with Singapore Tourism Board, is offering a special family promotion on summer travel to Singapore.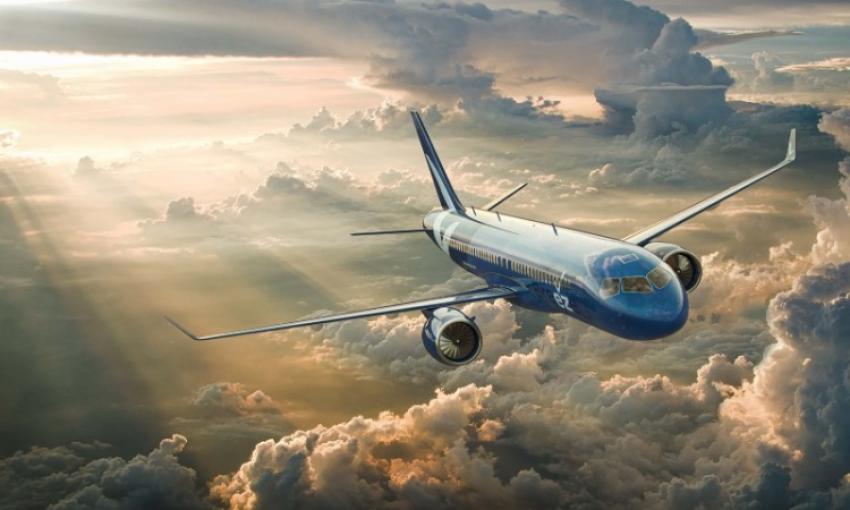 Year-old Breeze Airways in ...
Westchester: American startup airline Breeze Airways announced plans to add cross country flights from Westchester Airport to capture the suburban travel market.