Top honours for surgeons from USA, India and Spain in International Robotic Surgery Innovation Award
NITN | @notintownlive | 13 Sep 2022, 08:08 am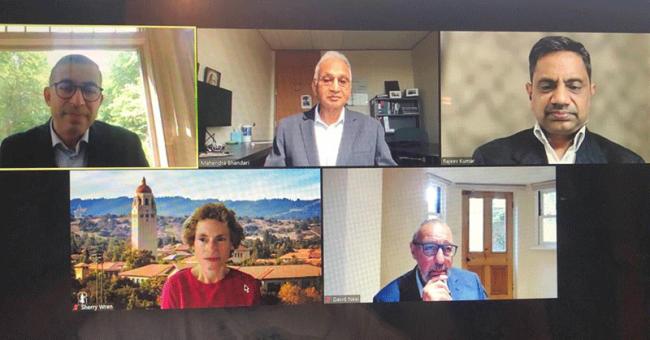 Vattikuti
New Delhi / Michigan: Robotic surgeons from USA, India and Spain were named the top 3 winners in the K.S International Robotic Surgery Innovation competition hosted by the Michigan-based robotic surgery evangelist Vattikuti Foundation.
These three winners were chosen from 100 global entries from the specialities of Urology, Gynaecology, General Surgery, Hepato-biliary-pancreatic surgery, Colorectal, Head & Neck, Paediatric, Cardiothoracic, and joint replacement surgeries. Participants using new robotic surgical platforms were also considered.
The winning entry of Dr Jihad Kaouk, Department of Urology, Cleveland Clinic, Cleveland, Ohio, USA's entry 'Single Port Robot-Assisted Kidney Transplantation Extraperitoneal Approach' was judged worthy of first award.
In this innovation Dr Kaouk and his team modified the technique of robotic kidney transplant developed at the Vattikuti Urology Institute and Medanta Medicity. Kaouk used a da Vinci single port robot for truly minimally invasive surgery. The early results of patients who had undergone robotic kidney transplant through this technique could go home in only 2 days. This technique transforms this major surgery almost into an outpatient procedure rather than lengthy hospitalization and recovery.
For 'Robotic Infraclavicular Approach for Minimally Invasive Neck Dissection' the second award went to Dr Sandeep Nayak, Director, Surgical Oncology, Fortis Cancer Institute, Bengaluru.
Dr. Nayak innovated a robotic technique to perform very major cancer surgery of the head neck to clear the lymph nodes in the neck with quick patient recovery and minimal discomfort.
The third award went to a team of Dr Alberto Piana, Dr Paolo Verri, and Dr Alberto Breda of Oncology Urology and Kidney Transplant Surgery, Fundació Puigvert, Barcelona, Spain for their entry of '3-D Augmented Reality Guided Robotic Assisted Kidney Transplantation'.
This novel technique was used to select right place for attaching the artery of kidney during robotic kidney transplant and avoid atherosclerotic plaques in the blood vessel by application artificial intelligence-based algorithms.
Mr Raj Vattikuti, president of Vattikuti Foundation, entrepreneur, philanthropist said beginning with the first robotic surgery at Henry Ford Health System, Detroit, USA in early 2000s for prostate cancer with the help of Dr Mani Menon, surgeons and fellows from all over the world continue to set new standards.
The pioneering team worked with the robot maker, Intuitive, to cover all body parts for all kinds of cancer. The procedures developed all over the world are making a remarkable difference and impact on the patients, said Mr Vattikuti adding that he was proud to be part of this journey.
Paying a tribute to Late Shri K. Subramanian, "KS", Vattikuti said, "What KS accomplished is unbelievable as he learned everything, he could about robotic surgery, including knowledge of technology and surgery. He did a remarkable job of spreading this across India. I'm really thankful to KS what he achieved and this global video contest in his memory will keep his legacy alive."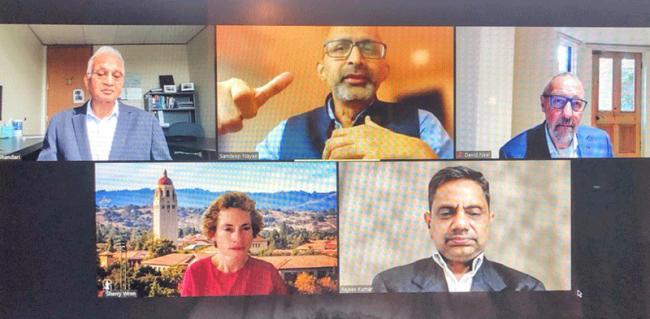 Vattikuti Foundation to keep investing
The innovative prize-winning kidney transplant technique showcased is an improvement, building on the technique developed by the Vattikuti Urology Institute. For most of the major surgeries done in India the surgeons have taken robotic surgery to the next level making it as simple as an outpatient procedure in contrast to an open surgery.
"As surgeons continue to innovate newer procedures in robotic surgery, the Vattikuti Foundation will continue to invest and make it accessible to other surgeons," said Vattikuti, co-author of 'Digital Leader' and 'Digital Simplified' along with Professor Ram Charan.
The eminent international jury panel made up of Dr David Neal, Professor of Surgical Oncology, Nuffield Department of Surgical Sciences at Oxford University, UK; Dr Sherry M Wren, Vice Chair and Professor of Surgery, Stanford University, USA and Dr Rajeev Kumar, Professor of Urology and Associate Dean, AIIMS, New Delhi announced the top 3 awardees and their submissions were showcased. A short interaction between the awardees and the jury members followed.
Surgeons from about two dozen countries in Africa, Asia, Europe and Americas witnessed
the virtual KS Awards 2022 event by the Vattikuti Foundation over the weekend.
For the 2022 competition that went global for the first time 48 per cent of submissions were from India, 20 per cent from Italy and 10 percent from the United States. The videos that met the submission criteria were seen by over 12,000 viewers.
The video entries were then distributed to a panel of 20 domain experts/robotic surgeons from the United States, Europe, Nepal and India. The next level of voting came from a public crowd-voting poll with 2,000 entries.
Dr Mahendra Bhandari, CEO, Vattikuti Foundation and Director of Research at Vattikuti Urology Institute, Henry Ford Hospital, Detroit, said, "The Vattikuti Foundation is encouraged by the overwhelming response to this contest. He seconded jury member Dr Rajeev Kumar's view that all entries were worthy of winning."
Vattikuti Foundation proposes to host a full day academic session entitled "Humans at the cutting edge of robotic surgery" in Miami, USA in mid-November 2022 where highly rated 20 entries will be presented by the authors for a critical review by the experts in the field. The top 3 winners will be handed over the prize money in "Vattikuti Award Ceremony 2022".
Vattikuti Foundation's charter is to encourage excellence in robotic surgery by facilitating specialist surgeons to be trained to become accomplished robotic surgeons. Additionally, the Vattikuti Foundation provides access to a reservoir of digital training resources, conducts international seminars and live telecast of surgical sessions.
Robotic surgery brings precision in a surgical procedure which in turn adds tremendous value to patients requiring delicate surgeries throughout the body, especially where soft tissue and tumours are involved. Benefits of robotic surgery are driven by expedited patient recovery and improved patient outcomes. Hospitals also benefit by making available the hospital bed to another needy patient.
The Detroit-based Foundation has so far awarded one-year Vattikuti fellowships to over 50 specialist surgeons with post-graduate qualifications in surgery. The Vattikuti fellows master robotic surgery under the mentorship of an experienced surgeon in a hospital as part of this fully-paid fellowship.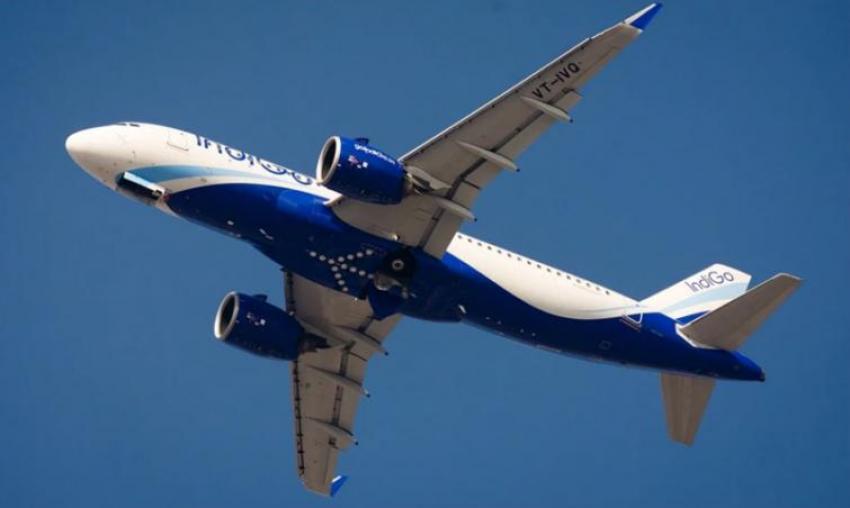 IndiGo introduces exclusive ...
Indian carrier IndiGo has announced exclusive flights between Bengaluru to Kolhapur, and connecting flights via Bengaluru from Coimbatore to Kolhapur, effective Jan 13, 2023.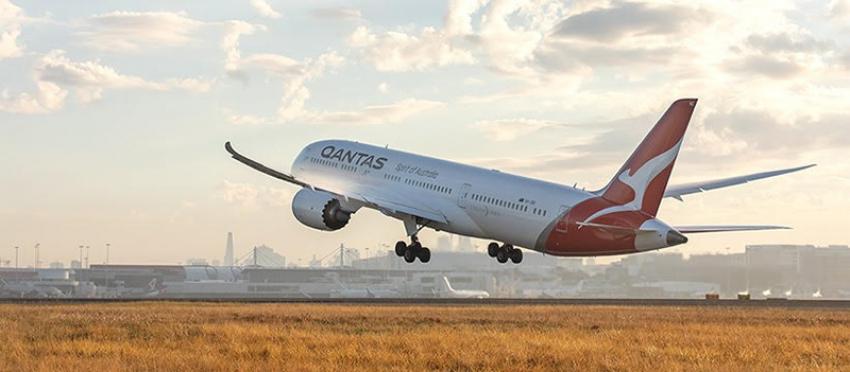 Qantas connects Australia w ...
Qantas, the national airline of Australia, created history on Sep 14 when QF 67 took off from Sydney's Kingsford International Airport to touch Bengaluru, the southern Indian city famously known as 'The Silicon Valley of The East', completing the non-stop flight in less than twelve hours.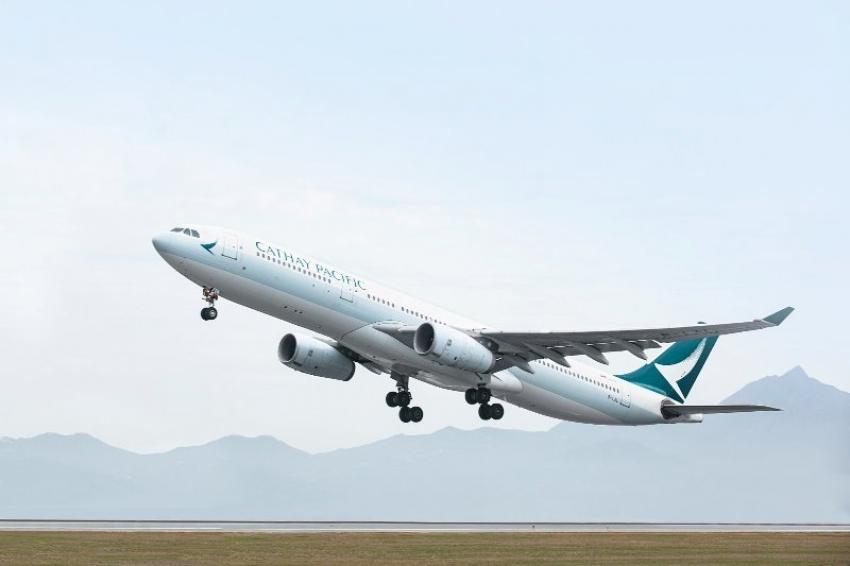 Cathay Pacific to commence ...
Bengaluru: Hong Kong's home airline will start twice-a-week direct flights from Bengaluru to Hong Kong and beyond from Oct. 11.