Stubbornness made Dr. Ambedkar who he is: Shashi Tharoor
NITN | @notintownlive | 03 Jan 2023, 05:35 am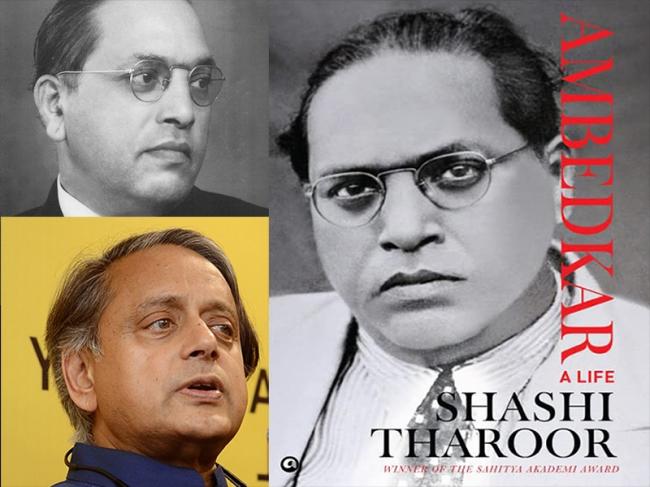 Ambedkar
Parliamentarian and author Shashi Tharoor's latest book Ambedkar: A Life was recently launched at the Kitaab Kolkata event organized by Prabha Khaitan Foundation (PKF) and presented by Shree Cement at the ITC Sonar. The event was attended by bibliophiles young and old, members of Ehsaas Women and FICCI FLO. Suhel Seth, management consultant, author, columnist and public speaker, was in an hour-long conversation with the author. IBNS correspondent Ayush Gupta brings a few excerpts.
Seth: Why Dr. Ambedkar and why now?
Tharoor: This book is mercifully brief. It's just 200 pages long and I did this deliberately. Especially in today's tik-tok and WhatsApp generation, no one will read any of these substantial biographies. I thought it would be good to write something short and accessible to today's young people which I understand has a chance of being read because of its length and at the same time tells you everything you must know about his life and try to interpret the legacy and I'm glad it's been well received.
Why Ambedkar? You will realise there is probably another Indian who has the most statues to have around the country after Mahatma Gandhi. There is no village in India without a bust or a statue of Dr Ambedkar and in this circumstances he is probably the most revered Indian. He is also somebody whose stature has grown enormously after his death, which is not true for some of the other great figures of our times.
It happens to be exactly 65 years since he passed away when I embarked on his book and I thought why not try and keep stock of his life, when a man who in his own lifetime was so reviled, attacked and criticized that he lost more elections that he won and now this man is so ionic that every political party wants to make claim to his heritage.
Seth: What was the inflection point for Dr. Ambedkar's deep disappointment with life and, more importantly, with the constitution?
Tharoor: Dr Ambedkar resigned over a particular issue that was the Hindu Code Bill, which we might think today that it's not a big problem but it was back then when Ambedkar tried to introduce the code bill and he was massively opposed by the Congress. I believe slightly unfairly, he felt that Nehru had not fought hard enough, Nehru did fight but the traditionalists in the party still had very much the upper hand those days and they were very reluctant to proceed with reforms as far reaching and ambitious as Ambedkar wanted. After two or three setbacks Ambedkar resigned and protested. And then the manner in which he was treated after resignation was truly shocking. The manner of his resignation became so bitter that he stayed away. He did have a few chips on his shoulder which given the life he led and the discrimination that he overcame is not surprising at all.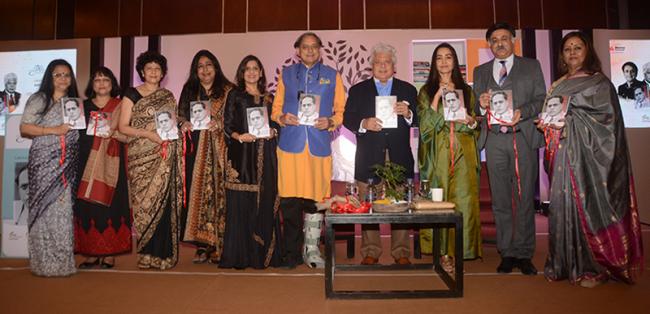 At the launch of Shashi Tharoor's latest book Ambedkar: A Life in Kolkata at Kitaab event organized by Prabha Khaitan Foundation (PKF). Anindita Chatterjee, Executive Trustee, PKF, Bashabi Fraser, award-winning poet and children's writer, an associate of the Foundation from Scotland, Madhuri Halwasiya, Ehsaas Woman of Lucknow, Malika Varma, Ehsaas Woman of Kolkata. Shradha Saraf, Chairperson Ficci FLO Kolkata Chapter, author-politician, Shashi Tharoor, Suhel Seth, Esha Dutta, Ehsaas Woman of Kolkata, Nitin Bahl, General Manager of ITC Sonar Bangla, Sangeeta Datta, Ehsaas Woman of London.
In the year afterwards he felt that the democracy was going in a certain direction but not touching the social rights and he said essentially that you are building a palace upon a dung heap and the society was progressing economically without touching in any meaningful way the social discrimination and the inequalities in our society.
The final thing he did just a few months before his death was to abandon Hinduism altogether and convert to Buddhism. He also announced the establishment of a new political party 'The Republican Party of India' which in the end has survived but he couldn't do much as he passed away very soon after that.
(Chronically touching the historical events, Suhel Seth said: "In 1927 Ambedkar decided that he needed political weaponization to further the cause of the what was then called the depressed classes; as in 1932 when Ambedkar had to ask Gandhi ji to call off his fast-unto-death and the first fissures between the two giants occurred. Commenting on Suhel Seth's point, Shashi Tharoor said, "When you write a biographical account of someone like Ambedkar, these are some of the romantic inflection points.")
Seth: How do you define the maker as the man, in your thoughts?
Tharoor: Dr. Ambedkar had gone through a lot of discrimination day after day. He was a very serious economist. His work on provincial taxation and British India is a classic and there was no greater authority of that phenomenon than him. He also did some of the binary work on the problems of the Indian rupee, which the British had manipulated for their interest. He was also a pioneering sociologist and he presented his paper on 'Caste and Columbia', which was one of the first studies of caste as a sociological phenomenon in society and no scholar had done anything comparable. He was a lawyer as well, so his legal understanding of various issues was marvelous in his 20s. He was invited to justify the commissions looking into Indian issues. The people could see his potential and believed that he would become one of the great leaders of the country. He was trying to bring about reform in Indian society in the context of colonial rule at that time when the nationalist movements were fighting for freedom from colonial rule, but were not caring enough about the freedom of those at the bottom of the social order. So his whole effort was to emancipate Dalits, free them from colonial domination and also bring them to the same level as any other citizen of the country.
Seth: Where do you see stubbornness playing the role of creating him the way he is?
Tharoor: He had to be stubborn and resistant because he was being beaten up by the forces of society and all the people of power around and institutions of society also rallied against him. It takes a lot of toughness to be able to face all this resistance. He was honest enough in writing to his mother-in-law to say that he was not an easy person to get along with.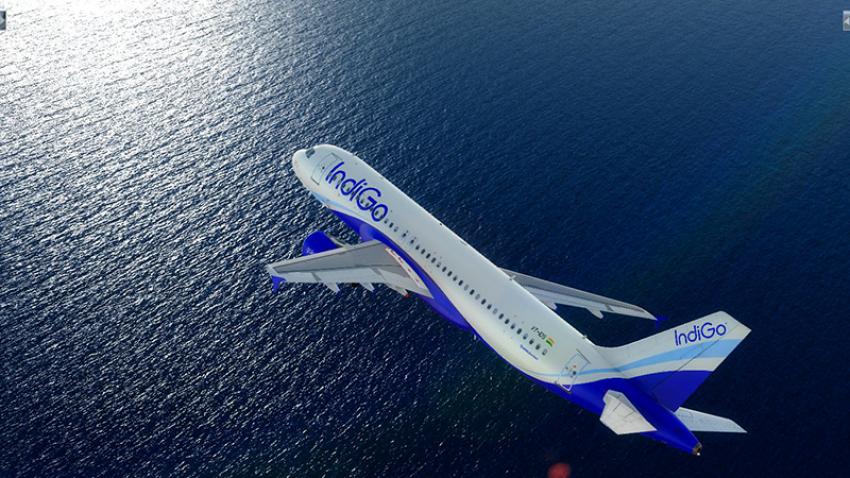 IndiGo scales up internatio ...
New Delhi/UNI: Riding on growing demand for air travel on foreign routes, budget carrier IndiGo on Friday announced massive scale-up of its international operations launching as many as 174 weekly flights to various cities such as Nairobi, Jakarta, Tashkent and Almaty.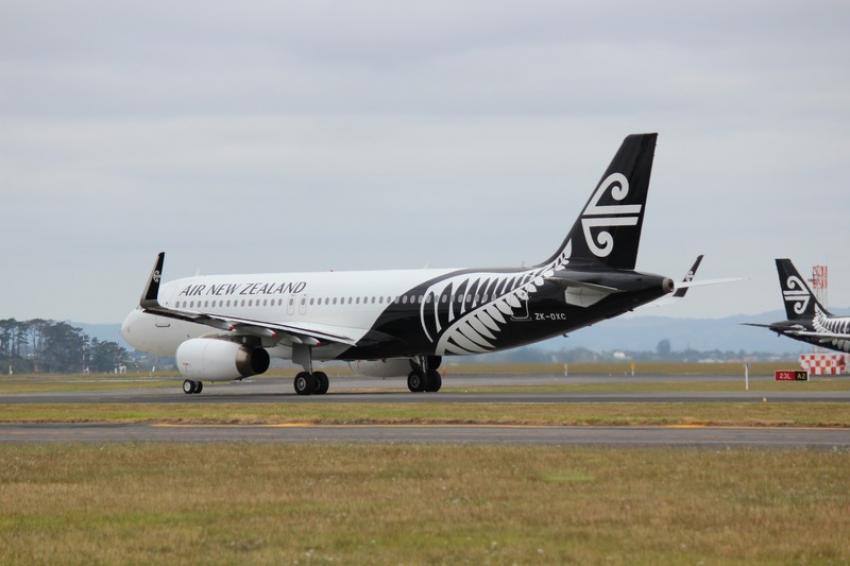 Air New Zealand implements ...
Auckland/NITN: Auckland's Civil Aviation Authority has instructed Air New Zealand to conduct a passenger weight survey on international flights departing from Auckland International Airport until July 2, 2023, to gather critical data on weight load and distribution for planes. This will involve weighing passengers before boarding their flights.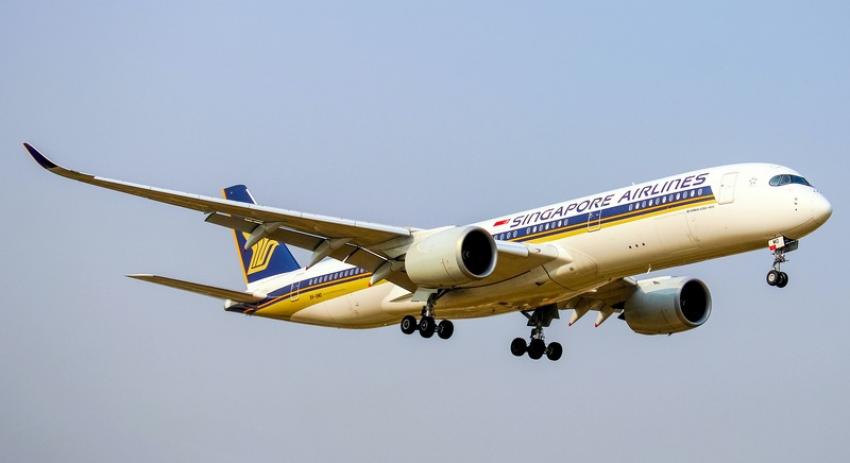 Garuda Indonesia and Singap ...
Garuda Indonesia (GA) and Singapore Airlines (SIA) have announced their plans to establish a joint venture arrangement, aimed at strengthening their cooperation, expanding passenger capacity between Singapore and Indonesia, and offering customers more travel options between the two countries.