Sona College faculty tops technology learning program by IITs, IISc
NITN | @notintownlive | 13 Feb 2023, 12:48 pm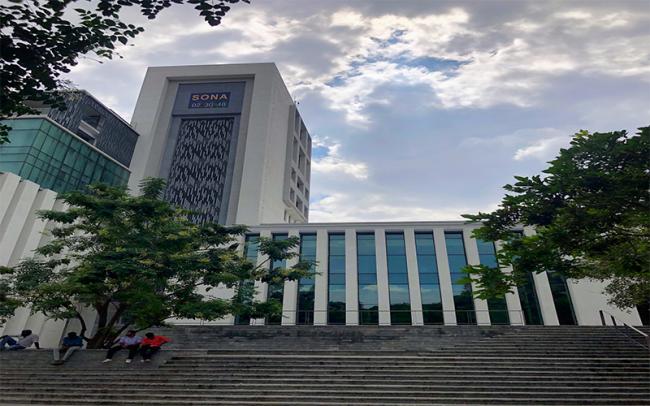 Sona College
Salem: City-based Sona College of Technology has strengthened its position yet again with its faculty topping the performance across faculty from 5,130 chapters based on the National Programme on Technology Enhanced Learning (NPTEL) examination for the July 2022 session.
This is the third time that Sona faculty has secured the first rank, making it the only college to do so.
The combined performance of its students and faculty stands at No.17, nationally. This is the eighth time that the college finds its name on the 'AA' rating – the rating awarded to colleges in the top 11-50 ranking in the nation.
The NIRF-ranked college secured the second position, based on combined performance of its students and faculty, among all engineering college local chapters in Tamil Nadu.
The content and examinations of NPTEL program are by professors of seven Indian Institute of Technologies (Bombay, Delhi, Kanpur, Kharagpur, Madras, Guwahati, and Roorkee) and Indian Institute of Science (IISc), Bangalore, offering online courses on a variety of technology areas. NPTEL has established the SWAYAM-NPTEL or local chapters in colleges across India.
The Sona NPTEL local chapter has been active since 2016, facilitating the NPTEL technology courses, assignments and examinations biannually. The BE, BTech, MCA and MBA students in the college take at least one NPTEL exam each in their second or third year.
Chocko Valliappa, Vice Chairman, Sona Group of Education Institutions, said, "The Sona College finds NPTEL programs valuable for its faculty in imbibing knowledge and skills in advanced technology areas and benchmarking against the very best. Since NPTEL exams allow only the very best to clear, we have mandated all faculty members clear NPTEL courses to prepare industry-ready graduates."
Dr SRR Senthil Kumar, Principal, Sona College of Technology, said, "NPTEL programs enable our students and faculty to gain valuable skills through programs designed and delivered by experienced IIT and IISc faculty. And the top rankings achieved by Sona faculty help establish their superiority in a competitive benchmark nationally."
The NPTEL score reaffirms the superiority of Sona faculty and the currency of their knowledge and provides an extra edge to the students securing prestigious internships and placements.
"Three students of Sona College of Technology (Information Technology, AI & Data Sciences, and Electronics and Communication Engineering branches) have been accepted to undergo a 3-month internship at IIT Kharagpur through their NPTEL performance," Dr Senthil Kumar added.
J Nishanth, a graduate of Sona College of Technology batch of 2021 is being incubated by the IIT Madras Incubation Cell to commercialize his innovative device that digitizes the working of the Jacquard loom. It eliminates the necessity of reconfiguring thousands of punch cards, required for each new design, in a highly cumbersome process. Nishanth's breakthrough idea in textile designing will slash production costs and save time, but also boost the textile sector.
The NPTEL project is funded by the Union Ministry of Education and spearheaded by seven Indian Institutes of Technology (Bombay, Delhi, Kanpur, Kharagpur, Madras, Guwahati, and Roorkee and the Indian Institute of Science, Bangalore offering high-quality digital content in various engineering disciplines and core science for the students, faculty, and industry persons, across engineering, humanities and science streams.
Established in 1997, the Sona College of Technology offers undergraduate, graduate, and doctoral programs in the areas of engineering, technology and management with specializations in Mechatronics, Cloud Computing, Cyber Security, Robotics Process Automation, Data Science, Computer System and Design, and Healthcare Analytics, in addition to foundational areas like Mechanical, Civil, Electrical, and Fashion Technology, among others.
As an autonomous institution, in addition to a bachelor's degree, the College offers 1-year advance diploma that can be completed concurrently, in 11 disciplines – AI//ML, Data Analysis, Data Design, Drone Technology, Wearable Technology, Smart Manufacturing, Cyber Security, Electric Mobility, and Smart Systems among others.
The full-time faculty and researchers include around 200 doctorates, Fulbright and Chevening scholars.
NIRF-ranked Sona College is an autonomous institution under Anna University. The college has 36 R&D laboratories for cutting-edge research and through which it strives to bring in new-age skills.
Sona College has been recognized as the 'Best Industry-Linked Institution', by the Confederation of Indian Industry and All India Council for Technical Education (CII-AICTE), for the past eight years.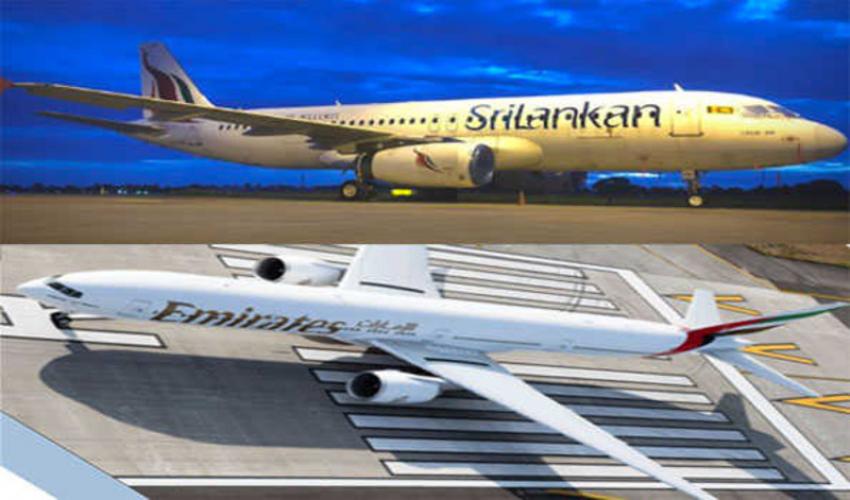 SriLankan Airlines, Emirate ...
Colombo/UNI: SriLankan Airlines and Emirates have entered into a reciprocal interline agreement aimed at bolstering connectivity for travelers.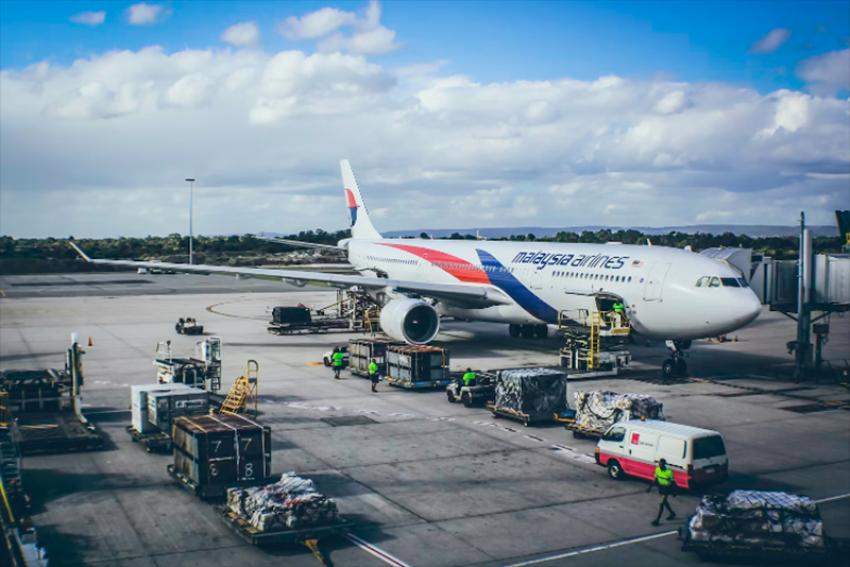 Malaysia Airlines introduce ...
Kuala Lumpur/NITN: Malaysia Airlines is offering introductory fares on their three new services between Kuala Lumpur and the Indian cities of Amritsar, Thiruvananthapuram and Ahmedabad.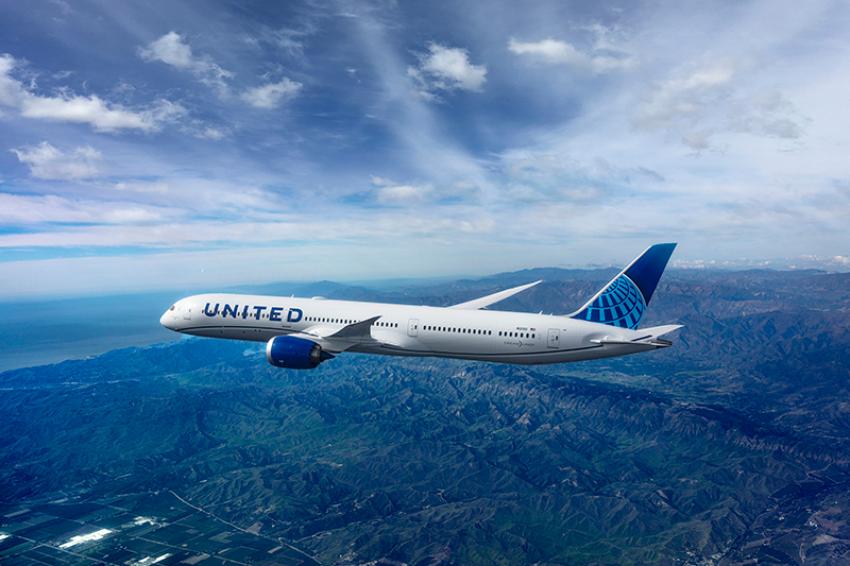 United Airlines increases n ...
New Delhi: United Airlines has announced an increase in service between New Delhi and New York/Newark, with a doubling of flights from once to twice daily during the winter season 2023/24.