Sona Group's CSR efforts to benefit differently-abled women
NITN | @notintownlive | 20 Sep 2023, 02:47 am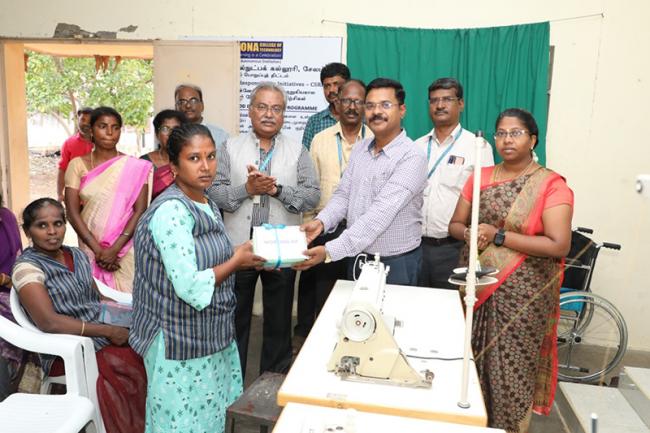 Sona Group
Salem: The Sona Centre for Social Responsibility Initiatives (Sona CSRI), Sona College of Technology's CSR arm, has initiated a programme to help 11 differently abled women from Maramangalathupatti village on the outskirts of Salem town to pick up skills in stitching to become self-reliant.
As part of this initiative, Sona CSRI sought to help differently abled women overcome the difficulties of operating a sewing machine. A team led by Sona College Principal Dr SRR Senthil Kumar worked with the Fashion Technology department to devise a solution to help them use a sewing machine that let them overcome their disability and improve their livelihood options.
As a result of the team's effort, each sewing machine is now equipped with patented sensor technology that enables stitching just with hands unlike the ones used in garment manufacturing for stitching by women with functional upper and lower limbs.
As a next step SONA-CSRI head, P Ragupathy identified differently-abled women from the backward community to be trained to work on these specially designed sewing machines.
The initiative is being undertaken with a grant from the Tamil Nadu government's World Bank-assisted 'Vazhndhu Kattuvom' project that aims at rural transformation. 'Vazhndhu Kattuvom' for the uninitiated means 'self-reliance of the common people'.
As part of this initiative the women, aged between 20 to 35, are being trained in stitching as well as getting physiotherapy assistance, training in life skills and introduction to entrepreneurship. "Vazhndhu Kattuvom"
The Sona CSRI team coordinated the efforts of Maramangalathupatty village administration, researchers from the Fashion Technology department of Sona College, and Sona Institution Innovation Council to get Phase-1 of the project going.
The team at Sona CSRI is in talks with the local textile and garment manufacturers to give work contracts to the beneficiaries, in addition to facilitating customized transport to the Skilling Centre run by Sona CSRI. Those with special needs could use these sewing machines at home.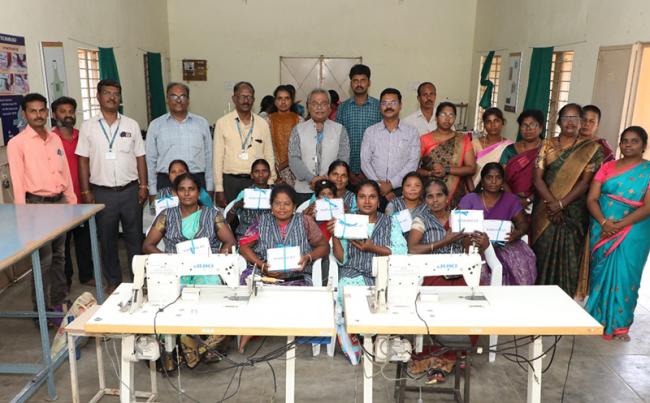 "From creating a Women Technology Park to engaging with Women Self Help Groups during Covid, we at the Sona group have always focused on women in almost all our community projects. I am proud that Sona College's CSRI effort is helping 11 women in Maramangalathupatti earn respect as self-reliant women and inspire others to emulate their example," says Chocko Valliappa, vice chairman, Sona group.
"Partnering 'Vazhndhu Kattuvom' project of the Tamil Nadu government's mega rural transformation initiative spurs the Sona CSRI to help participants overcome their disabilities. This experience will allow us to use the home-grown technology of the Fashion Technology department to benefit a larger group of women," says Dr SRR Senthilkumar, Principal, Sona College of Technology.
Dr D Raja, Fashion Technology department's head at Sona College says, "The Fashion Technology team feels privileged that its patented technology is put to use for women in the community to become self-reliant."
As the Phase-2 of the project kicked off this week a few Salem based textile businesses from Salem have joined hands with the project to offer training specific to their respective businesses, promising internships, and work orders to the beneficiaries under the scheme.
Since its founding in 2009, Sona CSRI community projects around Salem have centred around Health, Skill development, Education, Livelihood promotion, with a special focus on women and differently-abled.
The Sona CSRI centre received FICCI National award 2020 for 'Excellence in Institutional Social Responsibility Award.
Salem, one of the best cotton-growing areas in the world for long-staple cotton varieties used in producing fine fabrics and textiles, is contributing to Tamil Nadu's robust textile industry with over 2000 spinning mills, 5,63,000 power looms, 1,55,000 handlooms and 15,000 garment units.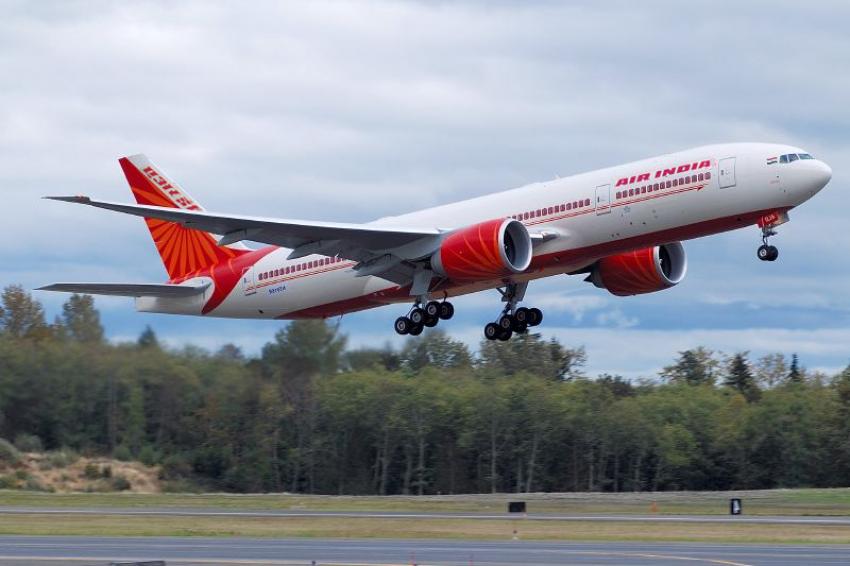 Air India deploys newly ind ...
Gurugram: Air India, a global airline in India, has initiated the deployment of its recently acquired Boeing 777 aircraft to serve all three non-stop routes from Mumbai to the United States.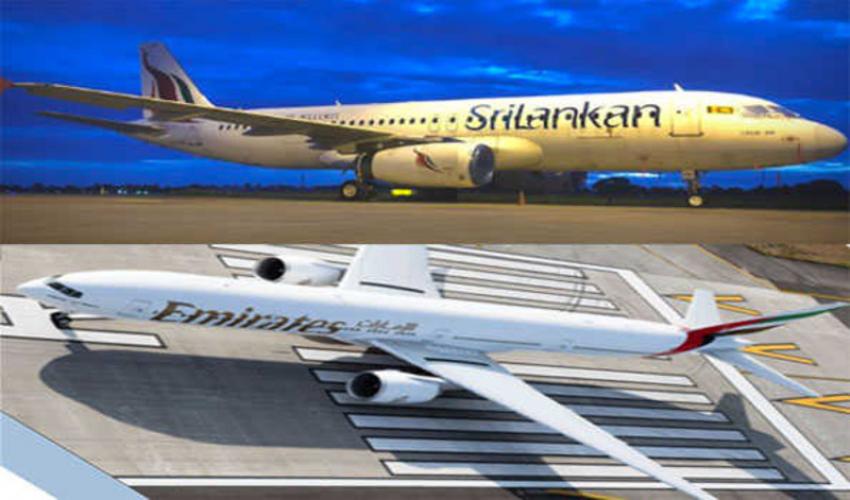 SriLankan Airlines, Emirate ...
Colombo/UNI: SriLankan Airlines and Emirates have entered into a reciprocal interline agreement aimed at bolstering connectivity for travelers.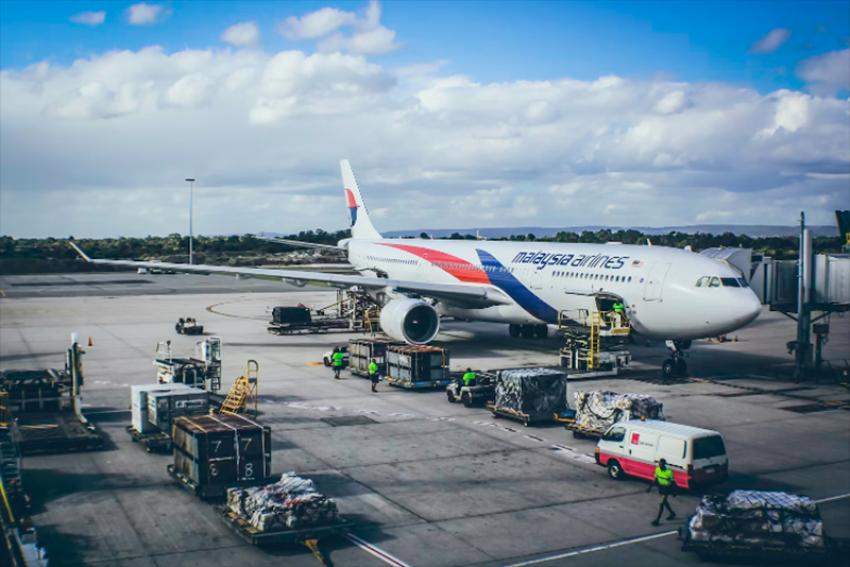 Malaysia Airlines introduce ...
Kuala Lumpur/NITN: Malaysia Airlines is offering introductory fares on their three new services between Kuala Lumpur and the Indian cities of Amritsar, Thiruvananthapuram and Ahmedabad.