The greatest show on earth
Sujoy Dhar 17 Jul 2013, 06:37 pm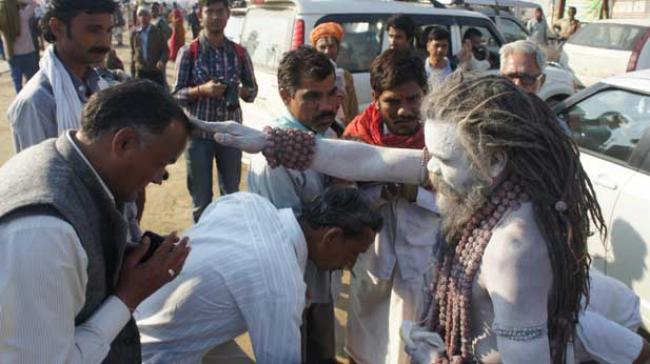 Maha Kumbh is pricier than Olympics. It comes once in 12 years. But here millions of Indians and thousands of foreigners come without invitation for their little salvation. Sujoy Dhar lives the lifetime experience around the most auspicious bathing day to peep into the minds of the pilgrims whose sheer number makes it the biggest congregation of humans on earth.
At Maha Kumbh, which finally came to an end on March 10, male nudity does not sell at a premium. It is a common sight thanks to the "grandstanding" of the Naga sadhus. It is rather venerated and almost all go near bare at some point with a vengeance to take a lifetime plunge at the grand confluence of rivers that is visibly murky but draws people like butterflies to a candle flame. It is the lure of salvation from the cycle of birth.
At Maha Kumbh, no one comes to find peace in seclusion. It is discovered amid the unending surge of humans seeking piety. At Maha Kumbh a Westerner does not carry the burden of a white man in the land of snake charmers. He rather learns from the Indian philosophy of renunciation and tolerance.
Olympics is held every four year. But Maha Kumbh acts pricey. It comes but once in 12 years and so it is an experience to be lived with humbleness and go with the flow.
Call of Kumbh
At the international media camp at Maha Kumbh, Valeria Feroli, an auburn haired Italian woman, sits relaxed and glowing on the morning of Feb 10. Oozing the charm of la donna (meaning beautiful woman in Italian) with her hairs left uncombed after the bath, hazel eyed Valeria sips her coffee after taking holy dip twice on a day when more than 30 million others took the bath.
Valeria kept awake all night with countless others to catch the glimpse of Hindu holy men's procession to the bath. They included the hordes of Naga sadhus hollering Har Har Mahadeb and saffron clad monks blowing conch in collective frenzy. They marched in procession dancing and yelling to the Sangam for the Mauni Amavasya snan, which is also called Shahi Snan or the royal bathing.
Undeterred by the fear of stampede, Valeri soaked in the nightlong Maha Kumbh fiesta that is a leveller of nationality and religion. But she was not alone. This Kumbh over 40,000 foreigners are officially part of the grand carnival till mid February.
"I took two baths and it is overwhelming, the experience is something that cannot be described in words," she says proudly, divulging that magnetic pull to the Kumbh that makes her one with the god-fearing Hindu village women who arrive there seeking that abstract figment called punya (virtue).
At an akhara (camp of the sadhus from various sects), an elderly American lady, Michelle, speaks about her tryst with Hinduism, Indian culture and mysticism and the pursuit of Kriya Yoga.
"I was only 14 when I chanced upon a book by Paramahansa Yogananda [she meant the 'Autobiography of a Yogi' considered life changing for many]. Since then I knew I have to come here. My family was Christian but I got drawn to the Hindu culture and philosophy," says Michelle.
Paramahansa Yogananda (Jan 5, 1893 to March 7, 1952) was an Indian yogi who initiated to many westerners the power of meditation and teachings of Kriya Yoga with many inspired by just reading his book, Autobiography of a Yogi.
Today as Michelle moves around Maha Kumbh with her benign grace and love for Indian spirituality, she says she learns just more and more from her visits.
"I have done my duty to my family. I have two sons and four grand children and I did all I could for them. I first came to India 12 years ago stepping in Kolkata from Thailand and then after visiting the Kali Temple of Kolkata I came to Kumbh. Here I am again after 12 years and it is faith that drew me here. I come to beg," says the woman.
"I come here to study, to study siddhi yoga, kriya yoga and more," she explains.
It is an endless stream of humans, with many of the women just carrying their household for the days on their heads in neatly packed bundles of clothes and bare essentials.
In another akharas of a rather stoic looking sadhu, another French woman was spotted sitting quietly with just one wish- to make a godaan (gifting a cow to the holy man). With the seer not showing too keenness to accept one, the woman requested this correspondent to ask what she can do to make him accept a cow.
"Do I send it from Paris by air?" she asked at one point of time. The holy man smiled and asked her to hold patience.
By her side was squatting a bunch of Americans and Frenchmen. One of them is a doctor from Paris.
"I am moved. I am moved by what I see and feel here," says Olivier Duhamel from Paris. The senior doctor says: "I discovered spirituality in real sense here. I learnt to see inside and I want my family back in Paris to know what it means to be at Kumbh," he says.
A visit to Maha Kumbh makes one realise why Indian spirituality had drawn some of the biggest names from Western world at various times.
The visit of the Beatles to Rishikesh in 1968 was the talk of world forums back then. The iconic band had come to attend an advanced Transcendental Meditation (TM) training session at the ashram of Maharishi Mahesh Yogi. It was described as a very productive stay for the band and after they were adopted as pupils by Maharishi Mahesh Yogi, the Western world took note of Indian spiritualism.
The Beatles had come there with wives, girlfriends, assistants and a big media contingent following them.
So while foreigners come for Indian spiritualism, there are countless Indian men and women who come to Maha Kumbh for their own salvation.
Mamata Yadav of Katni in Madhya Pradesh is one such pilgrim. She huddles with daughter Lakshmi Yadav and husband Damodar Yadav in a camp of devotees listening intently to the "pearls of pious wisdom" showered by a woman preacher from a microphone.
"We came all the way for the darshan of Ganga mai (Mother Ganga) and for that holy bath. The bath is one of wish fulfilment, of my lifelong desire to wash away the sins," says Mamata.
Mamata's guileless bearing betrays any trace of committing any sin ever. But she knows the best and for her faith is everything. Maha Kumbh is her ultimate option on earth to escape the mortal sins of daily life.
In the tent city of Kumbh, Mamatas are in overwhelming majority rubbing their shoulders with the urbanites and foreigners.
The holy dip
While Kumbh means different things to different people, the lure of washing away ones sins and escaping the recycle of birth is a temptation enough for millions of Indians to converge at the mela. Of all the auspicious bathing days, the most famous is the Mauni Amavasya snan which fell on Feb 10 this year.
It is also called Shahi Snan or the royal bathing. Nearly, 30 million people took the holy dip along with the holy men at the confluence of the Ganges, Yamuna and the mythical Saraswati this time. The holy dip started at 4 in the morning and a surge of humanity that perhaps no administrative mechanism has the resources to count took the bath following the ostentatious and delirious cavalcades of the sadhus, including the Nagas who danced wildly and flexed their religiosity as they moved along the path cleared for them. From the barricaded roadside millions who arrived watched them in awe.
The Maha Kumbh (kumbh meaning pitcher) is held every 12 years (what is held every six year is ardh kumbh) and so the carnival of Hindu beliefs and piety drew unbelievable number of people this time for the 55-day-long show, billed as the biggest congregation of humans on earth. The kumbh at Prayag is considered the most significant as it shows the light of wisdom and according to Hindu beliefs this was the place where creation of Universe had begun.
According to Hindu scriptures like Matsyapuran, bathing at Sangam in Magh (the month when Kumbh is held) yields results equivalent to several crores of more journeys to holy places.
It is believed that Prayag (Allahabad) is the place where one drop of the Amrit (immortality nectar) had fallen when the gods and the asuras (demons) fought over it after samudra manthan (churning of the ocean of milk).
To keep the amrit away from demons, the divine Garuda took the pot, and flew away from the battleground. While Garuda was in his flight over planet Earth, it is believed that four drops of nectar fell at four places - Prayag (Allahabad), Haridwar, Ujjain and Nasik, bestowing these places with mystical and spiritual power.
A Kumbh Mela is celebrated at the four places every twelve years for this reason. The mela this time ended on March 10 with the Mahashivratri Snan.
One of the charms of Maha Kumbh is the Akhara of the sadhus. Akhara in the context of Kumbh it is the camp of an organized community of sadhus that go by its own specific tradition and practice. The sects of sadhus are Dashnami Sanyasis or Naga Sanyasis (naked sadhus who worship Lord Shiva), Bairaagi (worshipper of Vishnu) and Udaseen.
The Harvard Team:
Maha Kumbh this time did not attract only the pious and those looking for Indian mysticism. In fact, a multidisciplinary team of over 50 faculty, staff and student researchers from Harvard University came this time to document and analyze the processes involved in the successful functioning of the Kumbh Mela, that draws millions of visitors to a temporary, purpose-built tent city on the banks of the Ganges and Yamuna.
This year-long interfaculty project is coordinated by the South Asia Institute at Harvard University and the Harvard Global Health Institute, as part of their focus on Urbanization. Urban studies and design, religious and cultural studies, environmental science and public health, technology and communications- all of it were part of the Harvard team that visited Maha Kumbh.
The team on its blog site on Kumbh best sums up the mood:
"The atmosphere was festive: the energy palpable, the excitement contagious, and the masses patient. Men, women, children, the elderly and the frail all headed to the Sangam. There was color everywhere: bright reds and greens and yellows and oranges. On the turbans, on the sarees, on the flags, on the walls. And there were songs: incessant, loud and mostly pious. And smells: of incense, and prasad and marigolds and humanity. And the millions walked to the Sangam with a purpose. They were resolute in step, but not hurried; they were carefree but cautious. They were happy. They were accommodating. They were joyous."
Kumbh is an experience to be lived. Words simply cannot capture that high-octane feeling of pilgrims in uninvited and unending progress for their little salvations.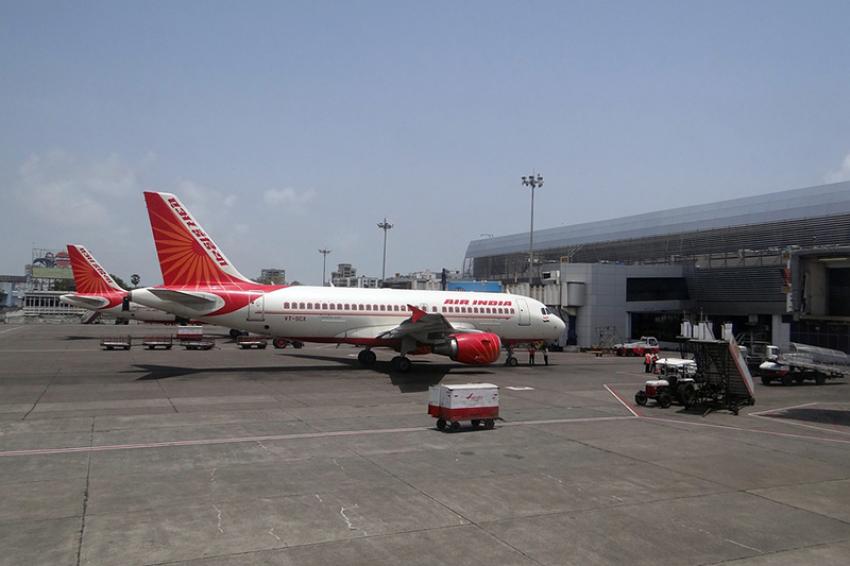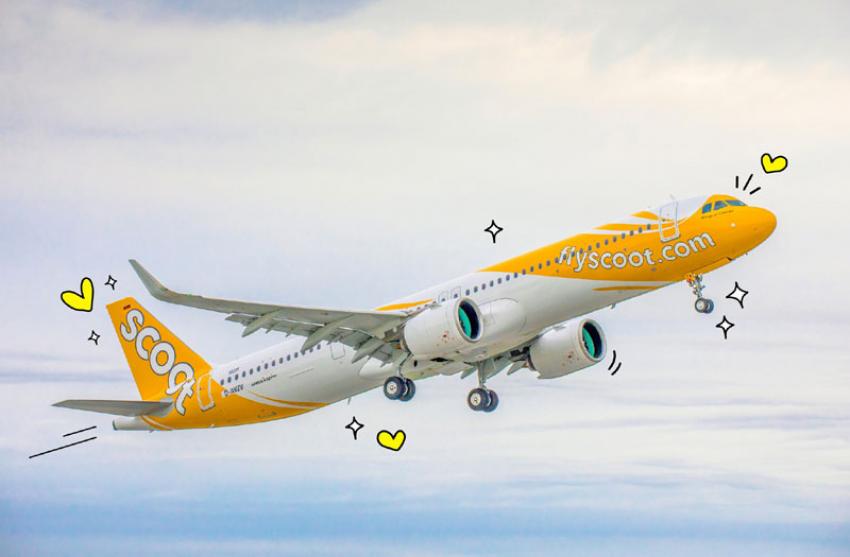 Scoot will steadily increas ...
Singapore/NITN: Scoot, the low-cost subsidiary of Singapore Airlines (SIA), announced that it will steadily resume flights to and from China buoyed by further relaxation of border restrictions imposed during the pandemic.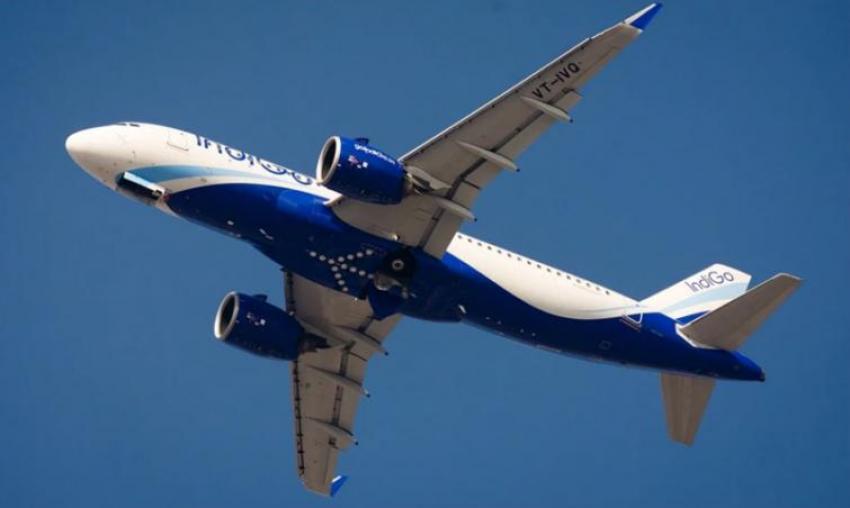 IndiGo introduces exclusive ...
Indian carrier IndiGo has announced exclusive flights between Bengaluru to Kolhapur, and connecting flights via Bengaluru from Coimbatore to Kolhapur, effective Jan 13, 2023.