Discover the splendour of the 15th century Khimsar Fort in Rajasthan
Veidehi Gite | @notintownlive | 01 Oct 2022, 05:11 am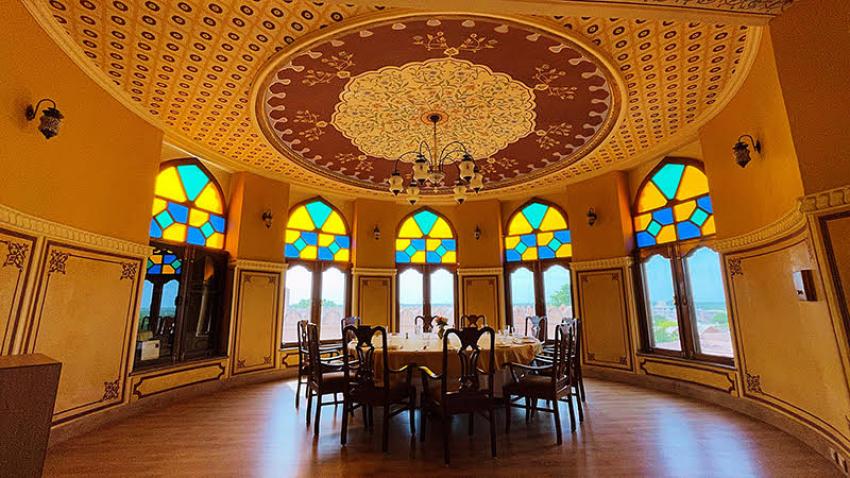 Khimsar Fort I Rajasthan
The splendour and magnificent architecture of the palaces of Rajasthan never cease to amuse me. And so, my quest for rare Rajasthani forts recently led me on one such journey to the small village of Khimsar, which is around five hours from Jaipur and three hours from Bikaner. The town is well-known for holding the Nagaur cattle trading Festival, Khimsar fort, Jain Temples, and Dhawa Doli Wildlife Sanctuary.
But I have come to explore the grounds of the fifteenth-century Khimsar fort, which is located midway between Jodhpur and Nagaur on the eastern side of the Thar Desert. This fort was built-in 1523 by Rao Karamsji, the 8th son of Rao Jodha, and serves as an immaculate aide-memoire of the uncharted magnetism of the bygone era.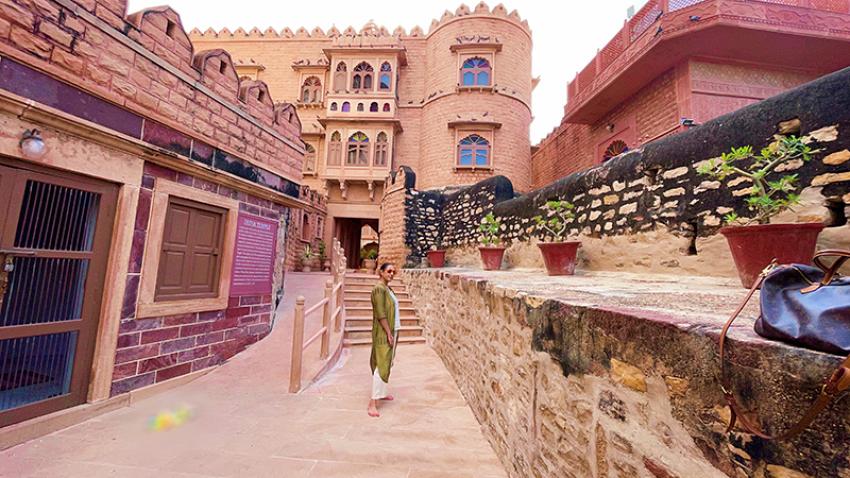 Unlike other domed architectonic across Rajasthan, the Khimsar fort runs horizontally with quadrangular architecture. Vintage automobiles owned by the royal family, including the 1915 Ford Model T, 1949 Jaguar XK 120, 1953 Land Rover Series One, 1956 Cadillac Series 62, 1960 Chevrolet Impala, and 1962 Jaguar Mark, are parked at the entrance on the right. This vintage garage is shrouded in shadows of a plaza cooping wooden windows with oval frames and a central Jharokha, and a laced pattern runs through its ceiling. The guard tower's medieval-era pinnacle emanates antiquity close to the entrance. On my left is a green tractor with the Khimsar Road Works sign.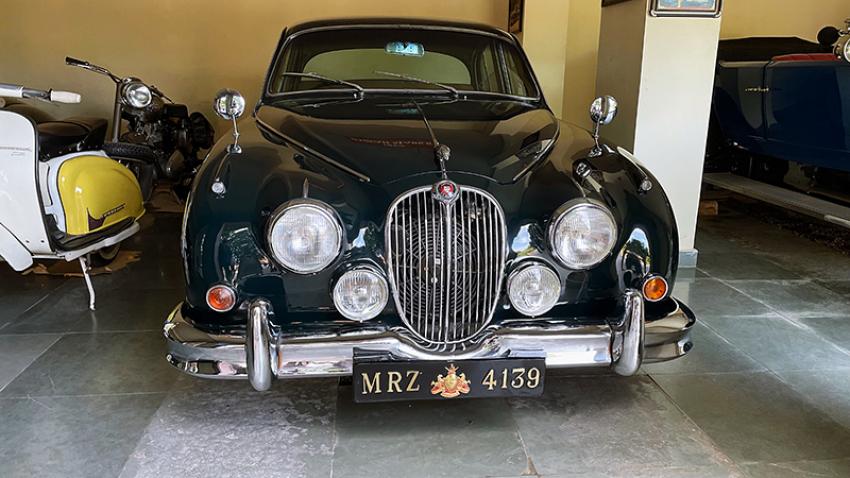 As you enter the Khimsar fort, the journey that this magnificent fort has taken over the years plays out right in front of your eyes. The almond-coloured layout opens up within to reveal a cannon-guarded archway that leads to several historically significant monuments that recite the intrepidity of Rajasthan's illustrious past.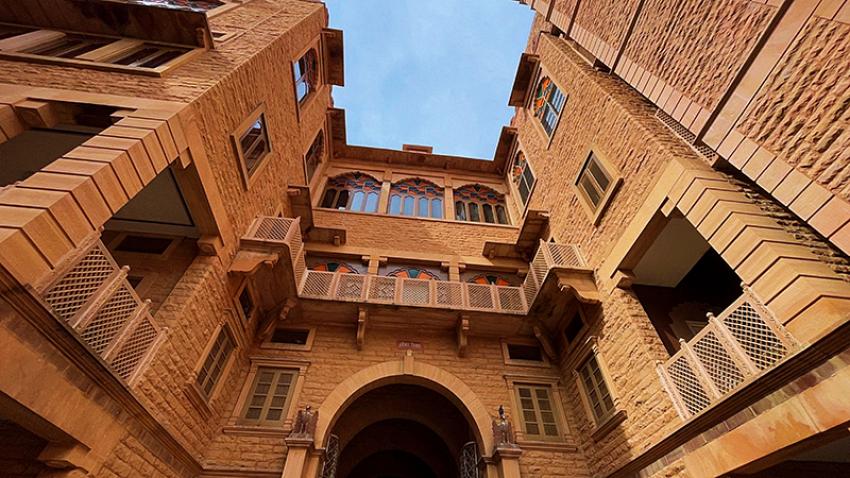 I remember how the flanking towers and the fort Bailey peered at me, watching my every move, while the ramparts pursued me wherever I went. Stables, turrets, historic ruins, towers, and pillars built in commemoration of the dauntless warriors line the broad walkways of the Khimsar fort. Every detail embodies Khimsar's storied past with its startling beauty and distinctive design.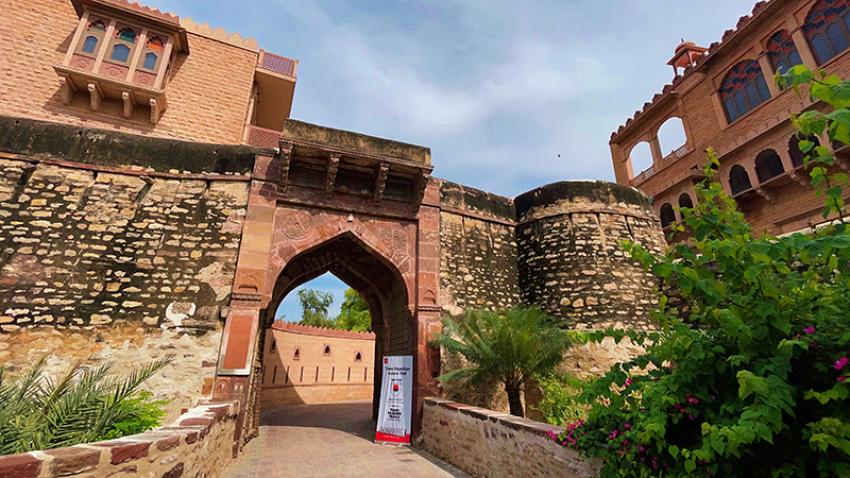 The picturesque complex, drenched in sunlight, displays various shades of architectural brilliance with excellent hospitality. But the magnificent 9th-century sandstone statues of the deities with some ancient cannons and armoury are the main draws inside the fort.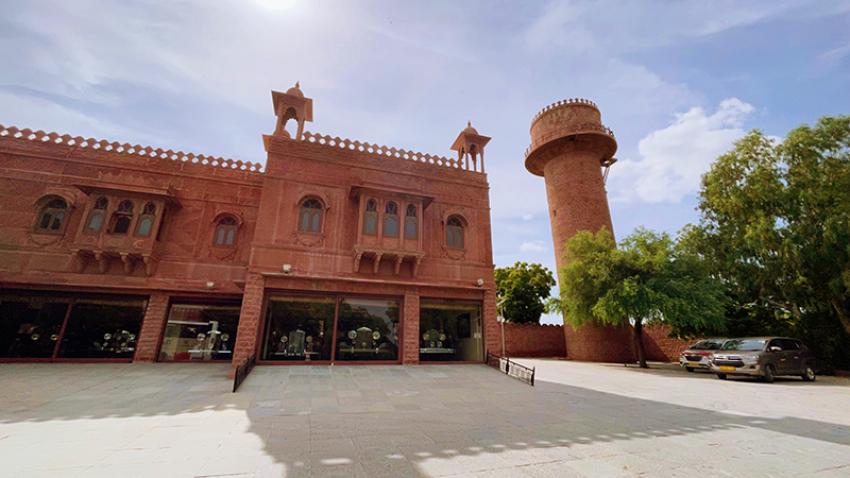 Even the hotel personnel, who have been serving the royal family for generations, are descendants of the royal courtiers. They were prompt to inform me that this majestic fort, which Rao Karamsiji pitched in the 16th century, has witnessed many important historical events and hence is a crucial part of the history of Rajasthan. Although the royal family still resides in a part of the Khimsar fort, seeing the rest of the fortress was undoubtedly an enthralling experience for me.
A clock tower elevator takes you to The Last Sentinel on the third level, also the rooftop, which features an iron-studded note that reads, "During medieval times, this citadel was perched on the highest point of Khimsar Fort, which was established in the year 1523 AD. Boasting a complete panorama of 360 degrees it provided a crucial vantage point which gave early notice of advances of enemy armies and impending offences. This timely altered Khimsar's Karamsot rulers to prepare for battle with shrill echoes of the blowing of conches and the beating of the drums! The Last Sentinel today stands as a prominent historical monument of Khimsar's ancient history of the Karamsot dynasty."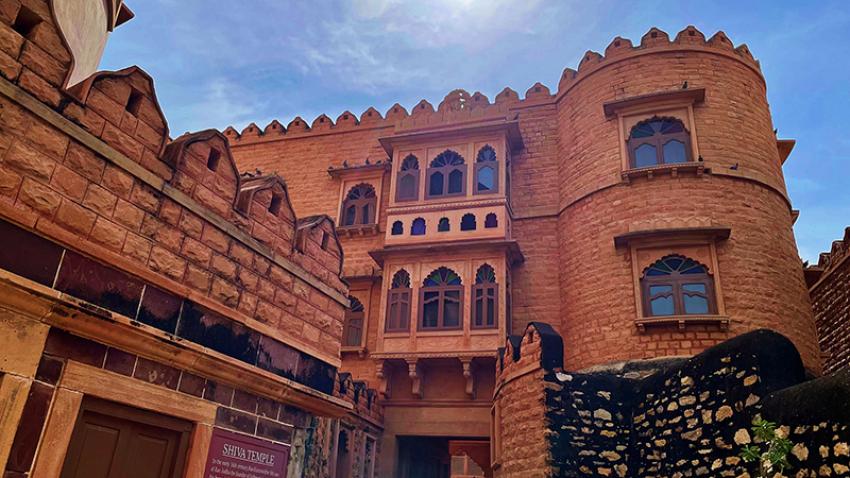 Vansh, located just across from the last sentinel, is a stylishly appointed buffet restaurant where you may sample a range of the most splendid regional fare. The restaurant entrance is characterised by a white marble fountain and stained opalescent glass doors.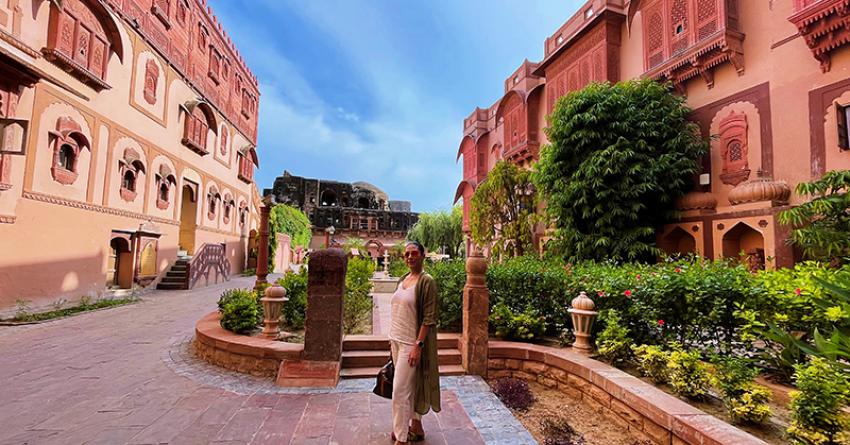 As you enter, you'll notice a family tree board, followed by a sophisticated dining area with painted ceilings, lamp-designed chandeliers, and grand windows with blue and yellow glass. The walls, too, have attractive designs that make you ponder whether to pay attention to the decor or the flavourful fragrances of food.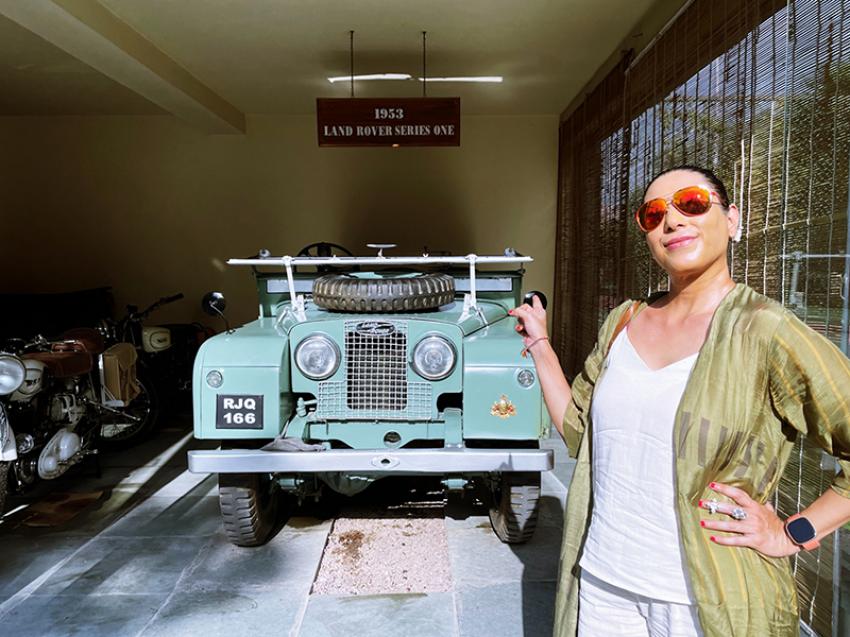 During my visit, the waitstaff was attentive to the delectable buffet spread. For condiments, there was Bhutta aur Boondi ka raita, pickles of Hari Mirch (green chillies), Ker Sangri and Mango, and Khimsar and Hari chutney. For the main course, I sampled Aloo Jodhpuri (potato cooked with local spices), Dhandhusi (smoked mix veg and lentil balls), Pitod Rajasthani, Gatta ka pulao, and Junglee Maas, and for dessert, Besan ki Chakki, Gond Pak Halwa, and Blueberry Baked Yoghurt. Every item, from the main meal to the desserts, tasted regional yet out of this world. A hot cup of espresso brought the meal to a close.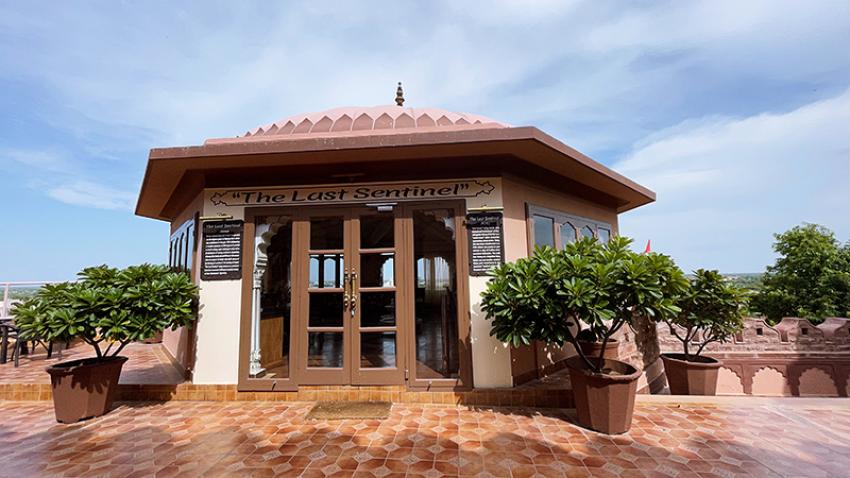 As I traipsed around the floors on my way back, I couldn't help but eye perceptible scars on the walls and rising turrets depicting the immense wars they encountered. Initially owned by the long-reigning Karamsot dynasty, the Khimsar fort is said to have attracted the attention of several other powerful dynasties due to its advantageous location.
They say many wars took place to take ownership of it. During a later reconstruction in the 16th century, the ladies' wing was added to the Khimsar fort, and the royal family eventually relocated within. Thakur Onkar Singh widened the fort's footings many years later, in 1940, by building a regal and opulent wing for himself.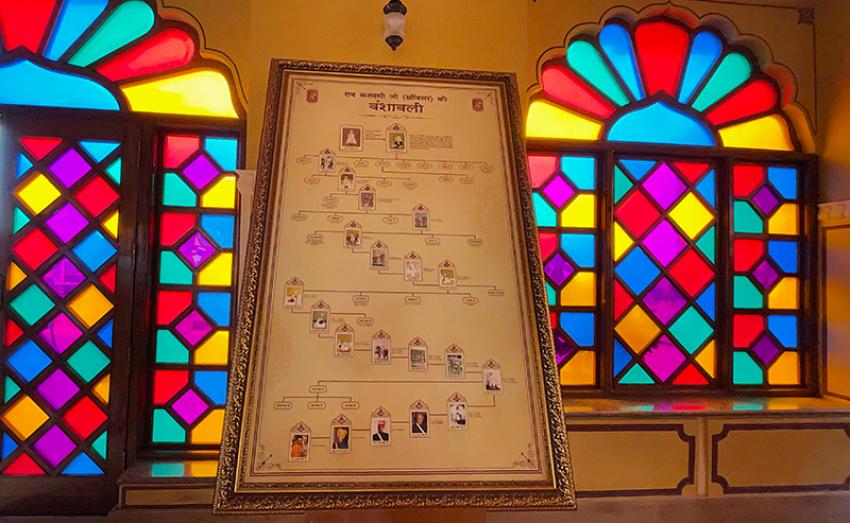 If you ever envisioned living or dining in one of those fantasy forts amidst the royal presence, then the Khimsar Fort is your ideal bet. The fort's enthralling lush gardens span 11 acres, standing in dramatic contrast to the surrounding sandy desert, and I was amazed to learn that this fort is home to a sensational display of over 50 bird species. Staying here means experiencing the finest Rajasthani hospitality, desert landscape traditions, and history firsthand. Its generously spaced orchards, expansive courtyards, and lush flora is an uncommon sight in the middle of the Thar desert. The cost will depend on the type of accommodation you choose. The price ranges from Rs. 12,500 and Rs. 17,500, excluding taxes.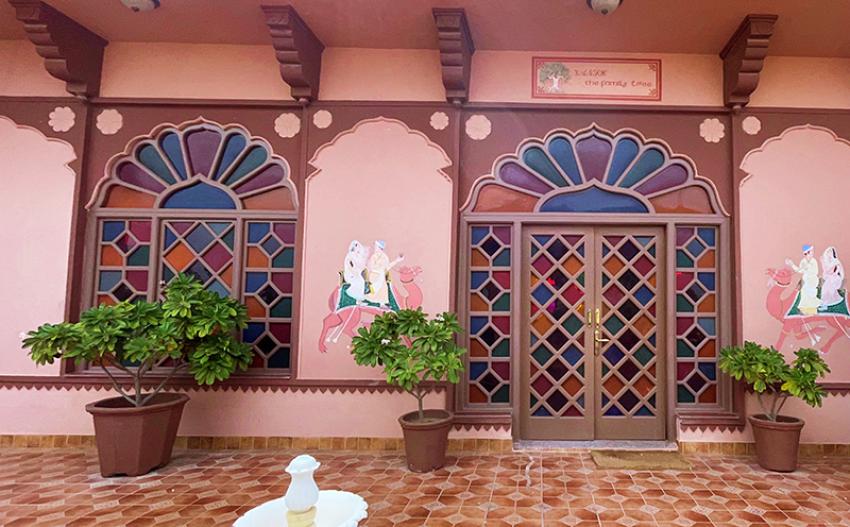 Only 8 kilometres from Khimsar Fort and accessible by a metaled road, drive in to discover the Khimsar Dunes Village and experience the Great Indian Thar Desert. In rural Rajasthan, most of the villages live on or around their agricultural grounds, known locally as "Dhanis" (dwellings or hamlets). Khimsar Dunes Village is an example of such Dhanis, with cottages surrounding a tiny water body that is rain-fed and serves as a source of water for cattle. The dawn and sunset amid the dunes are spectacular! So is the sighting of shooting stars in the dark desert night.
(Veidehi Gite writes on travel, food, fashion and fitness. She is a freelance contributor for IBNS.)
(For promotional media collaborations with our multiple portals, write to notintownnews@gmail.com / sujoydhar@gmail.com. >> Media Deck)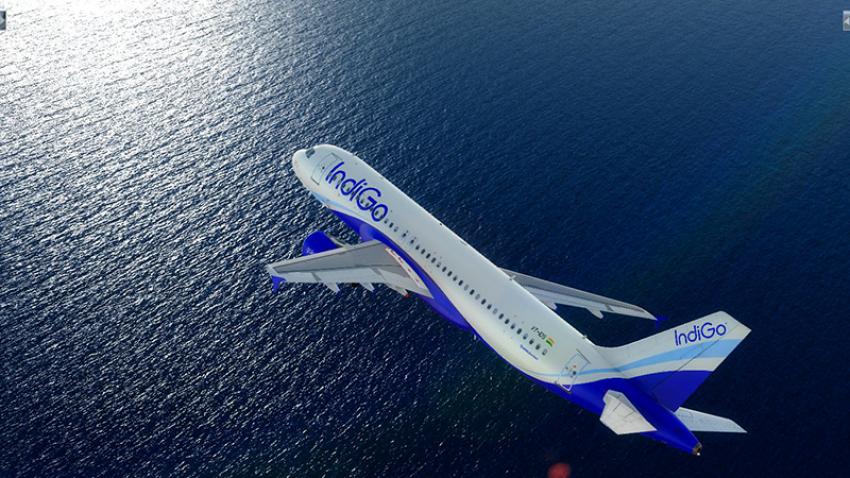 IndiGo scales up internatio ...
New Delhi/UNI: Riding on growing demand for air travel on foreign routes, budget carrier IndiGo on Friday announced massive scale-up of its international operations launching as many as 174 weekly flights to various cities such as Nairobi, Jakarta, Tashkent and Almaty.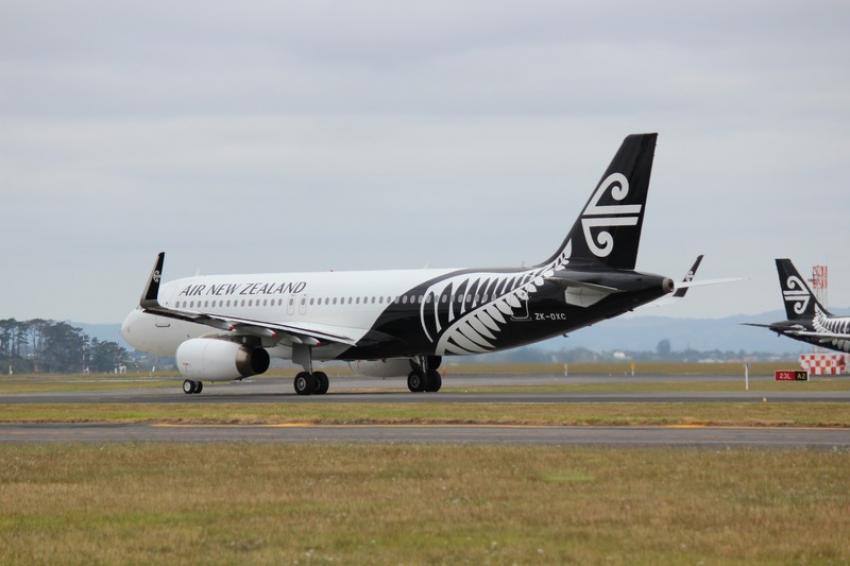 Air New Zealand implements ...
Auckland/NITN: Auckland's Civil Aviation Authority has instructed Air New Zealand to conduct a passenger weight survey on international flights departing from Auckland International Airport until July 2, 2023, to gather critical data on weight load and distribution for planes. This will involve weighing passengers before boarding their flights.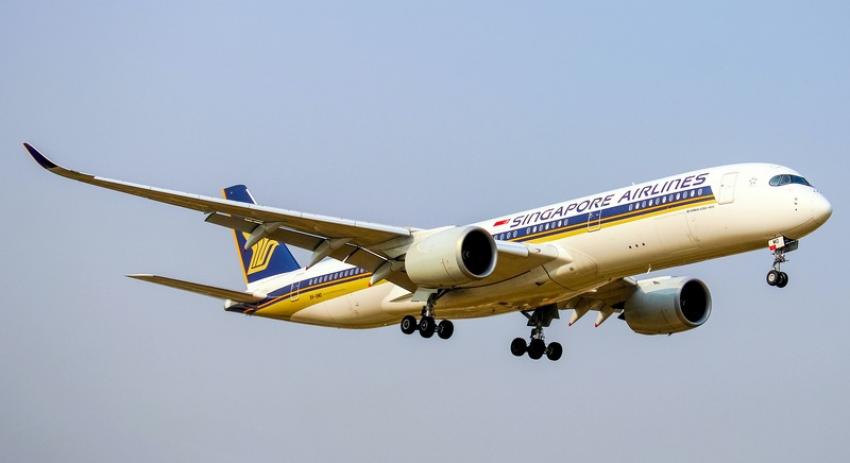 Garuda Indonesia and Singap ...
Garuda Indonesia (GA) and Singapore Airlines (SIA) have announced their plans to establish a joint venture arrangement, aimed at strengthening their cooperation, expanding passenger capacity between Singapore and Indonesia, and offering customers more travel options between the two countries.