Oman's true natural wonder is 'Al Hoota Caves'
NITN | @notintownlive | 11 Sep 2018, 07:24 am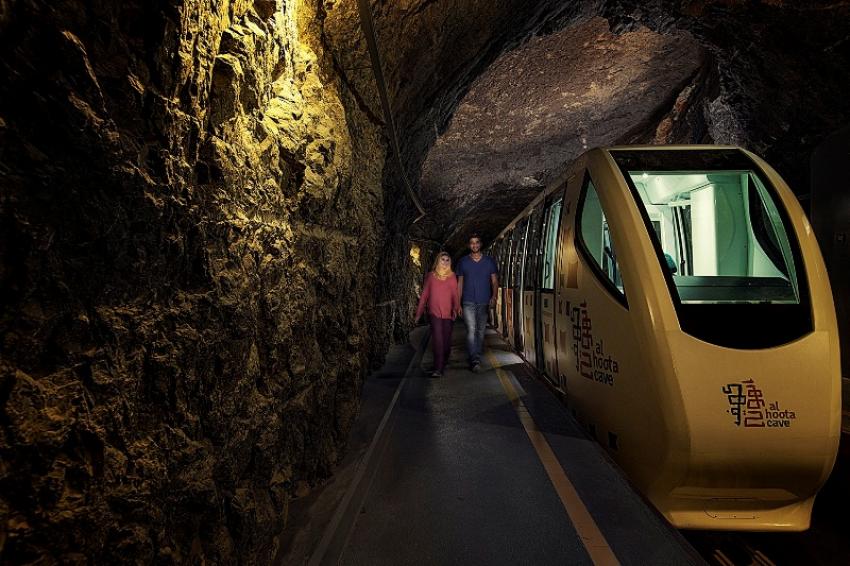 Estimated to be over 2 million years old, the Al Hoota Cave is one of Oman's most popular natural tourist attractions.
Located off route 21 between Nizwa and Bahla at the foot of Oman's epic mountain Jabal Shams, just 2 hours drive from Muscat, it is the first and only cave in the Arabian Peninsula which is open to visitors. With a total length of around 4.5 kilometres, around 500 metres of the cave is accessible to the general public.
The one hour guided tour starts from the Visitor's Centre with a short ride in an electric train that carries passengers up to the cave entrance. Once inside the cave, it's a feast for the eyes as you walk on the pathway and witness an enormous subterranean cavern filled with stalactites, stalagmites and colourful solid rock columns.
Don't miss the popular lion's head, the cat, the old man and countless other intriguing shapes and an 800m long underground lake that is home to the rare blind fish – Garra Barreimiae and many other animal species like bats, arthropods, mollusks, spiders, snails and water beetles.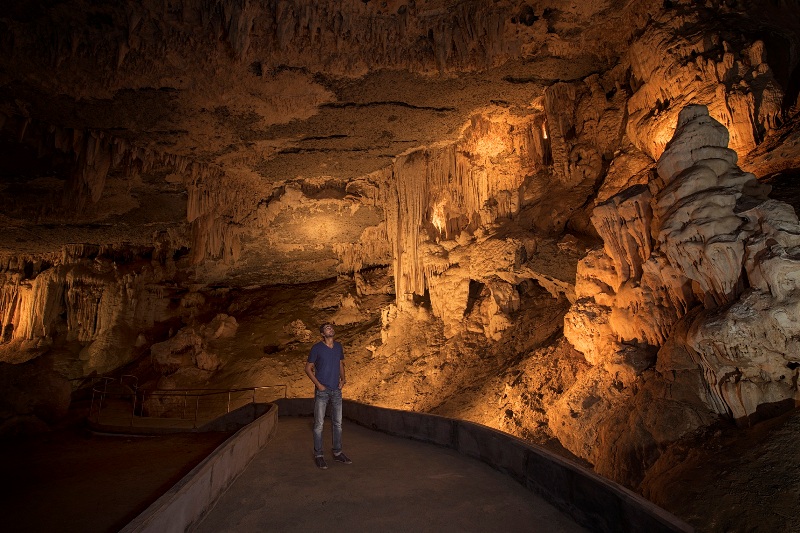 While the Al Hoota Cave is made of stone, it was created by water. Like many other caves in Oman, the Al Hoota Cave system was formed by the dissolution of limestone by acidic water.
When rainwater dissolves carbon dioxide from the atmosphere or soil, it produces a dilute carbonic acid that dissolves the limestone as it runs over it, thus forming the cave.
Every 100 years, the water dissolves through 10mm of rock – so it takes a long time to create something as spectacular as the Al Hoota Cave! Fascinating features such as stalagmites, stalactites and of course the magnificent lion of the cave are formed by mineral deposits as water drips into or moves through the cave system. Some of the columns and curtains you will see in the cave have been shaped over millions of years.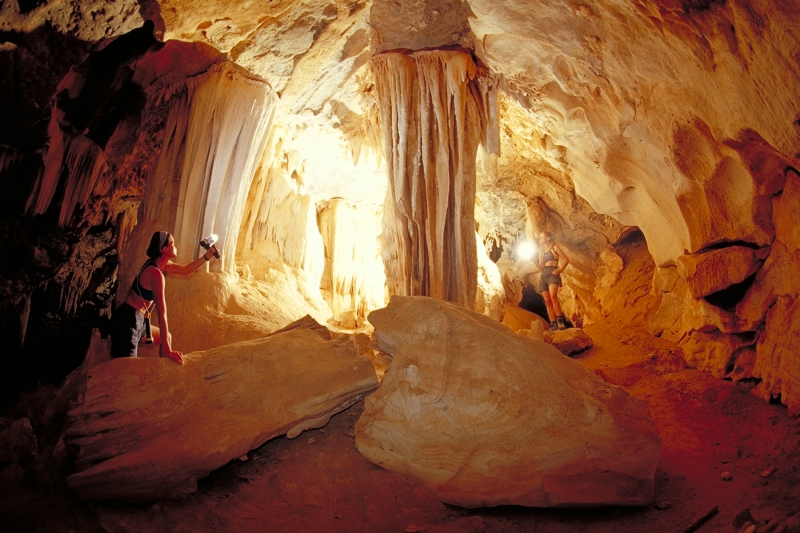 Post the tour; also visit the geological exhibition for an interesting insight into the geology of Oman and an in-depth study on how these caves were formed. Owing to its delicate ecosystem, a maximum of only 750 people are allowed to visit the caves on a day, hence it is ideal to do prior booking. The cave is open to visitors every Tuesday to Sunday from 9am to 6pm.
You could combine your trip with a visit to Nizwa to experience the magnificent Fort and Friday market or see the traditional architecture of Al Hamra and the beautiful atmosphere of Misfit al Abryeen. You could stroll through Wadi Tanuf or do the rim walk at Jebel Shams before lunch at Al Hoota followed by an afternoon visit to the cave.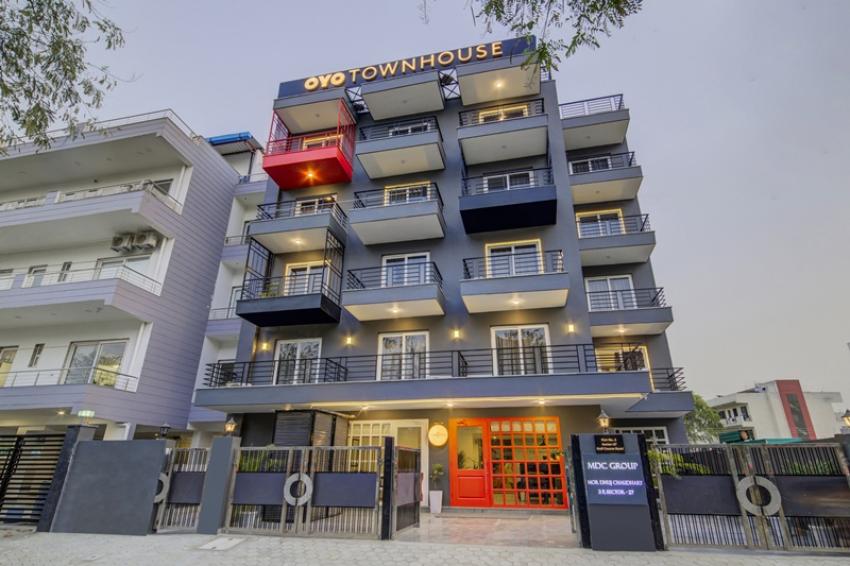 Indian hotel rooms aggregat ...
New Delhi: Hospitality technology platform OYO has announced that its customers will be eligible for a free stay after every 5 night stays in an initiative to boost travel in post-pandemic India.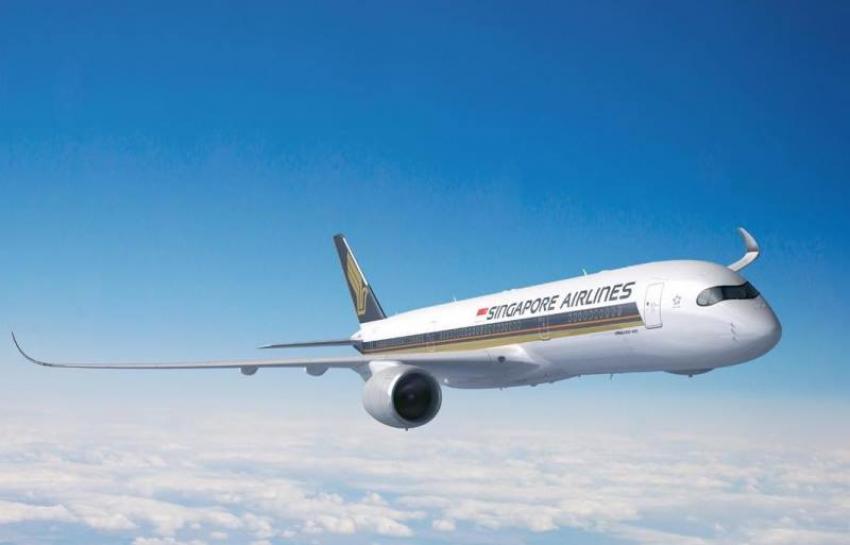 Singapore Airlines offers d ...
With international travel having resumed from India and with summer holidays just round the corner, Singapore Airlines, in collaboration with Singapore Tourism Board, is offering a special family promotion on summer travel to Singapore.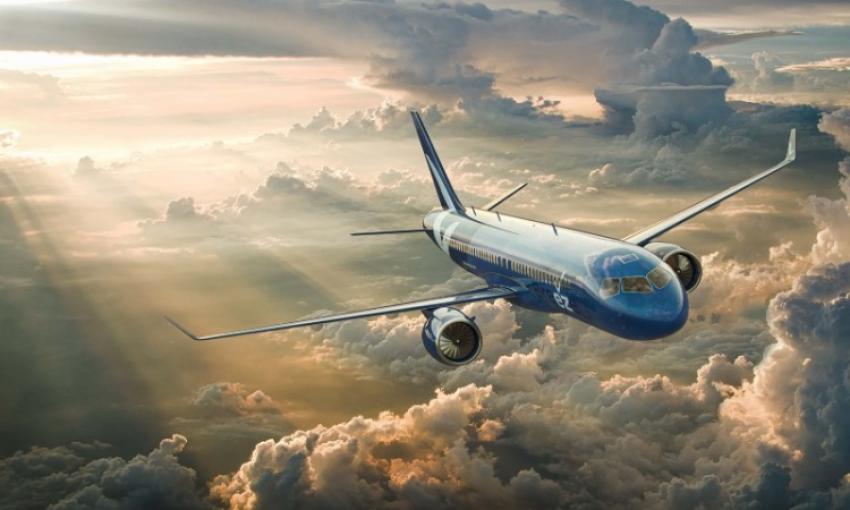 Year-old Breeze Airways in ...
Westchester: American startup airline Breeze Airways announced plans to add cross country flights from Westchester Airport to capture the suburban travel market.