Gorge on Calcutta's iconic and popular winter dishes
NITN | @notintownlive | 21 Dec 2021, 09:17 am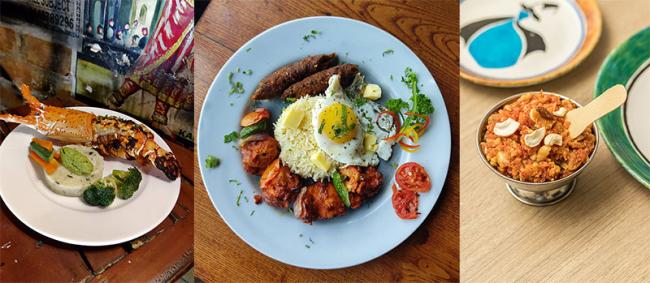 Kolkata Restaurants
Kolkata: Almost every celebrity that comes down to Kolkata falls in love with the city's mix of street food and high end culinary art.
During the misty winter weather, all feel the rush of getting adventurous with their dining and we have just curated a list of must hit gourmet spots which offer a varying mix of Chinese, Mughlai, Japanese and Asian dishes.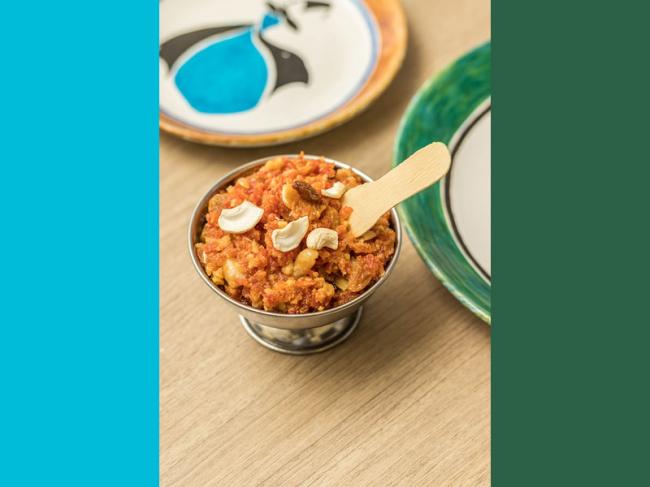 Aminia: Traditional and Homely
Established in 1929, Anima is the go-to option across generations of non-veg lovers that prefer Awadhi cuisine. To bring that sizzle and drizzle feeling back to your taste buds, Aminia has come up with delicious treats like Nalli Nihari with Taftan (Awadhi Rooti), and Gajar Ka Halwa (Dessert) for this winter season.
What: Aminia's Winter Delicacies
Where: New Market: 6A, SN Banerjee Road, New Market, Kolkata- 700087
When: December 15 - January 31
Price: Rs. 500/- for two individuals (approx.)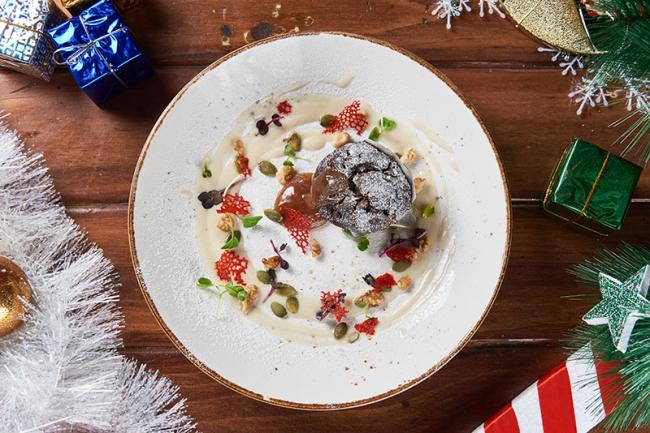 Lord of the Drinks: Land of Taste
Started by Priyank Sukhija, Lord of the Drinks (LOTD) is known for hosting winter parties and youth centric events throughout the year.
Mixing imported and desi food ingredients, the restaurant has started preparing Maple-Glazed Roast Turkey, Classic Turkey Pot Pie, and Spaghetti Bolognese. The winter desserts to try out are Flamed Pudding with Brandy Cream, and Orange Brownie.
"Yes, the winter recommendations will bring us and also the customers of Lord of the Drinks the best. We are very sure about that," said Vanita Bajoria, Director at Lord of the Drinks, Kolkata.
What: The Lord's Winter Feast
Where: South City Mall, Fourth Floor, Kolkata- 700068
When: December 16 - January 31
Price: Rs. 1,200/- for two people (approx.)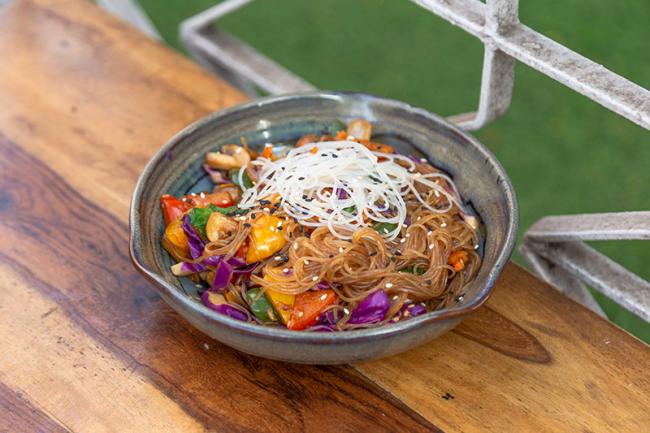 Potboiler Cafe: Fuzzy and Warm
Located in the Hindustan Park area, Potboiler is a stop for the ones who prefer snuggling up to hot and chocolate filled drinks like Mocha on the Shore, a combination of mixed chocolate Mocha, Calcutta Chromosomes, made from turmeric, and Nolen Gur Latte, and The Last Leaf, a peppermint Mocha.
The cafe serves an array of mouth watering dishes like Not a Thukpa Soup, Broccoli and Almond Soup, and Glass Noodles with Stir-Fry Veggies. The South side cafe also went that extra mile to come up with extravagant deserts like Strawberry Crumble Pancakes, Nolen Gur & Roasted Nuts Cheesecakes.
"At Potboiler, we have always wanted to create drinks that highlight our coffees in the best way. For this winter menu, we have created drinks that are cheerful and festive," said Sonali Lakhotia, Founder of Potboiler Coffee House.
What: New Winter Menu
Where: P-468, Lake Terrace road Keyatala, Near Vivekananda Park, Kolkata- 700029
When: December 1 - January 31
Price: Rs. 700/- + taxes for two people (approx.)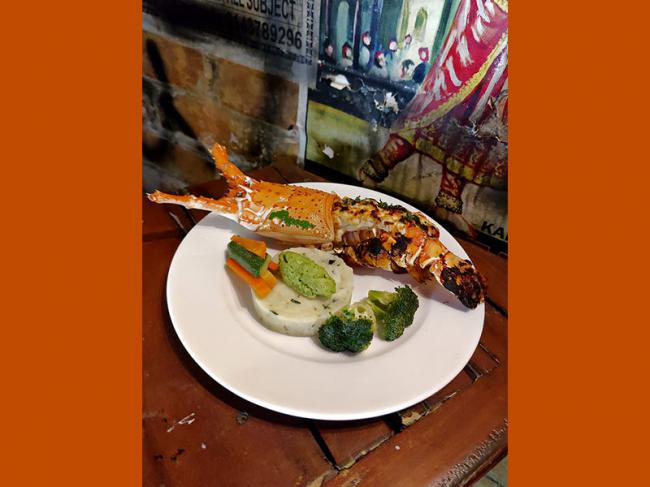 Traffic Gastropub: Bite into Good Times
Traffic Gastropub has come up with a special winter menu which plates up assorted dishes like Sweet Face (Peri Peri Paneer skewers), Potato- 22 (Nazakat Potato), Go Green (Broccoli Manchurian).
The holiday menu also includes non-veg specialities like Bigg Boss (Prawns), Party Hat (Mutton Popcorn), Chinese Fire (Prawn Ball), and Desi Pataka (Tawa Mutton Liver Benedict).
When Christmas is near everyone looks forward to dessert and Gastropub's Drunken Calendula made of dates cottage cheesecake dipped in creamy caramel sauce is a definite yes this winter.
What: Traffic's Winter Menu
Where: Second Floor, City Centre, Rajarhat, Kolkata - 700157
When: December 15 - January 15
Price: Rs. 1,800/- + taxes for two people (approx.)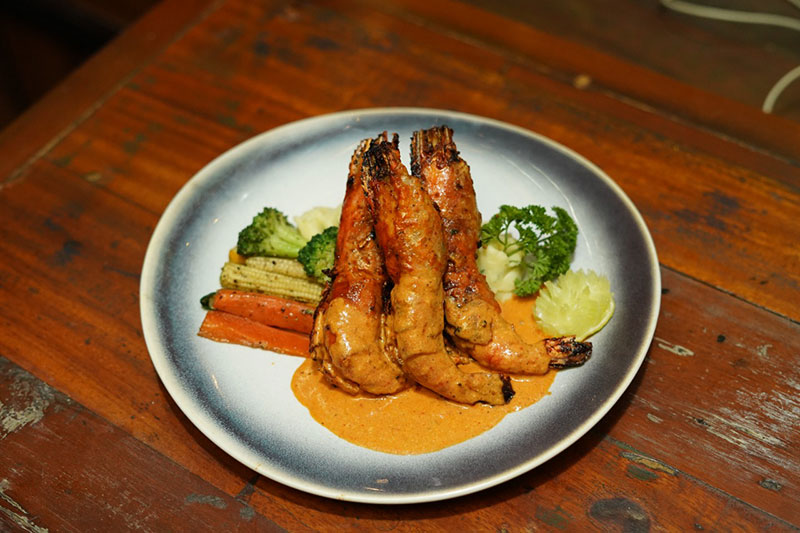 Canteen Pub & Grub: Rich and filling
Canteen Pub & Grub is popular place among college goers in and around Salt lake Sector 1. This city pub has opened up room for new dishes on its menu like the Pomfret Rawa Fried, Tandoori Pomfret, BhapaIlish with Ghee, and Peas Pulao.
A fan of fusion dishes could go for Murgmalai Caesar salad, Tuna Watermelon Canapies, Lebanese Pita Pockets, and Corn Crusted Balinese Chicken Popsicle.
What: New Menu
Where: City Centre 1, C301, Third floor, DC Block, Sector 1, Bidhannagar, Kolkata- 700064
When: December 21 onwards
Price: Rs 1,700/- plus taxes for two (approx)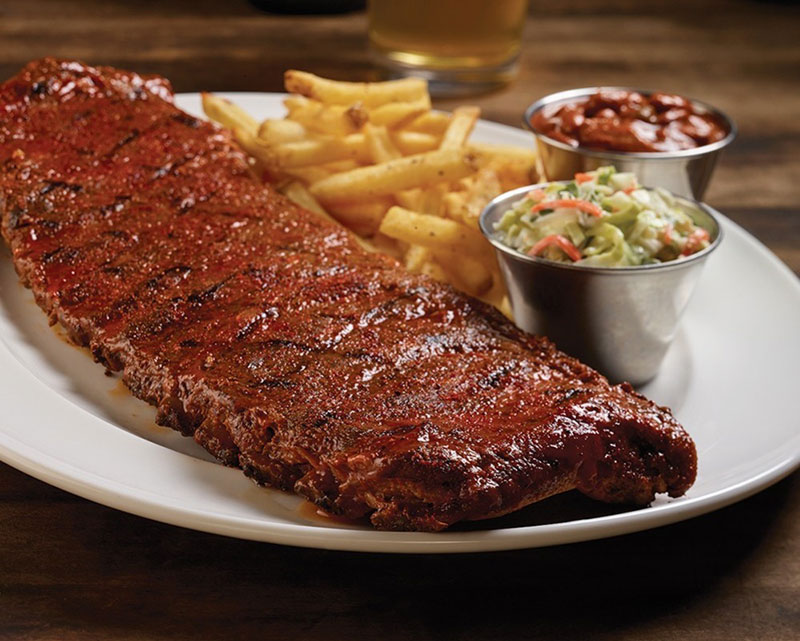 Hard Rock Cafe: Bridge between American and Indian palate
Located in the posh area of Park Street, Hard Rock Cafe has plated up a holiday-themed pre-fixed menu. The joy of Christmas lies in their Three-Cheese and Roma Tomato Flatbread, and South West Loaded Potato Skins.
At the entree level, one can choose from eccentric dishes like Hickory-Smoked BBQ Chicken, Legendary Chicken Burger, Smoked House Ribs, Norwegian Grilled Salmon and can mix it up with drinks such as Ultimate long Island Tea.
"Winter is incomplete without a special Holiday Menu. We have created a beautiful menu for this holiday season. We'd recommend our patrons to definitely try the four-course holiday meal," said Kunal Joshi, Head of Operations at Hard Rock Cafe India.
What: Holiday Menu
Where: Park Mansion, 57-A, Park St, Taltala, Kolkata- 700016
When: December 20 - December 26
Price: Veg spread starting from Rs 1,999 and Non-veg at at Rs 2,599.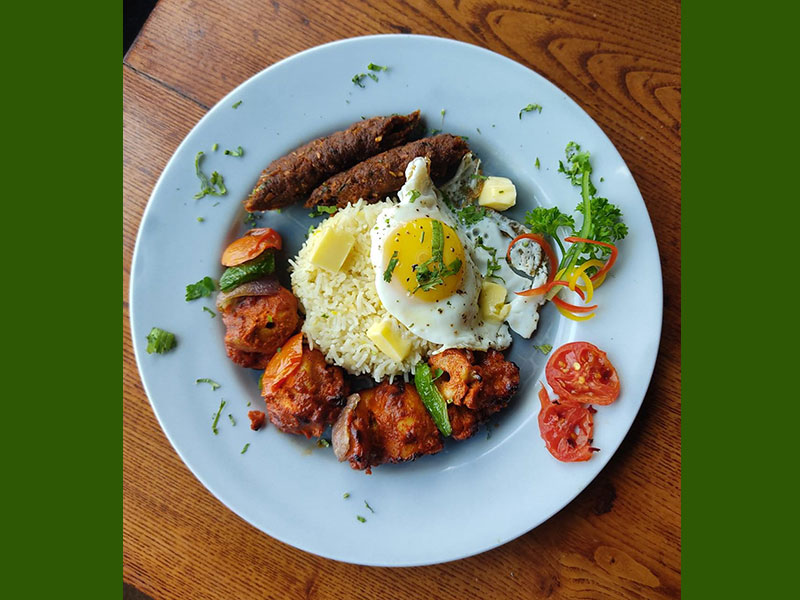 L.A. Bar & Kitchen: Handpicked specials
L.A. Bar & Kitchen doesn't disappoint with their aesthetic presentation of continental dishes like L.A. Special Chelo Kebab, Lamb Chops, Pork Pepperoni Pizza, and Lamb Spaghetti Bolognese.
Not only have they uplifted their festive vide but also introduced a new line of delicacies; in the Indian section, L.A. Bar and Kitchen has laid out Tomato and Coriander Shorba, Makai ka Shorba, Cheese stuffed Hara Bhara Kebab, and Mutton Burra Kebab.
Concluding the meal, desserts include Apple Pie with Vanilla Sizzler and others.
What: Winter Special Menu
Where: 6, Camac St, Elgin, Kolkata- 700017
When: December 20 - December 26
Price: Rs. 1500/- + taxes for two people (approx.)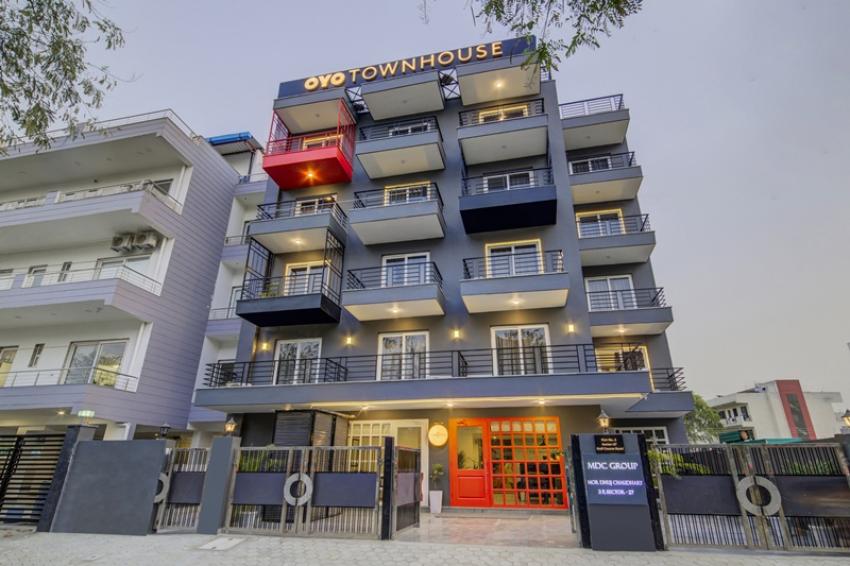 Indian hotel rooms aggregat ...
New Delhi: Hospitality technology platform OYO has announced that its customers will be eligible for a free stay after every 5 night stays in an initiative to boost travel in post-pandemic India.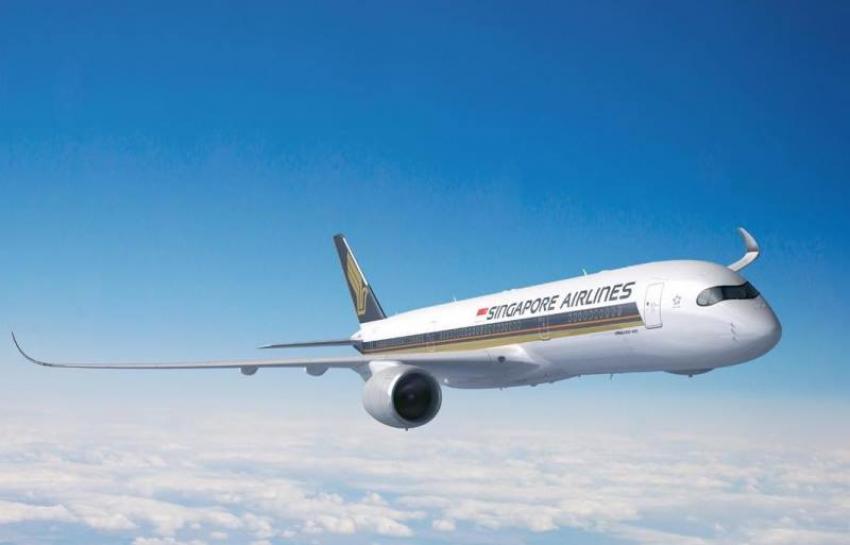 Singapore Airlines offers d ...
With international travel having resumed from India and with summer holidays just round the corner, Singapore Airlines, in collaboration with Singapore Tourism Board, is offering a special family promotion on summer travel to Singapore.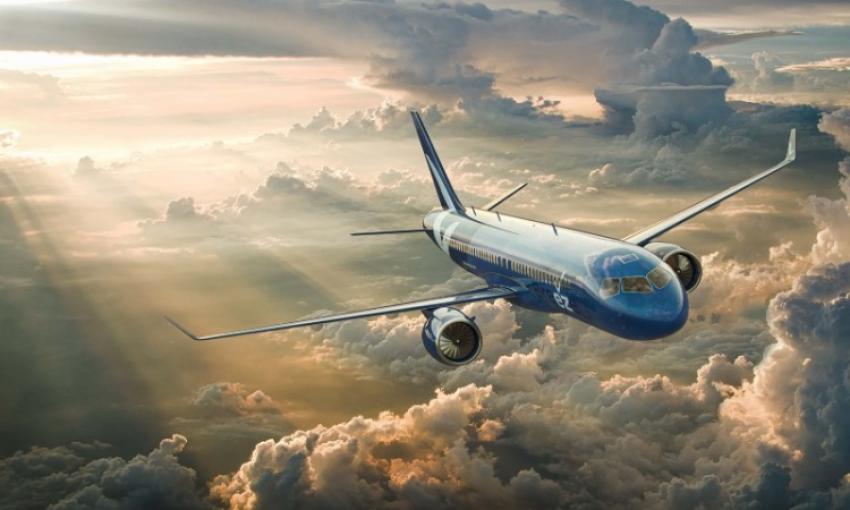 Year-old Breeze Airways in ...
Westchester: American startup airline Breeze Airways announced plans to add cross country flights from Westchester Airport to capture the suburban travel market.